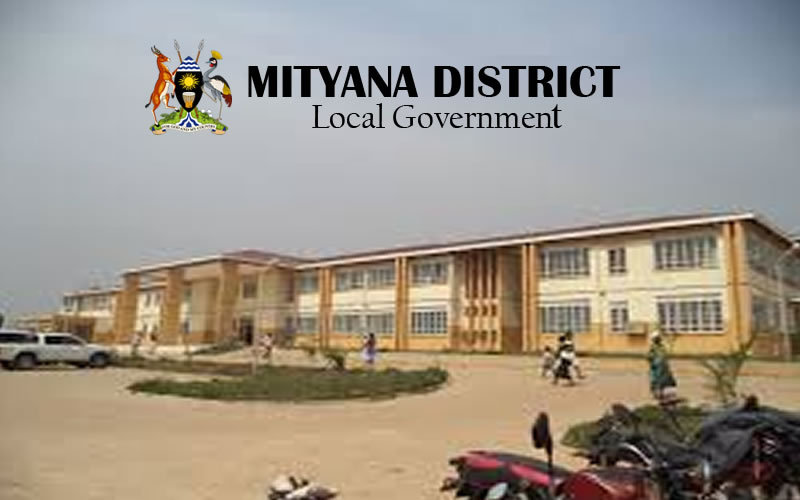 By witnessradio.org Team
In an effort to mitigate a rapidly growing population rate at 3.3 per annum in Uganda, Mityana district launches the first ever Five Year Family Planning Costed Implementation Plan to address growing challenges of family planning and Sexual reproductive Health in the region. Through using Public Private Partnership to work for the wellbeing of indigenous people, the plan will jointly be implemented by local governments, not-for-profit agencies, development partners and private sector after pulling resources together.
The strategy has several thematic areas with a clear role to be undertaken by each stakeholder in the next five years. Areas include demand creation; Stewardship, Management and Accountability; Service Delivery and Access; Contraceptive Security, Financing and Policy and Enabling Environment among others.
This is a second broad step to be undertaken by Mityana district after being the first local government to provide a family planning budgetary allocation since 2014. The district allocates two million shillings annually towards family planning sensitization, which has also been replicated in other lower local governments.  One of the priorities for the plan is to increase age-appropriate information, access and use of family planning amongst young people aged between 10 – 24 years.
Uganda is ranked as one of countries in the world with the youngest population, with over 78% below 30 years and Mityana district for years has experienced teenage pregnancies and child headed families. According to 2015 Census, Mityana district fertility rate stood at 7.5, which remains amongst the highest in the country.
It is estimated that Mityana has over 66,916 women of child bearing age between 15 – 49 years out of the district total population of 331,266. Pregnancies are at 16,563 per year; expected births of 16,066 per year while district HIV prevalence rate is at 10.6%
Nakaweesi Florence, 22, a resident of Kubajja village in Maanyi sub county, Mityana district is a mother of three. She told witnessradio.org that she got her first born at the age of 15 years after losing both her parents. Nakaweesi recounts that she lived with her grandmother and dropped out of school in primary three (3) before being hired as a house maid. "I worked for food and accommodation for months before getting married. I didn't see any future until I got a man to marry". Nakaweesi said. She confesses to lacking family planning information before she got married.
Like other children from large families, Nakaweesi said, she couldn't not stay in school plus her many siblings due to poverty.
Visiting Maanyi Sub County, witnessradio.org discovered that it has been used as a model to promote citizen empowerment, participation in decision making and people centered service delivery.
Tracing roots; Forum for Women in Democracy (FOWODE) for the last for four years, introduced a concept of village clubs composed of members from the community. Community members, working as volunteers get trained and empowered to monitor how funds from the district are utilized but also, participate in budget planning processes from villages to sub county and ensure community needs are incorporated in sub county's budgets each financial year.
FOWODE's concept has not only promoted collaborations among key stakeholders but has also helped to bring people closer to their leaders, making Maanyi sub county a success story whose experience has been replicated at the district resulting in the development of a five year Costed Implementation Plan as well as in other sub counties.
FOWODE Executive Director, Patricia Munaabi, told witnessradio.org that village club model have been piloted in Mityana and Busia districts thus making Mityana a success story. She said, village clubs have advocated for their own issues in local governments and in Maanyi Sub County, the locals secured first a family planning budget allocation in every financial year before the model was replicated at the district.
She said, other success stories include, through village participation in planning processes, locals secured an ambulance for their Health Centre III, authorities established a Youth Friendly Corner dedicated to provide family planning and sexual reproductive health related information, carrier development and leadership mentorship among others. The corner has also been equipped with facilities and games to make youths comfortable and provide space for peer to peer learning.
According to FOWODE officials, family planning uptake coverage in Mityana district increased in 2013/14 financial year to 82%. However, in 2014/15 uptake coverage declined to 54% due to reported contradictory arguments from political and religious leaders about the role of family planning in socio economic development.
Officers said, some political leaders encourage large families to spur economic growth making full implementation of family planning policies very challenging.