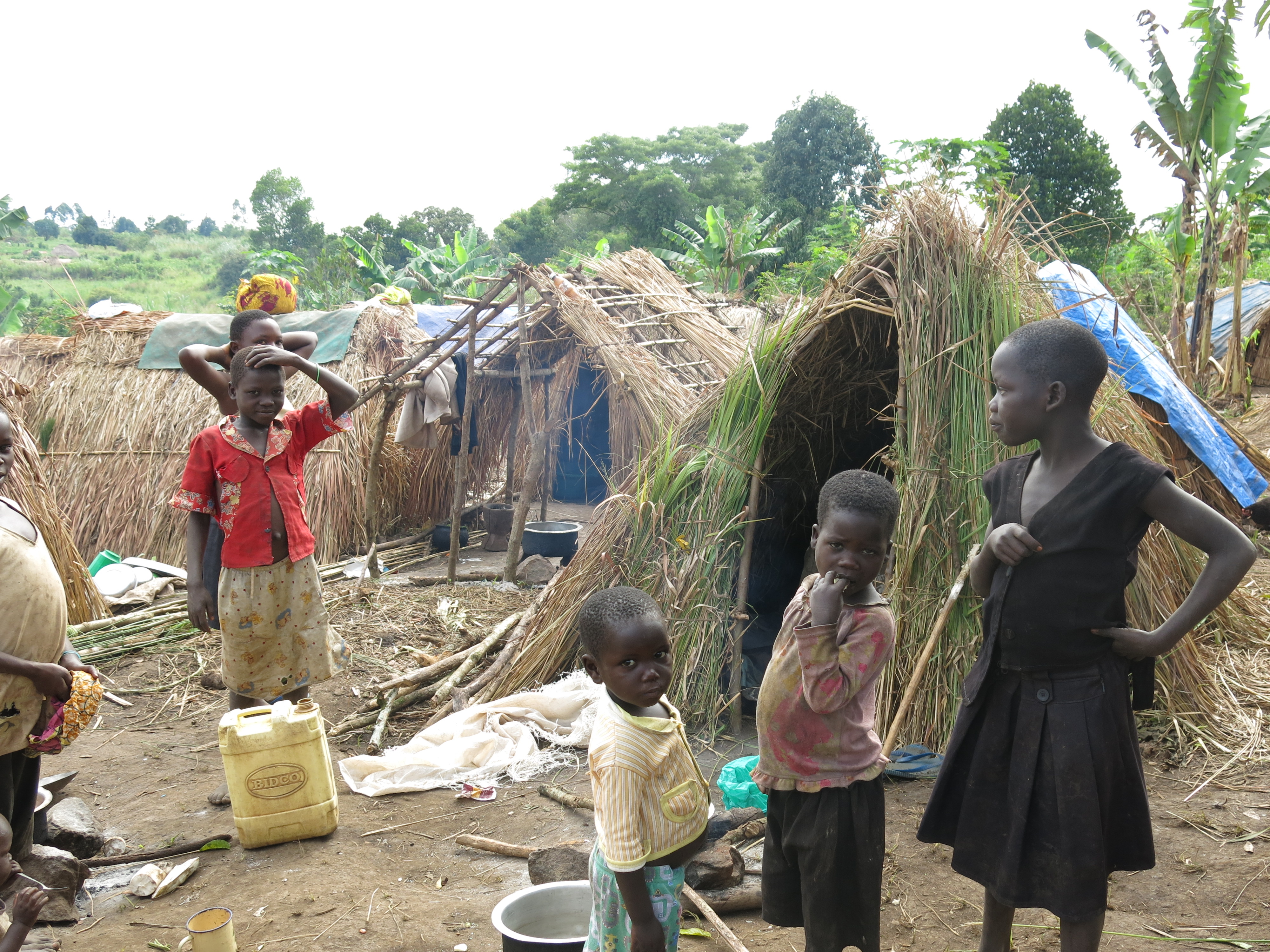 By Najibu Mulema
Land wrangles in Uganda have become the worst nightmare for many poor
Ugandans whose land is always grabbed by the few 'privileged'
untouchable rich men and women.
Consequently, more than 2000 residents in Lwebigaji village, Busale Ward
in Mubende Municipality no longer sleep to their expectations since they
spend most of their days and nights in fear of being evicted from their
land which they have lived on for decades.
The land in question sits on 226.05 hectares (almost a mile) and is
located in Kisuna, Buwekula Block 224/plot 28.
The affected residents accuse Mubende District Land Board for being the
reason behind their misery.
According to Grace Nantubilo, Councilor Busale Ward, the District Land
Board conspired with a one Semwogerere Deo Mutyaba to grab the public
land belonging to the residents in Lwebigaji.
Nantubilo said she doesn't find a clear explanation as to why officials
in the land board had to sell and issue a land title to Mutyaba who
doesn't even own a plot of land in the area yet it is very clear that
before issuing a land title to any person, the District Land Board has
to first give residents on the public land an opportunity to secure a
title for themselves if they have the capability.
Residents get to know that their land was sold;
In a bid to secure a title for their land, residents through their
Communal Land Association known as Lwebigaji Citizen Group went to the
District Land Board offices but to their dismay, the board officials
told them that the title they are pushing for has already been given out
to Mutyaba on 26 November, 2015.
This new development blew off the minds of the discontented residents
because on 24 September, 2013 they had checked in with the Board and
found out their land was safe without complaints. On that very day the
board officials even gave them an Instruction of Survey (IS).
Angry residents protest, District Executive calls for a meeting;
On learning that their land had been grabbed by Mutyaba, residents
decried for rescue and in the due course a meeting which was chaired by
the Mubende LC5 Chairperson, Kibuka Francis Amooti was called for.
It was attended by the district Executive, District Land Board
officials, Technical side of land, residents and Deo Mutyaba.
In the meeting, residents accused the Land board officials and Mutyaba
over conspiracy to grab their land.
In defense, Mutyaba defended himself saying that he acquired the land
through lease way back in 1978 and that what he did in 2015 was renewing.
However, due to heated grilling, Mutyaba admitted that he just stole the
land from the National Forestry Association (NFA) which also had the
intention of grabbing the land for free.
The accused added that he did it out of a good heart since later he was
willing to sit on a round table with the residents so that they could
negotiate on the land issue.
On the other hand, the District Land Board after a through homework
founded out that Mutyaba has given them wrong information in the first
place citing that he used forged papers to blindfold the board which
prompted the officials to issue a land title to the accused at the
expense of the accused.
"In the Mutyaba's lease papers, all the witnesses which signed on it
died long time ago before the actual dates on the papers, so how did
they sign when they were already dead?" Nantubilo inquired.
The District Land Board admitted its mistake and it called for the
cancellation of Mutyaba's land title.
Resolution reached;
On 6 September, 2016, Board sat and through its Secretary, Emmanuel
Sempala passed a resolution to cancel the 'fake' land title belonging to
Deo Mutyaba as well as honoring it to the rightful owners.
On 20 September, 2016, District Land Board chaired another meeting and
the issued a letter ordering the cancellation of the land title in
question and the letter was addressed to the Commission of Land
Registration and Ministry of Land, Housing and Urban Planning.
Mission unaccomplished;
When a letter ordering cancellation of the land title was passed,
residents were overwhelmed with unending hope, most of them thought
that they had at least won the battle little did they know that a letter
was 'nothing' to the privileged land grabber. Even up to now the
residents' cry is not yet honored.
According to one of the dissatisfied residents, Kimazzi Experito
Kitikyamuwogo, they don't really understand why the land title is not
yet cancelled yet as residents have passed through the necessary
procedures to make sure that they regain what rightfully belongs to them.
"We cannot afford to lose our land to just one man who just came from
nowhere to steal our land; we call upon the responsible authorities to
come for our rescue,"
Apparently, the affected residents are living in total fear thinking any
time they are going to be displaced by the so called land 'thieves'
worst still they no longer carry out any farming activities on their
land meaning that if the issue is not addressed as soon as possible,
residents are likely to suffer from economical and social atrocities.