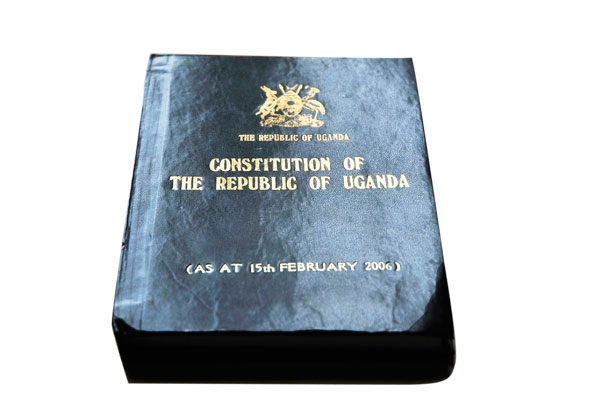 The proposed constitutional land amendment bill, 2017 by Government falls short of the international standards, an independent study by witnessradio.org says.
The study that involved similar policies in other jurisdictions such as Ghana, South Africa, India, Australia, indicates that Uganda's proposed bill avoid addressing inherent issues majorly, the right to fair compensation and transparency in the land compulsory acquisition process.
The bill emphasizes "compulsory acquisition", but it fails to define the Government infrastructure and investment projects" which might turn out to be misused by the speculators to deprive poor people of their land through hoodwinking.
Violates human rights principles and constitutionalism
The bill in its current form violates several international human rights laws and principles. It fails to recognize the principal of 'prior consent" which is one of the basic tenets of democracy whereby people are supposed to have a say in decisions that directly affect their livelihoods.
Article 1 (1) of the constitution, provides that "all power belongs to the people who shall exercise their sovereignty in accordance with this constitution."
The bill erases the need for consent by the land owners through denying them a chance to negotiate on the amount of compensation, lack of a proper procedure through which the land would be compulsorily taken, for what project, right for resettlement and rehabilitation of the victims and the grace period there by fuelling an already overwhelming land grabbing across the country.
Also, the bill goes against the UN basic principles and guidelines on Development-based evictions and displacement and principles relating to the large-scale land acquisitions among others which emphasizes a comprehensive impact assessment to be undertaken in advance and stipulates the procedures to be followed.
If passed in its current form, the bill would violate the right to food because Government would have got powers to carryout forced evictions and displacements without providing any alternative to the affected families which would escalate the dependence on food imports and economic instability.
Lack of Checks against Misuse
The history of compulsory land acquisition in Uganda is marred by insincere with evidence of excess land being acquired and diverted. This is apparent in Hotel and industrial development projects. And intriguingly, it lacks a provision of returning the unused land after a specified period of time to the original owner.
On 13 July, 2017, Government through Mwesigwa Rukutana, the deputy attorney general, tabled a Constitutional (Amendment) Bill 2017 in parliament which seeks to amend article 26 of the Constitution to allow State compulsorily acquire land for infrastructural development.
However, the bill has since met stiff criticism from various quarters ranging from politicians across the divide to Civil Society Organizations (CSOs) and the general public labeling it as 'land grabbing amendment bill.'