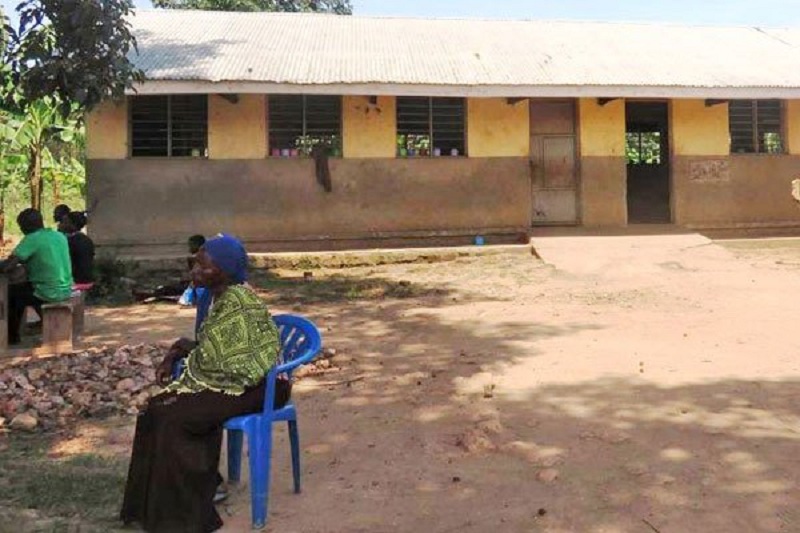 Masaka. At least 700 residents in two villages in Kyesiiga Sub-county, Masaka District, have up to January to look for alternative land for settlement or else be evicted.
The residents say they have settled on the contested land for more than 40 years.
If carried out, the eviction will also affect St John Kikonda Primary School which has a population of 500 pupils.
The affected residents are in the villages of Kikonda and Kyamuzimba.
Ms Tereza Nakalema, a resident of Kireka Village in Wakiso District, says she is the rightful owner of the two square miles piece of land claimed by residents.
According to Mr John Kisekka, the chairperson Kikonda Village, although the landlord claims ownership of the land, the residents also possess land titles of the same contested land.
"There is need for government to intervene in this land matter since the land has a government school which is also threatened with eviction," he said.
Mr Mudashiru Bbaale, the speaker Kyesiiga Sub-county accused security officers and political leaders of fueling land wrangles in the area.
"Everywhere they go, they are not assisted. Residents are frustrated and we don't know whom to run to now," he said.
Kyesiiga Sub-county is part of Bukoto Central constituency represented in Parliament by Vice President Edward Ssekandi.
Efforts to get Mr Ssekandi's comment were futile as he was reportedly out of the country.
Ray of hope 
The Masaka Deputy Resident District Commissioner, Mr John Kaddu, advised residents to remain calm as they seek a solution to the problem.
"It's unfortunate that the person claiming to be the owner of that land has declined to attend mediation meetings, but we are devising means of solving that problem," Mr Kaddu said.
However, when contacted, Ms Nakalema said she owns the two square miles of land which was given to her by her late mother Meresiya Nakafeero . When the latter died, Nakalema said she started following up the land title in 2009 which she finally secured in 2010. She, however, said, she has no intention to evict residents, but want them to regularise their tenancy.
"They [residents] are making all sorts of allegations to win public sympathy, but all that will not help them. Let them accept that they are tenants and I am their landlord," she said.
According to Ms Nakalema, she wanted to build a hospital for the community at Kikonda Village near the church, but her plan was frustrated by local leaders.
Land crisis
Land has become a sticky issue in many districts in central Uganda where wealthy people with land titles are evicting poor tenants from their ancestral land claiming that they are illegally settling on the land.
In the neigbouring Buwunga Sub-county, more than 360 residents of Kasozi Village were in January 2012 evicted from a two square mile piece of land after the landlord sold off the land to a businessman.
There was St Mary's Kasozi Primary, whose estimated 700 pupils joined neigbouring schools.
Eight years ago, Parliament passed the Land Amendment Act 2010 which government said was to protect tenants from illegal evictions.
However, Buganda Kingdom strongly opposed the legislation, saying a new law was uncalled for since there were already existing laws which government has failed to enforce.