Oil palm growing: New twist as Buvuma residents disown group over compensation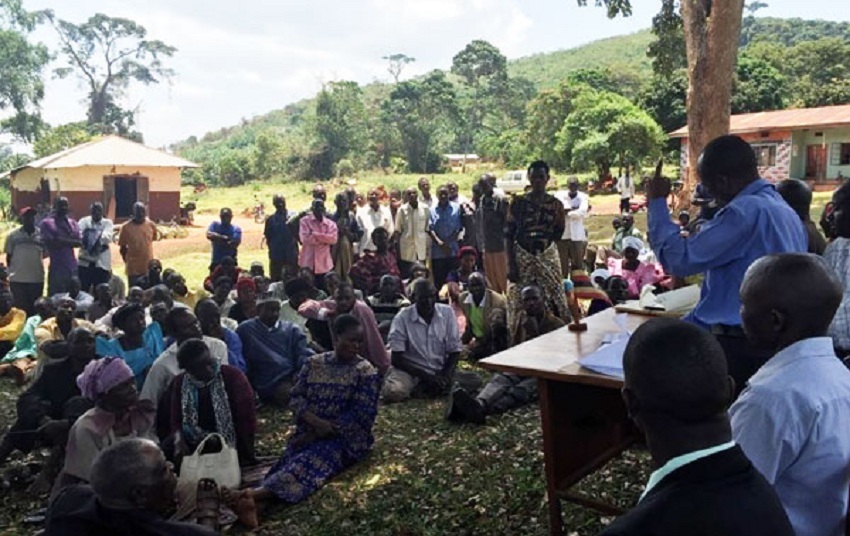 Residents of Nkuusi Village, Busamuza Sub County in Buikwe District meeting VODP officials to sort out their compensation woes recently. PHOTO BY DENNIS SSEBWAMI. 
BUVUMA. The controversy surrounding compensation of residents who were displaced by the oil palm project on Buvuma Islands in Lake Victoria has taken a new twist with a section of residents disowning their colleagues who claim that their properties were undervalued.
The group of 205 residents (led by Mr Sefu Buluuba) from eight villages in the sub-counties of Busamuzi and Buwooya and Buvuma Town Council, said they are satisfied with the compensation packages received from government and wondered why their colleagues included their names on the list of those complaining.
"We really don't know the intentions of people who included our names on the list of those who claim that their properties were undervalued. On our part, we are contented with the compensation packages we received from government and we have already vacated our land to pave way for the project to kick off," Mr Buluuba, who has since relocated to Kansansa Village, Busamuza Sub County told Journalists in Buvuma Town on Saturday.
Another complainant, Mr Alex Kiyira, a former resident of Bukwaya Village said he was considering suing those who put his name on the list of those complaining about unfair compensation.
"I was shown the valuation and survey report which I also signed and I am not complaining about the compensation package I got. Whoever included my name on the list of disgruntled residents has his own motives and once I know him, I will drag him to court," Mr Kiyira, who has since relocated to Buwanguzi Village, said.
The development comes a week after the High Court in Mukono on June 18 dismissed a petition in which five residents in Buvuma Islands had sought an injunction stopping the oil palm project until the case they filed against government complaining about unreasonable compensation and creation of ghost beneficiaries on their land is disposed of.
Mr Rajab Hassan, the chairperson Ssese Village in Buwooya Sub County said he was also surprised that his name appeared on the list of those who petitioned court yet his piece of land was not considered under the oil palm project.
"l was surprised when l got to know that my name appears on the list of residents who are complaining. l decided to rush to court so that l inform the judge that I am not among the complainants, because I am still occupying my Kibanja (a plot of land) and my land lord did not sell off his title to the project managers," he said.
The Buvuma Oil Palm Project, which was unveiled in 2008, has failed to kick off due to endless land disputes and environmental concerns.
The project, a component of the Vegetable Oil Development Project (VODP) which is under the Ministry of Agriculture, is implemented by Oil Palm Uganda Limited, a subsidiary of Bidico Uganda, which manages oil palm plantations on Bugala Islands in Kalangala.
The project targets 10,000 hectares and 6500 will be used by the project and the remaining 3500 hectares will be utilized by out growers.
When contacted, Ms Connie Masaba the VODP project coordinator was upbeat about the development, saying compensation woes had hindered the project on the island.
"We are happy to hear that majority of the residents have started realizing the importance of the project. A handful of them have been confusing others but they cannot stop us from embarking on the project," She said during a telephone interview yesterday.
Ms Masaba said the process of land acquisition was based on 'willing buyer willing seller' principle which applied to both landlords and tenants and no resident was coerced to give away their land.
She explained that they engaged consultants who used valuation rates that are set by district land board and approved by the Chief Government Valuer, to determine the amount to be paid to the tenants for their properties.
She said government has so far spent Shs67 billion on compensation of 54,442 project affected persons (PAPs) and a total of 7,591 hectares have been secured.
"Actually, we are only remaining with 20 residents we are yet to compensate and they will be receiving their money in two months' time." she added
Busamuzi Sub County Chairperson, Mr Charles Aisu said some residents who went to court were simply misguided and think government will give them more money.
"Those five residents who went to court are all from my sub county [Busamuzi]. What l know, they just want to delay the project. Four of them got their compensation money two years ago and even vacated the land. They misused the money, and now want to get more, '' he said.
Mr Aggrey Wakasi, one of the five petitioners said although the majority of their colleagues had 'betrayed' them, they will not relent in their quest to get fair compensation for their land.
"Even if we remain two, we shall pursue our case until we get justice," he said.
Recently legislators on the Parliamentary Committee on Agriculture advised government to swiftly implement the oil palm project, warning that any further delays would give unscrupulous individuals a chance to grab the land earmarked for the project.
The MPs also directed the project manager to quicken the process of compensating the PAPs, who refused to vacate their bibanja (plots) holders, claiming their property was undervalued.
However, they urged the project implementers to ensure that there is no encroachment on the existing forests and wetlands during the implementation of the project.
Buvuma Main Island has about 200 square miles (517km) of land and 26 gazetted forest reserves.
How politically connected individuals abuse their powers to grab land for poor communities; a case of a Ugandan presidential aide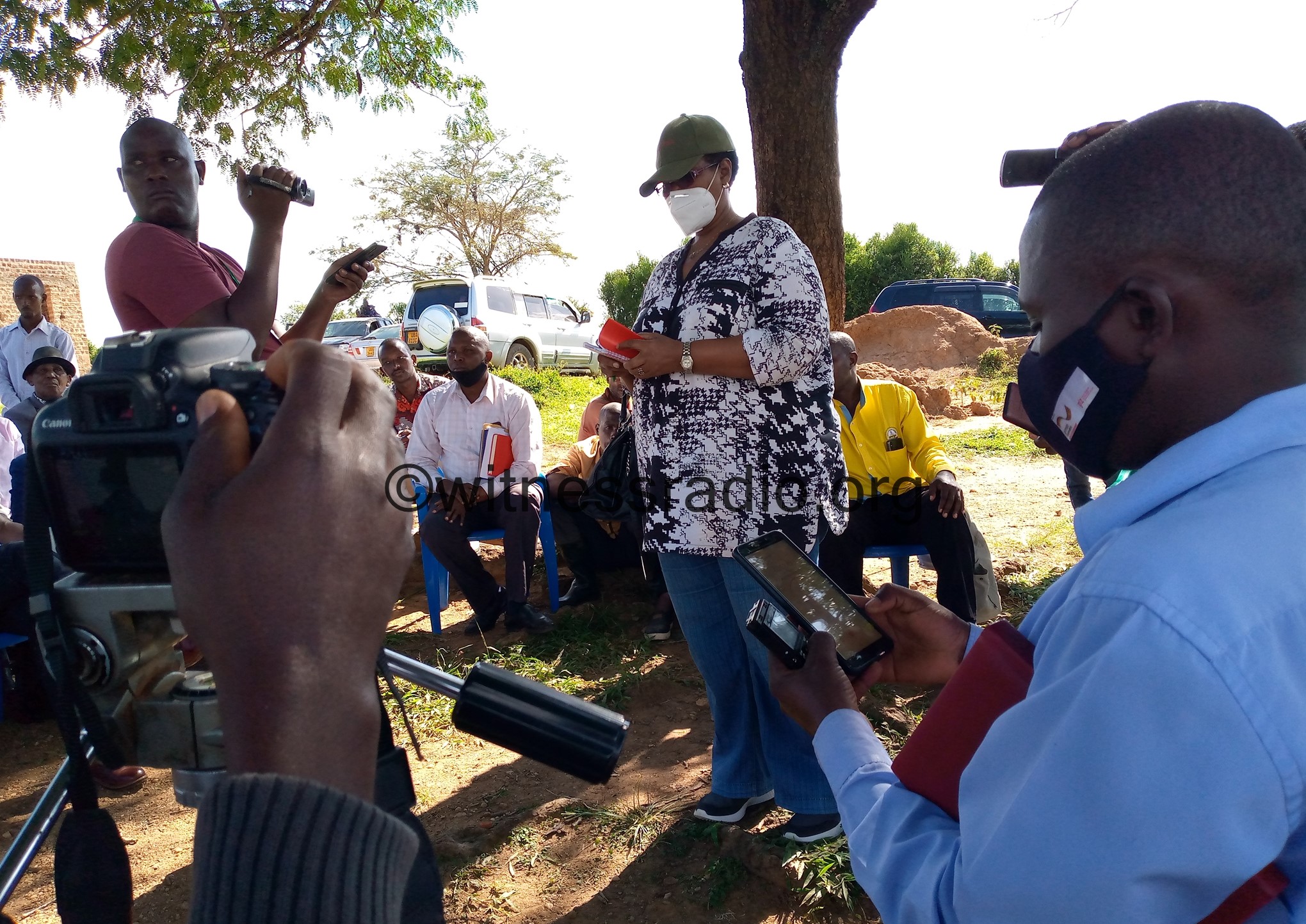 Mrs. Grace Majoro Kabayo, (standing in the middle) in a meeting that was blocked by residents.
By witnessradio.org Team
As the demand for land for land based investments soars, the middleman's role in the unlawful land transactions between investors and government agencies remains crucial in the broader scheme. The middleman business has become a lucrative venture in Uganda; more people are being recruited into it. For a public servant with access to vital information from land registries, the business is a goldmine. Middlemen are grabbing land for investors.
From the stage of land grabbing to investing, middlemen resort to the use of violence orchestrated by both police and other security agencies; at this point, high levels of impunity are exhibited, land rights defenders and land owners who demand for justice are then arrested for non-existent offences.
Witness Radio – Uganda records show that a reasonable percentage of grabbed land from poor communities in the country have for instance remained undeveloped.
In Mubende District, Central Uganda, residents accuse Mrs. Grace Majoro Kabayo a Senior Presidential Advisor for using her position to fraudulently acquire their land using police and officials from the Ministry of Lands. Ironically, Kabayo advises the President of Uganda on Pan-Africanism, and doubles as the Executive Secretary of the Pan African Women Organization's PAWO Eastern Africa chapter, where she oversees the organization's day-to-day activities.
Mubende District according to Witness Radio – Uganda figures, is ranked as one of the districts with the highest incidents of forced and illegal evictions and has registered with more than five cases since the year 2021 started.
Mubende District is bordered by Kyankwanzi District to the north, Kiboga District, Kassanda to the northeast and Mityana District to the east. Gomba district and Sembabule District lie to the south, whereas Kyegegwa District to the southwest and Kibaale District to the northwest.
Mrs. Kabayo with her political influence is allegedly using survey and boundary opening tactics to grab 625 Ha of land for thousands of inhabitants, which she has never lived on or owned.
According to locals, this is not the first time for the presidential advisor to engage into land grabbing, in 2017 while accompanied by the police in Mubende, she forcefully surveyed and grabbed 20 square miles and now wants to expand.
It is anticipated if Kabayo succeeds with the land grab, more than 5000 people on five villages comprising Kattambogo A, Kattambogo B, Rwobushumi, Rwonkubi and Nyaruteete, in Kigando-Buwekula Sub County in Mubende district, will lose their livelihood.
A letter dated 29th March, 2021, signed by the Permanent Secretary, Ministry of Lands, Housing and Urban Development, Mrs. Docus Okalanyi which Witness Radio – Uganda obtained a copy, okayed the move by the president's advisor to open boundaries on land located at block 379 and all adjacent blocks which include: 378, 380 and 381 a process which the residents opposed.
Without any prior notice to the residents, Kabayo accompanied by the officers from Ministry of Lands, State House officials, and security personnel for the Uganda Peoples' Defence Forces (UPDF) and Uganda Police had planned to conduct a rally at Nyarutete, one of the 5 villages, but was blocked by the angry residents.
Mr. Ruzhoga Laurent, 53, a resident of the village from birth, said, they have been facing threats of forced evictions for the last three years by Kaboyo. He asserted that his family would not leave the land for an imposter. Ruzhoga added that he would only leave as a corpse.
Jordan Byakatonda, an area land committee, chairperson said, the land targeted is public land with people on living on it.
He said, any person who wishes to get a leasehold on public land must first show his or her interest in the land before picking application Form 8 from the District Land Office or Area Land Committee, fill it, and attach 4 passport photos. He stated that the area land committee's mandate involves receiving applications and issuing notices for public hearings concerning land ownership using Form 10, Byakatonda observed that Kaboyo had not engaged the committee during the process.
Information Sources from Mubende district preferring anonymity for security reasons accused some government officials of manipulating the stated legal procedures and guidelines. "Everything is coming from the center (ministry) instead of starting from an area where the land is located", said the source.
"The first time we saw her, she was grabbing land and now she has come back to take ours. When she was asked by the land probe committee headed by Justice Catherine Bamugemereire why she had surveyed the land forcibly, she replied that she never surveyed any land and did not know those people," another villager who preferred anonymity said.
According to guidelines of Ministry of Lands, Housing and Urban Development Planning Act, 2010 and Land Act, Cap 227, state that;
Any applicant for a leasehold on the public land must have in his/her possession fully completed form 4,10,19 23, a set of 3 authentic deed plans, 3 passport photographs, receipts of payment and a forwarding letter requesting for a freehold title signed by the District Land officer of the respective district where the land is located.
Step 2
The applicant presents the full set of original documents in duplicate and a photocopy of the same to the department of land administration for checking.
The photocopy is stamped received and returned to the applicant. The applicant checks with the department of land administration after 10 working days to confirm their approval or rejection.
Step 3
Once approved the documents are forwarded to the department of the land registration for issuance of a freehold land title. The applicant checks after 20 working days.
Step 4
The applicant presents the photocopy given to him/her by the department of land administration stamped, received and identification documents on collecting the freehold Title. The applicant signs for the title and the photocopy is stamped returned on completion.
Documents required include; Deed plans, set of passport photographs, general receipts of payment and a requesting letter. Fees paid at the ministry. Registration fees-10,000#, Assurance of the title- 20,000#, issuance of the title-20,000#.
The preliminary steps that involve the Area Land Committee were not complied with by Mrs. Grace Majoro Kabayo as she acquired land that accommodates thousands of people.
Witness Radio welcomes the World Bank's intervention into Kawaala drainage channel project affected persons…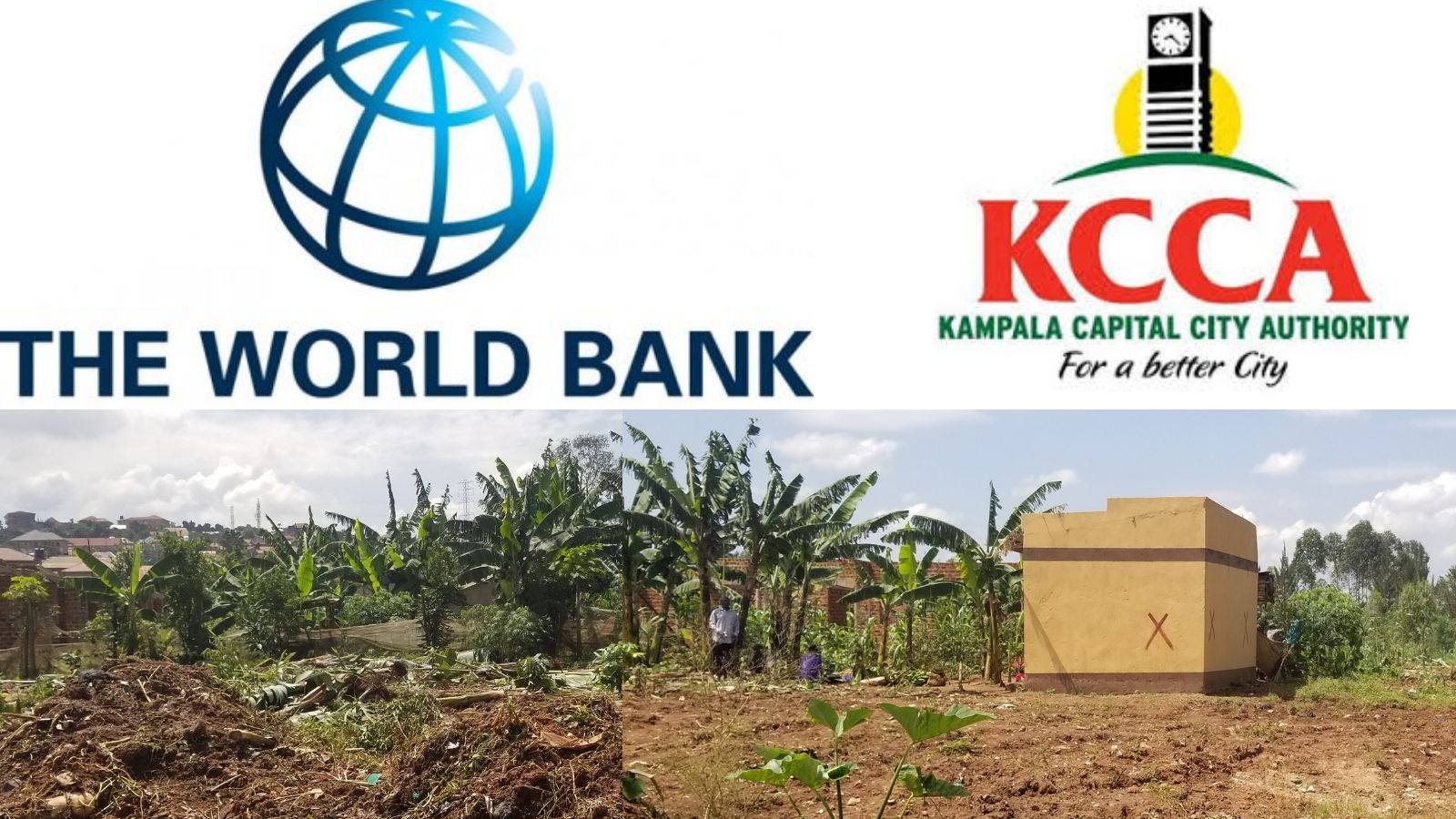 By witnessradio.org Team
Kampala – Uganda – Witness Radio Uganda has welcomed the World Bank's decision to intervene into its funded project which is dispossessing poor urban dweller at Kawaala Zone II, Lubaga division, Kampala district.
On March 4th, 2021, the World Bank Team held its first ever virtual meeting with other stakeholders including the Kampala Capital City Authority (KCCA) over a forceful implementation Kampala Institution and Infrastructure Development (KIIDP 2) project.
On top of running to court to stop an illegal eviction, the residents through Witness Radio – Uganda lawyers raised a complaint to the World Bank to restrain its grantee (KCCA) from imposing a project they (residents) never participated in from the start.
In 2015, KCCA acquired USD 175 million loan from the World Bank and the International Development Association (IDA) for Kampala Institution and Infrastructure Development (KIIDP) project. However, part of the money (USD 17.5 million, which is 63 billion Uganda shillings) was earmarked to construct Lubigi Primary Channel.
Without following business and human rights standards, KCCA started using tricks aimed dispossessing the poor urban community at Kawaala including; hiding under section 72(1) cap 281 of the Public Health Act, and issued a notice to dwellers to pull down what it termed illegal structures erected on their land or otherwise, KCCA would do so at the cost of residents, just to cause a property loss to them.
In a meeting chaired by Martin Onyach-Olaa, a Task Team Leader, Senior Urban Specialist at the World Bank, faulted KCCA for failing to engage community including taking the contractor to the ground without their notice.
"The project affected community have valid grievances, which must be attended to in the interest of Kawaala project" Said Onyach-Olaa
The representatives from the affected community accused KCCA of intimidation, undertaking a forceful survey, sidelining and usurping powers of elected local leaders, extortion and undermining business and human rights standards before and during the implementation of the World Bank project.
"I was threatened and forced to participate in KCCA valuation exercise of my properties and I never understood what was done. I was even lured to sign on certain documents that were in a language they never explained and no copy was left with me. I am opposed to the KCCA's working and I will not allow them to come back on my property: Said Segue Abbas.
He added that when he sought wise counsel from his lawyers, he just realized that he had been duped.
Among other recommendations, KCCA was advised to embark on an inclusive exercise to identity project affected persons, properties to be affected by the project and ensure that surveys and property valuation exercises are undertaken in accordance within the law.
About the Grievance Redress Committee the KCCA claims they elected, the World Bank saw it important that the Grievance Redress Committee be put in place with a complaint book and functional internal appeal mechanism.
It was further emphasized that no Kawaala resident will be forcefully lose his/her under a project being funded by the World Bank.
Oil palm growing threatening food security in Buvuma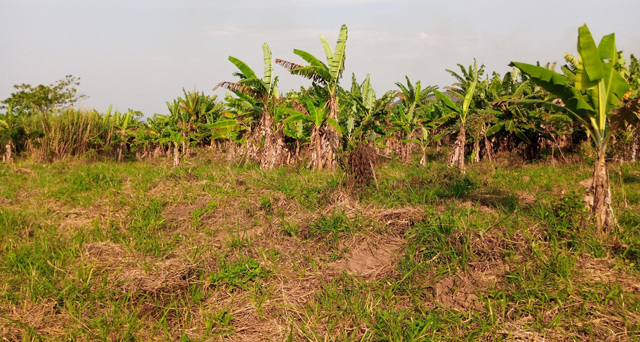 Buvuma, Uganda | Several people in Buvuma district have taken to oil palm growing at the expense of food growing. Fishing and subsistence farming were the mainstay of Buvuma residents prior to the introduction of oil palm growing.  
However, the residents have surrendered the biggest part of the land they used to plant food crops such as bananas, rice, cassava, maize and sweet potatoes on the main island to National Oil Palm Project-NOPP for the establishment of oil palm gardens. NOPP intends to operate on 10, 000 hectares of land.
The investor Buvuma – Oil Palm Uganda Limited-BOPUL, a subsidiary of Oil Palm Uganda Limited and Bidco Uganda Limited in Kalangala will use 6, 500 hectares of land while the out-growers will use the remaining 3, 500 hectares.
However, since their compensation in 2012, most of the residents have failed to secure alternative land for settlement and food production. Sarasino Namuyimba Ssekajjolo, the Buvuma District Council Speaker, says they have compiled enough information proving that most of the residents have not benefited in the first stages of the project.
He says they are considering tabling a motion halting further land acquisition in areas where NOPP has not concluded the exercise.  Ssekajjolo reveals that over 1000 residents have failed to make good use of the money they received as compensation for their land. 
A report compiled by Mary Namaganda, the Principal Assistant Curator at Makerere University Collage of Nature Sciences shows that land use change in Bugala [Kalangala] from natural vegetation to monoculture plantation has caused biodiversity loss due to the destruction of the natural habitat, soil degradation and pollution of soil and lake water resulting from the use of nitrate fertilizers, agrochemicals and effluents from the palm oil mill.  
BOPUL also intends to setup a mill. Godfrey Yiga, a resident of Kirongo says that he secured another piece of land in Jinja using the Shillings 59 million he received in compensation for his 5-acre piece of land containing a banana plantation, sweet plantains and mangoes. He, however, says that he couldn't use the remaining balance to setup a new garden.   
Nasta Nantongo Kwagala, another resident and widow of the late Yosefu Kavamawanga who cares for seven children and three grandchildren, says NOPP compensated the tenants on her late husband's land without her consent. She explains that by the time she applied for compensation, she was chased and stopped from farming on the land.   
George William Telebajo, another resident says the project took advantage of poverty in Buvuma to trick them into selling their land cheaply. He notes that several residents have ended up in jail for stealing food while others are now sleeping in wooden cubical at landing sites. 
Reports from the District Security Commit-DSC point to increased cases of food theft in different camps on landing sites and settlements in forest reserves. Juma Kigongo, the Buvuma Deputy Resident District Commissioner, says about 10 cases of food theft are reported at police and local councils-LCI every month in the four sub counties on the main island.  
These include Nairambi, Buwooya, Busamuzi and Buvuma town council. He, however, says most of the people involved in criminal activities are residents who accepted compensations but failed to put the money to good use. 
Wilson Sserunjogi, the Buvuma District Oil Palm Project Focal Person, says that many people have failed to put their compensation money to good use much as the project has tried to support them. He notes that for the past years they have been handling complaints and compensated thousands of residents fresh but they keep on coming back for more money after misusing it. 
"Residents and leaders are scared for nothing, Buvuma still has land for growing food and also NOPP is here to support them. We also compensated residents with land over 5 acres and above," he said.         
Original Post: The Independent