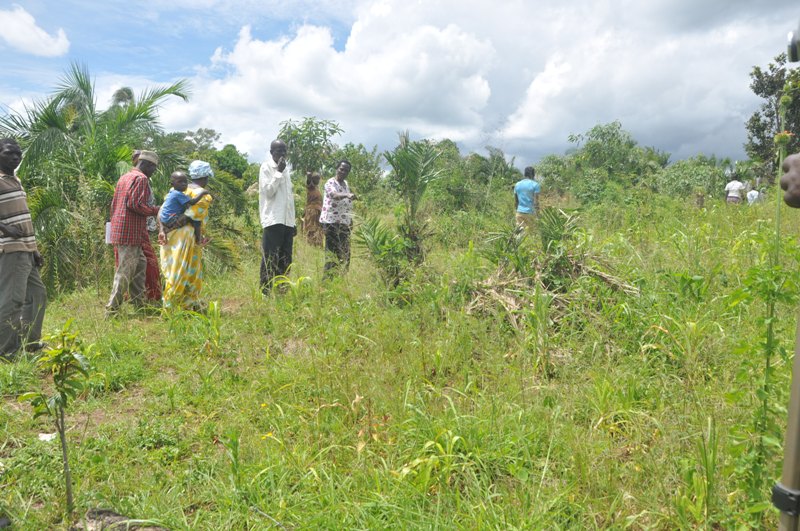 By witnessradio.org team
Like any other parts of the world, agriculture forms the most source of livelihood especially to the pleasantly community at the countryside.
However, it has become increasingly hard for the farmers in Mubende district for the common peasants to survive after rich men claiming to be the owners of the land residents settle on to make it a normal practice to destroy their food crops using their heads of cattle.
In practicing this method, rich men turn the residents' gardens into grazing lands which deprive the residents the right to food.
The latest residents to feel the heat of this practice are from Kabende and Katente villages in Ketente Parish, Kiyuni Sub-county Mubende district.
Edward Ssemanda, who claims ownership of land measuring 294.3 hectares located on plot 10 Block 123 Buweekula Mubende.
Residents say that they have occupied the said land since 1965.
But tragically, their home areas and gardens were besieged by huge heads of cattle which destroyed all their crops therein-and the land was fenced off by barbed wire in its entirety by the hostile goons on Ssemanda's orders.
Speaking to witnessradio.org, Ssemanda insisted that the land in question belongs to him and that he had issued numerous warnings to residents that he had intended to use his land for among other purposes graze his heads of cattle in vain.
He doesn't deny fencing off the land with residents' food crops saying that he took it that residents were rewarding him for giving them land for such a long time.
Ssemanda is the second rich man to use his heads of cattle against the residents he is seeking to forcibly push off land after Peter Muhanguzi used the same method to make his case in evicting people in Kalungi village, Buswabera parish, Kitenga Sub-county in Mubende district.