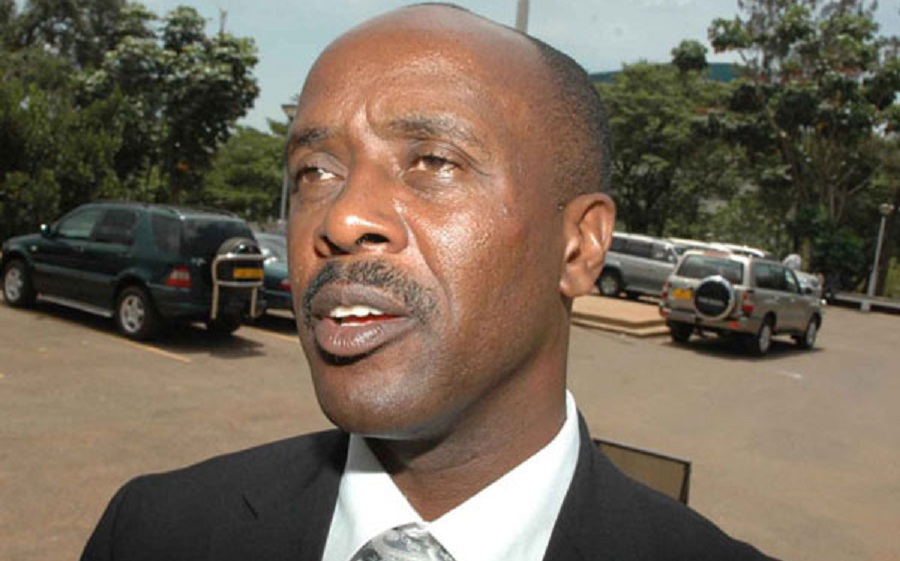 Former State minister for Economic Monitoring Henry Banyenzaki.
Kampala- Former State minister for Economic Monitoring Henry Banyenzaki and businessman Hassan Basajjabalaba have been named among individuals and companies owning land titles in a central forest reserve and wetlands.
It is alleged that at least 600 land titles were fraudulently issued to various companies and individual proprietors in contravention of the laws and procedures, leading to encroachment on natural reserves.
At a fact-finding tour of Luzira and Kinawataka wetlands yesterday, the Commission of Inquiry into Land Matters led by Justice Catherine Bamugemereire heard that the disputed titles were acquired between 2012 and 2014 by ministry of Lands officials.
It is alleged that the Mukono, Wakiso and Kampala district land boards granted leases that led to issuance of the land titles measuring in hectares by purported developers targeting compensation as government seeks to implement infrastructural projects in Namanve Central Forest Reserve and Bukasa Wetland.
Officials from the National Environment Management Authority (Nema) and the Uganda Electricity Transmission Company Limited (UETCL) led the land probe to the encroached areas in Luzira and Butabika in Nakawa Division.
Dr Tom Okurut, the Nema executive director, told the land probe last week that the registered proprietors on the contested areas acquired the titles in areas that must be fully conserved for filtering waste from other ecological functions from Kampala Industrial park.
Fact-finding tour
The Commission of Inquiry made the fact finding tour after quizzing the former registrar of titles, Mr Robert Nyombi, in regard to issuance of titles in protected areas, the action taken by the Department of Land Registration to cancel the disputed titles.
Mr Nyombi was quizzed over his letter responding to complaints raised by UETCL on the status of land titles in Luzira, Kinawataka and Bukasa wetlands and he admitted that a number of titles were issued in swamps and water reserves.
"At the time of response, I had just taken over office as acting commissioner of land registration and there were a number of issues in the office. There was urgency in responding but my response did not take position because I had not done any inquiry into the matter," said Mr Nyombi, adding that upon inquiries, they concluded that the titles were null and void. Asked why the registrar of titles did not consider available information before issuing titles, he explained that he issued a notice of cancellation in regard to ownership and not legality because he did not have enough information.
Source: Daily Monitor