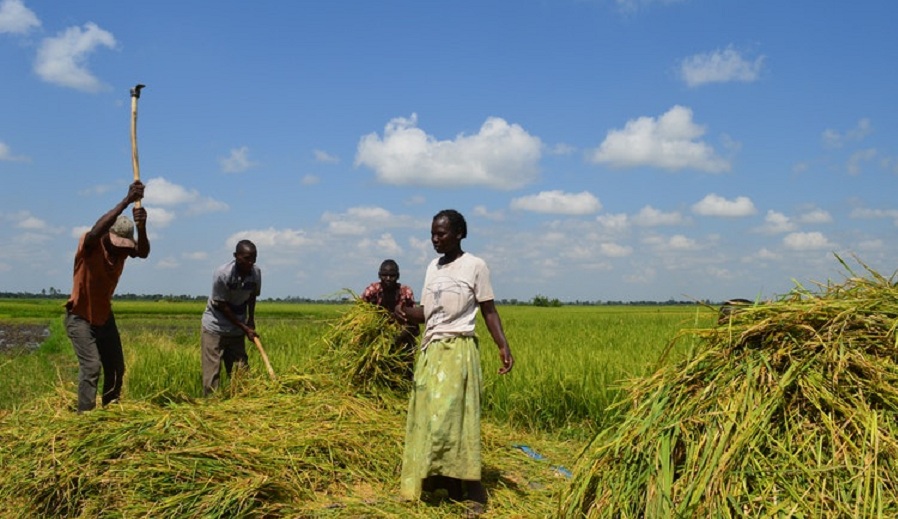 Kampala. Rice farmers in Butaleja District have petitioned the Commission of Inquiry into Land Matters seeking to block prominent businessman Malik Koire, Mr Kadri Hifude and some police officers from utilising the contested land where they were previously evicted.
A group of more than 100 farmers under their umbrella body Doho-Muhura Outgrowers Association, accuse Mr Koire of grabbing their land and torturing them with the help of police.
The 1,500-acre land is adjacent to Doho Irrigation Scheme.
Rice growers travelling in two buses arrived unannounced at the commission's offices at the National Archives and Records Centre in Kampala on Tuesday morning and followed the commission proceedings before their representative was allowed to address the commission.
Torture allegations
I their petition, the farmers told the commission chaired by Justice Catherine Bamugemereire that they were tortured and injured by armed police and stick-wielding men while being evicted from the land.
Mr Wilberforce Hasakya, a resident of Mugula-Doho Village in Butaleja District presented the petition on their behalf.
"We petitioned the district chairperson, the Resident District Commissioner, the district police commander, and the District Internal Security Organisation, but we were not helped," Hasakya stressed.
It is alleged that during his tenure as the police chief of Butaleja District, Mr Robert Kachumu commanded the forceful eviction of the farmers from the land they occupied and cultivated for decades.
Evidence presented before the land probe shows that in April 2015, two business people: Mr Malik Koire and Mr Kadri Hifude (now deceased), with the help of armed policemen and stick-wielding men and without court order invaded the disputed land and evicted the farmers.
Commission response
Police aware. In her response, Ms Bamugemereire said the Inspector General of Police had constituted a high level committee to probe the matter.
"We were supposed to sit and design ways how you can co-exist on that land as the matter is being invested. We will address all the issues you have raised when the committee meets…," Ms Bamugemereire said.