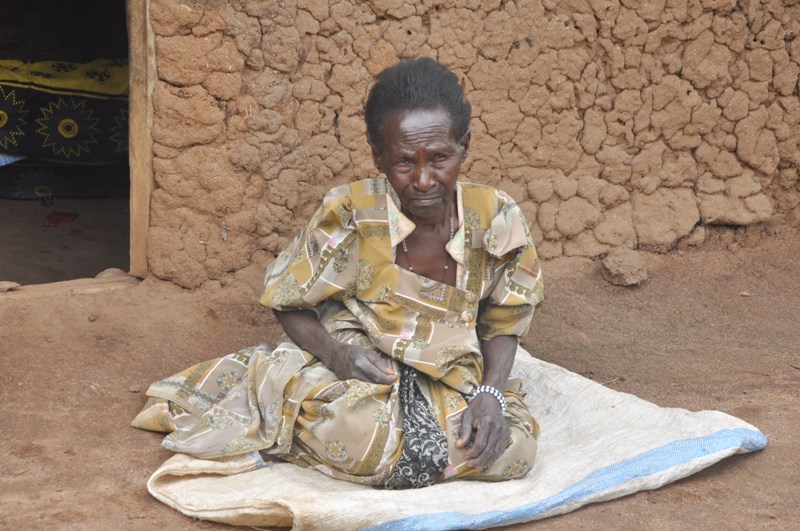 By witnessradio.org Team
Imagine losing your lovely husband, your children and you remain alone with no supporting hand.  The next you hear is, you're losing your source of livelihood to moneyed and politically powerful individuals because those supposed to protect you deliberately neglected their duty.
Konsitanziya Nakatte (93), a widow and a resident of Kiruma village, Kiruma Parish, Butoloogo sub-county, Mubende district is losing her land where the graves of her late husband and children seat.
It's this land, which has been providing food to her and income to buy daily basic needs like sugar, milk among others, after selling her cash-crops.
She said people grabbing her land are well known people in the district who have stopped her from cultivating the land.
"I have nothing to eat as I cannot access my garden. These people (land grabbers) threatened to kill me at night should they see me in my garden," said Nakatte.
witnessradio.org, has seen a copy of the letter from Mubende Resident District Commissioner (RDC) ordering police to provide security protection to Nakatte, but she claims that she has never seen police.
Mubende is one of the districts in Uganda experiencing serious large land scale acquisition and land grabs with impunity by moneyed and politically connected individuals and sometimes companies who at all times carryout forceful evictions to use the land for commercial farming.