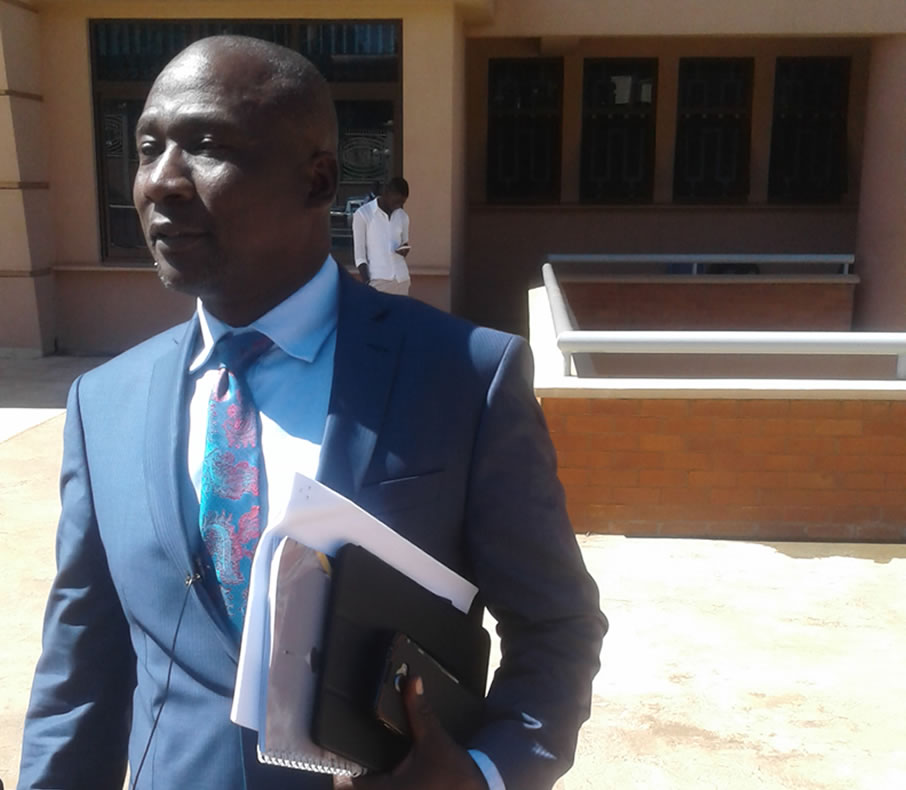 By witnessradio.org team
A revelation by officials of Buganda Land Board (BLB), a professional body that Buganda King Ronald Muwenda Mutebi II to manage land and properties returned under the restitution of Assets and properties Act 1993, that only 8 out of 213 land titles returned by Central Government to Mengo in 2013 had been transferred to Kabaka's name so far raised eyebrows in the session of the inquiry investigating into land management in Uganda.
Comprised of Justice Catherine Bamugemereire, Olive Kazarwe, Rutagaaza Suuza, Freddie Ruhindi, Robert Ssebunya, Mary Oduka Ochan, Joyce Habasa, Dr Rose Nakayi, George Bagonza Tinkamanyire and Douglas Singiza, the Commission heard on Friday afternoon that the Ministry of Lands was yet start processing the transfer of the remaining 205 titles to Kabaka Mutebi's names three years later.
"In 2013, we received 213 titles from government through the president, it's about three years now, but they [government] have transferred few of them into Kabaka's name," said Kyewalabye Male, the Chief Executive Officer of Buganda Land Board.
Kyewalabye explained that "we have been approaching the Ministry of lands to transfer these titles, but we don't know why they are delaying the process yet the president gave a directive to transfer these titles. So, we play that this matter is expedited for the benefit of the tenants and the landlord [Kabaka] so as our work can continue."
Although they didn't make conclusive remarks on the issue, many of the Commission members looked astonished, promising to do something about it in their report.
TIME BOMB
Buganda Land Board officials led by Martin Kasekende, the chairman Board of Directors, Buganda Land Board and Minister of Lands, Agriculture and Environment in Buganda Kingdom, Barnabas Ndawula, Head legal department, Bashir Kizito, Head Physical Planning, survey and research, among others, the Board said that Uganda is sitting on time bomb, warning that the way computerization of land Information System was handled could be a recipe for disability in Uganda.
"The way computerization of land system has been made, has not followed the best standards which has reduced people's land measurements and it can spark off trouble in the country just in case the land owners opted for opening of their boundaries," said Kyewalabye.
When the commission tasked the Buganda Land Board officials to share their views of the possible causes of falsehoods that lead to creation of multiple titles on the same piece of land, officials faulted Ministry of Lands officials for applying weak methods of surveying land.
They thus appealed to government to strengthen its departments of; Department of Surveys and Mapping and office of titles to ensure that all due processes are being followed before issuing titles.
Between 2010 and 2013, Government contracted IGN France International to digitalize land titles and in 2013, the company handed over the first phase of digitalized 592,000 land title records to the ministry of Lands.
However, the ongoing system has since faced fierce criticism with a section of Ugandans saying that the new system is full of falsified land titles thus escalating land grab crisis in the country.
OPPOSED TO COMPULSORY LAND ACQUISITION
Buganda Land Board officials, also used their interface in the committee to vehemently oppose the proposal by Government to amend article 237 (1) of the constitution to provide for compulsory acquisition of land by government without compensation to the affected land owner.
"We oppose it [land amendment] because the law in Uganda provides that land belongs to people. Secondly, many people keep their money in land. So, when you say that you will compulsorily take their land on which their houses were built, where will they sleep?" Kyewalabye said.
He said that even with the current plain constitutional provision, government has reneged to the extent that it has used some of Kabaka's land without payments before road constructions.
"We have many cases where Kabaka's land has been grabbed by government in the process of constructing roads without compensating Kabaka up to now, if government can grab Kabaka's land what about the peasants?" said Kyewalabye.
"Therefore, we out rightly oppose that bill because we believe it will promote unfairness and land grabbing in the country with impunity," he added.
According to Kyewalabye, the projects in which Kabaka has been affected, Kibuye-Entebbe road, completed in 1998, Kampala northern bypass extension, Entebbe Express Highway ,Munyonyo Spur, Mpigi-Maddu-Ssembabule and Mukono-Kyetume-Katosi, comprising 70-acres and worth more that Shs 10bn.
Article 237(1) of the constitution stipulates that "land in Uganda belongs to the citizens of Uganda and shall vest in them in accordance with the land tenure systems provided for this constitution."