Uganda sets up a Commission of Inquiry to investigate into land management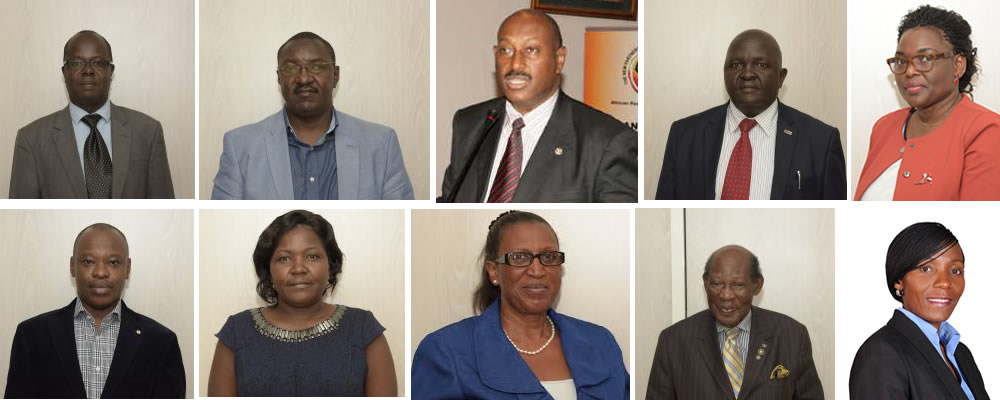 As the Commission of Inquiry kicks off its investigations into land management in Uganda, witnessradio.org puts together necessary information about it from its mandate, composition, profiles of individuals on the said commission to the budget for purposes of making it easy for all stakeholders to follow.
COMPOSITION
Constituted by President Yoweri Kaguta Museveni on December 8th 2016, the commission is chaired by Lady Justice Catherine Bamugemereire, Olive Karazawe as Commission Secretary and Rutagaata Suuza as the lead counsel.
Other members include; Fred Ruhindi, Robert Ssebunya, Mary Oduka Ochan, Joyce Habasa, Dr. Rose Nakayi, George Bagonza Tinkamanyire, and Douglas Singiza, assistant secretary for research below we shall share with you their profiles.
With seven terms of reference to the first-ever inquiry into land matters, will spend at least Shs2bn to conduct its duties within six months.
The terms of reference include; Investigating and inquiring into the law, processes and procedures by which land is administered and registered in Uganda, inquiring into the role of the Uganda Land Commission in the management and administration of public land and reviewing of the effectiveness of the relevant bodies in the preservation of wetlands, forests and game reserves.
In discharging its duties, the Commission will also inquire and solicit views on the role of traditional cultural and religious institutions who own large tracts of land, assessing the legal policy framework governing land acquisition, investing and inquiring into effectiveness of the dispute resolution mechanism available to persons involved in land disputes and inquiring into any other matter connected with or incidental to the matters aforesaid.
The formation of the Commission of inquiry occurred for various reasons including general outcry on the land grabs and disputes that pit moneyed persons, foreign companies and politically connected individuals, tormenting the impoverished peasants through carrying out massive land grabs.
Other reasons that triggered the inquiry, according to Betty Amongi, the Lands Minister were; delayed transactions in land issues, unfair treatment of genuine land owners, tenants and problems related to acquisition, administration, management and titling of land.
LEGAL GUIDELINE ON FUNDING INQUIRIES
Judicial Commissions of inquiry such as this are guided by the Commissions of Inquiry Act CAP 166 Laws of Uganda. Section 14 states; "Commissioners appointed under this Act, shall not be entitled to any remuneration, unless the remuneration has been especially granted by the minister, beyond the actual expenses incurred in holding the inquiry, but the minister may direct what remuneration, if any, shall be to secretary, and other persons employed in or about any such commission."
The act adds under the same section, clause (2) "such sums, so directed to be paid, shall be paid out if money provided by parliament."
THE 1995 CONSTUTUTON AND THE LAND IN UGANDA
Article 237(1) of the constitution stipulates "land in Uganda belongs to the citizens of Uganda and shall vest in them in accordance with the land tenure systems provided for this constitution."
Whereas clause (3) of the same article stipulates "land in Uganda shall be owned in accordance with the following tenure systems; customary, freehold, mailo, and leasehold."
Since the promulgation of the 1995 Constitution of Uganda, Uganda enacted its first land act in 1998 and the land policy in 2013.
HISTORY
In 1975, disposed President Idi Amin moved the land Reform Decree 1975, which basically sought to overhaul the country's land tenure system. Under Amin's decree, all land was declared to be public land.
Land owned in freehold was converted to leases held from the government subject to development conditions.
With respect to customary land tenure, the decree removed the protection customary land owners had previously enjoyed under the Public Lands Act 1969. This land tenure system was, however, changed by the framers of the 1995 constitution, to re-vest the all land back to the citizens un all the aforementioned land systems.
COMMISSIONERS' PROFILES
Catherine Bamugemereire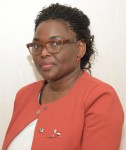 A Master's degree holder from Southern Methodical University, Dallas, USA, Bamugemereire has risen through the ranks in the Uganda's judiciary.
She became state attorney in the early 90s before being appointed a Grade 1 Magistrate in 1994, rising to Chief Magistrate Buganda Road in 2004. She summarily quit the judiciary returning in 2010 as High Court judge in the Anti-Corruption Court division after returning from abroad.
She is currently a justice of Court of Appeal/Constitutional Court after being appointed in 2015.
Regarding the judicial Commission of inquiry work, Bamugemereire, came to the fore in 2013 when she was appointed to head Kampala Capital City Authority's tribunal that made a lethal report which recommended among others, the impeachment of Lord Mayor Erias Lukwago.
In 2015, Bamugemereire was again named to chair a judicial commission of inquiry to inquire into the corruption tendencies and shoddy works in Uganda National Roads Authority. At the end of her six-month investigations, Bamugemereire's commission recommended among others, to prosecute at least 20 top managers at UNRA at the time, selling off properties of the implicated officers to recover at least 10 trillion shillings that were lost due to their negligence.
The UNRA report also recommended for the blacklisting of road construction companies involved in doing the shoddy work, particularly Dott Services.
Olive Kazaarwe Mukwaya-Commission Secretary
She is a judicial officer with the Uganda Judiciary, presently stationed at the Commercial Division of the High Court as Deputy Registrar since January 2017.
Prior to the posting, Kazaarwe was an Ag. Registrar, Planning and Development, a Judiciary arm that partly coordinated the multi-million dollar DANIDA-funded Uganda Good Governance Project.
Under the Project, she directly supervised the implementation of a number of Judiciary development programs and Access to Justice Initiatives. Kazaarwe has a Post Graduate Diploma in Public Administration and Management from Uganda Management Institute, Post Graduate Diploma in Legal Practice from Law Development Center and a Bachelor of Laws from Makerere University and she has over 17 years of mainly judicial work experience, starting out as a Legal Associate with Ruyondo & Co Advocates in 1999.
She joined the Judiciary as a Grade One Magistrate in 2000 and rose to Senior Magistrate Grade One in 2004. In 2009, she became Personal Assistant to the then Deputy Chief Justice, Leticia Mukasa Kikonyogo, leaving on promotion as Chief Magistrate in 2010, and served in Hoima and Buganda Road Courts in Kampala up to 2014.
In May 2014, she was briefly posted to the Inspectorate of Courts as an Ag. Assistant Registrar, before she was assigned to manage the donor project and also works on the Executive of the National Association of Women Judges of Uganda as a secretary and engages in part-time work as an External Examiner at the Law Development Centre.
Ebert Isaiah Busobozi Byenkya- Lead Counsel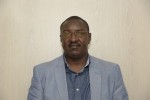 He is a founding partner at Byenkya, Kihika and Company Advocates. He is one of Uganda's top litigation lawyers, continuously ranked high in every edition of Chambers Global issued in the past decade.
Of recent, he was a Lead Counsel for President Yoweri Museveni in a Presidential Election petition filed to challenge the outcome of the 2016 elections.
He holds a Bachelor of Laws degree from Makerere University (1988) and a Diploma in Legal Practice from the Law Development Centre (1989).
Over the last decade, Byenkya has also established a thriving transaction advisory practice with hands-on experience in most of the largest infrastructure projects under taken to-date in Uganda. These include advising a consortium of lenders on the concession of the Kenya-Uganda Railway by the Governments of Kenya and Uganda to Rift Valley Railways Ltd and acting as legal counsel for the sponsors of Bujagali Hydroelectric power dam before, during and after project completion.
Byenkya is presently considered one of the leading energy lawyers in Uganda having advised on several energy projects of various sizes. He has also provided legal advice on several syndicated loan financing transactions in Uganda.
John Bosco Rujagaata Suuza-Assistant Lead Counsel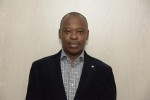 He is the Commissioner of Contracts and Negotiations in the Attorney General's Chambers at the Ministry of Justice and Constitutional Affairs.
Rujagaata, is also the designated Legal Assistant to the Attorney General and his duties broadly entail the provision of legal counsel to the Government and allied institutions on any matter; and guiding all Government negotiations both domestically and internationally.
His other duties mainly involve the drafting and reviewing of Government contracts, international treaties and all types of agreements to which the Government of Uganda is a party or in which it has an interest. He also represents the Attorney General in any forums both within and outside Uganda.
As the designated Legal Assistant to the Attorney General, his duties entail the provision of day-to-day and on-call professional assistance to the Attorney General.
He joined the Justice Ministry in 2000 at the rank of State Attorney, rose to Senior State Attorney (2005), Principal State Attorney (2010) and was assigned the current office with effect from March 2017.
He has, among other things, served as Government of Uganda Legal Counsel in negotiations on the Uganda – Tanzania Inter-Governmental Agreement on the East African Crude Oil Pipeline, and currently represents the Attorney General on the Government team spearheading the development of the Oil Refinery in Western Uganda.
He was also Legal Counsel for the Uganda Medical and Dental Practitioners Council for 10 years.
Rujagaata is also the coordinator of Uganda's defence in the case concerning Armed Activities on the Territory of the Democratic Republic of the Congo (Democratic Republic of Congo v. Uganda) before the International Court of Justice (ICJ); and is the Desk Officer for the International Criminal Court (ICC) in the Ministry of Justice and Constitutional Affairs.
Robert Ssebunnya-Member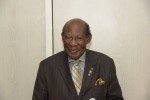 Ssebunnya is a senior Presidential Advisor on Buganda Matters, a position he has held since 2006. He is also the President of the Uganda Heart Foundation, founder and former chairman of the Uganda Heart Institute.
Ssebunnya's work-life started in 1965 as a Public Relations Assistant, and Export and Advertising Executive with the Madhvani Group.
He later worked as Executive Director of Uganda Development Corporation (Textiles); Minister of Health at Buganda Kingdom, Member of Parliament under the National Consultative Council; and Chairman of the Mpigi District Council, among others.
Mary Oduka Ochan-Member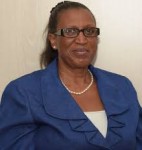 She is a renowned social advocate and economic development expert with vast experience in business management and administration, institutional development, and gender mainstreaming and analyst, among others.
Ochan consulted on numerous prestigious projects including Ireland Aid Uganda's HIV/AIDS programme, DANIDA agricultural sector programme support, World Bank/OPM NUSAF and the five-year strategic plan for Uganda Women's situation room, among others.
Until recently, she was the senior advisor on HIV/AIDS for Irish Aid (2003 to 2016) and country director with the Agency for Personal Services Overseas in charge of Uganda and Kenya.
Ochan is a holder of a master's degree in Development Studies from University College Dublin, Ireland (2001), and a Makerere University bachelor's degree in Commerce (1978).
In the early years of her career, she worked as a marketing officer at Uganda Airlines Corporation (1978), UPC Secretariat as the assistant secretary for women affairs (1981-1985). She was also the executive director and consultant for the East African Regional NGO Africa Development Assistance (1986 to 1993).
Joyce Gunze Habaasa-Member
Gunze is the Managing Partner and Senior Consultant at Terrain Consult a specialist firm in Land Use Planning, Land Surveying, Land Management, Land Policy Formulation, Geographical Information Systems and Remote Sensing.
She has lectured at the institute of survey and land management at Entebbe and has also worked with Hoima District Local Government land office as the District surveyor and Secretary to the district land Board. She has participated in several surveying and mapping projects for engineering and dispute resolution purposes. Key projects include; survey of Karuma and Kabwoya wildlife reserves, land acquisition for the oil refinery in Kabaale-Buseruka, land acquisition for road construction for Vurra-Arua-Koboko-Oraba road and design of ten mini hydropower dams under the western Uganda Hydro and rural electrification project among several others.
She holds a Makerere University Bachelor's Degree in surveying (1996) and Master's Degree in Geo-Informatics (Geographical Information Systems & Remote Sensing) from the International Institute for Geo-Information Science and Earth Observation (ITC)-Enschede, The Netherlands (2003).
Rose Nakayi-Member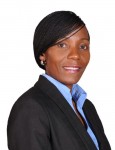 Nakayi is an advocate, researcher and legal consultant.
She is also a lecturer at the School of Law, Makerere University. Her academic, research and teaching interests span multiple subject areas including land law, land governance, human rights law and transitional justice. She started out her law practice as a legal intern at Barya, Byamugisha & Co. Advocates.
Passionate about legal education and teaching, she joined Makerere University to teach in 2001. She was the Acting Director of the Human Rights and Peace Center in 2012/13 and she has been a consultant on land law, human rights, gender and transitional justice for a number of civil society organizations, Justice, Law and Order Sector departments and agencies and some development partners.
Through strategic collaborations with civil society organizations, human rights bodies and some government departments, she has facilitated a number of workshops/trainings on land related issues, human rights and good governance.
In 2007, she was the coordinator of the Uganda Coalition for the International Criminal Court at HURINET-Uganda. She is a member of the Uganda Law Society, having been enrolled as an Advocate of the Uganda High Court in 2002. She practices with KALNAR Advocates.
Fredrick Ruhindi-Member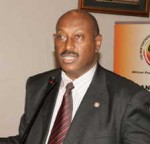 He is a lawyer, politician who has served the country in different capacities, and the immediate former Attorney General, who is by law a chief legal advisor to the Government
For 15 years, Ruhindi served for three consecutive terms as Member of Parliament for Nakawa Municipality in Kampala on the ruling party National Resistance Movement Organisation ticket.  He previously served as Minister of State for Justice and Constitutional Affairs, and Deputy Attorney General.
He holds a Bachelor of Laws degree from Makerere University and a Diploma in Legal Practice from the Law Development Centre.
Ruhindi also has a Master of Laws degree from the University of Edinburgh, majoring in Constitutional Law and Legislative Drafting. Before joining politics and serving in Cabinet, Mr. Ruhindi, among others, held several positions including State Attorney and Principal State Attorney in the Ministry of Justice and Constitutional Affairs, served the Uganda Law Society as Treasurer, and later crossed to the Uganda Investment Authority as Corporation Secretary. He has of recent been engaged in private legal practice and consultancies through his law firm, Ruhindi and Company Advocates.
George Bagonza Tinkamanyire-Member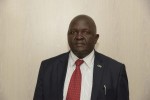 He is a teacher by profession, but he is better known as a political figure, especially in his native Hoima district in the Bunyoro region.
Tinkamanyire dominated and influenced Hoima local politics for about two decades, advancing to become the district chairman in 2001.
He won repeated elections and held LC5 chairperson position for uninterrupted 15 years until he voluntarily retired from the position and active politics in 2016.
As district chairperson, he was at the forefront in supporting government's bid to secure the 29.6- square miles of land for the proposed Oil Refinery in Kabale, Buseruka Sub-county – Hoima District between 2006 and 2009.
He also facilitated the securing of land for the proposed Oil Pipeline highway and other attendant utility, in areas of Hoima and Kyankyanzi, as well as the land for the construction of the 9MW Buseruka Hydro Power Plant.
Tinkamanyire's other responsibilities included serving as chairperson Board of Directors Uganda Kolping Society, member of the International Kolping Society, and is currently member Board of Directors, Kolping Entrepreneurs Development Programme.
Reporting by Deo Walusimbi
Complaint against unprofessional conduct of the DPC Kiryandongo district for aiding and abetting land grabbing in kiryandongo district.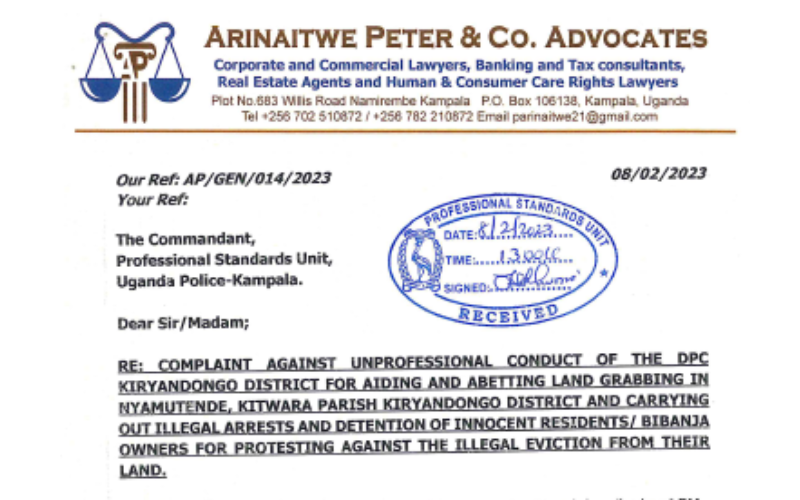 The Commandant,
Professional Standards Unit, Uganda Police-Kampala.
Dear Sir/Madam;
RE: COMPLAINT AGAINST UNPROFESSIONAL CONDUCT OF THE DPC KIRYANDONGO DISTRICT FOR AIDING AND ABETTING LAND GRABBING IN NYAMUTENDE KITWARA PARISH KIRYANDONGO DISTRICT AND CARRYING OUT ILLEGAL ARRESTS AND DETENTION OF INNOCENT RESIDENTS/ BIBANJA OWNERS FOR PROTESTING AGAINST THE ILLEGAL EVICTION FROM THEIR LAND.
We act for and behalf of the Lawful and bonafide occupants of Land described as LRV MAS 2 FOLIO 8 BLOCK 8 PLOT 22 (FORMERLY KNOWN AS RANCH 22).
Our Clients are residents of Nyamutende Village, Kitwara Parish in Kiryandongo District where they have lived for more than 30 years and sometime in 2017, they applied for a lease of the said Land to Kiryandongo District Land Board through the Directorate of Land Matters State House.
As they were still awaiting their Application to be processed, they were shocked to establish that the said land had been instead leased to and registered in the names of Isingoma Julius, Mwesige Simon, John Musokota William, Tumusiime Gerald, Wabwire Messener Gabriel, Ocema Richard and Wilson Shikhama, some of whom were not known to the Complainants. A copy of the Search is attached hereto
Our clients protested the above action and appealed to relevant offices, but were shocked to discover that the above persons had gone ahead and sold the same to a one Maseruka Robert.
Aggrieved by these actions, the Complainants appealed to the RDC who advised them to institute proceedings against the said persons, and assigned them a one Mbabazi Samuel to assist them to that effect. The said Mbabazi accordingly filed Civil Suit Noa 46 of 2019 against tne said registered proprietors at Masindi High Court challenging the illegal and fraudulent registration, sale and transfer of the subject land to Maseruka Robert.
While awaiting the progress of the case mentioned hereinabove, the Complainants were surprised to find that the said Mbabazi, instead of assisting them, he went into a consent settling the said suit on their behalf without their knowledge or consent. A copy of the Consent is attached hereto.
Among the terms of the said consent Judgment was that the residents would be compensated without specifying how much and would in return vacate the Land.
As if that was not enough, Maseruka Robert and Mbabazi Samuel are going ahead to execute the said Consent Judgment by forcefully evicting the occupants without compensation which has prompted the complainants to challenge the said Consent by applying for its review and setting aside at Masindi High Court which is coming up for hearing on the 29th March 2023. A copy of the Application is attached hereto.
Sensing the imminent threat of eviction, we also filed an application for interim stay of execution of the said consent to avoid rendering their application for review nugatory but unfortunately the same could not be heard on the date it was fixed for hearing (6th February 2023). A copy of the Application is attached hereto
On Thursday last week, three tractors being operated by 6 workers of a one Mbabazi Samuel [the very person who had been entrusted to represent our Clients to secure their Land through Civil Suit No.46 of 2019] encroached close to 50 acres of our Clients' land and started ploughing it but our Client's protested and chased them away.
We have however been shocked to receive information from our Clients that on Sunday at Mid night, 3 police patrols invaded the community in the night and arrested community members; Mulenje Jack, Steven Kagyenji, Mulekwa David, Ntambala Geoffrey, Tumukunde Isaac 15 years, Kanunu Innocent, Mukombozi Frank, Kuzara, Rwamunyankole Enock, and took them to Kiryandongo Police Station where they are currently detained.
We strongly protest the illegal arrests and detention of our Clients as this is a carefully orchestrated land grabbing scheme by Maseruka Robert and Mbabazi Samuel who are  receiving support from the DPC Kiryandongo.
The purpose of this Letter therefore is to request your good office to investigate the misconduct, abuse of office and unprofessionalism of the said DPC Kiryandongo District and all his involvement in the land grabbing schemes on land formerly known as Ranch 22.
Looking forward to your urgent intervention,
C.C The Head Police Land Protection Unit Police Head Quarters Naguru
CC The RDC Kiryandongo District
CC The Chairman LCVKityadongo District
CC The Regional Police CommanderAlbertine Region
The Executive Director of Witness Radio Uganda talks about the role played by Witness Radio in protecting communities affected by large-scale agribusinesses in Kiryandongo district in an interview with the ILC.
Witness Radio Uganda wins the best CSO land rights defenders award at the National Land Forum Awards.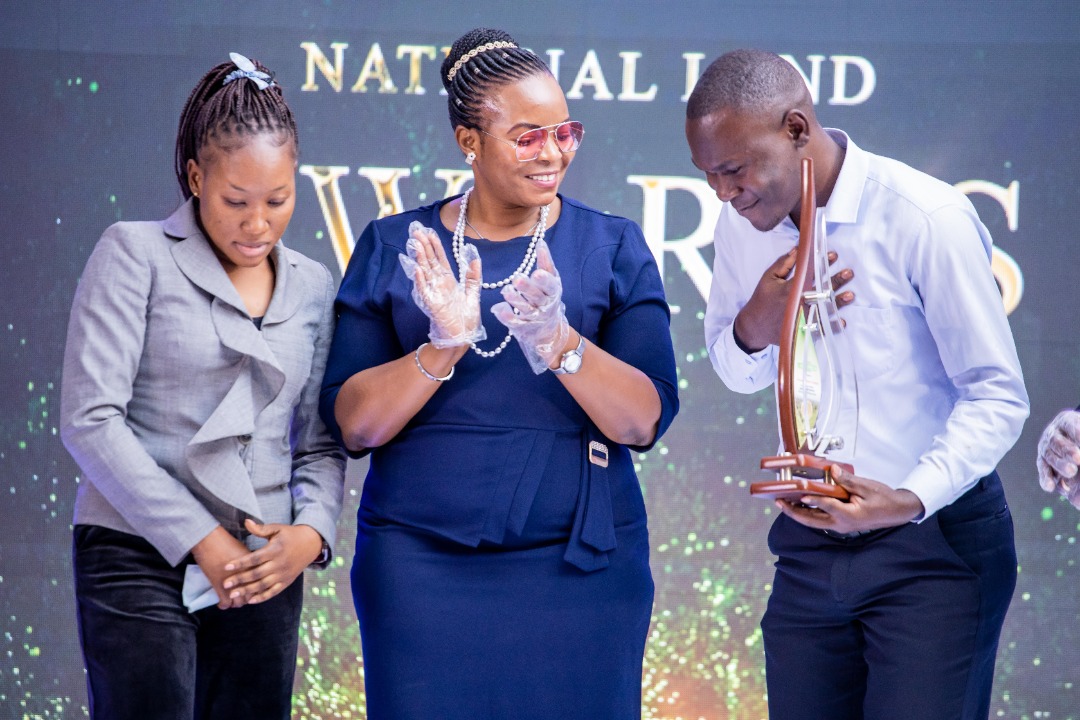 By Witness Radio Team
Uganda's leading land and environmental rights watchdog, Witness Radio has been awarded the best CSO land rights defender award 2022 in the recently concluded National Land Forum Awards held last week at Mestil hotel in Kampala.
Witness Radio's executive Director, Jeff Wokulira Ssebaggala attributed the award to the community land and environmental rights defenders who stand up against the intimidation and different forms of harassment from land grabbers (economically powerful and politically connected companies and individual investors).
"This is an award for defenders at a community level. They work in very deadly environments filled with harassment, torture, death threats, arrest, trumped-up charges, and kidnaps among others to advocate for community land and environment rights. This is happening at a spate where criminalization and silencing of  community land rights defenders are at increase." Jeff added.
The award has come at a time when hundreds of Ugandans in different parts of the country are accessing services provided by the organization ranging from legal service provisions, non-judicial mechanism engagements, empowerment to help them understand their rights, and using the same knowledge to use the same skills to push back against illegal and forced evictions
The chairman of the organizing committee of the second National Land Forum, Mr. Jimmy Ochom noted some progress on legislation in Uganda's land Governance. He cited growing inequalities on land where the poor are more vulnerable.
During awards, the state minister for housing, Hon persis Namuganza revealed that the government approved the plan for 2018-2040 that maps the land use in the country.
According to the minister, the government had identified land for settlement, game reserves, wildlife, arable land for farming, and water bodies among others in the plan which she said was passed a few weeks ago.
The event was organized by Oxfam and partners and provided a platform for discussions by the different actors in the land sector on issues around land governance, including land rights, land administration, and land governance for improved collaboration, cooperation between the actors, and improved land service delivery for Ugandans under a theme "Taking stock of the National Land Policy in addressing Land inequality in addressing Land inequality in Uganda."
Other categories of awards that were won by different organizations and individuals including Mr. Eddie Nsamba-Gayiiya for his contribution to research on land rights, Justice Centers Uganda for Promoting Access to Land Justice, and Mr. Henry Harrison Irumba for Championing Legal Reforms among others.