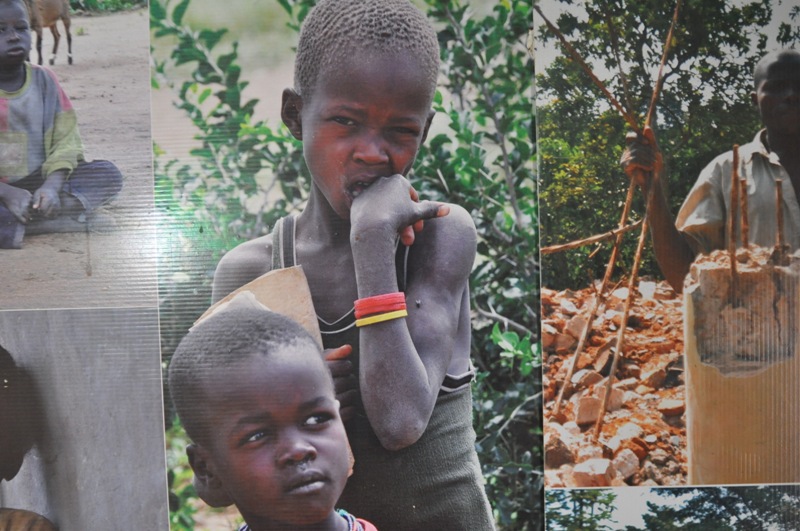 By Witnessradio.org team
Indigenous communities that lost land to a Chinese Formasa Tree -planting Company since 2014, are starving with hundreds of children getting malnourished.
Early this year, witnessradio.org discovered that Formasa Company used forged land titles with support from Uganda government to evict over eight (8) villages and grabbed over six square miles of land in Maddudu Sub-County in Mubende district.
Over 650 families from Kicucculo, Nakasozi, Butolo, Naluwondwa, Namayindi and Kyedikyo among others are at the verge of breathing their last due to famine.
Some community members; Nyombi James 55, Nzinamenya Paul 63, Hategeka Esau 30 told witnessradio.org that workers of Formasa Tree- planting under the protection of Mubende Police cut down their crops including banana and fruits trees after which planted trees on their land.
Members said, during forceful evictions Uganda police cordoned off their maize, bean gardens and barred community members from accessing them in order for company workers and police to get free harvests. Trees being planted for carbon credit include hook pine, eucalyptus and ordinary pine trees.
Nyombi said cutting down people's crops is one of methods used by the company to frustrate those who have refused to leave the land.
Nzinamenya said, 95% of communities members were born and lived on that land decades with their great parents. "We have approached our leaders at Mubende district for intervention in vain! We have asked the company to adequately pay us and vacate the land all that failed," said Nzinamenya.
witnessradio.org further discovered that part of land acquired was once owned and sold by one Henry Kalemera Kimera to Formasa.
Hategeka said police in Mubende district invade their homes at night and community members who have refused to vacate the land to pave way for the investor to do business get arrested and jailed.
"I have been arrested, detained and imprisoned on several charges namely; assaulting the manager of the company but the case was dropped by the magistrate due to lack of evidence, second time I was charged with criminal trespass on my land which case is still on-going and third case is inciting violence," said Hategeka.
He said several community members are in different prisons facing trumped capital offences including aggravated robbery among others