Privacy Vs Free Expression: Global News Media Implications Of The EU'S General Data Protection Regulation (GDPR)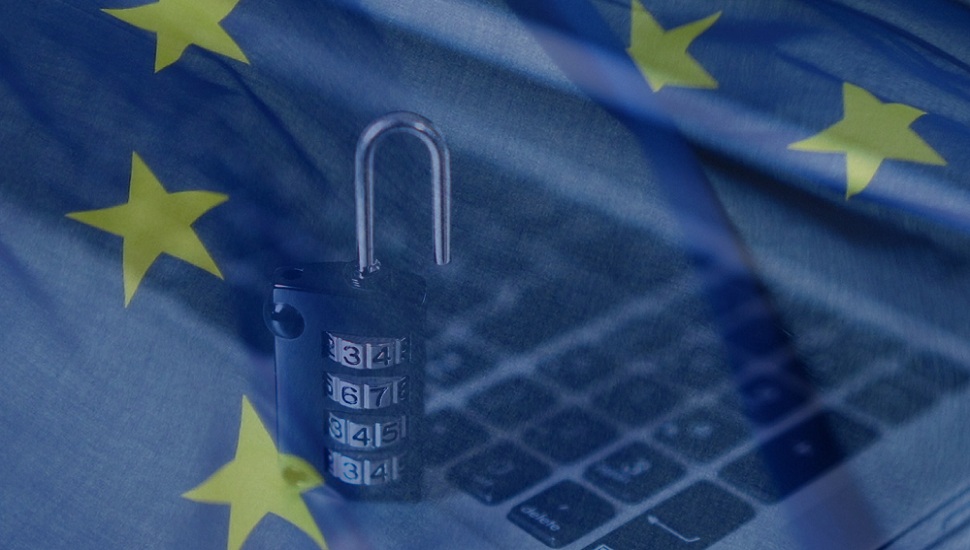 By Ayden Férdeline
Personal data privacy, or the general lack thereof online, has garnered a considerable amount of attention in the past month, especially in the wake of the Facebook-Cambridge Analytica controversy. The European Union's new General Data Protection Regulation (GDPR), which will take effect on May 25 after having been a decade in the making, will fundamentally change how personal data can be collected and processed. Some have even held up this new European privacy regulation as a potential remedyfor corporate neglect of individual privacy. Without a doubt, the impact of this extraordinary revision to European privacy law will be felt by journalists and publishers both inside and outside of Europe as they negotiate news standards that affect how they handle personal information.
The GDPR is playing a decisive role in the ongoing harmonization of global privacy standards by the large tech platforms. This is because the Council of the European Union has advised the European Commission that it cannot negotiate away privacy rights in trade agreements, and so a need to comply with the GDPR in order to do business in Europe will likely incentivize businesses to adopt higher privacy and data protection standards for their entire operations worldwide.
The reach of the GDPR is broad. It applies to all sectors which collect or process the data of people ordinarily resident in the European Union, including the news media. Unusually, its scope is extraterritorial, meaning that it applies irrespective of whether the "data controller" is based in a European Union member state or another country altogether. The data controller is the entity legally responsible and subject to enforcement action. For staff reporters, for example, the data controller would be the media outlet employing them. However, freelance journalists or citizen journalists would be seen as either sole or joint data controllers. The distinction between sole or joint controller is not too important, because in either case, the freelancer would personally absorb the liability for complying with the GDPR.
In order to understand why this is the case, it is helpful to explore the key principles contained within the GDPR. The GDPR applies whenever a journalist (or other entity) collects or publishes information about a living person. The GDPR holds that data subjects are entitled to control over their personal data, that data controllers must be held accountable for their actions, and it says that privacy must be the default setting.
These principles will not, for the most part, present a burden to journalists. If you are honest and transparent with a source and they are aware they are being interviewed on-the-record and disclosing information for publication, you will have met the criteria for consent.
Reassuringly, however, there are some exemptions within the GDPR for the production and publication of legitimate journalistic work where obtaining consent would not be practical. However, this exemption is only for journalists and not for media outlets in general, so the "business side" of a publication must always comply with the GDPR. One lawful condition for the collection and publication of personal data without consent is where the legitimate interests of another party override those of the individual. What this means is vague, but essentially it is saying, the burden is on a journalist to determine that the public interest in collecting and processing personal data outweighs the rights of the individual to privacy.
How such a balancing test should be performed in practice is up to the media outlet, but in keeping with the GDPR's principles, it would seem there should be consideration as to the potential harm that publication could cause to the data subject. Journalists should also consider whether or not the story could be reported in a less intrusive manner.
It is not enough to merely comply with the GDPR. Data controllers must be able to verifiably demonstrate their compliance with the regulation. The supervisory authorities tasked with enforcing the GDPR have the right to obtain a data controller's internal operating procedures for processing and safeguarding personal data. Given this, it would be advisable for publications to have clear, documented policies as to editorial flows and who should sign off on what kinds of stories prior to publication. This audit trail is very important, especially for stories which could be seen as very intrusive and which do not concern public figures. Another good practice would be to ensure journalists undergo basic data protection awareness training, so that publications can demonstrate to supervisory authorities that their personnel can distinguish between personal, sensitive, and non-personal data.
The GDPR requires that personal and sensitive information be kept secure. Journalists must take reasonable steps to prevent their notes and research materials from being lost or stolen. You should be careful when out in public as to whether prying eyes could read your laptop screen or steal data over the Wi-Fi network. A good practice would be to encrypt information and to set up your devices so that they can be remotely wiped, if lost or stolen.
There is a perception that the GDPR is a heavy-handed regulation that is difficult to comply with, and while this is true for some industries and business functions, it should not cause consternation for journalists. Many provisions within the GDPR that have generated headlines are misunderstood and instead constitute best practices in information security. Lawmakers have carved out many safeguards for the exercise of freedom of expression, including within the right to erasure (also known as the 'right to be forgotten'). This right is not absolute and only applies in certain circumstances. Another provision, that data "must be accurate," merely indicates that if an individual disputes the accuracy of information concerning them within a story, the data controller should verify their records and, if necessary, affix a correction to the online archives.
The tussle between the right to privacy and the right to freedom of expression is not new, and not easily resolved, because both are equally fundamental, but the GDPR tries to strike an appropriate balance between the two. The GDPR's fundamental principles of accuracy, security, fairness, and respect for the rights of the individual whose data is being processed are about building trust. In an age where trust in our institutions, and in the media, is on the decline, the GDPR should be seen as an opportunity to institutionalize respect for getting things right – developing practices for handling information securely, keeping the identities of sources safe and confidential, and upholding your reputation. There will be challenges ahead, but there is real value to be derived from the GDPR too.
Extracted from CIMA
…
Google Internet project closes in Uganda.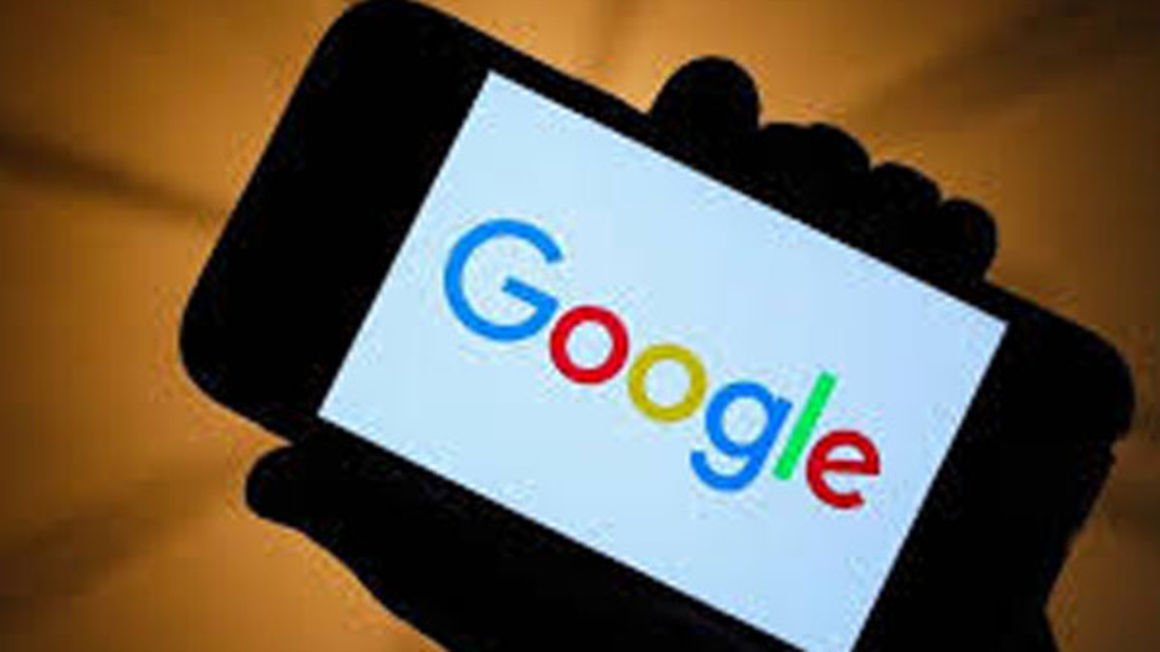 Uganda will be among the 10 African countries that will lose out as Google winds up its Internet Balloon Project. 
The closure follows an announcement in which Google said the project was "an unsustainable business model".
In 2019, Loon LLC, a subsidiary of Alphabet, Google's parent company, signed a Letter of Agreement in Kampala with officials from Uganda Civil Aviation Authority, in which high altitude solar powered Internet balloons with floating masts over Uganda's airspace, would be established at an altitude of 500,000 feet.
The balloons would create an aerial wireless network to provide Internet and telecom network connectivity to rural and remote areas.
Dr Anna Prouse, the Loon LLC head of government relations, had said then that Google would partner with telecoms to tap into their technology to allow connectivity.
However, Alastair Westgarth, the team lead of the project, last week announced in a statement the project would be closed.
"We talk a lot about connecting the next billion users, but the reality is Loon has been chasing the hardest problem of all in connectivity – the last billion users: The communities in areas are too difficult or remote to reach, or the areas where delivering service with existing technologies is just too expensive for everyday people," he said.
While Loon had found a number of willing partners along the way, he said, they had not found a way to get the costs low enough to build a long-term, sustainable business.
"Developing radical new technology is inherently risky. I am sad to share that Loon will be winding down," he said.
Loon had had similar arrangements in Botswana, Nigeria, South Africa, Mauritius, Seychelles, DR Congo, Congo Brazzaville, Mozambique and Kenya, but are expected to close as well.
The Loon project was expected to be a game changer in Uganda's telecomm sector through enhancing connectivity in remote areas, and contributing to the development of the national backbone infrastructure project.
The demand for Internet among Ugandans has grown exponentially in the recent past with Covid-19 being a serious catalyst.
Internet status  
A UCC report published recently indicated telecom and Internet service providers registered an increase in demand for data in the third quarter of 2020 with more than 20 million subscriptions – nearly 50 per cent of the population being connected.
The growth was mainly attributed to the shifting work culture driven by Covid-19, which led many businesses to adopt remote working methods.
Original Source: Daily Monitor
Human Rights Lawyer Nicholas Opiyo is out on bail…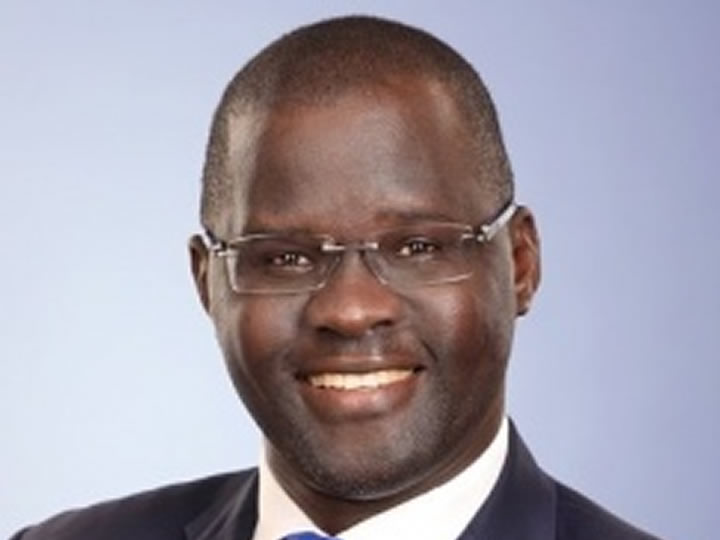 By witnessradio.org Team
Kampala – Uganda Human Rights lawyer Nicholas Opiyo has been granted bail pending trial in regard to accusations of money laundering.
Justice Jane Okuo of the Anti-corruption Court has on December, 30th, 2020 ordered for the release of Mr. Opiyo on bail but ordered him to deposit cash of Shs15m in the bank.
The court also ordered Mr. Opiyo to deposit his passport in court to restrict his movements out of the country and each of the four sureties were bonded at Shs100m, not cash.
Justice Okuo ruled that Mr. Opiyo has a legal right to bail based on the presumption of innocence.
His lawyers, David Mpanga, Robert Mackay, and Elison Karuhanga argued that Mr. Opiyo is a lawyer in courts of law, a human rights international award winner with substantial sureties.
They said that Mr. Opiyo knows his obligations to bail.
Mr. Opiyo appeared before the High Court judge by way of a video conference at Buganda Road, hardly a week after a lower court remanded him until January 11, next year.
Mr. Opiyo, the executive director of Chapter Four Uganda was arrested last week from a city restaurant and detained at the Special Investigations Unit (SIU) Kireka. He was charged with money laundering, a charge that can only be heard by the High Court judge.
Mr. Opiyo was abducted alongside two members of Witness Radio – Uganda legal team Esomu Simon Peter Obure and Anthony Odur. Others were Herbert Dakasi and Hamid Tenywa who were later granted a police bond on December, 24th, 2020.
The prosecution alleges that Mr. Opiyo on October 8, 2020, at ABSA Bank Garden City Branch, in Kampala District acquired $340,000 (about Shs1.2 billion) through ABSA Bank account No.6004078045 in the names of Chapter Four Uganda, knowing at the time of receipt that the said funds were proceeds of crime.
Opiyo is the lawyer representing two NGOs including the Uganda National NGO Forum and Uganda Women's Network whose accounts were recently frozen by the Financial Intelligence Authority over alleged involvement in moving money to finance terrorism activities.
Human rights lawyer Nicholas Opiyo denied bail, remanded again…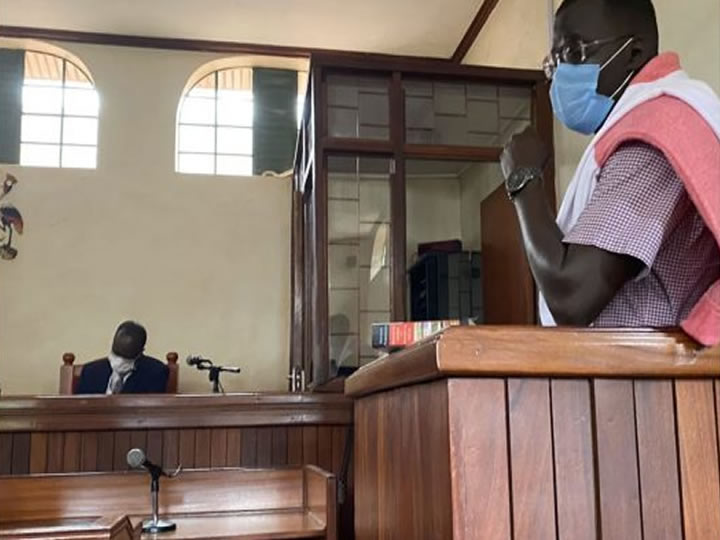 By witnessradio.org Team
Buganda Road court on Monday remanded human rights lawyer Mr. Nicholas Opiyo to Kitalya prison till January 11, 2021.
Opiyo was arrested last week on Tuesday and detained at Special Investigations Unit (SIU) Kireka. He was charged with money laundering.
Mr. Opiyo on Monday appeared before Buganda Road Chief Magistrates court through video conferencing where the case was read to him.
The Chief Magistrate, Mr. Moses Mabende however denied him bail arguing that he has no jurisdiction to hear his case.
The magistrate said the charges against Opiyo who is the executive director of Chapter Four Uganda, can only be heard by the High Court.
He sent him back to Kitalya prison till January 11, 2021, to come for mentioning of the case.
"The accused can apply for bail in the High Court on Wednesday because the case is before Justice Jane Kajuba at the anti-corruption high court," the Magistrate said.
The other four suspects, who included lawyers Herbert Dakasi, Esomu Obure, Anthony Odur, and Human Rights officer, Hamid Tenywa were given police bonds last Thursday.
The prosecution alleges that Mr. Opiyo on October 8, 2020, at ABSA Bank Garden City Branch, in Kampala District acquired $340,000 (about Shs1.2 billion) through ABSA Bank account No.6004078045 in the names of Chapter Four Uganda, knowing at the time of receipt that the said funds were proceeds of crime.
Opiyo is the lawyer representing two NGOs including the Uganda National NGO Forum and the Uganda Women's Network whose accounts were recently frozen by the Financial Intelligence Authority over alleged involvement in moving money to finance terrorism activities.