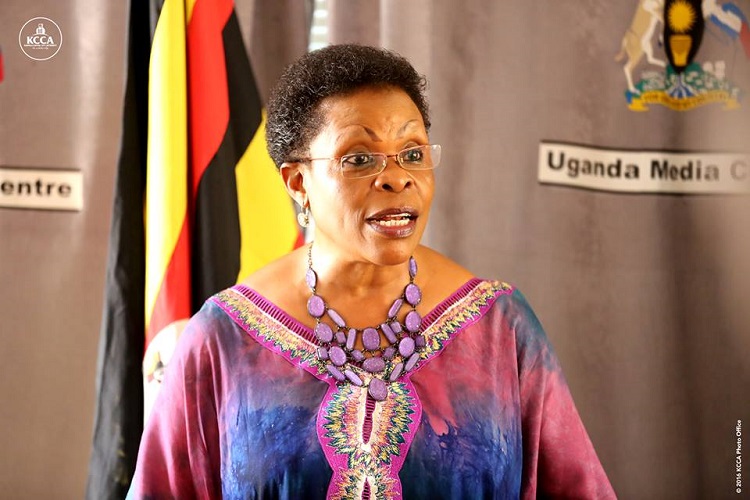 Lands minister Betty Kamya
By witnessradio.org Team
Kampala – Uganda – the government of Uganda has ordered a total halt of evicting communities from contested land during the ongoing COVID-19 lockdown. The government on April, 14th, extended the lockdown until May, 5th on grounds that the country is not yet safe. Uganda has recorded 55 coronavirus cases with no death.
Lands minister Betty Kamya, in a press statement, on the 16th April 2020, said the government was informed of impending illegal land evictions of communities off their land. This follows a group of Kiryandongo affected community members to petition government accusing several multinational companies including Agilis Partners/Joseph Initiatives; Kiryandongo Sugar Company and Great Seasons over what they called illegal and violent evictions being aided by Kiryandongi Police and Soldiers attached to 4th, Division of Uganda People's Defense Force.
According to witnessradio.org statistics, since COVID-19 lockdown was announced two weeks ago, Kiryandongo district alone has registered more than six community land rights defenders had been severely beaten, arbitrary arrested, detained and jailed among others for defending affected communities.
Kamya noted that apart from Kiryandongo district which has mostly suffered illegal evictions, the government has also received reports of evictions from districts of Kassanda, Mubende, Mityana, Wakiso, Nakasongola, Maybe, Abim, Napak, Kotido, Mukono, Kayunga, Kaberamaido, Bunyangabu, Kyankwanzi and Male among others.
"No tenant by occupancy should be evicted from the land they are in possession of during the current COVID-19 lockdown period," said Kamya.
She further suspended collection of annual nominal ground rent by landlords or the representatives during the COVID-19 lockdown period and emphasized that any land-sharing engagements between tenants by occupancy and landlords are prohibited until after the lifting of the COVID-19 lockdown period.
"Any forceful engagements and / or impending evictions should be reported to the police and other law enforcement agencies as soon as