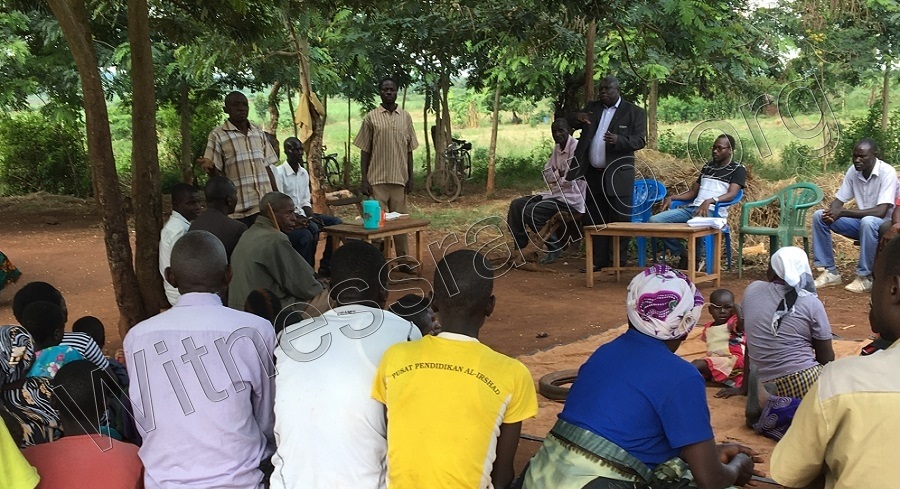 By witnessradio.org Team
Masindi – Uganda – lawyers representing more than 35,000 people that are being dispossessed by three multinational companies to give way for agribusinesses, have filed certificates of emergency at Masindi High court demanding that court should use its powers to stop unlawful, forceful and violent evictions. The multinational companies namely; Agilis Ranch 20 and 21 limited/Joseph Initiative/Asili Farm; Great Season SMC limited; Kiryandongo Sugar Limited are forcefully evicting bonafide and Internally Displaced People (IDPs), victims of a 20 year-old Lord's Resistances Army (LRA) civil war in Northern Uganda without a court action.
The action follows multinationals to take advantage of the lockdown to intensify their use of violence to dispose the community despite government directives that halted land evictions during the COVID-19 lockdown.
witnessradio.org has documented pieces of evidence showing that from the announcement of the lockdown; multinational companies with aid of Kiryandongo District Police headed by one Bakaleke Joseph, Uganda People's Defense Forces (UPDF) and other private security have orchestrated violence ranging from filling water sources for communities with soil, kidnap, torture, intimidation, illegal arrest and detention to property destruction among others causing a humanitarian crisis.
Apio Sarah, a mother of 9 children accuses Kiryandongo Sugar laborers for attempting to defile her two girls whom she had sent to fetch water. She said, the incident happened on May, 30th, 2020 at 3PM.
She said, Kiryandongo Sugar limited workers on that day ring-fenced a community borehole at Ndoyo village which had been serving over 150 families and blocked community members from accessing the water source. "My daughters came back home crying that and when they were asked what had happened, they shared details of attempted defilement by laborers. "We have since opened a case at Bweyale police" said Apio
In all certificates filed, Kiiza & Mugisha Attorneys stressed that there is an urgent need to dispose of the Miscellaneous Causes filed in Masindi High court including No. 007 of 2020, to secure several human rights and freedoms that are under attack.
"Multinational companies have taken advantage of the COVID-19 Lock Down to continue with the impugned violations rendering many homeless, hopeless and starving" read the certificate in part.