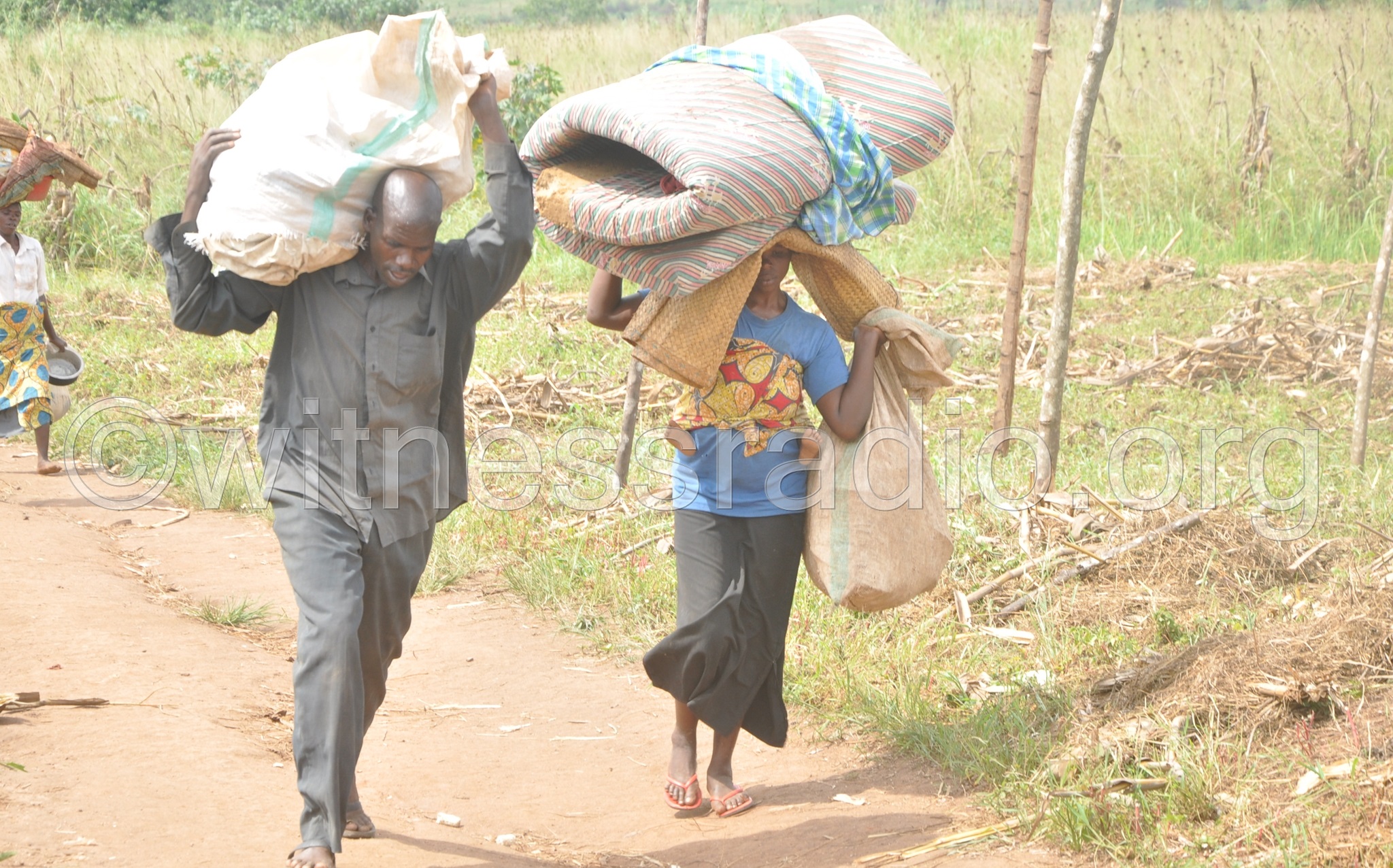 By witnessradio.org Team
Kampala – Uganda – the Ugandan government has admitted that it failed to protect citizens from being illegally evicted from their land by individual investors and companies since Uganda went into a COVID-19 total lockdown, according to lands minister, Betty Kamya.
On March, 18th, 2020, President Yoweri Museveni declared a lockdown in order to control and prevent the spread of Coronavirus also known as COVID-19.
Subsequently, in April 2020, the government through Lands ministry issued directives halting land evictions, however, Kamya confirms that land evictions are still alive and well. The lockdown has partially been lifted.
According to witnessradio.org reports, since the announcement of lockdown directives, investors in different parts of the country, Kiryandongo, in particular, overlooked the directives and intensified the use of violence to grab more land from poor communities with an unmistakably high level of impunity. The evictions are being aided by police, Resident District Commissioners (RDCs) and private security firms.  A Resident District Commissioner is the representative of the president at the district level.
The same observation was confirmed by Minister Kamya saying, tycoons that are evicting people, are being assisted by the law enforcement agencies including the Police and the RDCs.
"We stopped land transactions because Courts were also not operating normally and it was difficult for complaints and defendants to access Court," she said, adding that land evictions persisted in a statement issued on July, 17th, 2010.
Kamya said she was launching a campaign to ensure that citizens are sensitized about their land rights. She said this will help them fight for their rights.
Kamya warned errant officials from Uganda Police Force and RDCs from backing land grabbers who were mercilessly evicting people.
Kamya said she was going to put the matter before Cabinet with a view of punishing the Police and RDCs who fail to protect the vulnerable groups of people living on land.
"We have the Police and RDCs in all the areas where evictions are taking place," she said, adding that in most cases they protect the land grabbers and not the vulnerable people. "We are going to discuss this matter in Cabinet and punish them."
She said she was going to engage in an aggressive media campaign to ensure that people know their rights. This, according to Kamya is expected to help the citizens to defend themselves against arbitrary land evictions.