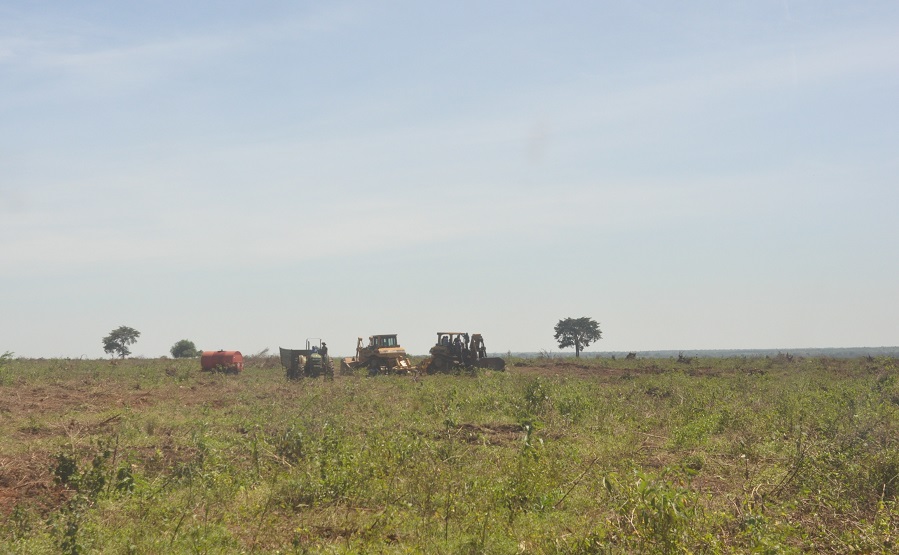 Some of the bulldozers used to destroy people's gardens in Kiryandongo
By witnessradio.org Team
Kiryandongo – Uganda – Despite the existence of government's order stopping land eviction during the COVID-19 lockdown, three multinational companies with backing from state police, army and private security firms have intensified the use of violence to grab more land from poor communities with an unmistakably high level of impunity.
On 16th April 2020, the government of Uganda issued a notice to individuals and companies to halt land evictions of communities off their land. This followed a group of Kiryandongo District communities affected by actual or threatened forced evictions petitioning government, accusing multinational companies including Agilis Partners/Joseph Initiatives/Asili Farms; Kiryandongo Sugar Company and Great Seasons over what they called illegal and violent evictions being aided by Kiryandongi Police and Soldiers attached to 4th, Division of Uganda People's Defense Force.
Companies have used the 35 days COVID-19 lock-down ending on May, 5th, 2020, with a possibility of extension with or without modification, to forcefully dispossess more than two dozens of smallholder farmers. They have been demolished houses belonging to affected communities and hundreds of acres of maize, sweet potatoes, cassava grown and owned by poor communities. Under the protection of state police, army and private security companies, the companies' workers have used tractors to plow and demolish communities' gardens without compensation. The communities have always depended on subsistence farming to feed families and meet basic needs.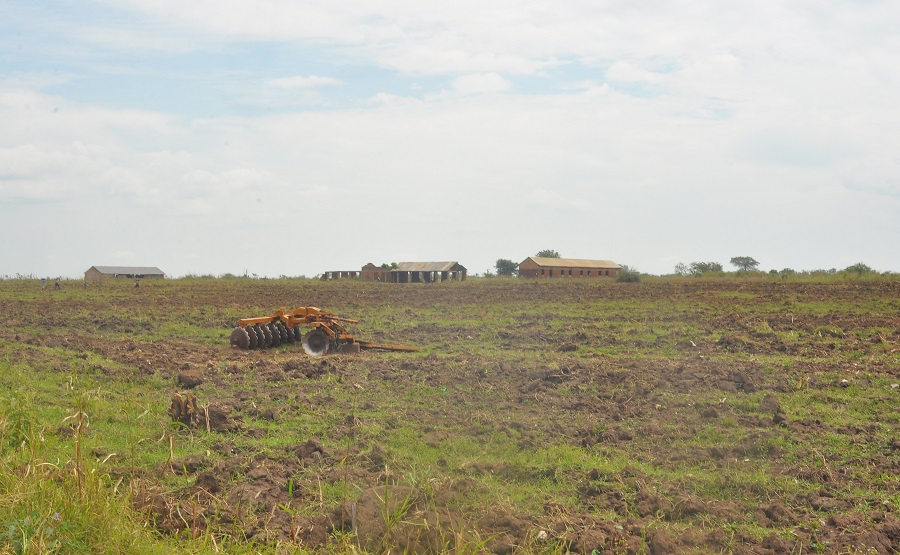 Multinational companies including Agilis Partners/Asili Farms are dispossessing the poor communities in Kiryandongo to grow the same cash crops, like maize, as those of  the displaced communities. They then convert the initially self sustaining and food secure poor communities into their laborers after depriving them of their means of livelihood and grabbing their most important asset: land. Agilis Partners/Asili Farms has benefited from financial assistance from Department for International Development (DFID), The United States Agency for International Development (USAID), Dutch Impact Investor DOB Equity and Dutch Trust Fund through Common Fund for Commodities. It is this money that they are using to disposes, displace and impoverish rural communities in Kiryandongo after compromising state machinery.
According to witnessradio.org independent research, individual community members whose properties have been destroyed, have at the same time been blocked by Kiryandongo district police leadership headed by Assistant Superintendent of Police (ASP) Joseph Bakaleke from opening up criminal cases against companies and their agents. While police blocks communities from reporting the criminal cases of torture, malicious damage to property, assault, threatening violence and other crimes, they happily arrest and detain residents on tramped charges by the said companies.
Some of the affected families include the family of Isingoma David, 85, lost 2 acres of sweet potato, a house, six acres of mixed fruit trees (mangos, oranges, avocados, guavas, jack fruit e.t.c; Baruma Sipiriano, which lost 3 houses and a toilet, 4 acres of growing maize, 2 acres of sweet potato, 38 stems of avocado trees; Majid Olaro lost 1.5 acres of cassava, 2 acres of growing maize, 1.5 acres of sweet potato; Munyansi Martin lost 11 acres of growing maize and Karegeya Wilson's family, which lost 6 acres of banana plantation, 3 acres of growing maize, 4 acres of avocado trees and 13 mango trees were uprooted using a tractor among others.
According to Agarubanda Emmanuel, another victim whose pigsty was broken into by agents of companies and made off with 29 pigs and more killed at his property, said these attacks are carried out late in the night.