UNFSS loses significance as critical issues affecting smallholder farmers are not mentioned – Criticized by Rights groups and experts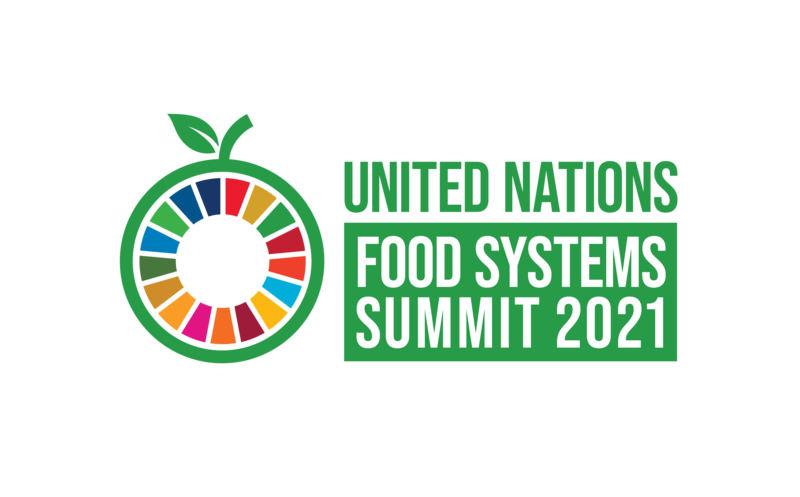 By Witnessradio.org Team,
Touted and offered as a bridge to one of the 17 sustainable development goals by 2030 – a world free of hunger, the summit had nothing to offer to the small-holder farmers. It was a rubber-stump of the ongoing corporate assault on food sovereignty and security. They miserably offered hotdogs to vegetarians.
Despite prior warnings from smallholder farmers and those who understand their ecosystem and also speak for them that the summit was a fool's gold, the organizers of the summit feigned ignorance and dismissed their views out of hand. They [orgainsers] were not moved by the inclusive ideals of food sovereignty and security. Instead, chose to sacrifice these ideals on the altar of primitive accumulation of wealth that they believe will only thrive after the corporate-funded food jihadists and crusaders have disintegrated and wiped out small-holder farming.
But for those that have thoughtfully followed the pre and post-summit forward-looking criticism labeled against the ongoing crony capitalistic food jihad and crusade – funded by Hunger and Food Insecurity bandit and warlord – the World Economic Forum – will not treat it as sour gripping, but will unreservedly agree with smallholder farmers and those that honestly speak for them.
The food-jihadists and crusaders at this indoctrinating summit spoke in similes and metaphors that subtly declared war on smallholder farmers. Except for a formal declaration of a food jihad and crusades against food security and sovereignty, the food-jihadists and crusaders kicked the smallholder farmers in the teeth.
On 23 September, the United Nations held its first-ever food systems summit in New York but critics say it did not address the real challenges faced by the indigenous people who contribute 70% of the world's food through sustainable agriculture, a reason why groups representing small-scale farmers and Indigenous communities boycotted it.
Paradoxically, the organizers dangled "eradication of poverty's a bait at the unsuspecting poor countries that entirely thrive on smallholder farming to justify the cooperate capture of the summit. However, it didn't address pertinent issues of monopoly by a handful of transnational companies, land grab, food sovereignty, and security,
The questions raised by key stakeholders like Elizabeth Mpofu Small-scale organic peasant farmer from Zimbabwe and Edgardo Garcia Peasant leader from the Nicaragua Land Workers' Association have not been addressed. Their opinions raised reservations shared by smallholder farmers and those that speak for them.
"A handful of transnational companies dominate the current global food and commodity trade. For instance, just two firms – Dow Dupont and Monsanto-        Bayer Crop Science – hold a 53 percent market share in the seed industry. Merely three firms own 70 percent of the global agrochemical industry that manufactures and sells chemicals and pesticides used on crops. This corporate concentration is also evident in the livestock breeding sector, animal pharmaceutical industry, farming machinery, commodity trade, and so forth."
In his address at the food systems summit, the United Nations Secretary-General Antonio Guterres said it was a solutions summit aimed at making transformative effects of food systems and a driver for the achievement of the SDGs by 2030.
However, groups who participated in the Global People's Summit (GPS) on Food Systems, a parallel summit, are among the groups that boycotted the summit said the recently concluded UN Food Systems Summit (UN FSS) is just paving way for control of big corporations over global food systems and misleading the people through corporate-led false solutions to hunger and climate change.
The GPS on Food Systems, a Global South-led counter-summit to the United Nations Food Systems Summit (UNFSS) co-organized by 22 regional and international organizations, which include; People's Coalition on Food Sovereignty (PCFS), PAN Asia Pacific (PANAP), Asian Peasant Coalition (APC), Arab Group for the Protection of Nature (APN), Arab People for Food Sovereignty (ANFS), Eastern and Southern Africa Small-scale Farmers Forum (ESAFF), Indigenous Peoples' Movement for Self-Determination and Liberation (IPMSDL), Coalition of Agricultural Workers International (CAWI) among others.
These groups are not the first ones to boycott the UNFSS, in July, 36 civil society organizations (CSOs) in Uganda and across Africa under the Alliance for Food Sovereignty in Africa (AFSA) had ruled out their participation in the United Nations Food Systems Summit (UNFSS) scheduled for September 2021 in New York, USA accusing the UNFSS of excluding the critical views of indigenous farmers in defining suitable food systems.
The UNFSS aimed at strengthening corporate control over food and agriculture through advancing neoliberal policies and false solutions for instance food fortification, genetic modification, industrial meat production systems, monoculture food production to climate change, hunger, and malnutrition which organizations and experts say are corporate-driven approaches that marginalize, criminalize and co-opt indigenous knowledge as well as eroding biodiversity.
The groups added that the summit which branded its self as the 'People's Summit and the 'Solutions Summit,' did not listen to the voices of marginalized rural peoples, nor forwarded real solutions to the food, biodiversity, and climate crises.
"The UN FSS has been under fire by civil society and people's organizations for its blatant subservience to corporate interests. A true and legitimate People's Summit should put the hungry and marginalized — landless farmers, agricultural workers, indigenous peoples, fisherfolk, rural women, youth, rural people living in occupied areas, and sanctioned peoples — at the helm of agenda-setting in the radical transformation of our food systems," Razan Zuayter, global co-chairperson of the People's Coalition on Food Sovereignty (PCFS), a member in the Global People's Summit.
Michael Fakhri, the UN special rapporteur on the right to food said the summit has offered nothing to people to feed themselves and their families.
In an interview with the Guardian, Fakhir said the summit has unfortunately left many people feeling disappointed, including other UN human rights experts who participated in its preparation a situation that forced thousands to organize their own people's summit and counter-mobilization over the past few days.
He added that even at the peak of the pandemic, the greatest threat to food security and nutrition was not because the food was unavailable, many people were not eating or not eating well because they lost their livelihood or home, could not afford to buy good food a situation brought by the corporate giants whose operations cause mayhem to local communities.
According to the Food and Agriculture Organization of the United Nations (FAO), in 2020, between 720 and 811 million people faced hunger. And the recent trends of large land acquisition for commercial farming have further alienated the majority of smallholder farmers and exacerbated the hunger crisis.
In Uganda, like any other country, land rights are one of the pressing issues worth talking about. Whereas large-scale agricultural operations are increasing at a high speed, but local communities are not benefiting from them.
Often due to the desire to secure huge chunks of land for their operations, residents or landowners end up being evicted (violently) without any resettlement or compensation or paying them peanuts. This in turn breeds violence.
The land grabs that started in the mid-2000s have not ended. Almost land being occupied by companies' plantations, owners of the land were evicted or the companies have intentions of evicting or grabbing the owners' land. According to our research, we extracted only sugar cane plantation companies, amongst other companies working in Uganda on how they obtained land they are working on.
Families where Hoima Sugar Company is operating up to now live in refugee camps. Over 4000 locals were evicted by the company to pave way for its sugar cane farm.
Its sister company, Kiryandongo Sugar Company limited which operates in Kiryandongo and Masindi districts, did the same to residents. It is one of the multinationals that have forcefully and violently evicted people in the area. Estimates by a local defender of the evicted people move to over 36,000.
In 2013, Kakiira Sugar Works Limited, a subsidiary of Madhvani Group with help of a local land dealer Mr. Moses Karangwa evicted over 17,000 people in Kayunga district with funds from the World Bank, the African Development Bank, and Uganda Development Bank among others.
Atiak sugar factory owned by a Somali entrepreneur Amina Hersi Moghe encroached on over 1000 acres of 50 households in Amuru district.
Since 2016, Abid Alam's Kassanda sugar Company which is funded by the Indian Government evicted over 6000 people in the Kassanda district.
The others also mentioned in land wrangles and grabbing include, Mayuge Sugar Company, Kinyara Sugar Company, GM Sugar Company, Sango Bay sugar Company, Sugar and Allied industries limited, among other companies.
The indigenous communities feel the land rights and other important issues were left out and thus the UNFFS lost its meaning. Millions of farmers are evicted and pushed into hunger by the operations of these large companies. Sadly the produces are just imported which leaves many citizens destitute and hungry with nothing to feed their families and no land to cultivate.
The abducted community land rights defender is found and released on a police bond.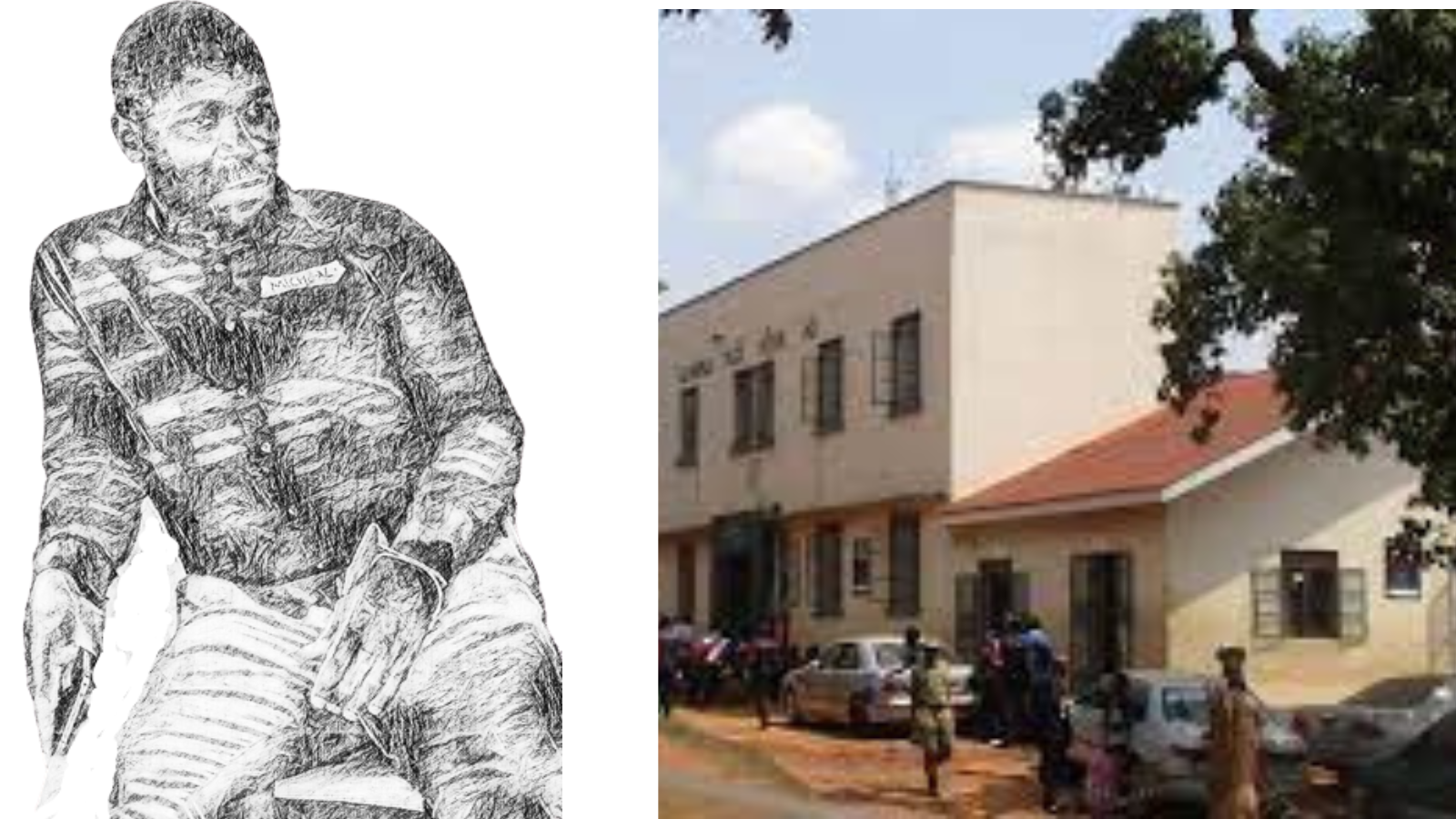 By Witness Radio Team.
A Kawaala Zone II community land rights defender who was waylaid and arrested by eight (8) armed policemen has been found at Old Kampala regional police headquarters and released without a charge.
On 31st/10/2022, armed Policemen arrested Kabugo Michael who was due to set off for a community meeting between the residents, Witness Radio – Uganda, and the Accountability Counsel intended to discuss issues surrounding their land interests targeted by the infrastructural project.
Kabugo is a community land rights defender in Kawaala Zone II Rubaga division, Kampala district. He is one of the community land rights defenders facing reprisals for defending the community's land targeted by Kampala Capital City Authority (KCCA) for a drainage channel construction and expansion project funded by the World Bank.
After a long day search for the abducted community defender, Witness Radio lawyers found him held at the Old Kampala regional police headquarters.
Mrs. Adongo Sarah, one of the victim's lawyers said the police reviewed an old file where the victim was accused of 'fraud' and re-interviewed him.
"He was able to make an additional statement, and his police bond and that of his other colleagues accused alongside with on the old file was extended to Friday 4th November this year." She added.
She further said Michael's arrest was arbitrary, adding that even the Officer in Charge of the case at Old Kampala Regional Criminal Investigations Department could not give reasons.
The victim's lawyers believe these increased actions of arrests, kidnaps, and detentions of Kawaala community land rights defenders are reprisals for their work of opposing
Breaking: A Kawaala community land rights defender kidnapped and taken to unknown destinations, others on the run.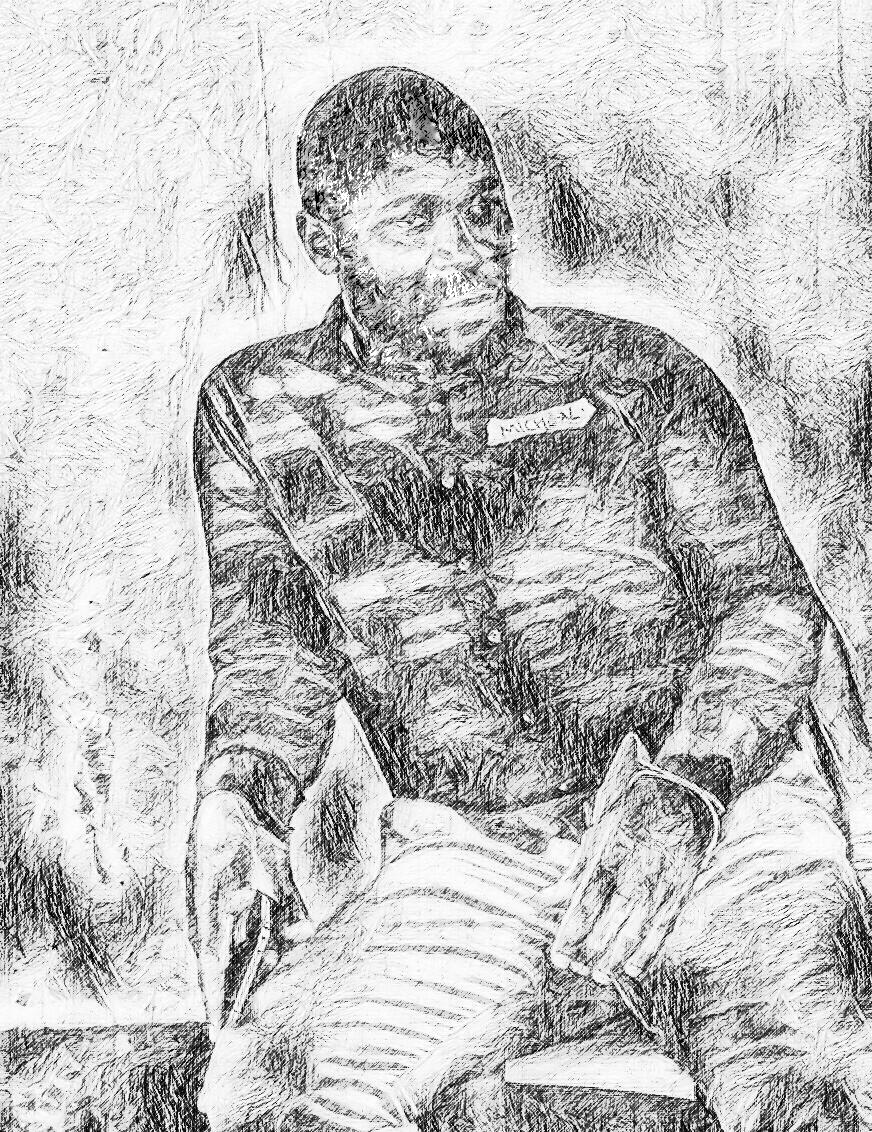 Armed Policemen have this morning waylaid and arrested a community land rights defender in Kawaala zone II Rubaga division, Kampala district, Witness Radio-Uganda has learned.
Mr. Kabugo Micheal is a renowned community land rights defender who advocates for fair compensation of the community land on an ongoing project of Lubigi drainage channel expansion funded by the World Bank and implemented by the Kampala Capital City Authority (KCCA).
According to eyewitnesses, the defender was at Mr. Kasozi's home (one of the community defenders) before setting off for a community meeting between the residents, Witness Radio – Uganda, and Accountability Counsel. The meeting was to discuss issues surrounding their land interests targeted by the infrastructural project.
"As he was sitting on a Boda (motorcycle taxi driven in Uganda and other East African States), police rounded him up before his arrest. We saw him being manhandled. They (police) forced him onto one of the police bodas before he was taken to unknown destinations." Said an eyewitness.
Another eyewitness further explained that he was arbitrarily arrested by eight (8) armed policemen on a police patrol
Mr. Kasozi Paul Ssengendo who also witnessed the arbitrary arrest of Michael said police are targeting them with arrests because of their work to resist forced eviction by Kampala Capital City Authority.
"I am currently on the run. I was a target of police but I managed to escape." The defender told Witness Radio.
In June this year, Mr kabugo and 5 others were arrested and falsely charged with forgery, a charge they said is retaliation for their work in fighting for their land rights.
Breaking: Court dismisses a criminal case against a community land rights defender for want of prosecution.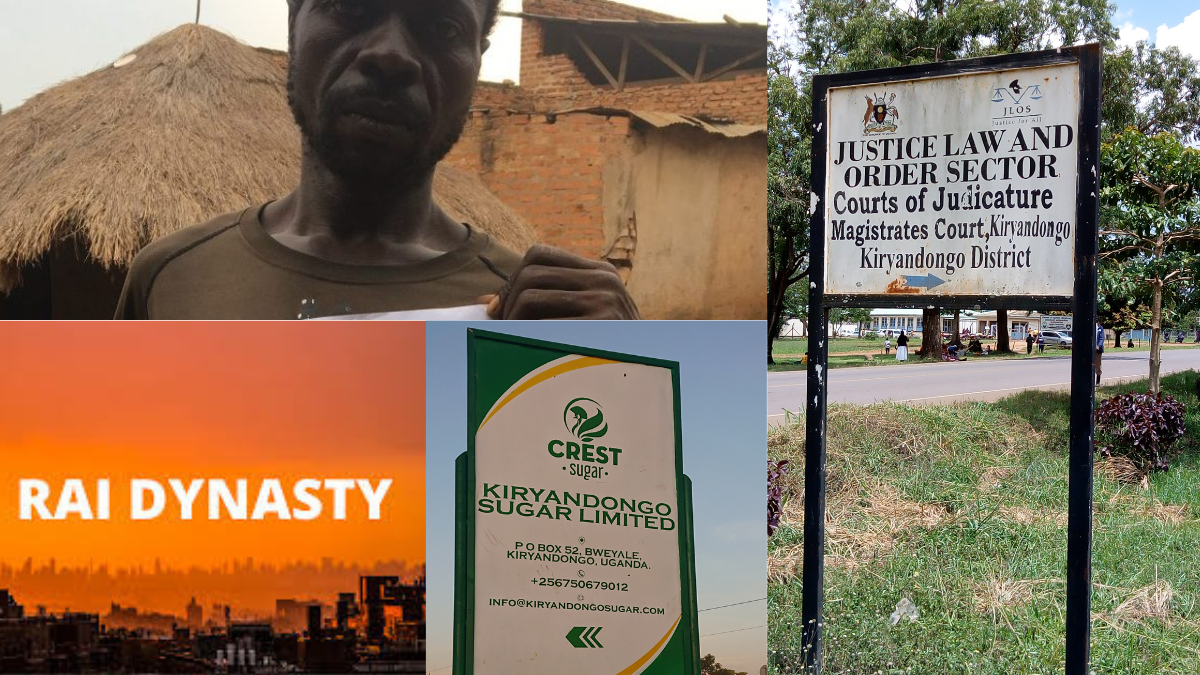 By Witness Radio Team.
Kiryandongo. A criminal trespass case against a community land rights defender has been dismissed over the prosecution's failure to adduce evidence before the Chief Magistrate Court that pinned the community defender on the alleged charges.
On 27th October 2021, Kiryandongo Chief Magistrate Court charged Otyaluk David with criminal trespass and remanded him to Masindi prison. He was later granted court bail and since then, he has been traveling 48 kilometers to and from court every fortnight.
Before he was presented before a court, Otyaluk was kidnapped and illegally detained in Kiryandongo Central Police Station (CPS) cells for five (5) days for trespassing on a piece of land he (Otyaluk) had lived and cultivated since he was born.
In the afternoon of 21st October, two (2) armed men cladding Uganda People Defense Forces (UPDF) uniform and police personnel raided Otyaluk's home and got him kidnapped to an unknown destination. UPDF soldiers guard Kiryandongo Sugar Limited plantations.
"On the day of his kidnap, Otyaluk was found praying in his house. In a blink of an eye, the defender was rounded up and bundled onto a vehicle owned by Kiryandongo Sugar Limited, forcefully evicting us off our land. We later learned that he was taken into evictor's facilities where he was kept for some time before being transferred to Kiryandongo CPS" A family member remembers.
A family member further added that before the kidnap, Otyaluk's family had lost about 12 acres of land to Kiryandongo Sugar Limited.
"Company workers under the protection of soldiers brought a tractor and plowed acres of semi-mature maize, beans, sorghum, and sim-sim. We were only left with a small piece of land where our house sits and we are currently trapped in the middle of a sugarcane plantation" a family member added.
Since the trial period was announced, the prosecution failed to bring witnesses to pin Otyaluk for trespassing on his land. It was only on the 19th of July, 2022 during a court session, one Adamuru Peter, allegedly to be a company manager turned up as a company representative but not as a witness.
In her ruling last week, a magistrate at Kiryandongo Magistrate court discontinued the trial of Otyaluk and dismissed the case.
Otyaluk is one of the luckiest among hundreds of community land and environmental rights defenders currently under persecution to have his case dismissed. It's an order of the day for the community land and environmental rights defenders to be kidnapped, arbitrarily arrested, and tortured on orders of investors for their work of mobilizing the communities to desist land grabs.
Kiryandongo Sugar Limited is among multinationals forcefully evicting over 35000 local and indigenous people off their land to give way to large-scale agribusinesses.
Kiryandongo Sugar Limited is one of the many companies owned by the Rai Group of Mauritius. The dynasty owns several other companies in DR Congo, Kenya and Malawi, and Uganda. A dynasty owns companies such as West Kenya Sugar (which owns Kabras Sugar), Timsales Limited, Menengai Oil Refineries, Rai Ply, and Webuye Panpaper.
In Uganda, the Rai Group of Mauritius owns Nile Ply limited, Kinyara Sugar Limited, and Masindi Sugar Limited among others. One of its directors is a shareholder of a British Virgin Islands company, listed in the Panama Papers database recently.
The same company has fraudulently gotten a license to replace part of Bungoma natural forest with a sugarcane plantation.
"Court has shown today that the company is maliciously arresting us to keep us in jails. To weaken our hearts, wasting our time and resources. They intentionally do this because we refused to surrender the land we have lived on for years. It is shaming that the government has failed to protect the rights of the poor people." The defender noticed.