OPINION: Land rights for small producers: a critical solution to the world's food systems
Farmers work in a rice field in Dala township, near Yangon.
What it will take to build a food system that is not only healthy and sustainable for the planet, but also recognises the critical role of smallholder producers in feeding our world?
Our food systems are in urgent need of transformation, as humanity faces one of our biggest challenges yet; feeding a future population of 10 billion people with safe and nutritious food while keeping a healthy planet. Our food system has the power to tip the scales and transform the future of our planet and humankind.
This year, the United Nations Food System Summit, called by Secretary-General António Guterres is looking to propose innovations and solutions that will transform our food systems and change our current course; in 2020, as many as 811 million men, women and children went without enough to eat, according to the recent UN State of Food Security and Nutrition report.
One of the biggest questions is what it will take to build a food system that is not only healthy and sustainable for the planet, but also recognises the critical role of smallholder producers in feeding our world. The good news is, they already hold the key to tipping the scale for true transformation.
Smallholder producers, including Indigenous Peoples and local communities are responsible for producing 60-80% of the food worldwide. Most often, in a way that is healthier for people, more sustainable for our planet and based on centuries of traditional knowledge that ensures food production needs are met and available resources are used in the most optimal way. These are the women, men and communities who must be the centre of the healthy, sustainable and inclusive food systems of the future. Better supporting their role in food systems also allows a move away from models of intensive large-scale production predicated on cheap food, but at great cost to local societies and ecosystems.
So what is the most pressing challenge that smallholders across the world are facing?
It is impossible to speak about building and supporting sustainable food systems without talking about the land and territories on which the food is grown, and more importantly, who is in control of that land. While farmers and communities may have lost the ability to determine what is grown on their land through market and strong consumer preferences,  a step in the right direction towards building confidence, transparency and trust among stakeholders on what is grown and how it is grown can be the turning point for families, communities and countries' development.
Farmers have demonstrated time and again that given the rights to the land they farm, they are good custodians of our production ecosystems. Indigenous Peoples, who occupy over a quarter of the world's land, help to preserve global biodiversity by using their traditional knowledge and food systems. But today, they are also challenged by climate change and all forms of degradation, including lack of alternative livelihoods that leads to over-exploitation of the very resources they treasure the most.
It is also about respecting the rights of women. Women make up more than 60% of the agricultural labour force, yet despite being the majority food producers, less than 15% of landholders are women, with men controlling the family's income generation and resource allocation. But it does not have to be the case. For example, female farmers in Rwanda co-own family land with their husbands. We need policies that advance land rights and gender equity.
New research by the International Land Coalition shows that land inequality directly threatens the livelihoods of an estimated 2.5 billion people involved in smallholder farming, as well the world's poorest 1.4 billion people, most of whom depend largely on agriculture for their livelihoods. Access to agricultural land has become highly unequal – with the largest 1% of farms operating more than 70% of the world's farmland. Giving an equal chance to smallholder farmers to play their full role in feeding our world means ensuring they have access to sufficient land – which may require redistributing land from large landholders. In some cases, land inequality is not only worse than we thought but is on the rise as smallholder producers are being squeezed off their land, their human rights violated, and their production systems undermined.
The UN Food Systems Summit is an opportunity to find solutions we can work towards together.
Original source: Thomson Reuters Foundation
'Make natural forests untouchable'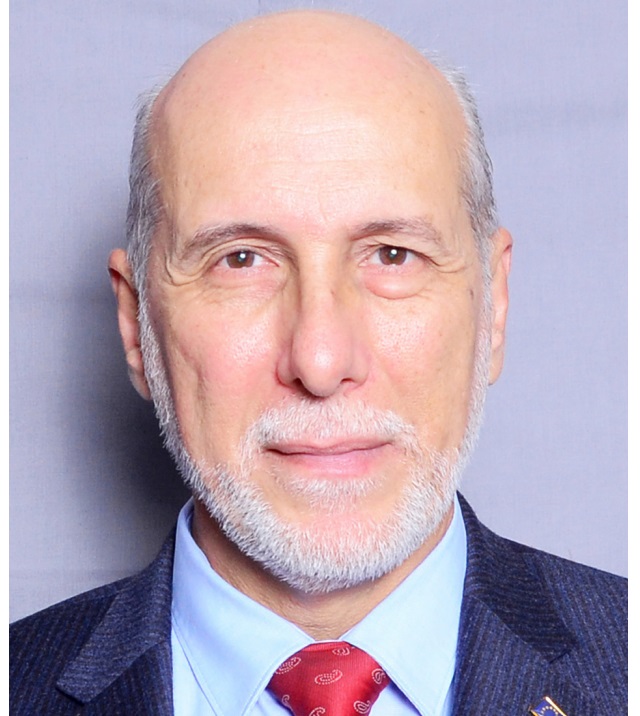 Last November, Attilio Pacifici, the head of the EU Delegation in Uganda led seven other ambassadors from France, Belgium, Germany, Italy, Sweden, Denmark and Austria on a mission to western and northern Uganda to have firsthand experience of the level of pressure Uganda's natural resource assets such as Bugoma forest (Hoima District) and Zoka forest (Adjumani District) are currently facing. In an email interview, Pacifici told The Independent's Ronald Musoke why the mission was important.
What were your impressions when you visited some of these forests during your expedition?  
This visit was a joint mission to the west and north of Uganda where we had the chance to visit iconic forests like Bugoma and Zoka but also national parks like Murchison Falls. During this mission, we were honoured with the participation of high-level government officials and we had the opportunity to jointly exchange with very committed civil society actors on the ground.
The visit demonstrated the risks faced by some of the last protected forests in Uganda and the need to step up efforts to protect them and preserve the ecosystem services they provide. Our main message was and remains that development can and needs to go hand in hand with environmental conservation.
Conservation has a strong economic value, which needs to be promoted, and we are here to support this agenda. That is why in all our engagement, we have stressed the importance of striking the right balance between environmental protection and economic development.
I know you are aware from what you saw that deforestation is happening at an alarming rate across the country, even when the country has robust laws governing forests. What, in your opinion, will it take to control this problem?
Tackling the challenge of deforestation will require a holistic approach and high level of commitment from governments, development partners, private sector, civil society organisations, the media, ordinary citizens; all of us.  I am sure you know that already Uganda's forest cover has plummeted from 24% of its area in 1990 to about 12.5% today.
This is a big challenge that requires collective action. It is also important that government should provide strong, consistent and broad support to the forest management authorities and the law enforcement agencies. For one, we have to make the natural forests untouchable in every sense of the word.
We have to make the traditional sources of biomass energy very expensive while ensuring that alternative sources of clean energy are made available and cheaper to meet the most basic household needs. Once degraded, the cost of restoring a natural forest is colossal. It is not as easy as planting a couple of trees because as you know in Uganda the natural forests have historically had vast and varied species unlike in Europe where the species are limited.
At a regional level, a formal mechanism should be established, to regulate cross-border trade and movement of forest products in the region. The problem of unregulated trans-boundary forest management and trade has resulted into forest products illegally acquired from one country being a legal import in the receiving country. This makes it difficult to regulate trade in forest products.
The EU has been supporting a project called the SPGS as one of the possible mechanisms to grow back and also conserve Uganda's forests. Looking at the rate of deforestation that has been inflicted on the country's forests over the last 16 years (since 2004 when this scheme began) vis a vis the trees that have been planted, how would you rate the success of this project?
The Sawlog Production Grant Scheme (SPGS) has been implemented in Uganda over the last 16 years supporting the establishment of over 80,000 hectares of quality commercial plantations and woodlots across the country. In terms of contribution to the forest cover vis-avis deforestation, SPGS contribution remains limited.
However, the main objective of the SPGS project is to promote quality wood products and ensure that plantations are managed to provide saw logs for timber, building and utility poles, and fuel wood. Providing alternative sources of wood from fast growing tree plantations is a way of reducing pressure on natural forests on both private land and Central Forest Reserves (CFR) but it is not an end in itself.
Our support has been fundamental in creating a critical mass of plantations that provide valuable raw materials for industries and generate rural jobs. The plantations have been established in deforested areas complying with international sustainability practices. SPGS is now a model which is being replicated in many other countries such as Rwanda and the DR Congo.
Today, most of the industrial wood used in Uganda is sourced from plantations – and this has played a leading role in reducing the pressure from natural forests. But this is not enough. Protection of natural forests cannot be substituted with establishing commercial plantations of a few tree species, as is currently the case. We have to make sure that the natural forests—what is left of them—is untouchable.
What is your opinion in regards to some conservation experts who think monocropped forests are a defective idea of forest restoration?
My personal view is that this is an inevitable evil. However, monocultures as such need not be a problem – provided that they are not large contiguous areas and are part of carefully designed sustainable landscapes that include areas for conservation of biodiversity. Even at large-scale, the plantations can be fine when they are established in a mosaic manner with ecological corridors improving the conservation function.
****
Original Source: THE INDEPENDENT
West Nile Press Association (WENPA)