Why UN Food systems summit is irrelevant to Uganda's smallholder farmers: A case of capitalism pushing the poor away from family land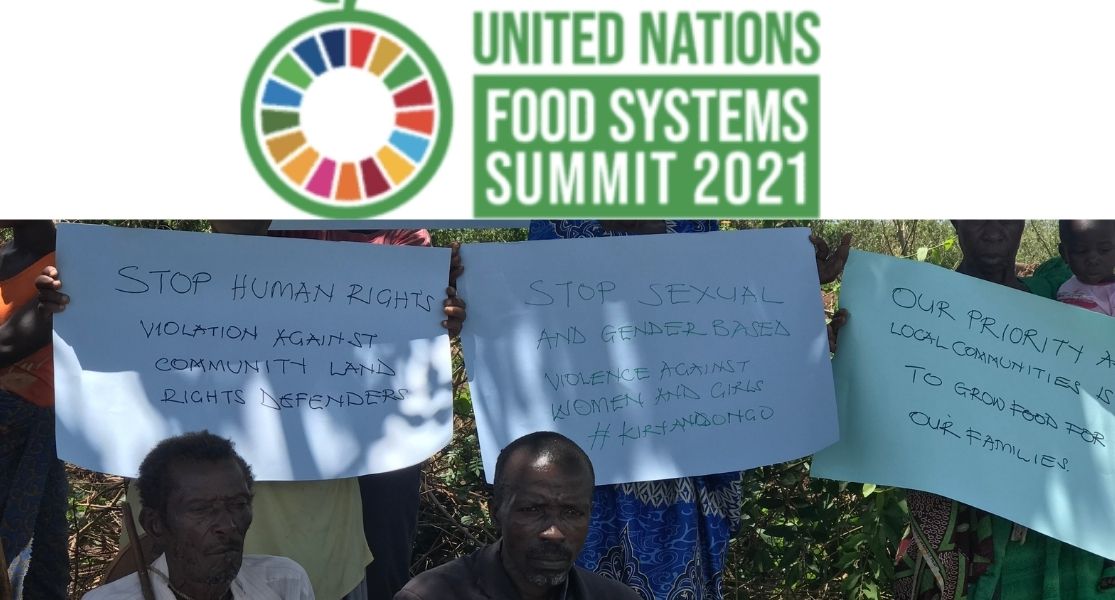 Some of the community members affected by land grabbing in Kiryandongo District
By witnessradio.org team.
As the United Nations, is striving to end hunger, achieve food security through sustainable agriculture what they termed as one of the 17 sustainable development goals by 2030, Uganda still grapples with mass forced evictions being aided by International development financiers being hosted and protected by big nations.
In Uganda, the 'development financing' has exacerbated poverty, hunger among the local populations, threatened food security, and forced inhabitants to migrate to urbanized cities or working as laborers on large plantation farms established formerly on their land as the only means of looking for survival.
Ever since the mandate to set up the Food Systems Summit was taken over from the Food and Agriculture Organisation (FAO) by the UN secretary-general's office in close partnership with the World Economic Forum, a private sector organization fronting corporate interests, the summit lost its relevance as far as smallholder farmers concept in Uganda is concerned.
The governance of the summit is under capture by "experts" known to be staunch defenders of industrial agriculture, and wealthy nations, which host many of the large multinational corporations and International Development Financiers, to drive their agenda.
In a bid to translate these aspirations into tangible results, the United Nations' three-day pre-summit in Rome, which ended on the 28th day of July 2021…. in a lead up to the UN Food Systems Summit in September in New York City, US, made no mention of peasant agroecology, or indigenous ecological knowledge and it's feared by smallholder farmers to be fronting corporates' interests.
In a survey conducted by Witness Radio-Uganda on development projects (agribusiness, afforestation, carbon offset projects, mining, and infrastructure development) being financed by members of the World Economic Forum for the last ten years, both COVID-19 lock-downs inclusive, estimate that 1, 257,200 (one million two hundred, fifty-seven thousand and two hundred peasant families have been forcefully evicted or threatened with eviction from more than 5 million Ha.
Approximately 98.2% of the grabbed land or on the verge of being grabbed was agricultural land being used for subsistence farming by local peasants.
As we write this story, Nalumunye Betty, not real name, a small-holder farmer in Kawaala who grows yams to feed her family fears that an eviction facilitated by World-Bank financing of the expansion and construction of Lubigi Channel under the Kampala Institutional and Infrastructure Development Project (KIIDP-2) Project will take away her cheap and sustainable source of food.
She is not alone, there are many other smallholder farmers across the country including Kiryandongo district, 122 Km away from Kampala facing a related quandary. They are battling multi-national companies, including, Agilis Partners Ltd through its Asili Farms that received USD 1,200,000 from the Netherlands-based Common Fund for Commodities (CFC), a basket fund that gets part of its money from the European Union. Agilis Partners Limited is using the development finances to forcefully evict thousands of peasants off their land.
"Every eviction has a ripple effect and this country will have to pay dearly for it soon", Mrs. Joan Bulyelari, one of the legal officers with Witness Radio – Uganda, noted with great concern.
"It is a double-edged sword. It takes away a live hood and leaves communities hungry. It breeds domestic violence, breaks families, forces children out of school. Just look at what is happening in Kiryandongo. Employees of multi-national companies are raping mothers and defiling children to defeat their spirited efforts to reclaim their land from multi-nationals", she added.
By and large, agriculture plays a vital role in the Ugandan economy, and most of the persons evicted are smallholder farmers whose land is being targeted constitute 68% (sixty-eight percent) of all working Ugandans are employed by agriculture.
Small-holder farmers account for 89% (eighty-nine percent) of all land users in Uganda. They contribute up to 80% (eighty percent) of the annual total agricultural output, this includes food crops.
Conversely, this contribution seems to have been overlooked by key stakeholders' aggressive advocacy, and blind funding by international financial institutions of large-scale mechanized agriculture without prioritizing the land rights of smallholder farmers, which is an affront to food security that has been guaranteed by small-holder farmers through their 80% (eighty-percent) contribution to the annual total agriculture.
According to the Country Director, Witness Radio-Uganda, Mr. Wokulira Geoffrey Ssebaggala, "It is time we rethink, and jealously protect the smallholder farmers' contribution to food sovereignty, but that debate will only make sense if key stakeholders; governments, financial institutions, and international bodies take up the responsibility to finance community-led projects that cater for the protection  of land rights of smallholder farmers."
"They should not just throw money at large-scale agricultural and development projects, especially, if they will involve the forceful land acquisition. These development finances are aiding instability in Uganda and worsening food insecurity yet it should alleviate such issues. This is akin to throwing pearls to pigs. International financiers, among other solutions, should set independent supervisory and audit units to ensure that there is prior, adequate, fair, and prompt compensation before any evictions ", he advised.
In Rome, the priorities of the UN Food Systems were emphasized on paper as "hunger and nutrition, climate change and inclusion and equity but such can only be achieved if the summit remains an independent space for all to find lasting solutions to food security.
Earlier this month, one of Uganda's dailies, The Daily Monitor, reported that a total of 36 civil society organizations (CSOs) in Uganda and across Africa under the Alliance for Food Sovereignty in Africa (AFSA) had ruled out their participation in the United Nations Food Systems Summit (UNFSS) scheduled for September 2021 in New York, USA.
UNFSS is accused of excluding the critical views of indigenous farmers in defining suitable food systems, "We are deeply concerned that the current rushed, corporate-controlled, unaccountable, and opaque process for this summit will not lead to the transformation we envision of sustainable and healthy food systems.", its statement read in part.
Globally, the International Peasants Movement, while christening the UNFSS as a 'Scientific Group' also views it as a composition of "corporate-sponsored actors who legitimize corporate-owned knowledge and technology systems, and hold peasant agroecological practices in contempt."
Witness Radio Uganda will not take part in the Food Systems Summit, later in September 2021 in New York, instead joins other actors to reaffirm the need of the UN and other stakeholders to rethink approaches that have left smallholder farmers landless and threatening food security.
Court dismisses criminal case against the eight land rights defenders in Kiryandongo district for want of prosecution.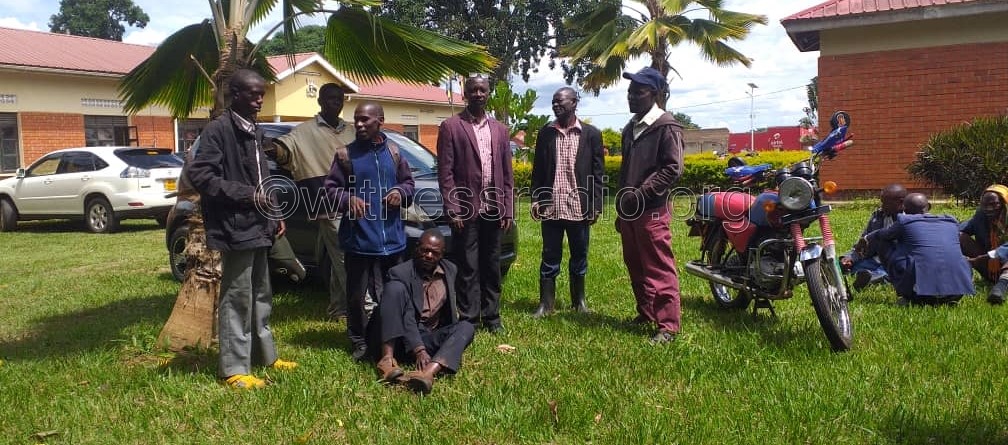 By Witness Radio team
The Magistrate court in Kiryandongo district has dismissed a threatening violence case against the eight community land rights defenders after close to 3 years of trial due to the failure of the prosecution side to adduce enough evidence.
This milestone comes after the prosecution's evidence failed to pin the defenders on the alleged charges. Before the dismissal of the case, after a month, the defenders had been trekking to Kiryandongo Magistrates Court as part of the Court bail bond requirements for the trial. 
The trial that began in 2020 has been marred with unnecessary adjustments and changes of hearing magistrates. Similarly, the prosecution needed to produce witnesses resulting in constant adjustments. 
In her ruling, on 31st of May 2023, the Magistrate pointed out that the prosecution did not produce enough evidence to warrant the accused persons to defense causing the discharge of the threatening violence case.
On the 17th of September 2020, the eight appeared before the magistrate and were all charged with threatening violence. Earlier on the 4th of September 2020, the prosecution had alleged that they threatened to harm a police officer and workers of Great Season SMC Limited while at Kisalanda.
Before the arrest of the defenders who included Mwawula, Ramu Ndahimana, Samuel Kusiima, Martin Munyansia, Martin Haweka, Amos Wafula, Eliot Talemwa, and George Rwakabisha, the group was first assaulted and beaten by Great Seasons SMC Limited workers and Kiryandongo police officers.
Their arrest also happened barely a few days after the release of the Kiryandongo report "Landgrabs at gunpoint", which accused security agencies and multinationals of using violence to grab communities' land without following the due process of acquisition.
The Great Season SMC Limited is among the multinationals highlighted in the report participating in land grabbing. The company is owned by a Sudanese businessman based in Dubai. 
Others include Agilis Partners Limited, owned by US businessmen and backed by several foreign development agencies and "social impact" investors, and Kiryandongo Sugar Limited owned by a Mauritius-based RAI family.
 The eight community land rights defenders have been abducted, tortured, persecuted, and their activities criminalized by multinational companies since 2017 when they started operating large-scale agricultural businesses on the communities' land.
"We have been exhausted with constant movements and the longevity of the journeys. It has been both time and financially-consuming for us to travel to court every two weeks in a month to be tried on charges that were framed against us. We thank God and our lawyers for winning this battle, and we are also looking forward to fighting the remaining battle of regaining our grabbed land."
In less than a year, this is the second case against human rights defenders to be dismissed by the Magistrates Court in Kiryandongo for lack of evidence. 
In August 2022, Kiryandongo Magistrates Court dropped a criminal trespass case against Mr. Otyaluk David, a Nyamuntende community land rights defender for want of prosecution. 
Mr. Otyaluk is one of the land rights defenders mobilizing their communities against a Kiryandongo Sugar Limited land grab.
This is yet another blow against multinational companies criminalizing the works of human rights defenders in the Kiryandongo district. They intentionally do this to weaken these poor people to surrender their land which the companies want to use for agribusiness. And as Witness Radio, we are ready to defend and protect both defenders and their communities." A Witness Radio – Uganda lawyer revealed. 
Close to 20 local farmers are in jail for fighting for their land not to be taken by the East Africa Crude Oil Pipeline (EACOP).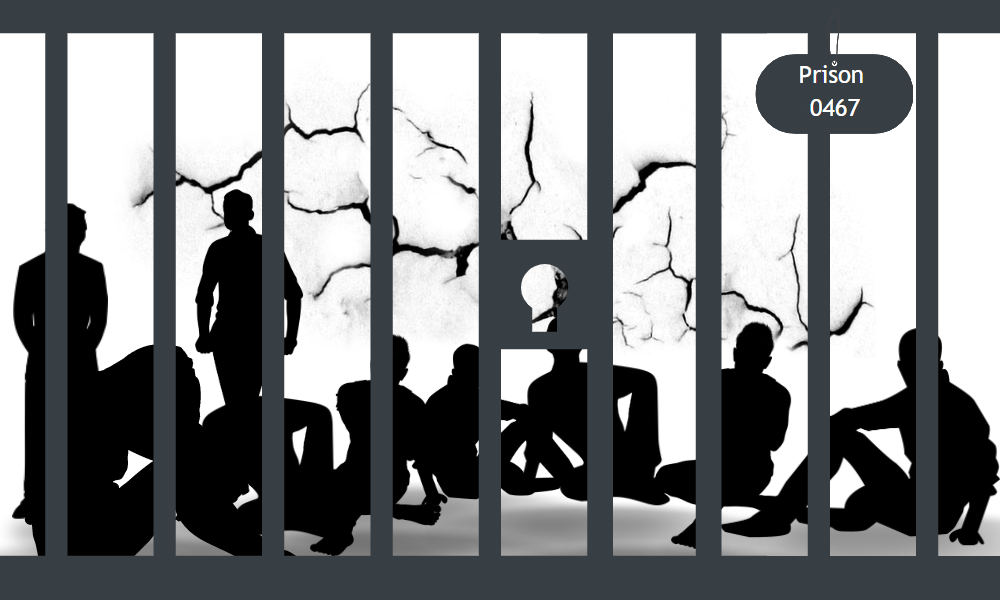 By Witness Radio Team.
For the last 50 years, local farmers in Waaki North, Kapapi Central, Waaki South, Runga, and Kiryatete villages in both Kapapi and Kiganja sub-counties in the Hoima district have been surviving on subsistence farming and rearing animals on their land as a source of livelihood for their families.
Until 2022, when their land was surveyed for the East Africa Crude Oil Pipeline (EACOP), this brought smiles to the faces of the local communities hoping that doors for opportunities associated with the project had emerged. Immediately, the registration of Project-Affected Persons (PAPs) started.
The East Africa Crude Oil Pipeline Project (EACOP) is a pipeline that will transport crude oil produced from Uganda's Lake Albert oilfields to the port of Tanga in Tanzania to world markets.  EACOP runs 1,443km from Kabaale, Hoima district in Uganda to the Chongoleani Peninsula near Tanga Port in Tanzania.
EACOP has been criticized from different sections all over the world and environmentalists expressed serious concerns as it endangers the fight against climate change and breaches the international Paris Agreement with an estimated production of 34 million tons of CO2, twice as much as Uganda and Tanzania's emissions.
But the story slowly altered from smiling to grief.  Along the way, those who had registered to be compensated for their land started getting threatened and intimidated. Others were arbitrarily arrested and detained on trumped-up charges by the area police. Later, this violence escalated after land grabbers brought in guards from Magnum, a private security company.
Future dreams got shuttered: On the 10th of February 2023, security forces including; Hoima district police, soldiers, and private guards, raided homes of close to 500 families sitting on 1294.99 Hectares in the wee hours, torched and destroyed houses, assaulted dozens of locals, looted animals and harvested grains from stores among others.
For the last three months, Witness Radio statistics show that close to 20 local farmers have been arbitrarily arrested and trumped up with charges of theft, threatening violence, and malicious damage among others.
Some victims that were produced before the court, charged, and currently in Hoima prison include; Mbombo Steven, Rubyogo David, Mulega Eria, Rangira Steven, Karongo Edward, Karongo Steven, and Kataza Sam, and others.
Criminalization of farming activities of local farmers and the work of community land and environmental defenders is common in Uganda. It is a tool used by economically powerful and politically connected individual investors/companies to put critical locals in jail and grab their land.
According to the 2022 report by Frontline Defenders, a global human rights group, criminalization is one of the biggest threats faced by defenders of land and the environment.
The report further revealed that the environmental, land, and indigenous peoples' rights sector was widely affected at (11%) of the total cases tracked. Additionally, the arrests and detentions did put at risk the lives of the outspoken community members.
Mr. Mbombo Steven, one of those currently in jail, was arrested on 24th February 2023, a day after the Ugandan minister for lands, hon. Nabakooba Judith had visited the area and directed the community to return to their land.
His family members revealed that Mbombo had been arrested and persecuted many times for fighting for his land rights. By the time of his arrest at 8 am local time on the 24th of February 2023, he had returned to occupy and use his land.
"He had gone back to check on his land shortly after the minister's orders but when the guards saw him, they arrested, and handcuffed him before being taken to Runga police. He was later transferred to Kitoba police," a family member who preferred anonymity due to fear of retaliation revealed.
The escalating arrests have forced many family heads to abandon their families and go into hiding. The violence has left many mothers with responsibilities to care for their children. One of the women whose husband is in jail narrated. She added that ever since the husband was arrested, she's been challenged with feeding children and looking for a house to sleep in.
"I have eight children to take care of. We have no food, and they don't go to school because we have lost everything. Imagine being in this situation with no land, shelter, or no food among others. How can I feed and educate them?" She revealed.  She added that they (her and 8 of her children) are currently living with their relatives.
Breaking: A defender is kidnapped from his home, sitting on land targeted for large-scale sugarcane growing.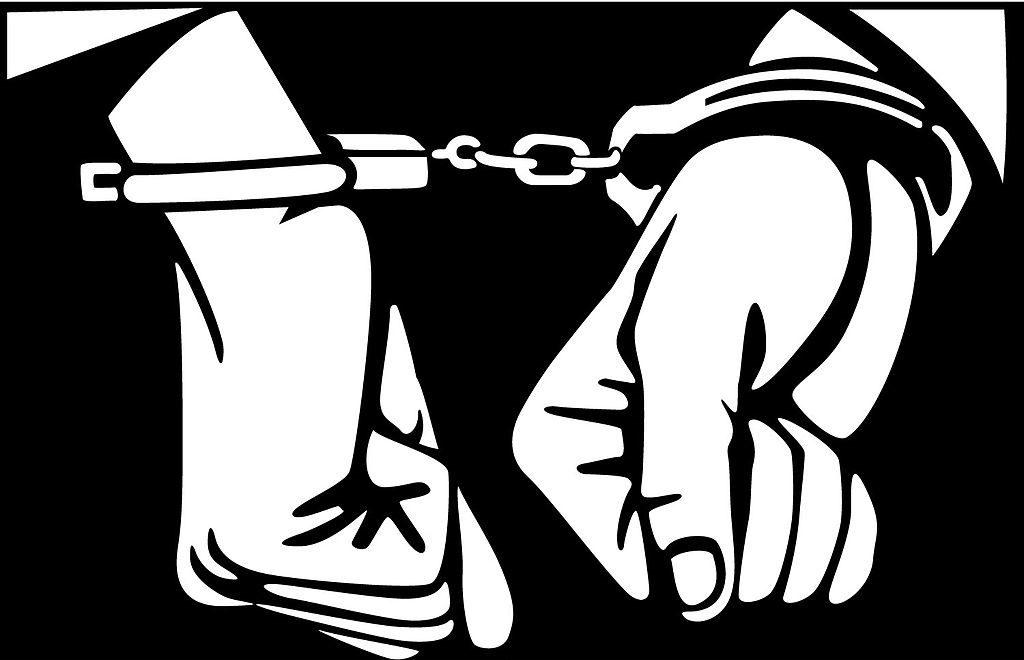 By Witness Radio team
A group of people with some believed to be attached to Kiryandongo district police have kidnapped Wandiba Moses, a Nyamuntende-based community land rights defender, and taken him to yet unknown places, his family members have confirmed to Witness Radio.
According to eyewitnesses, Wandiba was kidnapped from his home the previous weekend shortly after refusing a forced survey of his land. 
The defender's home is located on land targeted by Somdium Limited for large-scale sugarcane growing. The company was incorporated in Uganda in 2011 and brands itself as one of the biggest sugar exporters to the Democratic Republic of Congo and South Sudan among others. 
Wandiba is the third (3) community land rights defender to be targeted with kidnap for his involvement in rejecting the forceful acquisition of their land commonly referred to as Ranch 22 in less than two months. 
On the 7th of February 2023, Kiryandongo police under the command of the District Police Commander (DPC) invaded the Nyamuntende community and arrested twelve (12) members of the Ranch 22 community. These included two community land rights defenders Mulekwa David and Mulenga Jackson. Eight (8) were cattle farmers including Kanunu Innocent, Musabe Steven, Munyankole Enock, Lokong Gabriel, Ntambala Geoffrey, Kagenyi Steven, Mukombozi Frank, one Karim, and Kuzara Frank. At the same time, one minor Tumukunde Isaac was also arrested.
"We saw some people in police uniforms together with familiar faces of land brokers in Kiryandongo district. We identified one of them as Mbabazi Samuel. When they reached his home, they told him they wanted to value his land and properties. In his response, the defender vehemently refused and stopped everybody not to enter his land," said Caleb Mushija, the chairperson of the affected community, who witnessed the incident.
He further narrated that the defender's refusal led him to be grabbed by men from behind and handcuffed knot before being thrown onto a white double Cabin with registration number UG0203L.
According to the Witness Radio research team, the vehicle number plate described above belongs to the government of Uganda. 
The kidnap of the defender follows a meeting on Tuesday 21st of March 2023 meeting between affected residents in Ranch 22 in Nyamuntende, District leadership, and the District Security Committee, chaired by Mr. Dan Muganga, the Kiryandongo Resident District Commissioner (RDC). 
According to the residents, the RDC said in the meeting that the government had brought valuers to undertake land property assessment exercises. Still, he called on all stakeholders to have it peaceful.
When contacted about the kidnap of the defender in a forced valuation exercise RDC Muganga claimed that he was unaware of the incident. 
"I told the District Police Commander (DPC) himself that valuation exercise should not be forceful, people should consent first before any exercise. If that is the case, let me call him now." He said.
The District Police Commander, Muhangi Edson requested time to establish where the defender is being held.
"I am trying to call someone to find out. I will get back to you" the DPC added.