Small-scale farmers and Indigenous groups say big ag offers only false and self-interested solutions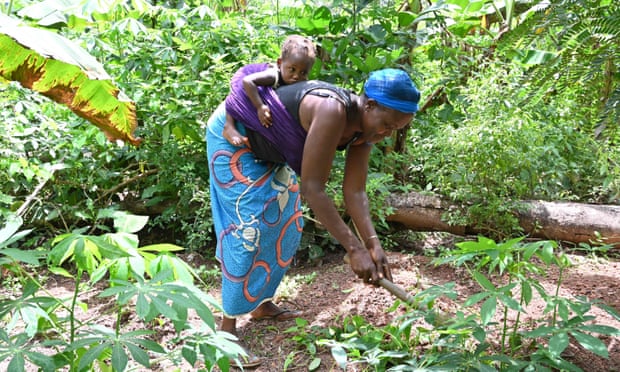 A member of a farming cooperative working in a field near Divo, Ivory Coast. Most of the world's food is still raised by small farmers
Hundreds of civil society groups, academics and social movements are boycotting the first UN global food summit amid growing anger that the agenda has been hijacked by an opaque web of corporate interests.
Called the people's summit by UN organisers, groups representing thousands of small-scale farmers and Indigenous communities, which produce 70% of the world's food through sustainable agriculture, are among those to withdraw from Thursday's event saying their knowledge and experience has been ignored.
The declaration, signed by about 600 groups and individuals, states: "[We] reject the ongoing corporate colonization of food systems and food governance under the facade of the United Nations Food Systems Summit … The struggle for sustainable, just and healthy food systems cannot be unhooked from the realities of the peoples whose rights, knowledge and livelihoods have gone unrecognized and disrespected."
Some have criticized the prominence of corporations, such as Nestlé, Tyson and Bayer, in the summit's efforts to identify food system solutions.
About 90 world leaders are expected to attend the summit in New York, with at least 130 countries making pledges on issues like free school meals, reducing food waste, healthy eating, biodata and carbon capture.
The summit, which has taken two years and millions of dollars to organise, was convened ostensibly to garner political commitment to help deliver the Sustainable Development Goals (SDGs) amid growing public criticism of the food industry's contribution to hunger, malnutrition and obesity, as well as environmental destruction, biodiversity loss and climate chaos.
It was billed as a landmark initiative in which the UN would act as the broker gathering views from a wide range of experts – academics, NGOs, philanthropic donors, farmers, community and Indigenous groups, corporations and business associations – to generate sustainable and equitable solutions.
Yet critics say the role and responsibility of transnational corporations – which dominate every part of the food system, from seeds and pesticides to slaughterhouses, breweries and supermarkets – has not been adequately addressed. Nor have human rights or the pandemic, despite the fact it led to a huge rise in global food insecurity and exposed severe vulnerabilities in the global supply chain.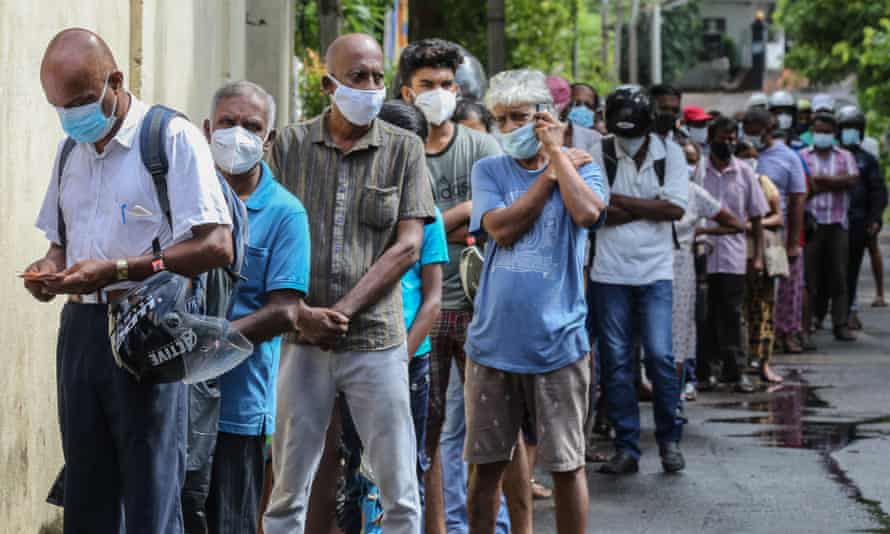 "The audacity of the UN to keep calling this a people's summit even as it continues to lose support is arrogant, [as is] pointing to my participation without listening to any of the substantive things I've said," said Michael Fakhri, the UN special rapporteur on the right to food and adviser to the summit.
Fakhri and those boycotting the summit say the UN has given the private sector a dominant role in almost every part of the summit, which will lead to transnational corporations and their allies in the non-profit and philanthropy sectors having greater scope to direct food policies, financing and governance.
As a result, they say solutions will be market-led, piecemeal, voluntary and heavily weighted towards increasing food production through capital investments, big data and proprietary technologies. Critics say that this approach will enable a handful of corporations and individuals to expand control over the global food system to the further detriment of the vast majority of people and the planet.
"The UN has provided a cover of legitimacy for corporations to capture the narrative and deflate public pressure – it has not been an honest broker," said Sofia Monsalve, secretary general of the Food First Information and Action Network (FIAN), a research and advocacy organization based in Germany.
"The refusal to discuss major issues like concentration in every part of the food system, corporate land grabs, taxation and accountability for human rights means the summit will fail," Monsalve added.
According to the special rapporteur Fakhri, it took months to persuade organizers to include human rights in discussions, and even then the right to food appears only in the margins. "We see the same corporate players who have caused irreparable damage to our health, climate and environment trying to create a new game, gain more influence and carve out new economic opportunities."
Agnes Kalibata, special envoy to the summit, vehemently rejected the criticisms. She told the Guardian that farmers, youth groups and academics have been represented in unprecedented numbers, and that those boycotting the event spoke for issues not people. "The summit is not about corporates [sic], it's about working together to transform the food system and deliver on the SDGs, which are built on human rights … every country has engaged, people were invited and listened to," she said. "If Michael Fakhri really disagreed, why did he stay?"
But a new analysis published on the eve of the summit suggests non-corporate participants have been sidelined in favour of big corporations represented by and allied with business associations, non-profits and philanthropy groups.
For instance, the summit is broken down into five areas known as action tracks. Those tasked with coming up with solutions to "boost nature positive production"(action track 3) include a single Indigenous group but 26 private sector corporations such as Nestlé, Tyson, Bayer and the International Fertilizer Association, according to the research commissioned by a global grassroots campaign opposing the corporate focus.
Yet about 80% of the planet's remaining biodiversity is located on the territories on Indigenous peoples, who have practised sustainable agriculture for millennia and who along with small-scale farmers are at the forefront in developing agroecology – sustainable modern farming practices that work with nature and communities rather than exploiting them.
Nettie Wiebe from La Via Campesina, a global peasant movement representing small farmers, rural workers and Indigenous farmers, said her organisation withdrew and started organising against the summit because it was "deeply undemocratic, unaccountable and dismissive of those without wealth and power".
"The big ag solutions being promoted undermine what the vast majority of the world's food producers are trying to do to protect the environment and cool down the climate so that there is hope for the future."
The analysis also found that influential business associations, thinktanks and philanthropies which represent, finance and promote corporate interests in sectors like agriculture, retail and finance, were given important leadership roles.
The World Economic Forum, a corporate-funded transnational organization of business, political, intellectual and civil society leaders (popularly known as Davos), has played a driving role in the summit while working to unlock $90tn in new investments and infrastructure. So has the World Business Council on Sustainable Development – an international CEO-led coalition promoting the idea that corporations and wealthy elites can solve climate change and environmental degradation caused by extractivism.
The Bill and Melinda Gates Foundation, a strong advocate of biotech-based solutions for food insecurity, is linked to several summit participants with corporate ties. It co-founded and helps fund the Alliance for a Green Revolution in Africa (Agra), which promotes the spread of industrialized agriculture in the continent. The president of Agra, which has close ties to the agrochemical industry, is the summit's special envoy, Kalibata.
"This corporate juggernaut must be stopped, or we risk deepening environmental injustice and human rights violations," said Kirtana Chandrasekaran, co-author of the report and food sovereignty programme coordinator at Friends of the Earth International. "Hiding behind their associations and business platforms, powerful corporate actors are directing policymaking, financing, narratives and science in the summit … agribusiness, fossil fuel and tech giants are promoting market-led false solutions that are designed to increase profits and tighten their stranglehold on food systems."
Kalibata denied that grassroots groups and poor countries have struggled to be heard and said the private sector was vital to solving the crises in the food system. "I want them to fix the problems they are causing – we need their help with solutions."
Original source: THEGUARDIAN.   
Close to 20 local farmers are in jail for fighting for their land not to be taken by the East Africa Crude Oil Pipeline (EACOP).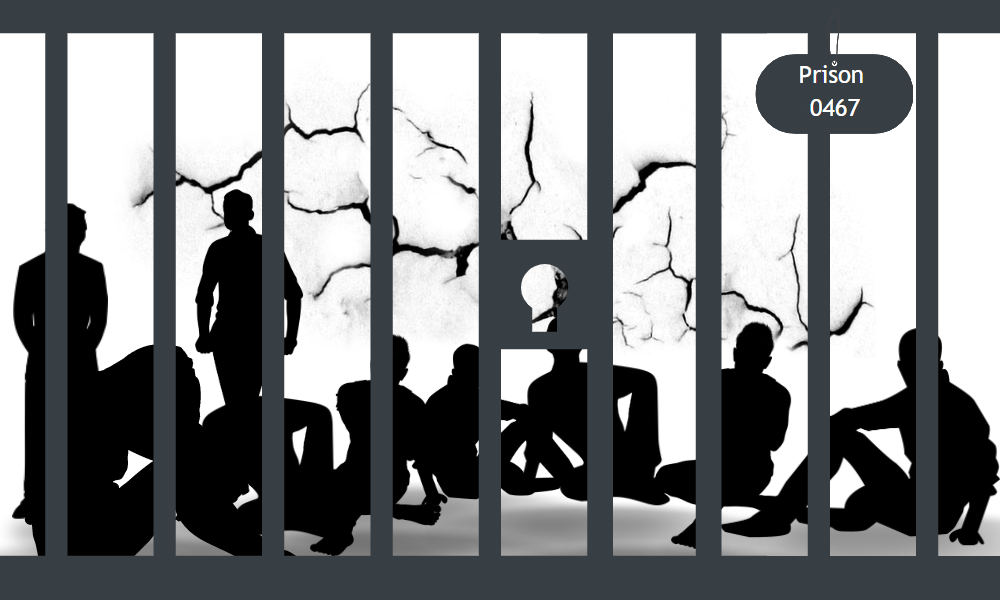 By Witness Radio Team.
For the last 50 years, local farmers in Waaki North, Kapapi Central, Waaki South, Runga, and Kiryatete villages in both Kapapi and Kiganja sub-counties in the Hoima district have been surviving on subsistence farming and rearing animals on their land as a source of livelihood for their families.
Until 2022, when their land was surveyed for the East Africa Crude Oil Pipeline (EACOP), this brought smiles to the faces of the local communities hoping that doors for opportunities associated with the project had emerged. Immediately, the registration of Project-Affected Persons (PAPs) started.
The East Africa Crude Oil Pipeline Project (EACOP) is a pipeline that will transport crude oil produced from Uganda's Lake Albert oilfields to the port of Tanga in Tanzania to world markets.  EACOP runs 1,443km from Kabaale, Hoima district in Uganda to the Chongoleani Peninsula near Tanga Port in Tanzania.
EACOP has been criticized from different sections all over the world and environmentalists expressed serious concerns as it endangers the fight against climate change and breaches the international Paris Agreement with an estimated production of 34 million tons of CO2, twice as much as Uganda and Tanzania's emissions.
But the story slowly altered from smiling to grief.  Along the way, those who had registered to be compensated for their land started getting threatened and intimidated. Others were arbitrarily arrested and detained on trumped-up charges by the area police. Later, this violence escalated after land grabbers brought in guards from Magnum, a private security company.
Future dreams got shuttered: On the 10th of February 2023, security forces including; Hoima district police, soldiers, and private guards, raided homes of close to 500 families sitting on 1294.99 Hectares in the wee hours, torched and destroyed houses, assaulted dozens of locals, looted animals and harvested grains from stores among others.
For the last three months, Witness Radio statistics show that close to 20 local farmers have been arbitrarily arrested and trumped up with charges of theft, threatening violence, and malicious damage among others.
Some victims that were produced before the court, charged, and currently in Hoima prison include; Mbombo Steven, Rubyogo David, Mulega Eria, Rangira Steven, Karongo Edward, Karongo Steven, and Kataza Sam, and others.
Criminalization of farming activities of local farmers and the work of community land and environmental defenders is common in Uganda. It is a tool used by economically powerful and politically connected individual investors/companies to put critical locals in jail and grab their land.
According to the 2022 report by Frontline Defenders, a global human rights group, criminalization is one of the biggest threats faced by defenders of land and the environment.
The report further revealed that the environmental, land, and indigenous peoples' rights sector was widely affected at (11%) of the total cases tracked. Additionally, the arrests and detentions did put at risk the lives of the outspoken community members.
Mr. Mbombo Steven, one of those currently in jail, was arrested on 24th February 2023, a day after the Ugandan minister for lands, hon. Nabakooba Judith had visited the area and directed the community to return to their land.
His family members revealed that Mbombo had been arrested and persecuted many times for fighting for his land rights. By the time of his arrest at 8 am local time on the 24th of February 2023, he had returned to occupy and use his land.
"He had gone back to check on his land shortly after the minister's orders but when the guards saw him, they arrested, and handcuffed him before being taken to Runga police. He was later transferred to Kitoba police," a family member who preferred anonymity due to fear of retaliation revealed.
The escalating arrests have forced many family heads to abandon their families and go into hiding. The violence has left many mothers with responsibilities to care for their children. One of the women whose husband is in jail narrated. She added that ever since the husband was arrested, she's been challenged with feeding children and looking for a house to sleep in.
"I have eight children to take care of. We have no food, and they don't go to school because we have lost everything. Imagine being in this situation with no land, shelter, or no food among others. How can I feed and educate them?" She revealed.  She added that they (her and 8 of her children) are currently living with their relatives.
Breaking: A defender is kidnapped from his home, sitting on land targeted for large-scale sugarcane growing.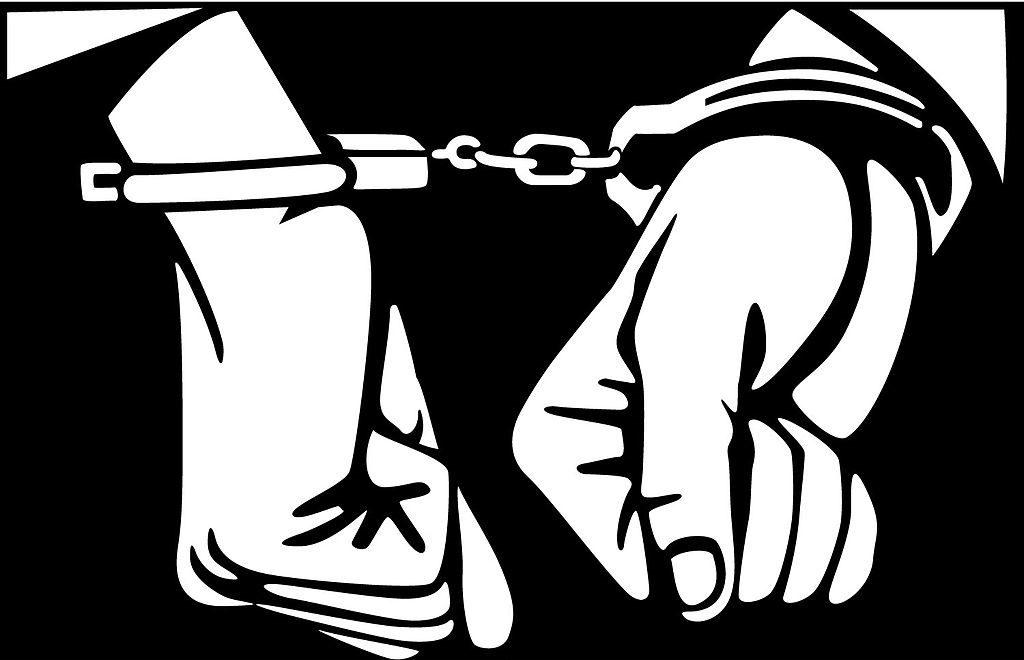 By Witness Radio team
A group of people with some believed to be attached to Kiryandongo district police have kidnapped Wandiba Moses, a Nyamuntende-based community land rights defender, and taken him to yet unknown places, his family members have confirmed to Witness Radio.
According to eyewitnesses, Wandiba was kidnapped from his home the previous weekend shortly after refusing a forced survey of his land. 
The defender's home is located on land targeted by Somdium Limited for large-scale sugarcane growing. The company was incorporated in Uganda in 2011 and brands itself as one of the biggest sugar exporters to the Democratic Republic of Congo and South Sudan among others. 
Wandiba is the third (3) community land rights defender to be targeted with kidnap for his involvement in rejecting the forceful acquisition of their land commonly referred to as Ranch 22 in less than two months. 
On the 7th of February 2023, Kiryandongo police under the command of the District Police Commander (DPC) invaded the Nyamuntende community and arrested twelve (12) members of the Ranch 22 community. These included two community land rights defenders Mulekwa David and Mulenga Jackson. Eight (8) were cattle farmers including Kanunu Innocent, Musabe Steven, Munyankole Enock, Lokong Gabriel, Ntambala Geoffrey, Kagenyi Steven, Mukombozi Frank, one Karim, and Kuzara Frank. At the same time, one minor Tumukunde Isaac was also arrested.
"We saw some people in police uniforms together with familiar faces of land brokers in Kiryandongo district. We identified one of them as Mbabazi Samuel. When they reached his home, they told him they wanted to value his land and properties. In his response, the defender vehemently refused and stopped everybody not to enter his land," said Caleb Mushija, the chairperson of the affected community, who witnessed the incident.
He further narrated that the defender's refusal led him to be grabbed by men from behind and handcuffed knot before being thrown onto a white double Cabin with registration number UG0203L.
According to the Witness Radio research team, the vehicle number plate described above belongs to the government of Uganda. 
The kidnap of the defender follows a meeting on Tuesday 21st of March 2023 meeting between affected residents in Ranch 22 in Nyamuntende, District leadership, and the District Security Committee, chaired by Mr. Dan Muganga, the Kiryandongo Resident District Commissioner (RDC). 
According to the residents, the RDC said in the meeting that the government had brought valuers to undertake land property assessment exercises. Still, he called on all stakeholders to have it peaceful.
When contacted about the kidnap of the defender in a forced valuation exercise RDC Muganga claimed that he was unaware of the incident. 
"I told the District Police Commander (DPC) himself that valuation exercise should not be forceful, people should consent first before any exercise. If that is the case, let me call him now." He said.
The District Police Commander, Muhangi Edson requested time to establish where the defender is being held.
"I am trying to call someone to find out. I will get back to you" the DPC added.
Breaking: Mwanga II Court grants bail to two defenders and a Project Affected Person (PAP).1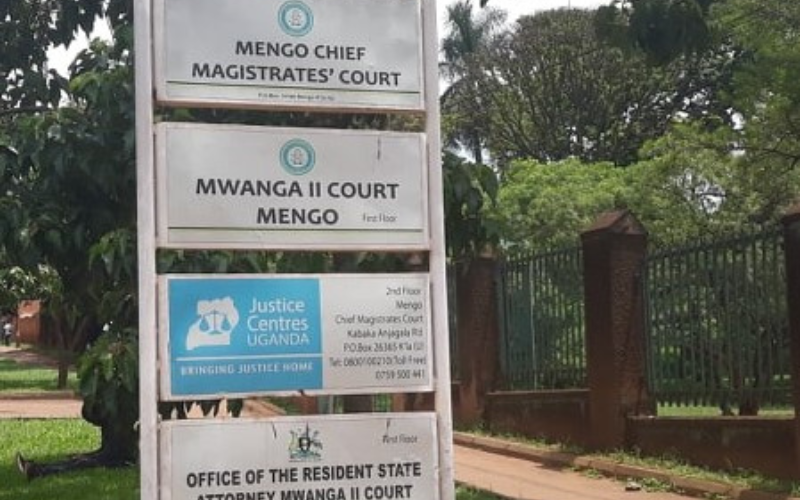 By Witness Radio team
A Magistrate court sitting at Mwanga II road in Kampala has granted a cash bail to two community land rights defenders and a project-affected person after spending 24 and 21 days on remand respectively.
Defenders; Kabugo Michael and Kasozi Paul Ssengendo and a project-affected person, Charles Sserugo, were charged with conspiracy and obtaining money by pretense before being sent to Luzira prison.
Before being charged and remanded to prison, Kabugo and Kasozi, on several occasions, had been in and out of Old Kampala Police on orders of the Deputy Resident City Commissioner (D/RCC) in charge of Lubaga Division in Kampala Kampala.  RCC is a title given to the president's representative at either district or division levels.
Both defenders have been mobilizing project affected community in Kawaala, Zone II, to resist forced evictions orchestrated by the Kampala Capital City Authority (KCCA) and demand justice for all project-affected persons. The project is implemented with funding from the World Bank.
KCCA acquired a loan of over USD 175 from the World Bank and the International Development Association (IDA) in 2015 for the second Kampala Institution and Infrastructure Development (KIIDP-2) project. Part of this money (USD 17.5 million, which is 63 billion Uganda shillings) is to construct the Lubigi Drainage Channel.
Before granting them bail, the court gave stringent conditions namely; each of the accused had to pay paid cash of two million Uganda Shillings (equivalent to 535.06 US Dollars); attend court whenever summoned; directed them not to leave the country; and keep off the prosecution's investigations.
Section 309 of the Penal Code Act Cap. 120 states that the charge of conspiracy takes three (3) years imprisonment on conviction while the maximum sentence of obtaining money by pretense, according to Section 305 of the Penal Code Act Cap. 120, is a punishment of five years imprisonment on conviction.
His Worship, Byaruhanga Adam, relied on the submissions filed by the defense lawyers, which included presenting substantial sureties. Their sureties were conditioned with 50 Million Uganda Shillings (equivalent to 13,376.50 US Dollars) non-cash.
The Court will resume on the 4th of April 2023 at 10: 00 am East African standard time.