Floods leave gardens bare in eastern region
Flooding of River Manafwa has destroyed many crops in Manafwa District, leaving farmers devastated.
Mr Bosco Natsambwa, a farmer in Manafwa District, left his home on Friday morning to go to his garden only to find his crops washed away after River Manafwa burst its banks.
"This has been my hope because the crops I had earlier planted in the first season were also washed away," Mr Natsambwa, a resident of Bunawuwenge Village in Wesswa Sub-county, said last week.
Mr Moses Wanda, another farmer, said the yields from his gardens have been declining over the years.
"We used to harvest enough but today, it is a different story. Although we plant much, we harvest little," he said.
Mr Sulayi Wakalanga, the district environment officer, attributed the low yields to extreme weather conditions which have made it difficult for farmers to harvest better yields.
"When it rains, the farmers experience extreme floods and when it does not, there are extended periods of drought. This is not favourable for crop production," Mr Wakalanga said.
He added that there is fear of famine due to climate change effects.
"This is because of low crop yields each passing year unless all catchment areas are preserved," he said.
Mr Samuel Mafabi, the speaker of Sironko District, appealed to government to address the economic, social and environmental effects of climate change.
"Unstable weather conditions have affected agricultural production and increased levels of food insecurity, this needs to be addressed," Mr Mafabi said.
He said intermittent water sources such as rivers Manafwa, Sironko and Komorototo in Butebo District experience water decline to their worst levels during dry spells.
"The water levels in these rivers reduce drastically and this is partly due to increasing human activities, including farming and settlement on river banks," Mr Mafabi said.
Mr Ibrahim Okurut, a resident of Akoboi Village in Butebo Sub-county, said River Komorototo used to harbour different fish species but they no longer exist.
"We used to get cat and lung fish from this river five years ago because then, it was still a river but now it has become a stream," Mr Okurut said.
Komorototo is a trans-border wetland that covers Butebo, Pallisa Kibuku, Bukedea, and Kumi, among other districts.
Mr Johnson Aluburu, the Komorototo parish chief, said if Komorototo is not protected and conserved, it will disappear within five years.
Mr Deo Kabaalu, senior wetlands officer for eastern region at the Ministry of Water and Environment, blamed the worsening climate change effects on environmental degradation.
"But as government, we are on track to restore rivers and wetlands to mitigate the effects of climate change," Mr Kabaalu said.
He said they have already started planting pillars to demarcate Komorototo wetland. Other wetlands to be restored include Mazuba-Mpologoma and Ivukula-Namakoke wetland in Namutumba District, Tirinyi –Mpologoma  and Kitantalo-Mpologoma wetland (Kibuku) , and Lumbuye wetland in Budomero (Kaliro).
The restoration project is funded by the Green Climate Fund (GCF) and United Nations Development Programme. In Tororo District, River Malaba always bursts its banks whenever  it rains, thus washing away crops and submerges houses.
The  district National Environmental Management Authority (Nema) officer, Ms Mary Evelyn Aol, said they have started planting trees on the river banks.
Ms Aol also said they have started sensitising a communities and opening boundaries for all wetlands.
However, Mr Micheal Nantulya , the Butebo District vice chairperson, advised government to create alternative sources of livelihood for the affected farmers.
"The locals are willing to vacate the wetlands but the government should provide alternative sources of livelihood because they have been depending on the swamps," he said.
Mr Joseph Malinga, a communication specialist in the Ministry of Water and Environment, said the affected locals will be given alternative sources of livelihood such as poultry, and fish farming, among others.
He said they have already trained about 96 trainers under the GCF project to help the wetland users to adapt to other sources of livelihood.
"The locals will also be trained on various income-generating activities to embark on within their communities,"  Mr Malinga said.
Wetland cover 
Uganda's wetland coverage has dropped from 17.5 per cent in the early 1990s to 8.5 per cent while forest coverage has dropped from 24 per cent to 12.4 per cent due to human activities, according to the Ministry of Water and Environment.
Original Source: Daily Monitor
Farmers in Napak want security forces deployed in gardens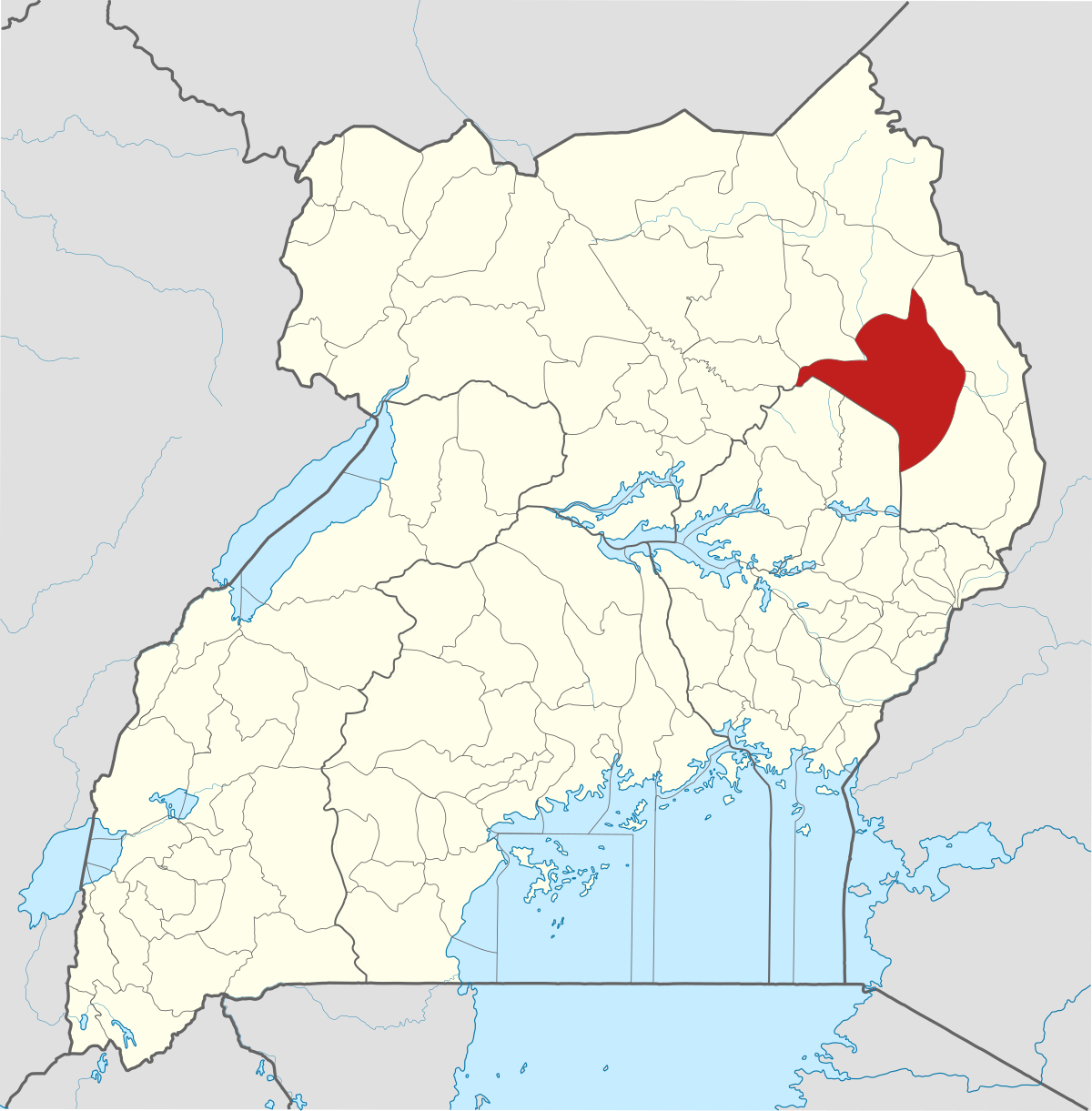 A section of farmers in Napak District is demanding for the deployment of security personnel in gardens to prevent attacks by suspected Karamojong warriors.
This follows a message that was sent to one of the phones belonging to the community member in Nabwal sub county threatening people to stop cultivation or else their cattle will be stolen. Suspected warriors have also been dropping leaflets in the villages warning farmers of possible attacks in case they risk going to cultivate in their gardens.
Robert Koryang, a resident of Lotome trading center, says that they are worried of going to their farm gardens which are far away from their home because of threats from the cattle raiders.
Koryang said the warriors are still hunting for cattle and they see the farming season as an opportunity to target farmers who use oxen for ploughing.
He observed that the persistent insecurity in the region frustrated their efforts to cultivate last year leading to a hunger crisis.
Judith Anyakun, another farmer recalls that early last year a suspected raider chased them out of their farms before making off with four oxen that were used for ploughing.
She suggested that the security forces should be deployed in their settlements nearer to the fields so that they are able to respond to any attack that may occur during farm activities.
John Paul Kodet, the LCV Chairperson for Napak, says that they are taking the threats seriously because the warriors have been issuing warnings to the communities before attacking.
Kodet said they have distributed seeds to the farmers but he is skeptical if communities shall be able to cultivate due to threats from suspected warriors.
He noted that some villages in the sub-counties of Lopei, Lokopo, and Lotome are very distant from the military installations and this puts them at high risk of being attacked.
Kodet appealed to the government to tighten security in the targeted areas such that people will be able to cultivate without fear.
Denis Okori, the Napak Resident District Commissioner said that the security forces already have the intelligence about the planned attacks and measures have been put in place to protect the communities.
Okori said they have designed strategic plans on how the deployment will be conducted and therefore farmers should not get worried because the government is trying everything possible to ensure there is peace.
He also confirmed receipt of the phone used for sending threats and it has been taken to the Internal Security Organization for tracking.
Okori urged the communities not to worry but instead clear the gardens for farming in order to fight hunger in the families as security does its part to protect them.
Last year, the residents of Napak district suspended the use of oxen for ploughing over fears of being attacked by suspected warriors. The cattle were only kept from the confined kraals and only released during the day for grazing, and returned in the evening when the army took responsibility for keeping them.
Original Source: URN via The Independent
Mbarara struggling to contain Rift Valley Fever, no livestock quarantine yet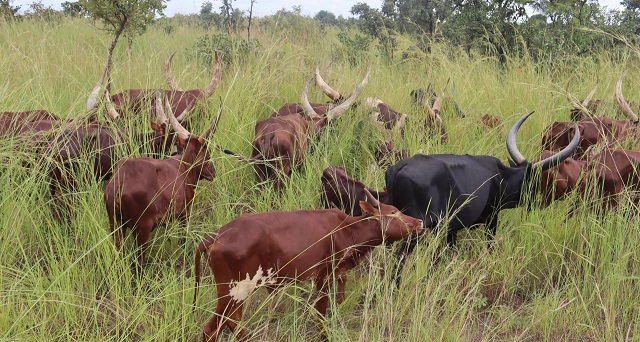 The government is reluctant at imposing the livestock quarantine on Mbarara despite registering five confirmed cases of death among humans resulting from Rift Valley Fever, the Resident District Commissioner, Emmy Turyabagyenyi Kateera has revealed.
According to Kateera , when they informed the Ministry of Agriculture, Animal Industry and Fisheries about the outbreak, they deployed a team on the ground to manage the situation. Mbarara District Veterinary Officer, Andrew Bakashaba, says that registered fifty cows infected by Rift Valley Fever in Rwanyamahembe Sub County on different farms.
He, however, says that they are currently managing the situation through sensitization. Bakashaba has warned residents against eating meat from animals that have died on their own, noting that Rift Valley Fever is only transmitted from animals to humans through infected meat.
He has also asked people to always watch out for meat that has a veterinary medical stamp as proof that it's been tested and found to be clean. Turyabagyenyi said that they have directed extension workers to hold engagement and sensitization meetings with farmers and livestock traders on how to do self-preservation on their farms and the movement of animals.
He said they asked the Ministry of Agriculture to hold on imposing a quarantine as they monitor the situation on the ground noting that if the situation goes out of hand they would be left without any choice but to announce the quarantine.
He says they have deployed veterinary doctors at all known slaughter slabs and asked them to double-check the meat before and after it is delivered to butchers.  Dr. Richard Atuhairwe, the in-charge of Bwizibwera Health Centre IV, says that the disease was detected among 30 people, and results from Uganda Virus Research Institute returned positive.  He says that five of the thirty have since died.
Rift Valley Fever is an acute viral hemorrhagic fever that is most commonly seen in domesticated animals such as cattle, sheep, and goats and can also cause illness in people. It is caused by the Rift Valley Virus. Meanwhile, a Quarantine has been imposed on Byembogo Village in Nyabisirira Town Council after a case of foot and mouth disease was confirmed on one farm.
Turyabagyenyi says a farm belonging to one Mr. Mungonya with over 1500 cattle had been stopped from sending out cattle and animal products like milk from the farm. He says that they have also temporarily closed the Kyeshema livestock market that is shared between Kiruhura and Mbarara districts noting that Kiruhura had last week closed its side.
He says they are now moving to vaccinate all animals in the village as they monitor the situation.
Original Source: URN via  The independent
Kamwenge closes livestock markets to halt spread of Foot and Mouth Disease from Kazo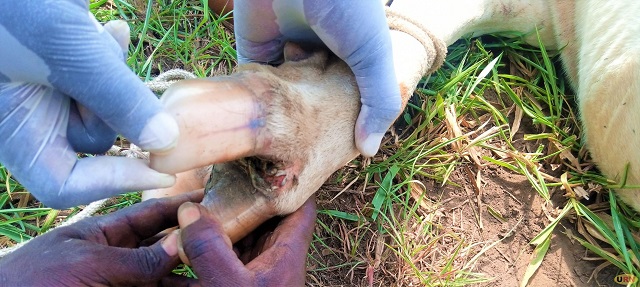 Kamwenge District Veterinary Department has ordered the temporary closure of all livestock markets in the district to curb the spread of Foot and Mouth Disease-FMD to the area.
The District Veterinary Officer, Dr. Paul Mbago told URN that the decision follows the outbreak of FMD in the neighboring Kazo district.
He explains that his office held a meeting with stakeholders and livestock farmers in the district and they came up with guidelines to stop the spread of the disease to the district.
According to Mbago, they have written to the Ministry of Agriculture, Animal Industry and Fisheries requesting 10,000 doses of the FMD vaccinate to vaccinate livestock in Bihanga and Nkoma sub-counties, which border Kazo district.
Last week, Kazo district confirmed the outbreak of the highly contagious livestock disease at a farm in Bwatama village in Buremba Town Council.
Original Source:URN via The Independent