Access to land, capital hampering youth's involvement in agri-business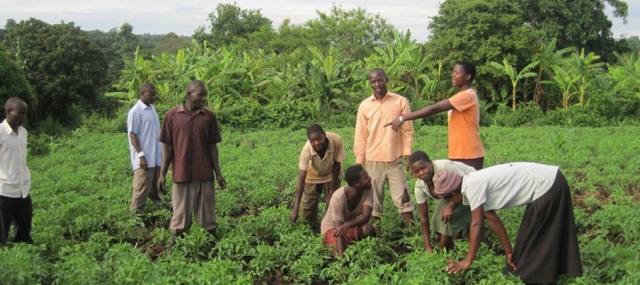 Stakeholder engagement with governments to support the youths should be a component of every programme
Young people in sub-Saharan Africa have keen interest in agriculture especially with the use of technology but are hampered with numerous challenges including limited access to land, skills set, sustainable financing and access to markets, a new report has revealed.
A new study carried out by Heifer International in 21 African countries titled 'The Future of Africa's Agriculture – An Assessment of the Role of Youth and Technology,' reveals that 10 out of 11 countries, with the exception of Tanzania agreed that the most important support required is funding.
However, more training and mentorship were seen as more important than funding in Ghana, Kenya, Tanzania and Zimbabwe.
The survey also reveals that whereas more youths in Uganda, Tanzania and Zimbabwe stressed the need for support in the area of access to markets, their counterparts in Senegal, Kenya, Nigeria and Ghana prioritized the need for support in agri-technologies. Access to land was the major concern for the youth in Rwanda, Zimbabwe and Zambia.
The organisations working in the sector suggested that the best way to engage youths in agriculture is through technological innovation (39%), government support for young farmers (32%) and inclusion of youths in agriculture policy formulation (21%).
"Most youths in Africa also do not have access to land for agriculture.  59% of youths surveyed do not have access or own land. Land ownership amongst young people is lowest in Ghana, Zambia, Senegal and Rwanda," the survey notes. "Youths in Malawi seem to have access to land, with only 14% having no access, the lowest among countries surveyed."
Technology adoption
Overall, technology adoption in Africa too remains low, with Ghana, Senegal and Zambia having the lowest agri-tech adoption rate.  Zimbabwe, Kenya and Nigeria have the highest technological adoption rates, according to the survey that featured 30,000 youths, stakeholders in innovations and small holder farmers.
William Matovu, a director at Heifer International-Uganda said the paradox of Africa's economic development is that the continent's urban and rural populations who produce most of the food is mostly comprised of smallholder farmers practicing subsistence farming while living in extreme poverty.
"This scenario scares away the continent's youth from careers in agriculture, yet ordinarily Africa's youth should be replacing the aging farming population but this generational shift is not happening fast and well enough to secure Africa's food security goals," he said.
He reckoned that Africa's youths disapproving attitude towards agriculture is mainly a result of lack of funding which is the biggest barrier towards their interest in the sector.
Africa's agricultural sector accounts for nearly 30% of the GDP of sub-Saharan Africa and employs 54% of the work force, but it is still underdeveloped.
Mondo Kyateeka, the Commissioner for Youth and Child Affairs at the Ministry of Gender, Labour and Social Development said unfortunately, young people are selling off the only available land to migrate to cities or go abroad for low-skills jobs
He said there are also feelings that older people are not willing to relinquish the land they can no longer use, to the younger persons to use it.
He, however, said the government is seeking ways of curbing the sale of agricultural land, saying the position is that agricultural land should remain for that purpose.
Key recommendations
As a result, the survey recommends a review of existing programmes that targets smallholder farmers and that youths must be conducted to determine if the current strategies support the African farmer with the use of technology.
"Innovation must be viewed within the context of the current realities,' the survey notes. Beyond a smart App, the survey says providing linkages to local and regional markets will go a long way in improving the financial bottom-line of every farmer. The survey says digital literacy must also be a key consideration.
The survey says while smallholder farmers in rural areas do not have access to smart phones or Internet access, a basic phone is a good starting point in introducing the use of technology, through weekly SMS on prevailing market prices and best input bargains.
Furthermore, youths with a keen interest in agri-tech must work collaboratively with smallholder farmers to get a better understanding of their challenges and how to provide sustainable and affordable solutions.
"There is also need to capture data to provide evidence-based results on the immediate benefit and long-term impact of the use of technology by smallholder farmers," the survey notes, adding that stakeholder engagement with the governments to provide access to land, tax waivers and fiscal policies that deliberately support youths in the sector should be a component of every programme.
Moderate rain, dry spells in parts of Uganda expected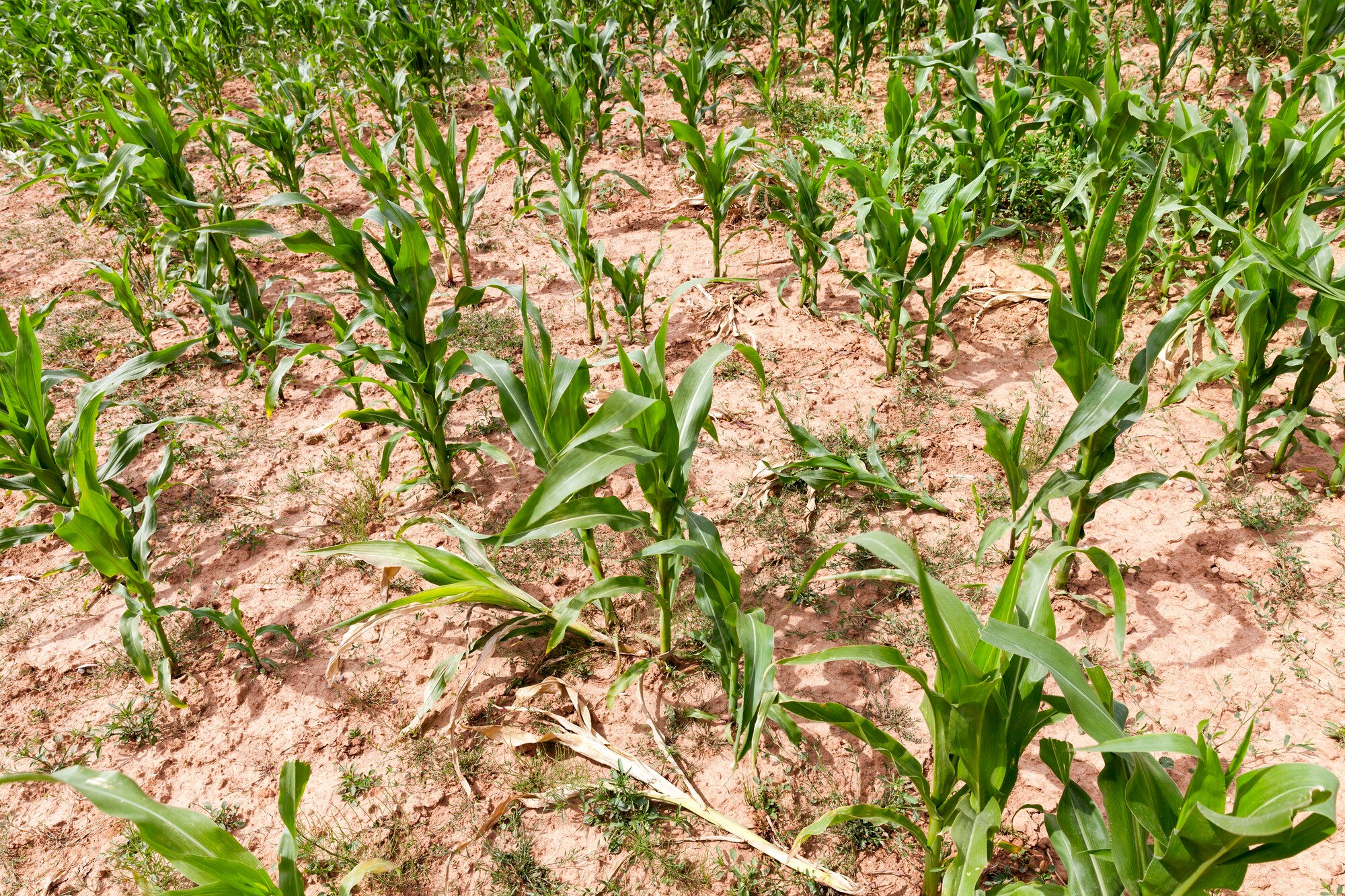 ICPAC has predicted moderate rainfall for this week (September 20-27, 2022) for parts of the Greater Horn of Africa including Uganda.
ICPAC is a Climate Center accredited by the World Meteorological Organization that provides Climate Services to 11 East African Countries.
"Moderate rainfall (50-200mm) expected over western South Sudan, parts of southern Sudan, most parts of Uganda, Rwanda, central Ethiopia, and northern Somalia," ICPAC stated in their weekly forecast for September 20-27, 2022.
ICPAC says one millimetre of rain is equivalent to one litre of rain per square kilometre.
The forecast is also predicting wetter than usual conditions expected over most parts of southern Sudan, northwestern South Sudan, northern Ethiopia, northern Somalia, northern and southern Uganda, and Rwanda.
Drier than usual conditions are predicted over parts of western Uganda, north-eastern South Sudan, central Ethiopia, and isolated parts in central Somalia.
At the same time, light rain is expected over parts of some countries in the Greater Horn of Africa. "Light rainfall (less than 50 mm) expected over southern Sudan, eastern South Sudan, Burundi, coastal Tanzania, central to western and eastern Kenya, central to southern Somalia, Djibouti, Eritrea, and parts of northern and southern Ethiopia," ICPAC stated.
In addition, dry conditions are expected over northern Sudan, parts of northern and eastern Kenya, and most parts of Tanzania.
Original Source: New Vision
Sugarcane farmers abandon fields due to lack of markets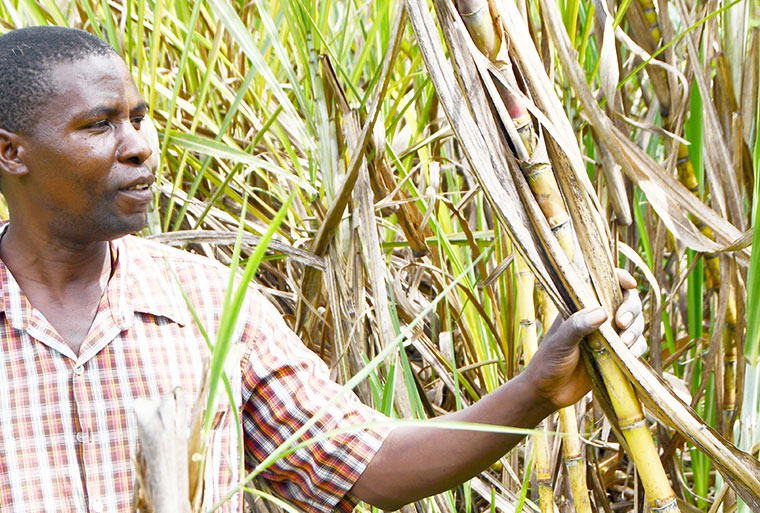 While the sugarcane sector has the potential to empower stakeholders along the value chain, farmers have abandoned their fields for other income-generating activities, writes YUDAYA NANGONZI.
Currently, sugar production has declined amidst increasing demand from consumers and fluctuating prices, with the majority of millers operating below capacity. In a study conducted by the Economic Policy Research Center (EPRC) on the sector, Dr Swaibu Mbowa, the lead researcher, attributed the massive exodus of cane growers to lack of markets and a decline in cane prices while other farmers have already replaced cane with food crops.
The increasing levels of poverty in cane-growing districts have also forced farmers to rethink the crop. In Uganda, about 29,000 farming households engage in cane production with an estimated 640,000 labourers. More households took up the business between 2012 and 2021 with at least 40,000 households, at one point, growing cane between 2005 and 2021.
"By the time we collected data in November-December 2021, this number had declined to about 29,000. This indicates that 28 per cent of out- growers had abandoned cane growing, with the highest attrition rate (33.8%) occurring in the Busoga sub-region," Mbowa said.
This implies that one in every three cane farmers in Busoga has abandoned the business. Currently, Busoga has 20,474 growers while 10,475 stopped growing cane. In the Buganda region, the research shows that there are 4,394 growers and 522 farmers out of the business. In Bunyoro, 367 farmers joined other activities, leaving 3,801 active growers.
Mbowa presented the daunting figures at the recent 10th national Forum on Agriculture and Food Security held at Sheraton hotel in Kampala. The forum was organized by the EPRC in collaboration with Michigan State University and the International Food Policy Research Institute under the auspices of the Food Security Policy Research, Capacity and Influence.
Themed "Revisiting Policy, Institutional and Regulatory Arrangements in Uganda's Sugarcane Sector", the forum intended to stimulate debate on how to strengthen and improve the implementation of the sugarcane policy and regulatory frameworks to foster sustainable transformation in Uganda.
"MILLERS FAILING FARMERS"
Worldwide, sugar factory ownership is a mix between the government and the private sector. For Uganda, ownership is largely private with the government owning a lesser stake in the Atiak Sugar factory after selling its shares in Kinyara Sugar Factory in 2017.
This arrangement, farmers argued, has forced many to collapse as millers suffocate the sector. As of 2020, there were 33 licensed mills, with a combined milling capacity of 71,850 tonnes per day.
However, by December 2021, only 12 mills in the study sub-regions were operational and out-growers sold more cane to mainly established large millers who have disproportionate power over sugarcane price determination.
Mbowa noted that existing millers acquired new licenses in different jurisdictions to forestall other players from establishing milling plants in the same area. This could explain why there are fewer operational mills than those licensed.
The negative free-fall in sugarcane prices worsened the situation. For instance, a tonne of cane that cost Shs 175,000, Shs 162,000, and Shs 135,000 in Buganda, Busoga, and Bunyoro in 2017 has since dropped to Shs 95,282, Shs 92,782, and Shs 97,907 respectively.
Speaking to The Observer on the sidelines of the forum, a cane out-grower and director of the sugarcane value chain at Operation Wealth Creation, Kabakumba Labwoni Masiko, agreed that prices are illogically fixed by millers.
"We may look at millers as competitors in business but it's not the case during price determination. Unlike in the past when millers would negotiate with farmers or their association, today, you find the price fixed on their notice board. Surprisingly, cane is the only crop where prices don't vary much across the country. What does that mean?" Kabakumba asked.
Due to the price inconsistencies, some farmers have been forced to cut the cane for other activities since millers were also taking longer to buy it at fair prices.
"Today, there's scarcity of cane. Millers are looking for cane in vain and that cyclical nature of operation by hurting farmers is catching up with them and the entire sugar sector," she said.
The farmers also faulted millers for infiltrating their organization to ensure that they remain weak and the introduction of cane harvesting permits has created a black market for them, especially in Buganda to the detriment of farmers.
The manager of Kayunga Sugarcane Outgrowers Cooperative Society, Semeo Mugenyi, urged the government to regulate how far millers can go in expanding their nucleus to reduce competition with farmers.
"The primary role of an investor is to give economic opportunities to the local people. If the investor takes half of the supply, then it limits potential farmers on their supply," Mugenyi said, adding that without a sugar mill managed by farmers as promised by President Museveni, cane farmers will continue to be exploited or exit the sector.
RECOMMENDATIONS
The study findings call for urgent discussions among government and sector stakeholders on the future of the sugarcane sector. In particular, the study points to the need for the constitution of the sugar board, as recommended by the Sugar Act 2020 to oversee the sector. Mbowa said the inclusion of out-growers in the cane sector is "the primary means by which it can contribute to increases in rural farm household incomes, food security, and rural employment in cane-growing areas."
To date, the 2010 Sugar Policy and the Sugar Act of 2022 are not operational. David Kiiza, a senior industrial officer at the ministry of Trade, said the government has made strides in organizing the sector but remains constrained by inadequate funds.
"We wrote to stakeholders and they sent us their nominations but the ministry of Finance said it has no money for setting up the board. They [Finance] told us to make a supplementary budget of Shs 2bn [to set up the board] but they have told us to wait. Most likely, the money will be availed in the next financial year," Kiiza said.
He added: "The ministry of Trade has already held a meeting with millers and we plan to schedule one for the out-growers and later meet them all in one meeting to agree how to set up the board as we await funds from the government. By the end of this year, we expect the Act to be reviewed."
In the meantime, Kabakumba urged the traditional big millers to graduate into the production of refined industrial sugar as Uganda has brown sugar in surplus. This would provide the much-needed market for the farmers of sugarcane as well as more employment opportunities for small millers dealing in brown sugar.
Source: The Observer
Hailstorm destroys community school, gardens in Isingiro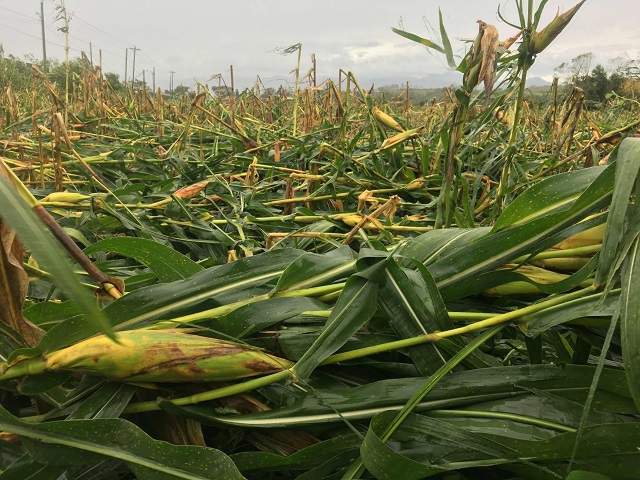 Isingiro, Uganda. Residents of Rugaaga, Kashumba sub counties, and Kabingo town council in Isingiro district are counting losses following a heavy hailstorm that destroyed their gardens. The hailstorm that affected more than 300 homesteads also destroyed a community school and houses on Tuesday.
Kenneth Kaunda, the headteacher of Noah Community School said that the rain that started at 4:00pm, de-roofed three classroom blocks and the school's administration block.
Kaunda says that he is now planning to call the PTA and school management meeting over the matter.
Warren Matiibita a resident of Katungye cell said he has lost 16 acres of banana plantation to the hailstorm and this leaves him worried about how he will manage to pay his loan and school fees for his children. Matiibita says that he has been collecting at least 100,000 Shillings from 100 bunches every two days.
He also says the hailstorm destroyed gardens of beans, cassava, and maize.
Steven Mwesigye, the chairperson LCI Katungye cell said about 320 households were affected by the hailstorm in his village and seven houses were destroyed.
He said that the hailstorm hit at a time when the area is experiencing a dry spell.
Medius Kenkanja, another affected resident said that she lost one and a half acres of cassava and eight acres of banana plantations, and a house leaving her stranded with her eight children. She pleaded with the government for help.
Alone Turahi, the Isingiro LCV chairperson said that they have asked the District Production Officer to compile a comprehensive report on the extent of the damages caused by the hailstorm.
He said that the District Disaster Management Committee has a small budget of less than five million shillings and can't afford to assist the affected families. Turahi said that they will write to the Office of the Prime Minster requesting relief food for the affected families.
Anita Atukwase, an environmentalist with Save the Nature in Isingiro district says that there is rampant deforestation and poor farming practices in the area.
Original Source: URN via The Independent