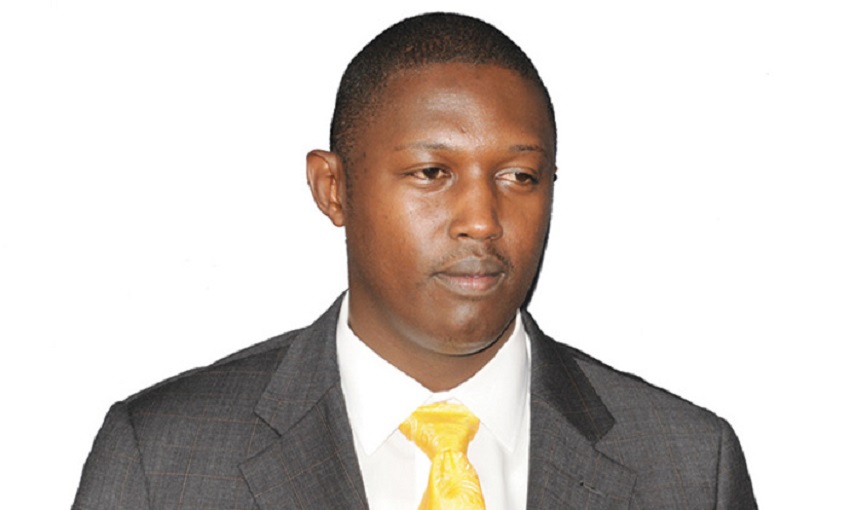 KAMPALA- The chairperson of Jinja District Land Board, Ms Innocent Ngobi Ndiku, and the Jinja land officer, Mr Fred Waiswa, have named Jinja Municipality West Member of Parliament Moses Balyeku among those they claimed peddled influence and bribed technocrats in the Jinja lands office to give away 5.5 hectares (13.6acres) of land to Mr Thummar Mangalal Patel to build a shopping mall.
The contested land on Plot 24, Kyabazinga Way, adjacent to the new Nile Bridge is the talk of Jinja Town following a fresh fight between Jinja Municipality and the town council with the former accusing the latter of giving away their land.
Mr. Harshad Baroti of Turipati Development Uganda Limited petitioned the land probe accusing Jinja Municipal Council of giving away land he was allocated 18 years ago to build a recreation center.
Appearing before the commission of inquiry investigating land matters on Monday, Ms. Ndiku said MP Balyeku and Mr. Titus Kisambira, the Jinja Municipality chairperson, tried to get her to issue a board minute allocating the contested land to Mr. Mangalal but she refused.
"…I have been told that they even sent me Shs150m and later Shs30m but I did not receive that money," Ms. Ndiku told the land probe, adding that she had since been warned against fighting Mr. Balyeku.
Ms. Ndiku denied chairing or signing minutes of the district land board meeting of November 30, 2018, that purportedly gave out the land.
"The minute by the board is a nullity, these were forgeries by Mr. Robert Kitimbo and Mr. Waiswa," Ms. Ndiku said as waved a copy of what she claimed were genuine minutes of the board where Minute 3.115 was in respect to Plot 70, Menya Road and not Plot 24 Kyabazinga Way.
Mr. Kitimbo was the assistant chief administrative officer for Jinja, who doubled as the acting Secretary of the district land board, but his contract expired.
Earlier during the hearing, Mr. Waiswa, the Jinja Municipality land officer, who had refused to come clean on the deal, asked the commission for a second chance and he revealed how he was given a plot of land after he endorsed the giveaway.
"When I received the file, I queried it because there was no clearance from Mr. Opio (Commissioner Land registration). Later Mr. Balyeku and Mr. Adnan Kawooya brought back the file," Mr. Waiswa explained, adding that after doing the job, he was given a plot of land that was registered in his late mother's names Ruth Nabirye.