We're being blocked not to sue our tormentors – imprisoned land rights defenders said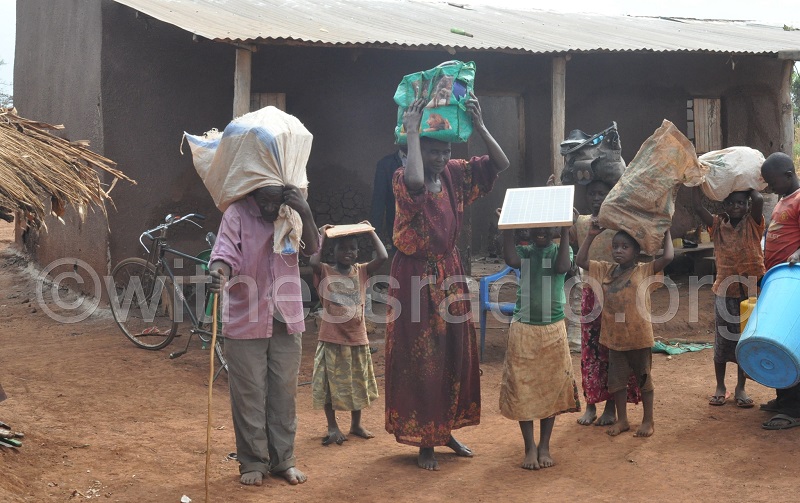 By witnessradio.org Team
Three land rights defenders who went missing from Kaweeri prison in Mubende district four (4) days ago have been found being detained in different remote prisons, some outside the jurisdiction the state allegedly accuse them of having committed crimes from.
The missing land rights defenders are part of the 28 defenders currently detained in different prisons facing several capital offenses including aggravated robbery. They are; Grace Nantubiro, Ronald Mugwabya and Focus Mugisha. While both Mugwabya and Mugisha are being held at Muyinayina prison at Mubende – Kyegegwa districts' boarder, Nantubiro was found being detained at Katojo prison in Fort Portal district, western Uganda. However, authorities of both prisons where defenders are currently being held have no clue on why they are in their custodies.
The disappearance followed several failed attempts from their lawyers to have them (defenders) swear affidavits in support of the civil suit in which they accuse Mubende police and other public officials from aiding and abating illegal land eviction, which saw over 3000 inhabitants violently and forcefully lose their 322.5 hectares to one businessman, Kaweesi George and later got framed on different capital offenses.
According to land rights defenders in prison, they started experiencing mistreatment from Kaweeri prison authorities upon learning about a forthcoming civil case to which the prisoners are among the many applicants.
"When our lawyers first visited us to swear affidavits before filing the civil suit, the Officer in charge (OC) Kaweeri prison Mr. Bukenya John first called us aside and warned us against suing government. Upon interfacing with our lawyers in our midst, Mr. Bukenya claimed that he was uncomfortable with commissioning our affidavits because it was going to cause problems to his office as well as his much awaited retirement package' Said Nantubiro Grace.
Speaking with a calm voice from her new detention center, Nantubiro revealed that when they refused to succumb to pressure from the prison authorities and agreed with their lawyers to return the following day for their affidavits to be commissioned, Mr. Bukenya was quoted regretting why such 'stubborn' prisoners were taken to his workplace.
"We were ordered to pack up our belongings in less than five (5) minutes before being whisked away, denied a chance to inform our lawyers and we were never told where we were being taken and why? I was personally taken out of Kaweeri prison while in prison uniform on a Sunday, which was illegal" Said Mugwabya
witnessradio.org with its lawyers have petitioned the Commissioner General of Prisons to investigate Mr. Bukenya for abdicating his duties and corruption, and be subjected to disciplinary action once found guilty.
Investigate the criminalization of land rights defenders – witnessradio.org asks National Human Rights Body.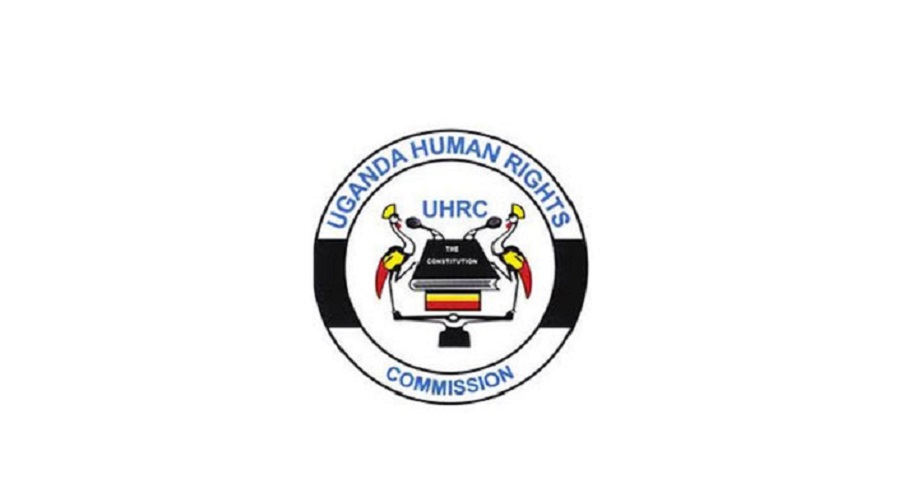 By witnessradio.org Team
Kampala – Uganda – Witnessradio.org has petitioned the Uganda Human Rights Commission (UHRC) calling for investigations into the continued aiding of persecution of community land rights defenders and native land-owners.
Witnessradio.org, a land rights advocate is accusing some members of the Justice, Law and Order Sector (JLOS) namely; the Director of Public Prosecution (DPP), Police and Judiciary of fueling land grabbing and protecting the supposed investors, through promoting the use of the criminal offenses under the Penal Code Act against land rights defenders and native land-owners that resist illegal and violent evictions.
The petition is the first of its kind to bring criminalization of land rights defenders and land-owners issues to the attention of UHRC under Business and Human Rights thematic principles. UHRC is a constitutional body with obligations to protect and promote human rights in Uganda
"Witnessradio.org, expresses dismay and disappointment over the increasing violence orchestrated against bonafide land-owners and individual community land defenders by some justice, law and order sector members in order to give individual investors and companies access to people's land and then dispose native
e communities". The statement reads in part.
In the petition, the Executive Director, Mr Wokulira Geoffrey Ssebaggala says that the continued harassment of land-owners and community land rights defenders by Uganda police and the office of the director of public prosecution has immensely contributed to case backlog and subsequently overcrowding in prisons.
"According to the World prison's brief of October 2017, Uganda has 54,059 people in Prisons implying that 129 prisoners for every 100,000 Ugandans". Mr Ssebaggala says
He also says the rights of people to express themselves, to peacefully assemble and participate in decisions that affect them and to exercise the full panoply of individual and collective human rights has also been curtailed.
Witnessradio.org recommends that the Human Rights Commission investigates the continued aiding of persecution of community land rights defenders and land owns by JLOs members institutions to give way for land-related investments, make findings public.
It also recommends that the commission undertakes courtroom observer missions especially where land rights defenders are under trial starting with Mubende's 2 land rights defenders trial.
The same petition has been copied to the United Nations Office of the High Commissioner Human Rights and Democracy and Human Rights Donor, Working group.
A land grab case against a multi-million agribusiness Agilis Partners is saved from a dismissal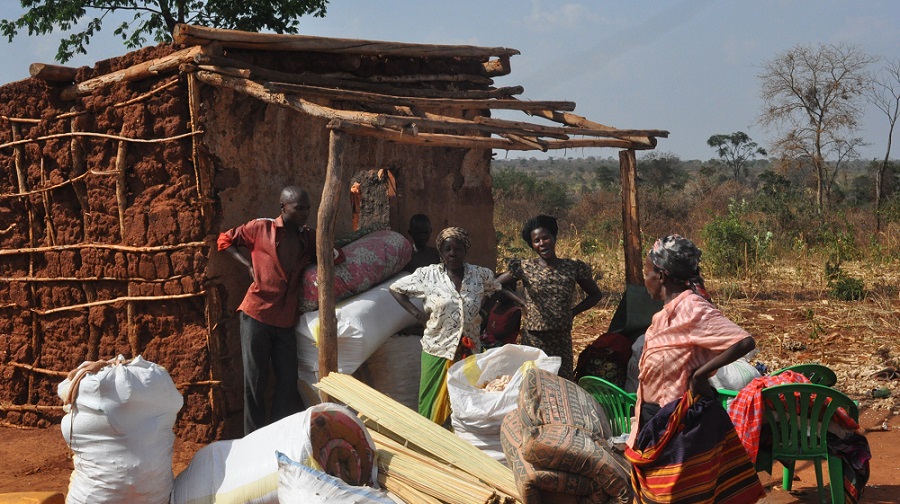 By witnessradio.org Team
Masindi – Uganda – A case in which over 2300 families are accusing a multi-million agribusiness Agilis Partners limited of illegal eviction has been saved by the intervention of witnessradio.org's lawyers. The company had filed an application asking court to dismiss the main case alleging that it had no cause of action, whose hearing was slated to take place on November, 29th, 2019.
The attempt to dismiss the main case followed a loss of two applications seeking to stop Agilis Partners limited from further illegal and forceful eviction of victims off their land. The first application was thrown out earlier this year by the retiring Justice Frank Albert Rugadya Atwoki on grounds that the applicants "failed to produce evidence that the situation is dire warranting an injunction," while the second application was dismissed by the court's Assistant Registrar, Kintu Simon Zirintuusa on grounds that many of the occupants had vacated the contested land.
It is now 20 months since the impoverished families first dashed to court challenging their eviction which is superintended by Agilis partners limited, an agricultural development company owned by American twin brothers Philipp Prinz and Benjamin Prinz. Agilis Partners, which owns Joseph Initiative a beneficiary of UK's Department for International Development (DFID) financial support and CFC based in the Netherlands, supplies food to United Nations' World Food Program, among others.   
The 2300 victims under the auspices of Nyamalebe Landless Association accuse the company for undermining a free, prior and informed consent standard or principal.
We have suffered all round since our land was targeted by Agilis Partners limited and we shall take long to recover. "our case has suffered sabotage in court premises because we're poor. On Monday, November 28th, we served Masindi high court about our new legal team that had come on board but while following up on the next day, we found court papers missing from the file and court official had no explanation" Said, Joseph Walekula, one of the community leaders.
Independent investigations by witnessradio.org's reveal that the investment of Agilis Partners limited has caused a permanent disability to a school going boy who was shot at by police during an eviction exercise at Kisalanda village, while 1200 pupils have dropped out of school after schools (private) were demolished, fourteen (14) community land defenders have since 2017 been under police harassment and intimidation with endless reporting on police bond after being arrested and charged with inciting violence among others. The victimized community has also lost churches, private hospitals, plantations, homes, subsistence piglets and cattle farms and small and medium businesses including retail shops among others.
Two EU member states, Norway named for aiding land eviction for carbon credit trading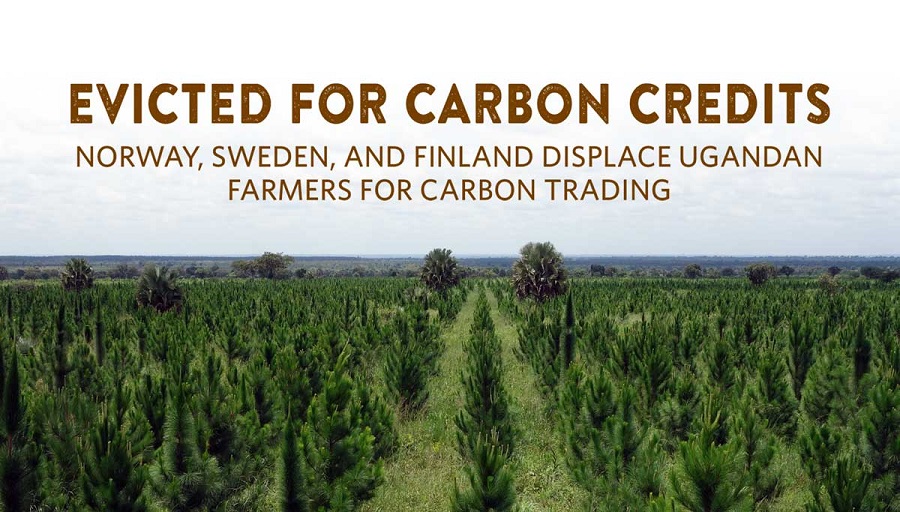 Green Resources' pine plantation in Kachung. Credit: Kristen Lyons / The Oakland Institute.
By witnessradio.org Team
Two EU member states and Norway are in the spotlight for financing the eviction of native communities in Uganda to pave way for a Norwegian forestry and carbon credit company.
In the latest briefing paper authored by The Oakland Institute entitled "Evicted for Carbon Credits: Norway, Sweden, and Finland Displace Ugandan Farmers for Carbon Trading".
The institute brings forward irrefutable evidence that the Norwegian forestry and carbon credit company, Green Resources, forcibly evicted villagers around their plantation in Kachung, Uganda.
"As thousands of Ugandan villagers struggle to survive after the loss of their land and natural resources to the plantation, the institutions and government agencies that enable Green Resources to operate must be held accountable for their wrongdoings and their complicity in this land grab." The policy director at the institute Frédéric Mousseau says.
The report exposes the complicity of three prominent international certification bodies—the Forest Stewardship Council (FSC), The United Nations' Clean Development Mechanism (CDM), and the Climate, Community, and Biodiversity Alliance (CCBA)—that are supposed to verify the company's compliance with environmental and social standards. 
"Based on flawed audits, the accreditation Green Resources received from the certification agencies calls into question their commitment to social and environmental standards. In the name of fighting climate change, they claim that a large-scale plantation of non-native pine trees, which are to be cut and sold as timber, is preferable to subsistence activities of African farmers," Reads the report in part.
The institute concludes that beyond the need for accountability that such a flawed project could run with the backing of three European governments, several international bodies, and specialized private auditing firms, raises serious questions around the true motives of these institutions as well as the purpose and the functioning of the whole carbon economy.
The establishment of the plantation on land previously used by subsistence farmers precipitated an on-going food security crisis that has not been addressed by the company, its financiers, nor the Ugandan government.
Green Resources has been the subject of two reports published by the Institute in 2014 and 2017. The exposés documented the plantation's destructive impact on the local population as well as the misleading audit commissioned in 2017 by the Swedish Energy Agency—Green Resources only carbon credit buyer. Company documents released with the briefing paper—including letters threatening the local villagers, corroborate the Institute's previous findings.