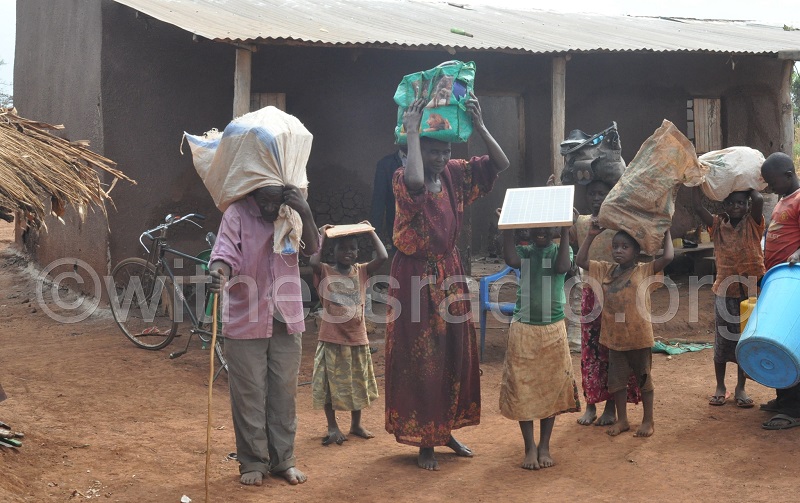 By witnessradio.org Team
Three land rights defenders who went missing from Kaweeri prison in Mubende district four (4) days ago have been found being detained in different remote prisons, some outside the jurisdiction the state allegedly accuse them of having committed crimes from.
The missing land rights defenders are part of the 28 defenders currently detained in different prisons facing several capital offenses including aggravated robbery. They are; Grace Nantubiro, Ronald Mugwabya and Focus Mugisha. While both Mugwabya and Mugisha are being held at Muyinayina prison at Mubende – Kyegegwa districts' boarder, Nantubiro was found being detained at Katojo prison in Fort Portal district, western Uganda. However, authorities of both prisons where defenders are currently being held have no clue on why they are in their custodies.
The disappearance followed several failed attempts from their lawyers to have them (defenders) swear affidavits in support of the civil suit in which they accuse Mubende police and other public officials from aiding and abating illegal land eviction, which saw over 3000 inhabitants violently and forcefully lose their 322.5 hectares to one businessman, Kaweesi George and later got framed on different capital offenses.
According to land rights defenders in prison, they started experiencing mistreatment from Kaweeri prison authorities upon learning about a forthcoming civil case to which the prisoners are among the many applicants.
"When our lawyers first visited us to swear affidavits before filing the civil suit, the Officer in charge (OC) Kaweeri prison Mr. Bukenya John first called us aside and warned us against suing government. Upon interfacing with our lawyers in our midst, Mr. Bukenya claimed that he was uncomfortable with commissioning our affidavits because it was going to cause problems to his office as well as his much awaited retirement package' Said Nantubiro Grace.
Speaking with a calm voice from her new detention center, Nantubiro revealed that when they refused to succumb to pressure from the prison authorities and agreed with their lawyers to return the following day for their affidavits to be commissioned, Mr. Bukenya was quoted regretting why such 'stubborn' prisoners were taken to his workplace.
"We were ordered to pack up our belongings in less than five (5) minutes before being whisked away, denied a chance to inform our lawyers and we were never told where we were being taken and why? I was personally taken out of Kaweeri prison while in prison uniform on a Sunday, which was illegal" Said Mugwabya
witnessradio.org with its lawyers have petitioned the Commissioner General of Prisons to investigate Mr. Bukenya for abdicating his duties and corruption, and be subjected to disciplinary action once found guilty.