Registration of Customary Land Trusts Sparks Debate in Northern Uganda
"There will be no customary land in Northern Uganda in the next five years if you don't wake up now. All land will be individual lands. Even today, there are more than fifty applications for individual land titles. I want to strongly advise leaders to form "Land Trusts" to manage and protect customary land" Gimara Francis, Legal Consultant
GULU-UGANDA: In 1874, the British Explorer Sir Samuel Baker came to the heart of Africa in search of the source of River Nile and established a Fort at Patiko in Acholi land which is located in Northern Uganda. Acholi is one of the Lwo ethnic groups who occupy much of South Sudan and Northern Uganda.
In one of his writings about the Acholi, Sir Samuel Baker is reported to have said that he found the Acholi "a well organized ethnic group as far as land management is concerned", and he also noted that the Acholi do not know God.
The 1962 Ugandan Constitution clearly defines Acholi land boundary as consisting of 23737 square miles which was administered as one unit (district). Land was managed by the Chiefs (Rwodi) in Trust on behalf of his subjects and there was total harmony where people communally utilize the land in seven different tires consisting of homesteads, farmland, grazing land, forests, rivers and hills.
Today, Acholi population is 1.3 million people and sub-divided into seven administrative units (districts). Because of the over 20 year insurgencies which forced displacement of people into Internally Displaced People's (IDP) camps, custodians of customary land left  their land idle and stayed away in the camps.
After the guns fell silent in northern Uganda in 2006 and upon return back to their former homesteads in 2009, the Acholi encountered a new form of land related conflicts. There are reports of land grabbing, encroachment on other people's land and communally owned land and rampant sales of land, which was unheard of before.
It is against this background that the Acholi Sub-Region Joint Leaders' Forum commissioned a one year research project: "Piloting the Protection of Rights to Customary Land Ownership in Acholiland". The research was conducted by a Technical Committee and supervised by a Non-Governmental Organization; Trocaire with funding from Democratic Governance Facility (DGF).
On Monday, May 30 2016, Acholi leaders meet in Bomah Hotel in Gulu to review the draft report of the study before a final document is produced. The Chairman of the Technical Committee, Dr. Fr Joseph Okumu observed that their finding suggests that there is no "ownership of land in Acholi that nobody owns land in Acholi and that land in Acholi belong to the dead, living and those yet to be born". The claim is that generally land in Acholi is held in "Trust" by Chiefs. The research indicates that 90% (percent) of people interviewed supports registration of customary land.
"Land matter is delicate, exciting and is raising a lot of interests which this short research does not have adequate answers for. There is no quick fix on land in the world", says Fr. Okumu.
The Chairman of the Uganda Law Society, Mr. Francis Gimara, who was a lead legal consultant of the study, noted with concern that although the 1995 Uganda Constitution vested land in the hands of its citizens, there are no enabling laws to operationalise "Customary land tenure system".
Mr. Gimara advised the meeting that if leaders want to protect customary land as was in the case in the past they must register it under "Land Trusts" just like the Catholic and Anglican Churches are managing theirs.
"There will be no customary land in Northern Uganda in the next five years if you don't wake up now. All land will be individual lands. Even today, there are more than fifty applications for individual land titles. I want to strongly advise leaders to form "Land Trusts" to manage and protect customary land" He says.
However, this suggestion did not go down well with some local leaders who prefer individual land titles for customary land. One of the participants, Dr. J.J. Oloya noted that more than ten different research work has been carried out on Acholi land because it has been found to be the most fertile land with vast swath of it unoccupied compared to others around the world. Dr. Oloya said all the research so far indicates that no one own land in Acholi and that people want security of their land.
..
Witness Radio welcomes the World Bank's intervention into Kawaala drainage channel project affected persons…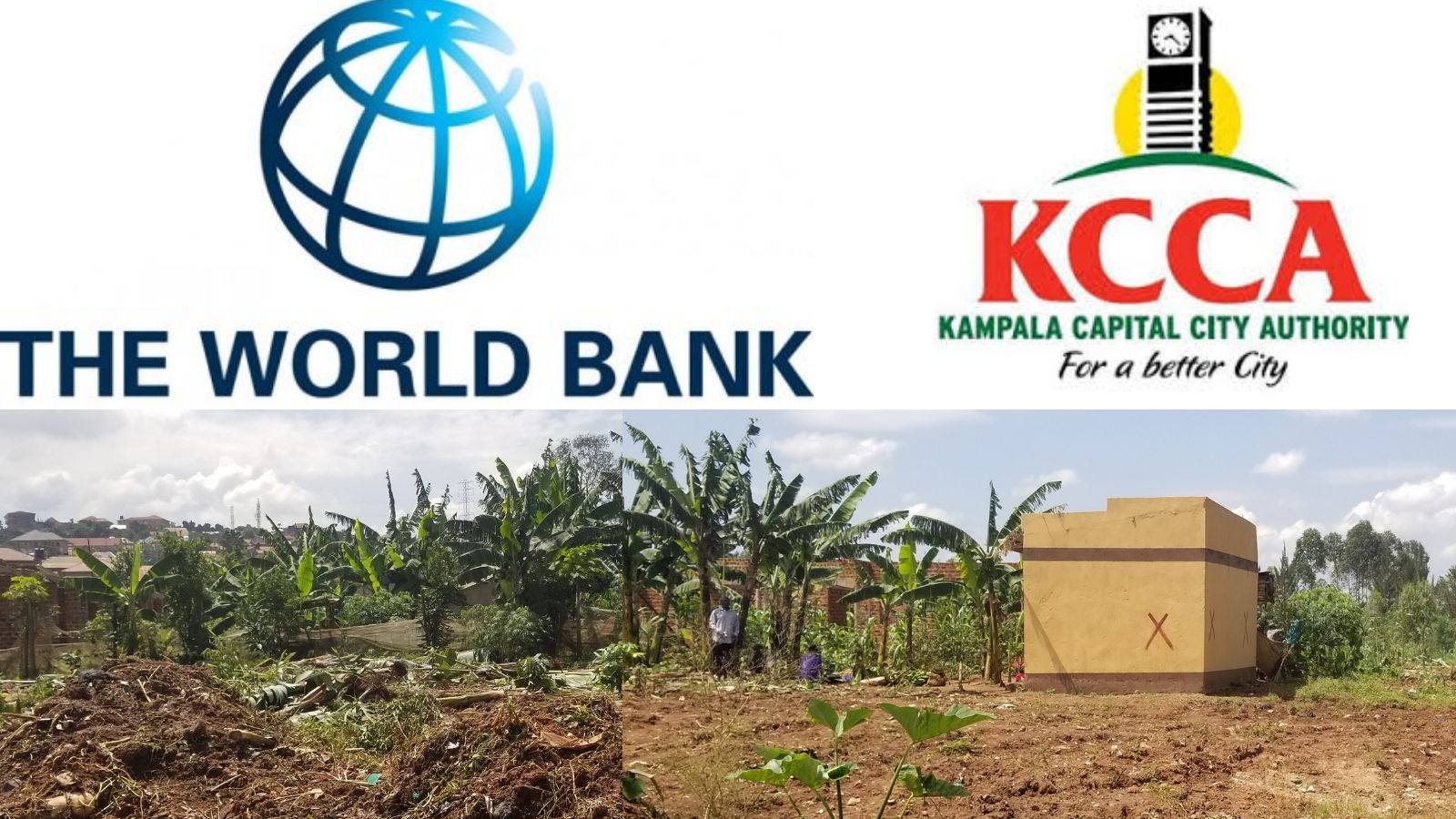 By witnessradio.org Team
Kampala – Uganda – Witness Radio Uganda has welcomed the World Bank's decision to intervene into its funded project which is dispossessing poor urban dweller at Kawaala Zone II, Lubaga division, Kampala district.
On March 4th, 2021, the World Bank Team held its first ever virtual meeting with other stakeholders including the Kampala Capital City Authority (KCCA) over a forceful implementation Kampala Institution and Infrastructure Development (KIIDP 2) project.
On top of running to court to stop an illegal eviction, the residents through Witness Radio – Uganda lawyers raised a complaint to the World Bank to restrain its grantee (KCCA) from imposing a project they (residents) never participated in from the start.
In 2015, KCCA acquired USD 175 million loan from the World Bank and the International Development Association (IDA) for Kampala Institution and Infrastructure Development (KIIDP) project. However, part of the money (USD 17.5 million, which is 63 billion Uganda shillings) was earmarked to construct Lubigi Primary Channel.
Without following business and human rights standards, KCCA started using tricks aimed dispossessing the poor urban community at Kawaala including; hiding under section 72(1) cap 281 of the Public Health Act, and issued a notice to dwellers to pull down what it termed illegal structures erected on their land or otherwise, KCCA would do so at the cost of residents, just to cause a property loss to them.
In a meeting chaired by Martin Onyach-Olaa, a Task Team Leader, Senior Urban Specialist at the World Bank, faulted KCCA for failing to engage community including taking the contractor to the ground without their notice.
"The project affected community have valid grievances, which must be attended to in the interest of Kawaala project" Said Onyach-Olaa
The representatives from the affected community accused KCCA of intimidation, undertaking a forceful survey, sidelining and usurping powers of elected local leaders, extortion and undermining business and human rights standards before and during the implementation of the World Bank project.
"I was threatened and forced to participate in KCCA valuation exercise of my properties and I never understood what was done. I was even lured to sign on certain documents that were in a language they never explained and no copy was left with me. I am opposed to the KCCA's working and I will not allow them to come back on my property: Said Segue Abbas.
He added that when he sought wise counsel from his lawyers, he just realized that he had been duped.
Among other recommendations, KCCA was advised to embark on an inclusive exercise to identity project affected persons, properties to be affected by the project and ensure that surveys and property valuation exercises are undertaken in accordance within the law.
About the Grievance Redress Committee the KCCA claims they elected, the World Bank saw it important that the Grievance Redress Committee be put in place with a complaint book and functional internal appeal mechanism.
It was further emphasized that no Kawaala resident will be forcefully lose his/her under a project being funded by the World Bank.
Oil palm growing threatening food security in Buvuma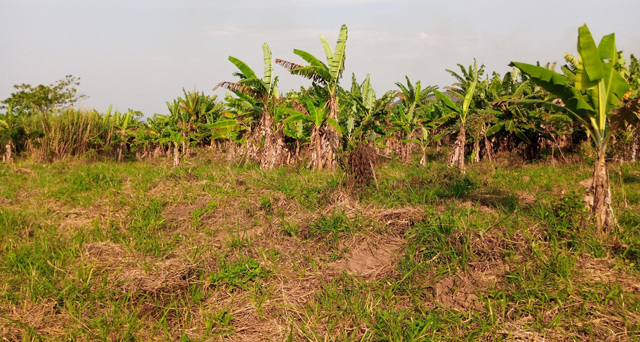 Buvuma, Uganda | Several people in Buvuma district have taken to oil palm growing at the expense of food growing. Fishing and subsistence farming were the mainstay of Buvuma residents prior to the introduction of oil palm growing.  
However, the residents have surrendered the biggest part of the land they used to plant food crops such as bananas, rice, cassava, maize and sweet potatoes on the main island to National Oil Palm Project-NOPP for the establishment of oil palm gardens. NOPP intends to operate on 10, 000 hectares of land.
The investor Buvuma – Oil Palm Uganda Limited-BOPUL, a subsidiary of Oil Palm Uganda Limited and Bidco Uganda Limited in Kalangala will use 6, 500 hectares of land while the out-growers will use the remaining 3, 500 hectares.
However, since their compensation in 2012, most of the residents have failed to secure alternative land for settlement and food production. Sarasino Namuyimba Ssekajjolo, the Buvuma District Council Speaker, says they have compiled enough information proving that most of the residents have not benefited in the first stages of the project.
He says they are considering tabling a motion halting further land acquisition in areas where NOPP has not concluded the exercise.  Ssekajjolo reveals that over 1000 residents have failed to make good use of the money they received as compensation for their land. 
A report compiled by Mary Namaganda, the Principal Assistant Curator at Makerere University Collage of Nature Sciences shows that land use change in Bugala [Kalangala] from natural vegetation to monoculture plantation has caused biodiversity loss due to the destruction of the natural habitat, soil degradation and pollution of soil and lake water resulting from the use of nitrate fertilizers, agrochemicals and effluents from the palm oil mill.  
BOPUL also intends to setup a mill. Godfrey Yiga, a resident of Kirongo says that he secured another piece of land in Jinja using the Shillings 59 million he received in compensation for his 5-acre piece of land containing a banana plantation, sweet plantains and mangoes. He, however, says that he couldn't use the remaining balance to setup a new garden.   
Nasta Nantongo Kwagala, another resident and widow of the late Yosefu Kavamawanga who cares for seven children and three grandchildren, says NOPP compensated the tenants on her late husband's land without her consent. She explains that by the time she applied for compensation, she was chased and stopped from farming on the land.   
George William Telebajo, another resident says the project took advantage of poverty in Buvuma to trick them into selling their land cheaply. He notes that several residents have ended up in jail for stealing food while others are now sleeping in wooden cubical at landing sites. 
Reports from the District Security Commit-DSC point to increased cases of food theft in different camps on landing sites and settlements in forest reserves. Juma Kigongo, the Buvuma Deputy Resident District Commissioner, says about 10 cases of food theft are reported at police and local councils-LCI every month in the four sub counties on the main island.  
These include Nairambi, Buwooya, Busamuzi and Buvuma town council. He, however, says most of the people involved in criminal activities are residents who accepted compensations but failed to put the money to good use. 
Wilson Sserunjogi, the Buvuma District Oil Palm Project Focal Person, says that many people have failed to put their compensation money to good use much as the project has tried to support them. He notes that for the past years they have been handling complaints and compensated thousands of residents fresh but they keep on coming back for more money after misusing it. 
"Residents and leaders are scared for nothing, Buvuma still has land for growing food and also NOPP is here to support them. We also compensated residents with land over 5 acres and above," he said.         
Original Post: The Independent
2,000 Karimojong flee to Teso in search for food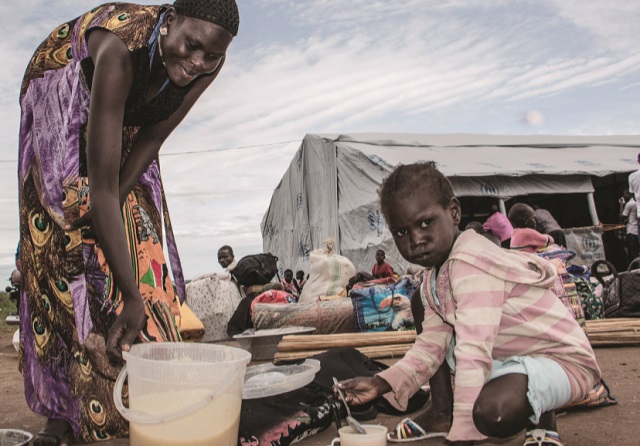 Kampala, Uganda | Several families in Napak district in the Karamoja sub-region have fled their homes into the Teso region to search for casual jobs. This follows the current food shortage which is hitting the region.
Joseph Lomonyang the Napak LC V chairperson says that over 2,000 people mainly from six sub-counties of Matany, Lopei, Lokopo, Lorengechora, Iriiri and Apeitolim have crossed to the neighbouring  Teso districts of Amuria, Katakwi, Kapelebyong and Soroti looking for food.
According to Lomonyang, the number of people to flee the district is most likely to go higher given the current hunger situation.
"Last year, very many people planted crops but all the crops got destroyed by floods making our people vulnerable," he said.
Elijah Lobucel, the Lokopo sub-county chairperson said everyday mothers and their children walk while those who can afford the costs pay for transport to Teso.
"What we are advising them is not to go to Kampala streets, but if its going to Teso for work to get food it is not bad since the Itesot are brothers and sisters under Ateker cluster," he said.
Jimmy Tebenyang, the district councillor for Ngoleriet sub-county in Napak district said many children were getting emaciated as a result of lack of enough food.
"There are families where you find children yawning from morning to evening without eating anything and that is why we are calling the government to come to the rescue of people," he said.
Robert Okitoi, the LC V chairperson Amuria confirmed the presence of Karamoja families in the district and urged the Itesot families to treat the Karimojong as their brothers and sisters.
He also appealed to other district leaders in the Teso region to receive the people of Karamoja with a good heart and share the little they have.
"This is the situation that requires to share, I call upon the people of Amuria and Teso at large that not all the Karimojong are bad people, those who are bad disturbing to raid people of Teso are few and so we should not victimise every one because the law will deal with those raiding but let's support the Karimojong families," he said.
******
Source: THE INDEPENDENT