Media "switch-off" in Kenya: a looming threat to pluralist society

Guest post by Grace Mutung'u (@bomu)
On Tuesday, January 30, the Communications Authority of Kenya switched off three main television stations and a local language channel ahead of a mock swearing-in ceremony for opposition leader Raila Odinga. A day later, the "switch-off" was extended indefinitely as the government proceeded with investigations into the role of the media in broadcasting the swearing-in ceremony, which the government considers an illegal act. Okiya Omtata, a human rights activist, obtained court orders requiring that TV broadcasting be restored, with no more interference until the case is heard and a legal determination is reached. One week later, the government restored two of the four stations.
Regardless of the government's rationale for cutting off TV broadcasting, it's a disproportionate measure that interferes with the right to free expression, which includes the right to access information. This right is protected under the law.
One would think that this type of broad shutdown would be met with furious condemnation. But the rebukes have come mostly from media freedom veterans and organizations. In perhaps an indication of changes in foreign policy, the international community has taken a "balanced" diplomatic approach. The public wants vindication, as they have time and again raised concern over the media's cosy relationship with the state. Should a media company's purportedly dirty hands prevent us from defending its freedom? If we stay silent, could this TV switch-off lead to a full internet shutdown — despite the government's pledge to keep the internet on?
For many years, Kenyans congregated in homes, entertainment venues, and other public spaces to watch the 7 o'clock news. In past eras, news content was largely from the executive point of view. In spite of the controls, people appreciated the news for its value in broadcasting information, regardless of the opinion it was clothed in. Fast forward to the present situation with Raila Odinga, leader of opposition, reading an oath before a crowd at Nairobi's main public space, Uhuru Park.
Public curiosity about the Uhuru Park rally was high. Parts of the event were shared online and despite the fact that attention has shifted to the TV shutdown, analysis of the rally is ongoing. The government contends that by airing "an act of subversion," the media is an accessory.
Public opinion is divided on the merit of Raila Odinga's oath, with U.S. foreign policy reflecting support for the Kenyan government's view that it is destabilizing for the nation. The three media houses that were shut down have taken cover under the constitutional guarantee of press independence.
Kenya's Constitution protects speech online and off. The Constitution is relatively young, having been passed in 2010 with approval from 67% of Kenyan voters. It protects both the right to freedom of expression (art. 33), "which includes freedom to seek, receive or impart information or ideas," and freedom of the media (art. 34), affirming people's right to broadcast without interference or penalty based on the viewpoint or content transmitted. Both of these rights are subject to limited exceptions. On the policy side, Kenya is one of 30 governments in the Freedom Online Coalition, a partnership of states "working to advance internet freedom" that has spoken out against network disruptions.
A point of contention in the debate is whether the media has acted in good faith. Take for instance how and why the switch-off story became known in the public sphere: news editors were in a meeting with the government and they disagreed on coverage of the Uhuru Park event.
For its part, the public has warned the press about the dangers of an opaque relationship with the government. Examples range from the widely discussed media high tea at Statehouse in 2013, the creation of the government advertising agency, the running of government promotions during the 2017 election period, and the drafting of "conflict-sensitive" guidelines for the election period. Not to mention that the media framed the election as a binary between the ruling coalition, Jubilee, and the opposition forces under Raila Odinga, thereby contributing to polarization of the society. This is not to say that all of these policies were wholly wrong, but to point out that they were made with little or no public involvement, as if they were purely business and not public-interest decisions. These are not inclusive, multi-stakeholder processes.
Among urban populations, switching off four television stations does not appear to have had made much of an impact yet. This might be because there are alternative news sources, including the content from the four stations that is available online. But the problem with the switch-off is not just what it reveals about the relationship between the media and the public, but what it says about how our society is organized and how the rules are made.
In the past, Kenya went through a "one party era," where the executive was in total control of policy, law, and practices, and everyone was expected to toe that line. Now we have a dispensation that envisages a plural society with a separation of powers. The executive should not be the last word on what information should be available in the public sphere and a dispute involving some content should not be resolved in a manner that affects whether the public can make choices in the marketplace of ideas.
For those who depend on "free-to-air" channels (which you can watch without paying for a subscription), the switch-off significantly limited their access to information. In one online discussion about the switch-off, a young Kenyan lamented that those without internet access were calling their friends and relatives in Nairobi to get a picture of the ongoings at Uhuru Park. A journalist from one of the switched-off stations discussed how his programs, which cover government technical and vocational institutions, were cancelled because of this action. Those who work under contract for content producers are also out of work during the switch-off.
Outside the broadcast media, businesses that provide access to information — for example, internet service providers (ISPs) — are undertaking economic, tech, and regulatory risk assessments, simulating scenarios in case they get a government directive. What happens if the switch-off targets online media? Will ISPs push back?
It may be that government had legitimate reasons for the action it took — that's not clear — but even if it did, switching off four television stations goes too far for fixing the problem it's trying to address. Restrictions like this on free expression should be targeted and necessary to achieve a legitimate aim. The message the switch-off has sent to the Kenyan people, allies, prospective investors, and the world, is that under this administration, one can never be sure of what will happen, even when a freedom is clearly spelled out in the Constitution.
This switch-off is therefore bad for our society. As Article 19, Amnesty International, and others stated, the blocking is "unacceptable" and curtails press freedom. We add that the switch-off fails to respect the values of openness and inclusivity that are essential to internet policy making, and threatens the new balance of powers in pluralist Kenya.
While we call upon the media to improve its relationship with the public, let us defend our freedom to access information and ideas, consider them, and judge for ourselves whether they are good for us.
Google Internet project closes in Uganda.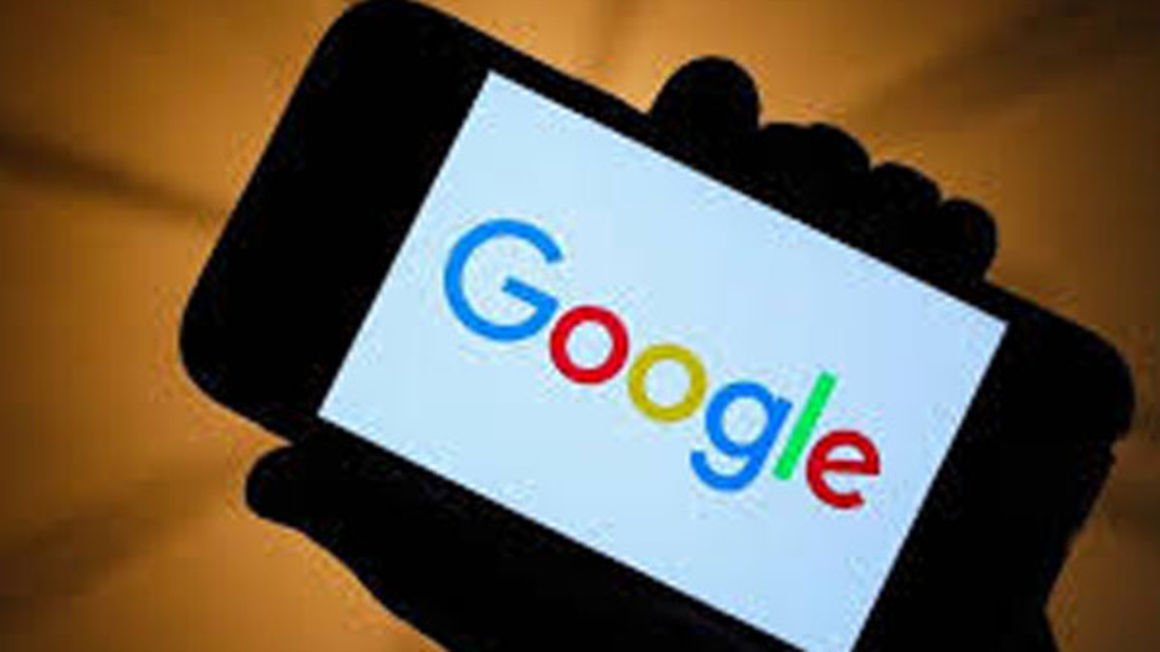 Uganda will be among the 10 African countries that will lose out as Google winds up its Internet Balloon Project. 
The closure follows an announcement in which Google said the project was "an unsustainable business model".
In 2019, Loon LLC, a subsidiary of Alphabet, Google's parent company, signed a Letter of Agreement in Kampala with officials from Uganda Civil Aviation Authority, in which high altitude solar powered Internet balloons with floating masts over Uganda's airspace, would be established at an altitude of 500,000 feet.
The balloons would create an aerial wireless network to provide Internet and telecom network connectivity to rural and remote areas.
Dr Anna Prouse, the Loon LLC head of government relations, had said then that Google would partner with telecoms to tap into their technology to allow connectivity.
However, Alastair Westgarth, the team lead of the project, last week announced in a statement the project would be closed.
"We talk a lot about connecting the next billion users, but the reality is Loon has been chasing the hardest problem of all in connectivity – the last billion users: The communities in areas are too difficult or remote to reach, or the areas where delivering service with existing technologies is just too expensive for everyday people," he said.
While Loon had found a number of willing partners along the way, he said, they had not found a way to get the costs low enough to build a long-term, sustainable business.
"Developing radical new technology is inherently risky. I am sad to share that Loon will be winding down," he said.
Loon had had similar arrangements in Botswana, Nigeria, South Africa, Mauritius, Seychelles, DR Congo, Congo Brazzaville, Mozambique and Kenya, but are expected to close as well.
The Loon project was expected to be a game changer in Uganda's telecomm sector through enhancing connectivity in remote areas, and contributing to the development of the national backbone infrastructure project.
The demand for Internet among Ugandans has grown exponentially in the recent past with Covid-19 being a serious catalyst.
Internet status  
A UCC report published recently indicated telecom and Internet service providers registered an increase in demand for data in the third quarter of 2020 with more than 20 million subscriptions – nearly 50 per cent of the population being connected.
The growth was mainly attributed to the shifting work culture driven by Covid-19, which led many businesses to adopt remote working methods.
Original Source: Daily Monitor
Human Rights Lawyer Nicholas Opiyo is out on bail…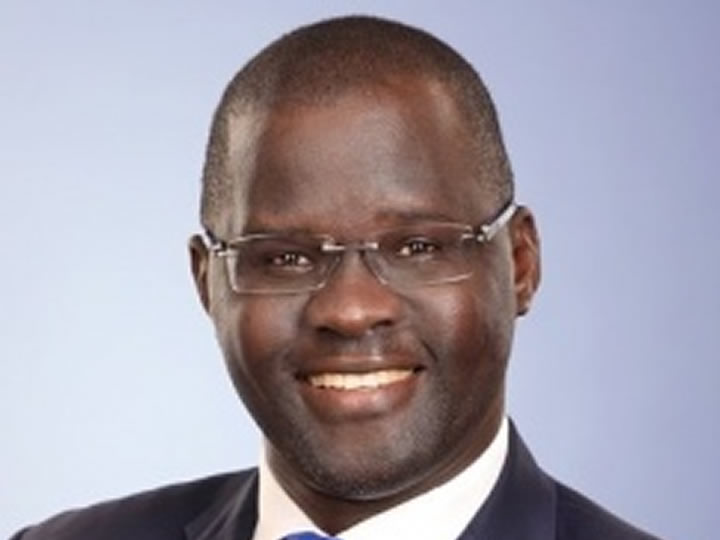 By witnessradio.org Team
Kampala – Uganda Human Rights lawyer Nicholas Opiyo has been granted bail pending trial in regard to accusations of money laundering.
Justice Jane Okuo of the Anti-corruption Court has on December, 30th, 2020 ordered for the release of Mr. Opiyo on bail but ordered him to deposit cash of Shs15m in the bank.
The court also ordered Mr. Opiyo to deposit his passport in court to restrict his movements out of the country and each of the four sureties were bonded at Shs100m, not cash.
Justice Okuo ruled that Mr. Opiyo has a legal right to bail based on the presumption of innocence.
His lawyers, David Mpanga, Robert Mackay, and Elison Karuhanga argued that Mr. Opiyo is a lawyer in courts of law, a human rights international award winner with substantial sureties.
They said that Mr. Opiyo knows his obligations to bail.
Mr. Opiyo appeared before the High Court judge by way of a video conference at Buganda Road, hardly a week after a lower court remanded him until January 11, next year.
Mr. Opiyo, the executive director of Chapter Four Uganda was arrested last week from a city restaurant and detained at the Special Investigations Unit (SIU) Kireka. He was charged with money laundering, a charge that can only be heard by the High Court judge.
Mr. Opiyo was abducted alongside two members of Witness Radio – Uganda legal team Esomu Simon Peter Obure and Anthony Odur. Others were Herbert Dakasi and Hamid Tenywa who were later granted a police bond on December, 24th, 2020.
The prosecution alleges that Mr. Opiyo on October 8, 2020, at ABSA Bank Garden City Branch, in Kampala District acquired $340,000 (about Shs1.2 billion) through ABSA Bank account No.6004078045 in the names of Chapter Four Uganda, knowing at the time of receipt that the said funds were proceeds of crime.
Opiyo is the lawyer representing two NGOs including the Uganda National NGO Forum and Uganda Women's Network whose accounts were recently frozen by the Financial Intelligence Authority over alleged involvement in moving money to finance terrorism activities.
Human rights lawyer Nicholas Opiyo denied bail, remanded again…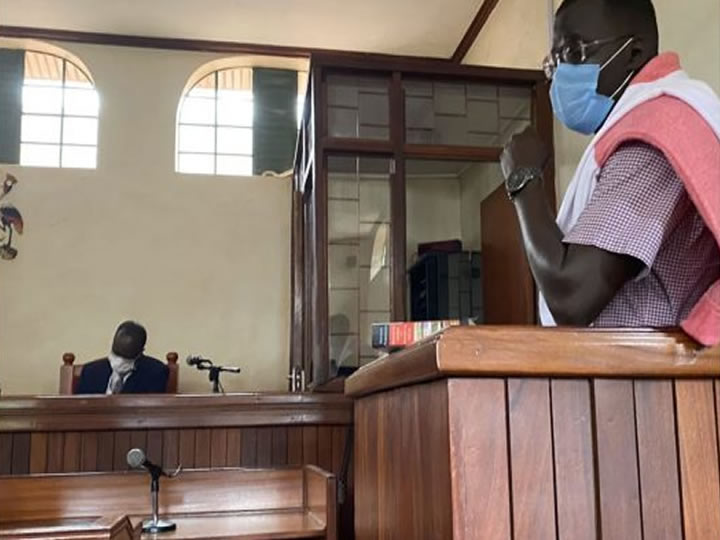 By witnessradio.org Team
Buganda Road court on Monday remanded human rights lawyer Mr. Nicholas Opiyo to Kitalya prison till January 11, 2021.
Opiyo was arrested last week on Tuesday and detained at Special Investigations Unit (SIU) Kireka. He was charged with money laundering.
Mr. Opiyo on Monday appeared before Buganda Road Chief Magistrates court through video conferencing where the case was read to him.
The Chief Magistrate, Mr. Moses Mabende however denied him bail arguing that he has no jurisdiction to hear his case.
The magistrate said the charges against Opiyo who is the executive director of Chapter Four Uganda, can only be heard by the High Court.
He sent him back to Kitalya prison till January 11, 2021, to come for mentioning of the case.
"The accused can apply for bail in the High Court on Wednesday because the case is before Justice Jane Kajuba at the anti-corruption high court," the Magistrate said.
The other four suspects, who included lawyers Herbert Dakasi, Esomu Obure, Anthony Odur, and Human Rights officer, Hamid Tenywa were given police bonds last Thursday.
The prosecution alleges that Mr. Opiyo on October 8, 2020, at ABSA Bank Garden City Branch, in Kampala District acquired $340,000 (about Shs1.2 billion) through ABSA Bank account No.6004078045 in the names of Chapter Four Uganda, knowing at the time of receipt that the said funds were proceeds of crime.
Opiyo is the lawyer representing two NGOs including the Uganda National NGO Forum and the Uganda Women's Network whose accounts were recently frozen by the Financial Intelligence Authority over alleged involvement in moving money to finance terrorism activities.