"Closing Space for Civil Society and Media in East Africa: Forging a Collaborative Response"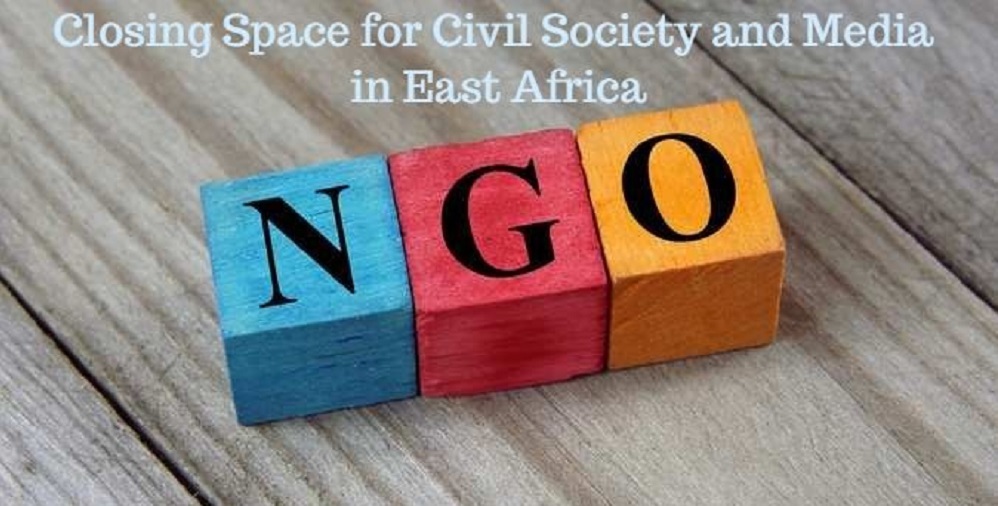 23 February 2018 (Nairobi, Kenya)
We, more than 60 civil society organisation and media representatives from Kenya, Tanzania and Uganda working on human rights, democratic development, transparency, digital media, women and youth empowerment, legal aid, litigation and other issues of public interest are gathered in Nairobi to express our firm resolve to stand together in solidarity as civil society and media.
We will remain vigilant against threats to civic space. We commit to collaborate and provide support to each other through individual and joint efforts at the national and regional levels to combat shrinking space.
We note with concern a trend of closing civic space in the three East African countries characterized by increasing impunity. This has been evidenced by repressive tactics perpetrated by state and non-state actors, including among others:
Intimidation of and reprisals against journalists and activists through smear campaigns, arrests, detention and disappearances;
Enactment of restrictive laws and policies;
Disregard for the rule of law such as the continued failure in Kenya to operationalize the PBO Act despite several court orders;
Constraining financing of civil society organisations and media;
Curtailment of civil society's and media's freedom of movement and ability to freely operate especially in electoral contexts;
Restrictions on access to information through banning of newspapers and shutting down of media outlets and civil society organisations as has happened in Tanzania;
Surveillance of activists and journalists in physical and digital spaces;
Criminalization of dissent;
Use of excessive force to disperse peaceful protests and demonstrations;
intimidation of the judiciary and other governance and oversight institutions that should be independent; and
Harassment of civil society organisations by raids, break-ins, confiscation of documents and equipment as has been experienced in Uganda.
We are cognizant that shrinking civic space is not unique to the region but is contextualised by the decline in democratic ideals globally. Governments seem to adopt repressive tactics from each other and use similar justifications to shrink civic space including national security prerogatives and promotion of accountability within the media and civil society sectors.
Further, as civic space advocates, we note that a repressed civic environment adversely affects not only civil society organisations, the media and ultimately other sectors, but also the ordinary citizen, and leads to cultural, economic, political and social decline of a society.
As a coalition, we have identified areas in which joint interventions are necessary and have developed regional strategies and interventions to maintain and claim civic space. We resolve:
To take joint actions to build mutual understanding and ongoing dialogue between media and civil society;
To engage in regional advocacy;
To strengthen protective mechanisms, including litigation and legal aid;
To develop innovative funding and revenue streams;
To increase the use and protection of digital space;
To enhance civil society and media accountability internally and within the political context;
To work towards redefining narratives and public perceptions of the sector; and
To mobilize academia in order to leverage knowledge and research outputs.
At the national level, we identified several initiatives to enhance civil society organisations and media cooperation including establishing ongoing dialogue platforms, developing joint capacity building initiatives, building trust, addressing mutual security concerns online and offline, and mitigating risks.
We will engage with other actors including academia, professional associations, young people, and state institutions, to cultivate a broader understanding and appreciation of the role of civil society and media in a democratic society.
We pledge to continue collaborating towards ensuring a safe and enabling space for civil society and media in East Africa.
DR Congo oil palm company bankrolled by development banks unleashes wave of violence against villagers after peaceful protests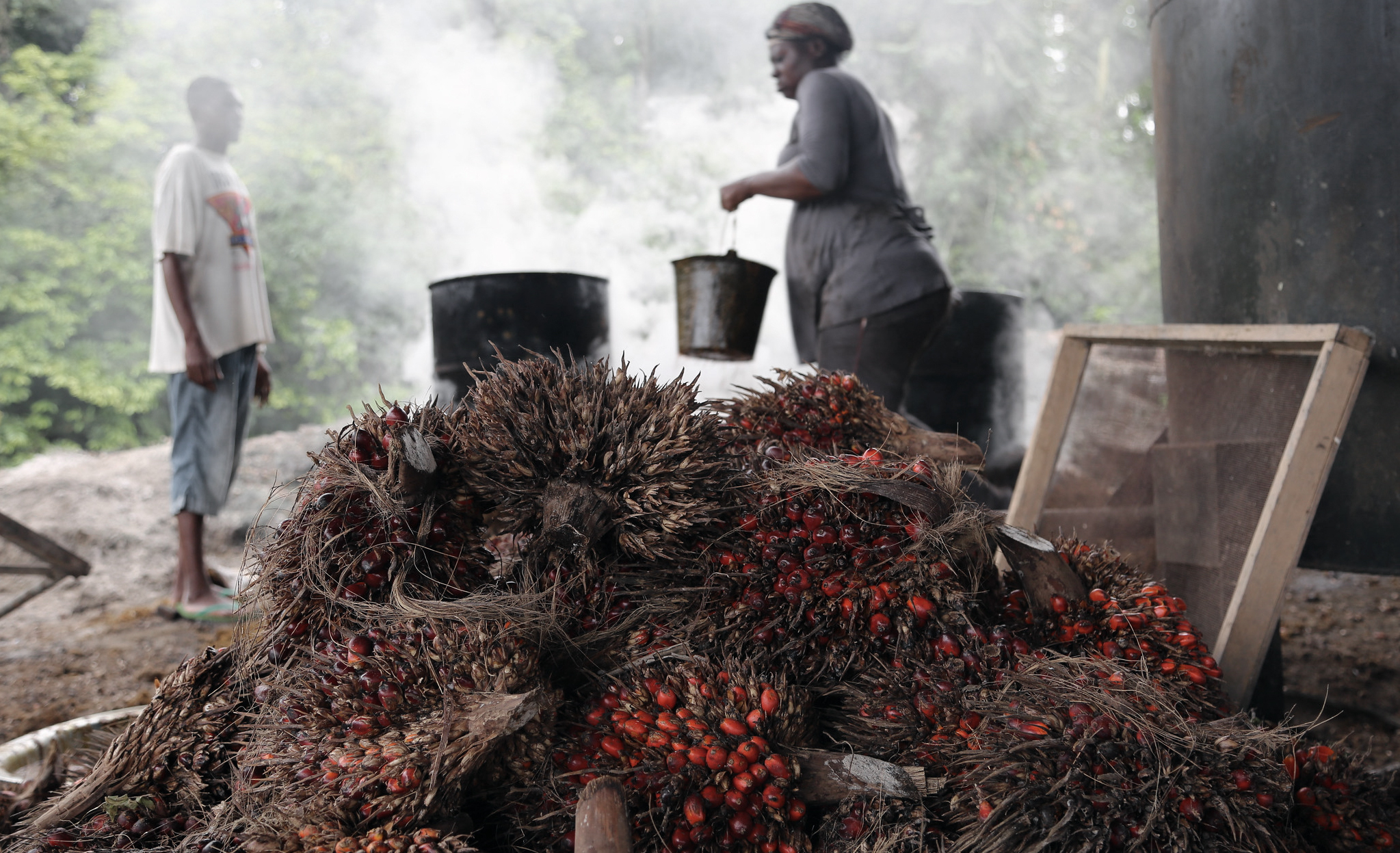 On 13 February 2021, local communities in the area of Lokutu, Tshopo Province, Dr Congo organised peaceful actions to protest the arrival of a delegation of investors organised by the oil palm plantation company Plantations et Huileries du Congo (PHC). The villagers were protesting against the failure of the company to provide them with any benefits after more than a 100 years of illegally occupying their lands and the recent takeover of the company by a private equity fund called Straight KKM without any involvement from the communities. Since 2013, PHC, until last year owned by the Canadian company Feronia Inc, has received over US$150 million in financing from the development banks of the UK, Belgium, France, Germany, the Netherlands, Spain and the US. 
A peaceful protest was held at the airplane landing strip in Mwingi to greet the arrival of a delegation of the new owners of PHC/KKM. The new director of PHC and one of its new owners, the Congolese businessman Kalaa Mpinga, was not part of the delegation, which was composed of 3 Asian investors, a representative of PHC and a South African. The villagers then marched from the airfield to the office of PHC in Lokutu.
The next day, the delegation attempted to visit some of the affected communities (notably in Mindua). In some places they were confronted with roadblocks organized by the communities as a sign of discontent. 
In the days that followed, PHC's security guards (known as gardes industriels) began terrorising the local populations.
According to the information provided by numerous local sources, dozens of villagers from the communities of Mindua, Mwingi, Bolesa, and Mosite (all located in the vicinity of PHC's Lokutu plantations) suffered arbitrary arrests and/or physical violence. At the present time, it appears that 12 people are still being held in Yangambi prison (150 km from Lokutu and therefore far from their villages and from any support to assist them in asserting their rights). 
One of those attacked by the company's security guards died shortly after being badly beaten, tortured and detained. Blaise Mokwe, a 33-year old man engaged to be married, from the village YAKOTE, community of BOLESA, BOLINGA sector, Yahuma territory in the middle of the PHC/ Feronia/ KKM Lokutu plantations in the Province of Tshopo in the Democratic Republic of Congo, died on 21 February 2021 as a result of torture, assault and beatings, perpetrated by the security guards of PHC / Feronia / KKM in Yahuma/Basoko territory, at the Lokutu plantation site, Tshopo Province (DRC).
Here is a breakdown of the arrests and assaults that have occurred so far:
1] Arbitrary arrests in Mwingi – 13 February 2021 – of 3 RIAO-RDC members and 1 community leader
2] Arbitrary arrests in Bolesa – 15 February 2021 – of 8 people, one person who died of his injuries
3] Arbitrary arrests in Mindua – 15 February 2021 (and following days) – of 5 (or more) persons
4] Information that several women were likely raped in Mindua, Mwingi, Bolesa, Mosite
Increasing violence over the past months
According to community members, since the recent sale of PHC, and the hiring of Mr King Mpika as Security Estate Manager (head of security) of the PHC in Lokutu, the criminalisation of local protest has increased. According to Gilbert Lokombu Limela, President of the Civil Society of Basoko (Lokutu side), King Mpika's security operations also include a detachment of around 50 police officers from Kisangani. Tensions have also been heightened because of the delay in a mediation process that was promised to the communities by the DEG-FMO-Proparco complaint mechanism over 2 years ago. 
Mr King Mpika (who according to some sources is related to the new PHC owner Kalaa Mpinga) is said to have made death threats towards two of the detainees arrested on 13 February, before leaving Lokutu: Mr Christian Litikela and Chimita Alela. 
He is said to have given the orders that led to the acts of repression and recent arrests. 
Circumstances of the arrests
According to local sources, the arrests at Mwingi were carried out by local police, at the request of PHC security. The security guards led or participated in the arrests.
In Mwinigi, three members of RIAO-DRC in Lokutu were arrested under a false pretext of inciting revolt, taking photos of the protest and providing interviews to journalists in which they explained the context of the Lokutu protests. Similar charges were made against the community leader who was arrested at the same time. Three of those arrested were badly beaten. One was released after a payment of 300,000 FC (US$150), while the three others were transferred to Yangambi prison
In the vicinity of Bolesa, the PHC security guards arrested 4 women and 4 men, which they then took to the police station in Lokutu. Several of those arrested were assaulted before they arrived at the police station. Some arrived handcuffed/tied. The eight villagers were taken to the holding cell in Lokutu and the four women were later released. Three of the men were transferred to Yangambi prison. One of those arrested and assaulted, Mr. Blaise Mokwe, was transfered to a hospital which could not care for him and he died on 21 February of his injuries at his home.
There are also reports that a young teacher from Mwingi, who is a local member of RIAO-RDC, was assaulted by PHC security guards while he was travelling to central Lokutu, without any reason given. According to local sources, the arrest was extremely violent. The teacher was eventually tortured, handcuffed and taken to Lokutu prison. He is reported to be in critical condition. 
Following the violent incidents in the vicinity of Lokutu after the demonstration, further assaults and arrests were reportedly made in other villages, including Mindua. The majority of those arrested in Mindua were apprehended by PHC security guards on suspicion of stealing palm nuts and taken by the security guards to Lokutu police station. Sources indicate that five men were arrested, as well as one woman who is five months pregnant. The woman was allegedly beaten and raped and is now at risk of losing her baby. She is reported to have been transferred from the local police station in Lokutu to Yangambi prison. 
Local sources also state that there were several cases of sexual assault and rape committed against women by PHC security guards in Mindua, Mwingi, Bolesa and Mosite during this wave of violence. 
Killing of Blaise Mokwe
Blaise Mokwe, a 33-year old man engaged to be married, from the village of Yakote, was arrested on 15 February at his home near his village of Yakote. That day, he started his day by sweeping his yard in front of his house. As his broom was broken, he went to the plantation to look for a stick to repair his broom. 
That's when he was arrested by the security guards. They accused Mr. Mokwe of "stealing palm nuts belonging to the plantation" and forced Mr. Mokwe to take them to his house to search the premises and find the "nuts". Following the search, they found no nuts or oil at Mr Mokwe's home. However, the security guards decided to take Mr Mokwe to the Lokutu police station. Considering this arbitrary arrest and in the absence of any offence, Mr Mokwe refused to follow them. The security guards then tried to take him by force to the Lokutu police station.
When Mr. Mokwe resisted, the security guards beat and kicked him and then took him by force, handcuffed, to the Lokutu police station (25 km away).  
On arrival at the police station, the commander reportedly demanded that Mr Mokwe be immediately taken to hospital as his health was in a critical state. Unfortunately, at the hospital, due to a lack of medication, Mr Mokwe was unable to receive the necessary care. He therefore returned to his village in Yakote. He died on February 21, in Yakote/Mosite, of the injuries sustained when beaten by the PHC security guards.
In an act of protest and desperation, Mr Mokwe's family took his body to the Lokutu police station the next day to seek justice. But the Lokutu local police commander refused to allow the body to be taken to the police station because, according to him, the security guards of PHC were responsible for Mr Mokwe's death, not the police. The body was then taken to the PHC workers' camp in Lokutu, where it remained during the day of February 22nd, in the presence of some relatives. 
PHC made a contribution of 200,000 FC (US$100) to the funeral expenses of Mr Mokwe. Subsequently, PHC requested that an acknowledgement of debt be signed by Mr Mokwe's elder brother, committing him to reimburse PHC for the payment of the advance to cover funeral expenses. Subsequently, sources confirm that representatives of PHC acknowledged that Mr Mokwe's death was linked to the assault and beatings he suffered at the hands of its security guards. 
This is understood to be what motivated the company to promise the family an additional indemnity of 500,000 FC (US$300) to cover the funeral expenses.
Mr. Mokwe was buried on 22 February at the end of the day.
CSOs urge banks and other IFIs not to finance E.Africa oil pipeline project…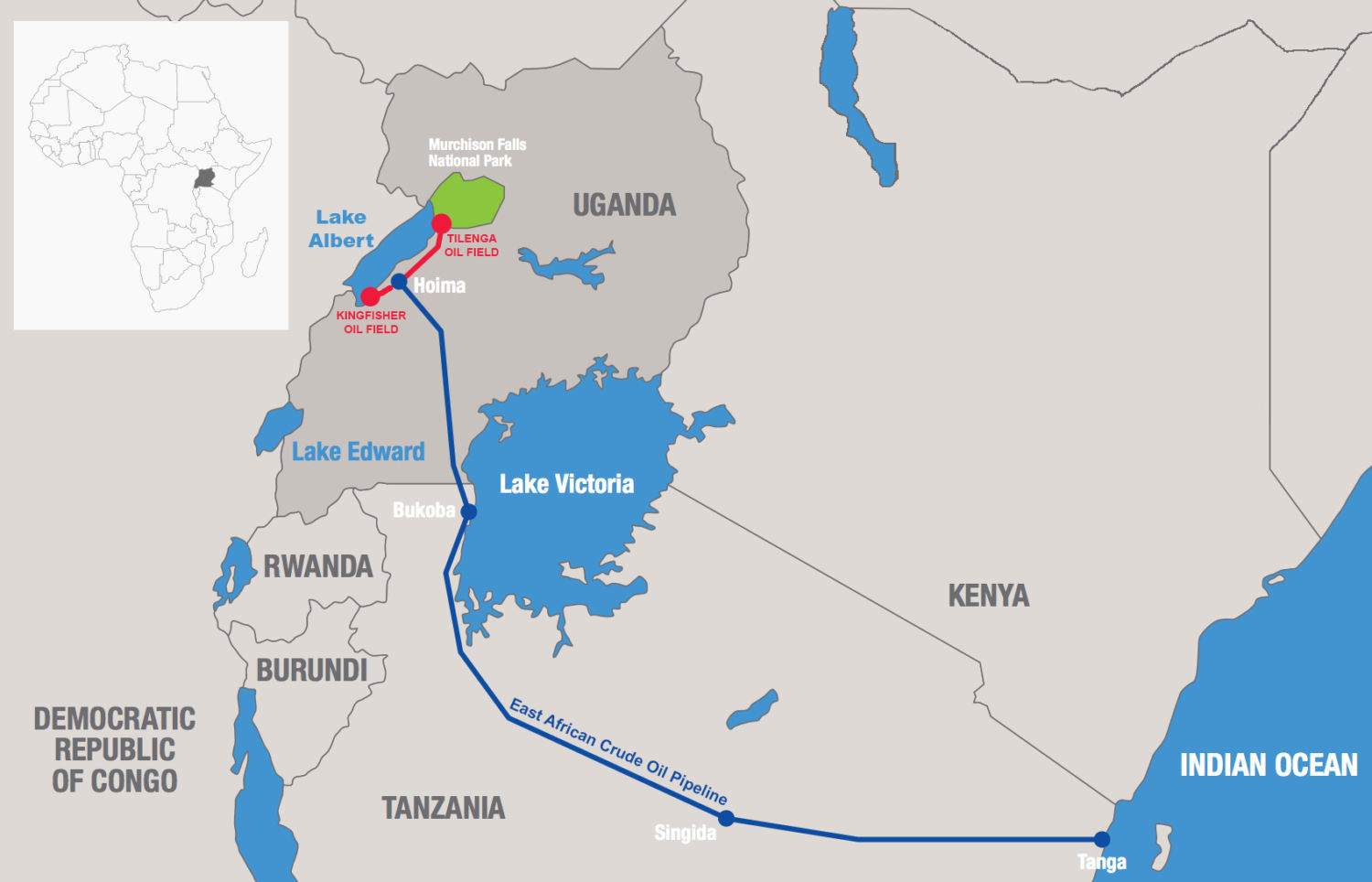 By witnessradio.org Team
Kampala – Uganda – More than 260 charities on Monday, the 1st/March/2021 urged banks and international financial institutions throughout the World not to finance a $3.5 billion oil pipeline in East Africa, concerned the project could lead to the loss of land for poor communities and livelihoods, environmental destruction and surging carbon emissions.
In a signed open letter 263 charities, estimated that once the project financing is availed, it will displace 14,000 households across Uganda and Tanzania will lose their land and hundreds of families will need to be resettled as a result of the pipeline and oil development.
As currently planned, the East African Crude Oil Pipe Line (EACOP) will pass through 178 villages in Uganda and 231 in Tanzania, leading to massive physical and economic displacement.
The proposed 1,445-kilometer crude oil pipeline worth $2.5 billion will stretch from Hoima in Uganda to the port of Tanga in Tanzania and expected to carry 216,000 barrels of crude oil per day (10.9 million metric tons per year) at 'plateau production' 
South Africa's Standard Bank, Japan's SMBC, and China's ICBC are all advising the parties behind this pipeline, and are likely to be working to arrange the project finance loan. They'll need other financiers to join them.
However, the undersigned CSOs from across the world who stand in solidarity with the directly affected communities and local CSOs defending community rights have urgently demanded financial institutions of the project to halt its funding that would displace tens of thousands of people, endanger the critical ecosystems of the Lake Victoria basin area and also putting in danger the climate catastrophe.
 In another part of the open letter to the financiers of the project explain that the project has already caused the large-scale displacement of local communities and poses grave risks to protected environments, water sources, and wetlands in both Uganda and Tanzania, including the Lake Victoria basin, which millions of people rely upon for drinking water and food production
According to the organizations, the same company has not yet compensated over 5,000 people in Uganda whose land was acquired to develop the pipeline project between 2018 and 2019.
"These people were stopped from cultivating on their land and setting up new developments. This has left people impoverished. The impacts of this increased poverty are being felt by women, parents, children, the elderly and others who were mainly using the land to grow income-generating (cash) and perennial crops," reads the part of the letter.
According to calculations based on the specific fuel density of the EACOP blend, the emissions from the burning of this fuel would be at least 34.3 million metric tons of CO2-equivalent (CO2e) per year. These emissions will dwarf the current annual emissions of its two host countries combined, and will in fact be roughly equivalent to the carbon emissions of Denmark.
In addition to significantly contributing to the climate crisis, the project poses serious environmental and social risks to protected wildlife areas, water sources, and communities throughout Uganda and Tanzania.
Extraction at the oil fields in Albertine Graben will jeopardize the Murchison Falls National Park, which is important for tourism as Uganda's second most visited national park. In addition, the mangroves at the coast of Tanzania which the pipeline puts at risk support approximately 150,000 people, in addition to the ecological services they provide. The 300 permanent jobs the pipeline is expected to create will not compensate for the loss of jobs in agriculture, tourism, and mangroves.
Nearly a third of the planned pipeline (460 kilometers) will be constructed in the basin of Africa's largest lake, Lake Victoria where more than 30 million people depend on Lake Victoria for water and food production. The pipeline also crosses several rivers and streams that flow into the lake, including the Kagera River.  Possible spills from the pipeline due to bad maintenance, accidents, third-party interference or natural disasters, risk freshwater pollution and degradation in this area – a likelihood that is even greater since the area around Lake Victoria is an active seismic area.
As a result of these risks, the project is facing significant local community and civil society resistance. 
In November 2020 in Uganda, over 877 petitioners – including 810 directly affected people – signed a petition to Total and the other EACOP project developers. They called on the oil companies to prioritize environmental conservation and community livelihoods over the EACOP project.
The CSOs, therefore, call on all banks and all financial institutions with a business relationship to Total and CNOOC to publicly commit not to participate in financing the EACOP project or associated oil projects, engage with the governments of Uganda and Tanzania and other financiers to promote an energy future for East Africa that, does not rely on oil or other fossil fuels, but rather on clean energy alternatives; and to demand that Total acts immediately to compensate people already affected by the pipeline for the impacts to their land.
DR Congo: RIAO-RDC calls for the immediate release of four leaders from the community of Mwingi who were arrested after a peaceful protest against the oil palm plantation company PHC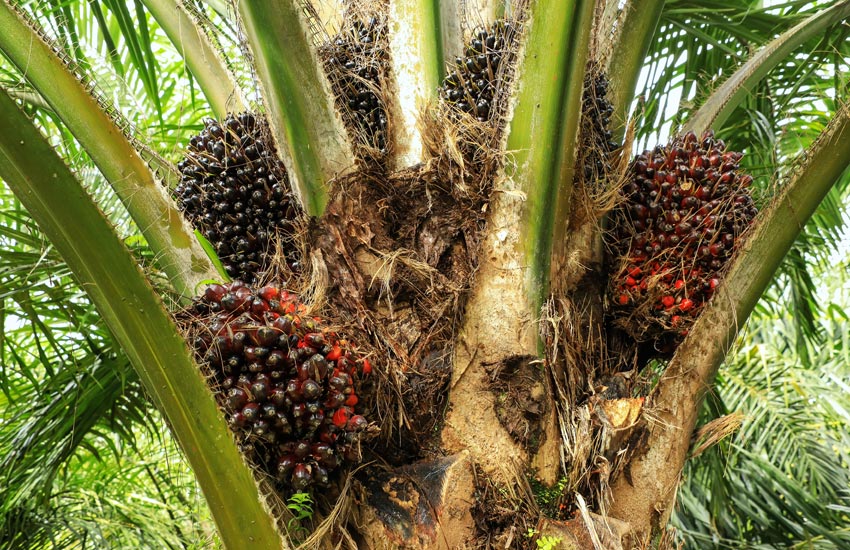 RIAO-RDC | 14 February 2021
DR Congo: RIAO-RDC calls for the immediate release of four leaders from the community of Mwingi who were arrested after a peaceful protest against the oil palm plantation company PHC
Four members of RIAO-RDC were arrested during a march held by the communities of Mwingi to protest the arrival of a company delegation led by Mr Mpinga, the new boss of Feronia/KKM, accompanied by his investors.
Those arrested are :
▪︎ Mr Christian Litikela (member of RIAO-RDC in Lokutu);
▪︎ Mr André Lisongi (member of RIAO-RDC in Lokutu);
▪︎ Mr José Litikela (member of RIAO-RDC in Lokutu);
▪︎ Mr Chimita ALELA (leader of Mwingi).
They were almost abducted and tomorrow, 14 February 2021, they will be taken to Yangambi Central Prison.
The parents of the three members of RIAO-RDC visited the RIAO-Lokutu operations officer to request the intervention of RIAO-RDC and its allies to seek their release before being transferred to Yangambi or Kisangani, where they would likely be held in prison for several months, as was the case of the 5 leaders of Yalifombo who are still awaiting a verdict, although they have been required to appear in court every month in Yangambi on bail.
Reasons given for the arrests :
The 3 members of the RIAO-DRC in Lokutu were arrested under a false accusation of having incited revolt, having taken pictures of the protest march and having given interviews about the march to journalists in Lokutu.
Mr. Alela is accused of having made serious statements against Feronia during the said march and during interviews with journalists who were reporting on the march which was held to protest the massive violations of community rights and human rights perpetrated by PHC/Feronia/KKM.
RIAO-RDC strongly condemns this violation of freedom of expression and the cruel, inhuman and degrading treatment of the 4 people.
We demand their immediate release as the protest march is a democratic form of demonstration authorised by Congolese law and several international legal instruments ratified and signed by the Democratic Republic of Congo.
We call on the Western development banks that fund PHC/Feronia/ KKM in the Congo to do their best to put an end to these kinds of atrocities against the members of RIAO-DRC and their beneficiaries.
▪︎ We warn Mr. KING MPIKA (Mr. Kalaa Mpinga's cousin) who made death threats  to Mr. Christian Litikela and Chimita Alela (saying he would make them disappear before leaving Lokutu).
In addition, in Bolesa, Mr King Mpika and his forces were able to bring back 4 leaders from Bolesa who are being held at the Congolese National Police jail in Lokutu while awaiting to be taken to the central prison in Kisangani.
For more information, contact:
Jean-François Mombia Atuku, Director of RIAO-RDC
Tel: 00243847122924
WhatsApp: 00221773469621