Defying Mass Voices: Museveni Assents To The "Agelimit Bill".
President Museveni has assented to the constitutional amendment bill 2 giving himself a lee way to contest for the same position in 2021.
According to head of communications and corporate affairs at Parliament, Chris Obore, the president "assented to the bill on the 27th-of December and it is now a constitutional amendment act".
The bill was passed by parliament on the 20th of December amid opposition from a section of MPs, opposition political parties and civil society who ran a campaign dubbed "Togikwatako" literally meaning "don't touch the constitution".
The decision by the president who parades as a democratic leader elected by majority citizens contradicts findings in a report compiled by members of civil society indicating that 85% of Ugandans are against the lifting of term limits.
"85% of Ugandans believe that the constitution should not amended to remove age limits but findings also show that several representatives will vote against the position of the people they represent and support the lifting…this is absurd" Said Godber Tumushabe, the executive Director of the great Lakes institute of Strategic studies while releasing findings of the report before parliament convened for the session in which the bill was passed.
The first amendments to the constitution concerning the position of the president were implemented in 2005 when parliament lifted the term limit of five years giving way to president Museveni to contest again in 2006.
Asked why the amendment this times more opposition, the country director Action aid Uganda told Witnessradio.org that this was the last stroke and every Ugandan is worried.
"This is the last stroke on the camel's back if I can say, in 2005 people were against the lifting of term limits but not as much as this because they had hope that there existed limits on age…now all will be lost". He said.
The amendments passed on the 20th of December 2017 will also see the presidential term extended to Seven years from five and so is the parliamentary term.
The age for anyone vying for president will also be 18 years not 35 as it was before the amendment.
DR Congo: RIAO-RDC calls for the immediate release of four leaders from the community of Mwingi who were arrested after a peaceful protest against the oil palm plantation company PHC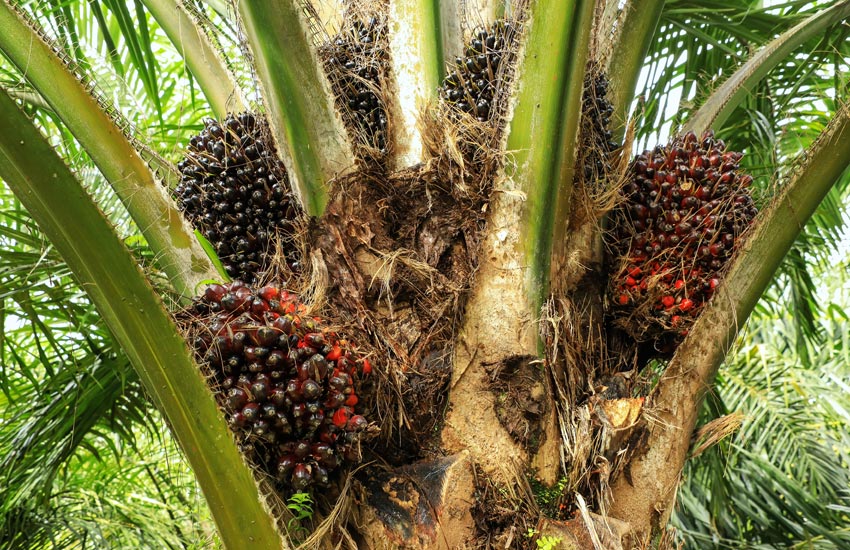 RIAO-RDC | 14 February 2021
DR Congo: RIAO-RDC calls for the immediate release of four leaders from the community of Mwingi who were arrested after a peaceful protest against the oil palm plantation company PHC
Four members of RIAO-RDC were arrested during a march held by the communities of Mwingi to protest the arrival of a company delegation led by Mr Mpinga, the new boss of Feronia/KKM, accompanied by his investors.
Those arrested are :
▪︎ Mr Christian Litikela (member of RIAO-RDC in Lokutu);
▪︎ Mr André Lisongi (member of RIAO-RDC in Lokutu);
▪︎ Mr José Litikela (member of RIAO-RDC in Lokutu);
▪︎ Mr Chimita ALELA (leader of Mwingi).
They were almost abducted and tomorrow, 14 February 2021, they will be taken to Yangambi Central Prison.
The parents of the three members of RIAO-RDC visited the RIAO-Lokutu operations officer to request the intervention of RIAO-RDC and its allies to seek their release before being transferred to Yangambi or Kisangani, where they would likely be held in prison for several months, as was the case of the 5 leaders of Yalifombo who are still awaiting a verdict, although they have been required to appear in court every month in Yangambi on bail.
Reasons given for the arrests :
The 3 members of the RIAO-DRC in Lokutu were arrested under a false accusation of having incited revolt, having taken pictures of the protest march and having given interviews about the march to journalists in Lokutu.
Mr. Alela is accused of having made serious statements against Feronia during the said march and during interviews with journalists who were reporting on the march which was held to protest the massive violations of community rights and human rights perpetrated by PHC/Feronia/KKM.
RIAO-RDC strongly condemns this violation of freedom of expression and the cruel, inhuman and degrading treatment of the 4 people.
We demand their immediate release as the protest march is a democratic form of demonstration authorised by Congolese law and several international legal instruments ratified and signed by the Democratic Republic of Congo.
We call on the Western development banks that fund PHC/Feronia/ KKM in the Congo to do their best to put an end to these kinds of atrocities against the members of RIAO-DRC and their beneficiaries.
▪︎ We warn Mr. KING MPIKA (Mr. Kalaa Mpinga's cousin) who made death threats  to Mr. Christian Litikela and Chimita Alela (saying he would make them disappear before leaving Lokutu).
In addition, in Bolesa, Mr King Mpika and his forces were able to bring back 4 leaders from Bolesa who are being held at the Congolese National Police jail in Lokutu while awaiting to be taken to the central prison in Kisangani.
For more information, contact:
Jean-François Mombia Atuku, Director of RIAO-RDC
Tel: 00243847122924
WhatsApp: 00221773469621
Access to information: Challenge those who hold information in courts of law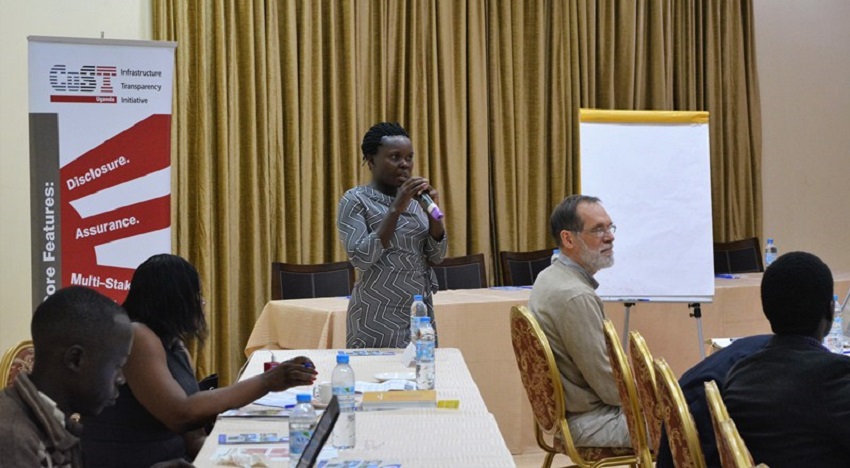 Stakeholders in the media fraternity have been advised to utilize provisions within the law to access information where it is denied.
Speaking to journalists on media law in Uganda at a meeting organized by CoST Uganda Chapter – the Infrastructure Transparency Initiative hosted by Africa Freedom of Information center (AFIC) , Vision group lawyer Tony Kirabira said many office bearers hold crucial information under the guise of "classified information" even where it does not apply.
"Court is supposed to determine what is considered classified, but because journalists are not aware of their rights, they automatically back off when told that information is classified. It may be hard for one person to go to court but a group can challenge this". Said Mr. Kirabira.
At the same meeting, CoST Uganda Chapter unveiled media awards for journalists who run stories on infrastructure transparency.
The Programme Officer, Olive Kabatwairwe said the awards are meant to encourage journalists to cover stories on infrastructure, use disclosed information to inform authentic reporting and engage duty bearers to account.
She said,  all submissions must have been published or broadcast in a Ugandan media outlet or a regional outlet with a substantial Ugandan audience between August 2017 and July 2018.
"The awards will be awarded based on who scored highest in developing objective articles, running stories, social media posts in the CoST core features of Assurance, Disclosure, Social Accountability and Multi-stakeholder working arrangement"Kabatwairwe emphasized.
She adds that a decision has been taken to have the media submit entries based on areas of stakeholder participation in the delivery of infrastructure projects in Uganda including;
1. Stakeholder participation in the delivery of infrastructure projects in Uganda
2. Data disclosed and data withheld
3. Supervision of contracts  and delivery of public works
4. Climate change and infrastructure development.
CoST is a Multi-stakeholder working initiative that promotes transparency, value for money through building the capacity of citizens and Procurement Entities to use data to inform the delivery of infrastructure projects. The idea is that, information is power, and with correct information, everyone will be armed with the rightful tools of engagement.  CoST's work is informed by tools such as the Infrastructure Data Standard, the Infrastructure Monitoring pathway, Disclosure frameworks,  Multi-Stakeholder working members, and the Assurance Process. These help the initiative, identify best practices, lessons and case studies for replica.
..
Accessing information still a problem in Uganda: civil society
By witnessradio.org Team
Government has been asked to work towards enabling Ugandans access information for improved service delivery in the infrastructure sector.
The call was made by the executive director Africa Freedom center Glibert Sendugwa during a two days media training on the CoST Uganda project hosted by the center.
Sendugwa says that there is a lot of information hidden from the public on contracts in the infrastructure sector and this has to change.
"Currently the Uganda government avails only 12% of information to the Citizens, this is very low. Countries like Ethiopia have reached a 40 percent mark" Mr. Gilbert Sendugwa said.
He said government has continued to avail information about contracts during the commissioning of projects but at the end nothing is done and following up such projects becomes a problem.
CoST is a multi-sector initiative with participating countries in four countries. CoST promotes transparency by disclosing data from public infrastructure investment, helping to inform and empower citizens to help them hold decision makers to account.
Speaking at the same training workshop, the spokesperson ministry of works, Susan Kataike appealed to the journalists to always do research for better stories.
"The problem with journalists in Uganda is that they don't research, they come to you with allegations, at least have 80 of the information then I give you the 20% to complete the story." She challenged journalists.
Meanwhile the vice chairperson multisector group [MSG] Enock Nimpamya promised that his commission will continue to work with the media for more transparency in the infrastructure sector.