#COP27: HUMAN RIGHTS ADVOCATES URGE PARTIES TO INCREASE RECOGNITION AND PROTECTION OF ENVIRONMENTAL AND LAND DEFENDERS.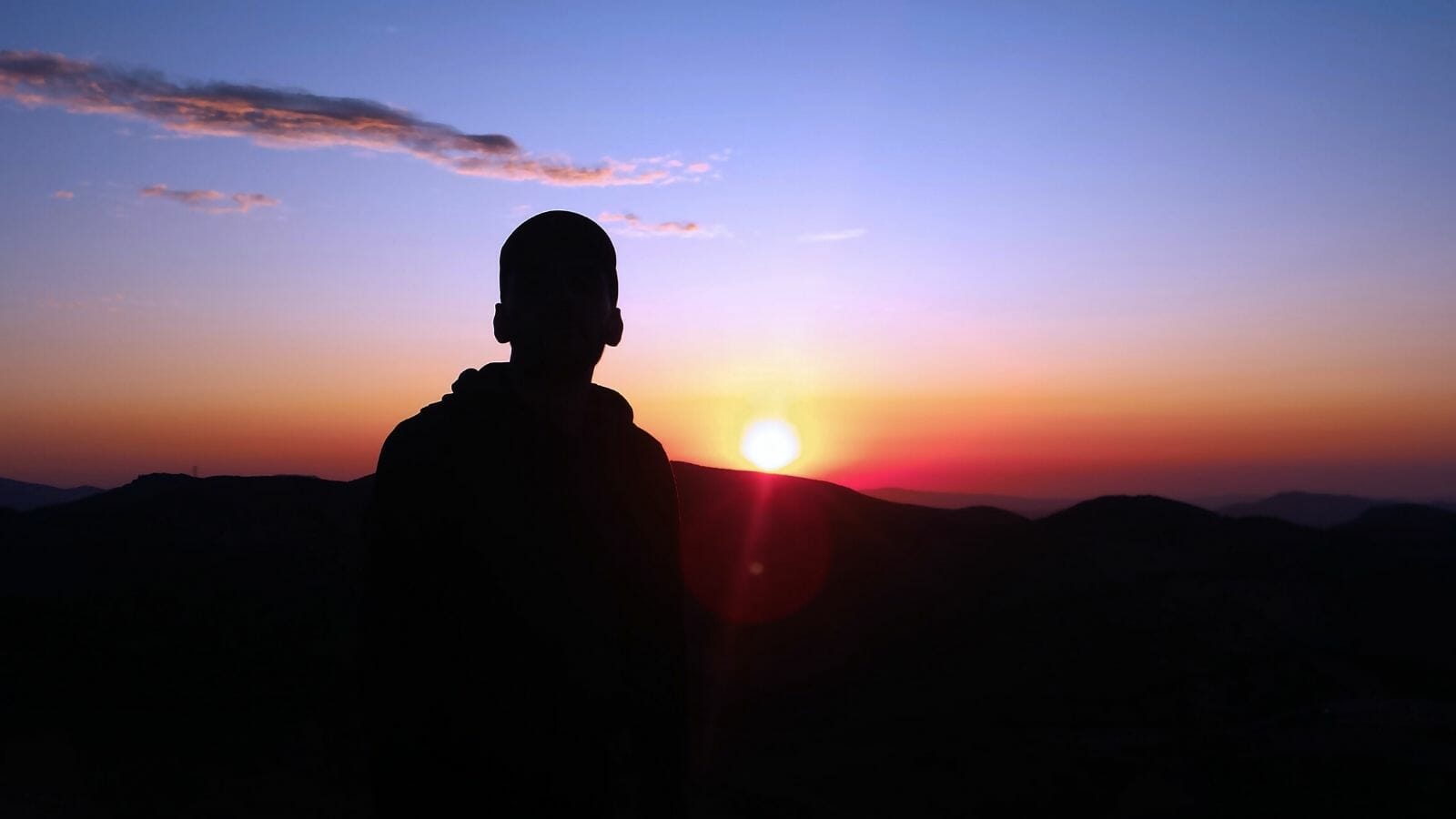 Environmental and land defenders play a critical role in mitigating the effects of climate change, yet they're often subjected to violence, harassment, intimidation, and criminalization for speaking out against land dispossession and climate abuses. Today, the climate justice and human rights organizations EarthRights International, Global Witness, Natural Justice, Sociedad Peruana de Derecho Ambiental (SPDA), CIVICUS, and the International Land Coalition released a set of recommendations for policymakers attending the upcoming COP27 climate conference in Egypt, calling on them to take meaningful steps to protect those on the frontlines of the climate crisis and to enable diverse, safe, and effective participation of civil society observers during COPs.
Recent reports from the Intergovernmental Panel on Climate Change (IPCC) warn that the world has an ever-narrowing window to avoid climate catastrophe. Meanwhile, Indigenous and frontline communities bear the brunt of the world's climate change impacts and are increasingly threatened for speaking out against environmental abuses. Most of these threats relate to land conflicts involving climate-damaging industries – from deforestation by agribusinesses to mining, yet corporate accountability for such harms is lacking. Civil society and Indigenous peoples have also been raising concerns for years about access, participation, and freedom of assembly at UNFCCC meetings. COP27 in Egypt raises additional challenges because of the context of closed civic space in Egypt.
"States have been unable to offer environmental and land defenders the adequate level of protection and guarantees they need to safely exercise their role. Either it is apathy or incapacity, or the intervention of large power schemes, corruption, or organized crime, but States do not advance as needed in the defense of defenders' rights. A higher recognition and incorporation by UNFCCC and COP27 of the role of defenders in facing the climate crisis is crucial to move States towards stronger protection schemes," said Silvana Baldovino, SPDA's Biodiversity and Indigenous Peoples Program Director.
According to Global Witness, on average, one land and environmental defender has been killed every two days since 2012. Civil society experts have also reported an uptick in efforts to criminalize defenders, enact legislation to prevent freedom of assembly, and deter activists with punitive lawsuits such as strategic litigation against public participation (SLAPPs). In September, EarthRights identified 134 cases in the past ten years in the U.S. in which the fossil fuel industry has used SLAPPs and related tactics against its critics.
"All over the world, Indigenous peoples, environmental activists, and other land and environmental defenders are working to address climate change and biodiversity loss," said Shruti Suresh, Strategy Lead – Land and Environmental Defenders Campaign for Global Witness. "Yet they are under attack themselves facing violence, criminalization, and harassment, perpetuated by repressive governments and companies prioritizing profit over human and environmental rights. We urgently need to promote corporate and government accountability in defending the defenders and enable their participation in climate decision-making."
These trends contradict recent international multilateral environmental agreements such as the Escazu Agreement in Latin America and the Caribbean, which came into force in 2021, and the Aarhus Convention in Europe, which recognize the role of environmental defenders in building a just transition and the need to protect them from further harm.
"The Escazu Agreement was the first treaty in the world to include specific obligations for the recognition and protection of environmental defenders," said Natalia Gomez, EarthRights Climate Change Policy Advisor. "However, at the United Nations Framework Convention on Climate Change climate negotiations, there is very little recognition of the central role that environmental and human rights defenders play in the global response to the climate crisis. The upcoming COP27 is a historic opportunity for parties to enhance climate action by advancing the recognition and protection of environmental defenders. We cannot achieve climate justice without protecting those at the frontlines of the crisis."
While reprisals against activists occur worldwide, experts who helped author the analysis agree that parts of Africa are particularly dangerous for environmental and human rights defenders.
"Environmental defenders in Africa have increasingly become the subject of reprisals linked to the increasing appetite for fossil fuels, unsustainable development projects, and conservation initiatives across the region," said Eva Maria Okoth, Senior Program Officer for Natural Justice. "According to Natural Justice's 2021 report on the African Environmental Defenders Emergency Fund, the majority of environmental defenders who were supported by the Fund received multiple threats, including death threats, threats of being arrested, and/or threats of being attacked. The report further established that eviction is the second most prominent threat faced by applicants. Other common risks documented around the world include physical attacks, Strategic Lawsuits Against Public Participation (SLAPP suits), judicial harassment, and emotional and sexual violence."
"Environmental and Land defenders in Africa face a myriad of challenges in their efforts to demand climate action, characterized by violence, repression, harassment, and criminalization," added Audace Kubwimana, Africa Regional Coordinator of the International Land Coalition. "As the climate crisis deteriorates, so does the violence against those protecting our land and environment. Silencing dissenting movements endangers the lives and livelihoods of vulnerable populations and dampens the significant role played by defenders in the context of the climate crisis."
"Environmental, land, and Indigenous rights defenders in Africa are among the communities that are most vulnerable to violence and harassment at the hands of their States. Such impunity continues unabated in many countries, including Cameroon, Nigeria, Kenya, Tanzania, Uganda, and South Africa. States must ensure that environmental, land, and Indigenous defenders suffer no reprisals for legitimate activities to defend the rights of their communities," said Dr. Paul Mulindwa, Civicus' Advocacy and Campaigns Lead for Africa.
"The reprisals faced by land and environmental defenders in the global south, coupled with the increasing threats of climate-induced loss and damage, is an egregious violation of their fundamental human rights and untimely their right to self-determination. It is paramount that defenders, Indigenous peoples, and frontline communities are protected, and their rights expanded and safeguarded from the preparators of reprisals and climate criminals who persistently put profit before people and the environment," concluded Katherine Robinson, Head of Campaigns, Natural Justice.
Recommendations for Parties at COP27: 
Parties must recognize the link between the climate crisis and the growing violence and repression against land and environmental defenders and take meaningful steps to protect the role of defenders in promoting ambition and enhancing climate action.
Ensure a strong and effective Action for Climate Empowerment (ACE) action plan by including the following activities:

Hold an ACE Dialogue on Environmental Human rights defenders, including Indigenous peoples and frontline communities, to identify the obstacles that defenders face when trying to exercise their rights to access information, public participation, and education.

Identify gaps preventing environmental defenders to exercise access to information and participation in climate action through consultation with Indigenous peoples and frontline communities, relevant UN offices, relevant civil society groups, and other key stakeholders.
Provide targeted recommendations for parties, inter-government bodies, and other relevant key stakeholders to take action to increase protection for defenders and enable them to exercise their rights to participate and contribute to decision-making related to climate and environmental matters.
Ensure that human rights experts, Indigenous peoples, environmental and human rights defenders, and representatives of frontline communities can participate in the technical dialogue and roundtables of the Global Stocktake and facilitate and lead some of the discussions.
Address the situation of environmental and land defenders during the Global Stocktake Technical Dialogue and roundtables. The outcomes of the Global Stocktake should offer specific guidance on how parties should increase their ambition to fulfill their human rights obligations. This should include guidelines to protect the rights of land and environmental defenders and guarantee their access to information, public participation, and consultation.
Governments wishing to host COPs should enable the exercise of rights of freedom of association and peaceful assembly and guarantee safe participation by civil society and Indigenous representatives during COPs.
Source: Earth Rights
Press Release – CICDHA: UN Human Rights Committee calls on China for mechanisms to investigate and punish harmful activities of its companies and banks abroad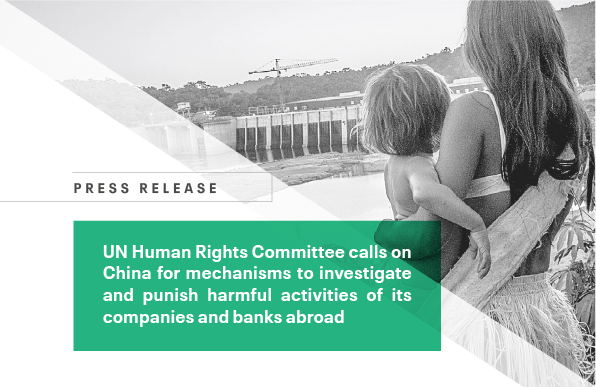 This past February, a delegation of 11 Latin American civil society organizations from the Collective on Chinese Finance and Investment, Human Rights and Environment (CICDHA) and representatives of affected communities, in collaboration with the International Service for Human Rights (ISHR) and FIAN International, participated in the third evaluation of the People's Republic of China (PRC) by the United Nations (UN) Committee on Economic, Social and Cultural Rights (CESCR), in Geneva. The organizations requested the CESCR to recommend that the PRC respects, protects and fulfills its extraterritorial obligations related to economic, social, cultural and environmental rights contained in the ESCR Covenant and other UN instruments it has signed and recognized. This obligation includes the activities of Chinese state-owned and semi-state-owned companies and banks, as well as projects in which they participate in Latin America.
Last January, CICDHA and ISHR submitted to CESCR a report documenting the impacts of Chinese corporate activities in 14 projects developed in 9 Latin American countries: Argentina, Bolivia, Brazil, Chile, Colombia, Ecuador, Mexico, Peru and Venezuela. The report demonstrates violations of the rights of indigenous peoples, the right to health, a healthy environment, water, food, housing, labor rights, and various civil and political rights, which are protected by UN treaties, covenants and conventions. Furthermore, the report states that "…China is one of the largest investors in Latin America and has an enormous responsibility to avoid the negative effects of the projects in which its companies participate or which are financed by its banks".
Marco Antonio Gandarillas, from Latinoamérica Sustentable and member of CICDHA, said "All the projects analyzed are located in areas of high social conflict, great environmental and cultural diversity, particularly in indigenous territories; it is for this reason that the evaluation of the ESCR Committee is crucial for the future of Chinese investments and financing in the region".
The Collective on Chinese Finance and Investment Human Rights and Environment (CICDHA in Spanish), has been working since 2018, documenting cases and reporting to various international bodies on the systematic non-compliance of China's extraterritorial human rights obligations in its business activities in Latin America.
During the dialogue with the Chinese state representatives on February 15, CESCR President Michael Windfuhr echoed civil society's concern by posing the following questions:
"What kind of binding regulations does China put in place to ensure that state-owned companies do not further undermine the human rights of people in other countries? How do victims of human rights abuses [by Chinese business actors operating abroad] access avenues of accountability or grievance mechanisms? How do they assess environmental, social and human rights impacts and mitigate risks and avoid harm [from Chinese funding and international cooperation]?"
The Concluding Observations of March 3rd, 2023, show that the CESCR welcomed several of the suggestions made by  CICDHA and expressed its concern "about the insufficiency of the legal obligations of companies under the jurisdiction of the State party to exercise due diligence on human rights" and recommended that the PRC ensure that companies and banks abroad "are held accountable for violations of economic, social and cultural rights, paying special attention to the territorial rights of indigenous and peasant farmers and the environmental impact…. and that follow-up and control mechanisms be established to investigate and sanction their harmful activities".
The CESCR also asked the PRC to ensure that victims of abuses have access to effective complaint mechanisms and adequate redress. In addition, it urged the PRC to take steps, in particular with companies involved in the extraction of commodities and construction of infrastructure, "to ensure the legal accountability of corporate entities…in relation to violations of economic, social and cultural rights in the context of their activities abroad."
The CESCR's recommendations help pressure the PRC to establish mechanisms to monitor, investigate and sanction human rights abuses by Chinese business and financial activities outside Chinese territory. In addition, they seek to have the PRC enact policies that oblige Chinese companies and financiers to adopt measures to repair, redress and remedy current impacts and to establish monitoring mechanisms to prevent future impacts.
"Having the Committee recommend that Chinese companies and banks be held legally responsible for human rights abuses arising from their operations abroad is not only a step forward in protecting Chinese investment, but also in guaranteeing human rights in any context of transnational capitalism," said Sofía Jarrín of Amazon Watch, a CICDHA member organization.
CICDHA welcomes the concluding observations of the CESCR, and considers the results of the assessment to be a substantial step forward towards greater accountability for human rights.
Source: amazonwatch.org
"Development" Projects Yield Starvation and Death in Ethiopia's Lower Omo Valley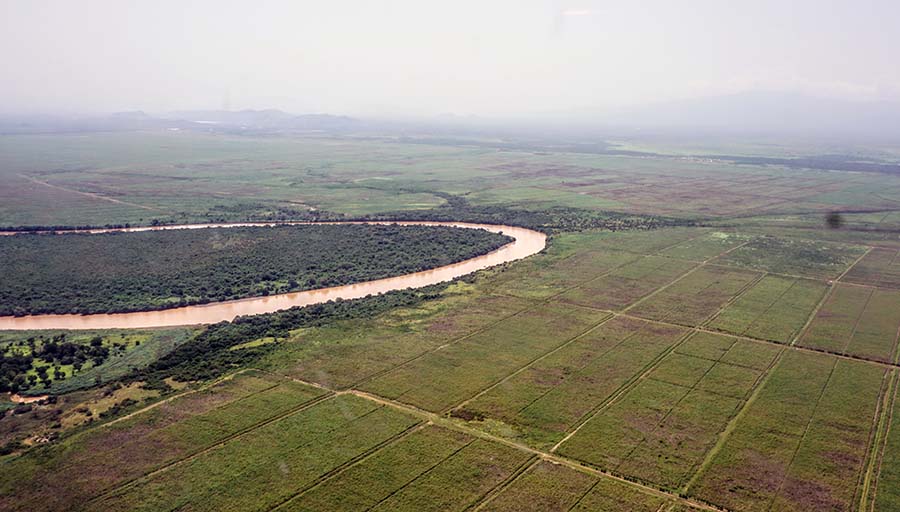 In a new report, Dam and Sugar Plantations Yield Starvation and Death in Ethiopia's Lower Omo Valley, the Oakland Institute sounds the alarm on the severe humanitarian crisis faced by Indigenous tribes in the Valley and urges government and aid agencies to provide relief assistance.
With attention centered on the civil war in the country over the last two years, the hunger and health crisis in the Omo Valley caused by the Gibe III Dam and the Kuraz Sugar Development Project has gone ignored.
For years, the Oakland Institute has alerted on the threats posed to the local population — with their traditional livelihoods, environment, and lands destroyed by the so-called "development" projects. New field research now confirms the disastrous impacts as the situation rapidly deteriorates with Indigenous children dying of disease and starvation.
"The very survival of the Kwegu, Mursi, Bodi and other tribes is under threat. Acute hunger is common with the dam's blockage of the annual flood — a natural event that the inhabitants of the valley relied on for centuries for cultivation — compounded with their loss of land to the sugar plantations," said Anuradha Mittal, Executive Director of the Oakland Institute. Malnourished villagers are also suffering from deadly diseases — chickenpox and measles outbreaks, malaria, and leishmania. Contamination of the Omo River and its tributaries has led to a resurgence of cholera and polluted drinking water with chemicals, worsening the health crisis. The cattle, wild game, and fish that communities traditionally relied on for subsistence have disappeared. The economic opportunities the projects were supposed to generate have not materialized — exacerbating poverty in the region.
Given this dire situation, it is imperative for the Ethiopian government and humanitarian agencies to immediately turn their attention to the Omo Valley and provide urgent food, water, and medical assistance. "The Indigenous communities of Lower Omo—many forcibly evicted under the previous regime to make way for the construction of the Gibe III Dam and sugarcane plantations— today face starvation and death. Beyond immediate relief, addressing past abuses is essential. After years of broken promises and widespread abuse, any future development in the Lower Omo will have to be based on respect and protection of Indigenous rights," concluded Mittal.
Source: oaklandinstitute.org
Summary of Specific Instance Complaint to the United States National Contact Point against Marsh regarding its support for the East African Crude Oil Pipeline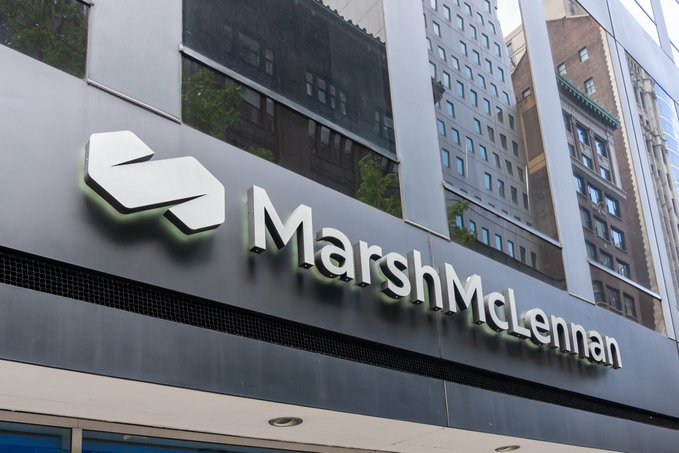 On February 7, 2023, 10 Ugandan and Tanzanian organizations and Inclusive Development International brought a complaint to the United States National Contact Point for the OECD Guidelines on Multinational Enterprises ('the US NCP'). The complaint outlines failures by the U.S.-based insurance broker firm Marsh, part of the Marsh McLennan Group, to meet the standards of the OECD Guidelines for Multinational Enterprises ('OECD Guidelines') in relation to its reported role as insurance broker for the construction phase of the East African Crude Oil Pipeline ('EACOP').
The full complaint document is not disclosed, per the confidentiality provisions of the US NCP operating  procedures. This document summarizes the key points of the complaint and provides background information on the OECD, US NCP, and the complaint procedure. The Ugandan and Tanzanian complainants are choosing to remain anonymous due to the security risks associated with filing this complaint.
Adverse Impacts associated with the East African Crude Oil Pipeline (EACOP)
The EACOP is expected to cause—and in many instances, is already causing—extensive and severe adverse human rights and environmental impacts, which the project sponsors have failed to adequately address, prevent and mitigate. These include:1
• Improper land acquisition without adequate safeguards: The project's land acquisition process is being carried out in a manner inconsistent with human rights and international standards, with adverse impacts being exacerbated rather than mitigated. Communities have reported coercion in the land acquisition and valuation process; have faced hardship due to delayed compensation and restrictions
on the use of their land; and report having received inadequate compensation for their acquired land and assets.
• Security risks and impacts: There are numerous reports of intimidation, harassment, security threats and arbitrary arrests of community members, environmental and human rights defenders, and journalists critical of the project.
• Failure to adequately consult local communities: The complaint points to detailed testimony from local communities that demonstrates a failure by the project sponsors to meaningfully consult affected people, including by failing to provide local communities with information on the project's risks and providing misleading information about the potential economic benefits.
• Impacts to natural resources: EACOP would put vital freshwater resources at risk from oil spills. The pipeline route traverses numerous lakes, rivers and wetlands, including the Lake Victoria basin,
See  the Assessment of the EACOP and Associated Facilities' Compliance with the Equator Principles and IFC Performance Standards,  pproduced by Inclusive Development International, BankTrack, and African Institute for Energy Governance (July 2022). See also the community-based reviews of the human rights impact of EACOP by Oxfam and others, Empty Promises Down the Line? A Human Rights Impact Assessment of the East African Crude Oil Pipeline (September 2020) and by Les Amis de la Terre and Survie, A Nightmare Named Total (October 2020) and EACOP: A Disaster in the Making (October 2022), and the preliminary environmental and socio-economic
threat analysis for EACOP conducted by WWF Safeguarding people & nature in the East Africa crude oil pipeline project (July 2017).
which supports 40 million people in the region. The pipeline also risks contaminating the high-quality groundwater relied upon by millions for consumption. In addition, the construction and operation of EACOP will threaten agricultural land, forests and wetlands relied on for farming, energy for cooking, construction materials, medicine and cultural goods.
• Impacts to ecosystems and protected areas: The EACOP would cause, and is already causing, immense and irreversible harm to local ecosystems and habitats, including from the clearing of land for construction and the risk of oil spills or leaks. In particular, the pipeline threatens to irreversibly impact a number of legally protected and/or internationally recognized wildlife areas along its route and off the coast of Tanzania.
• Climate impacts: The full value chain emissions of EACOP is expected to reach 379 million metrictons of CO2 over the pipeline's 25-year operational lifetime.2 As such, the project poses unacceptable climate risks, which are fundamentally incompatible with the Paris Agreement and a pathway to limit warming to 1.5°C.
The Complainants submit that many of the most egregious impacts associated the project are inherent to the project and are therefore impossible to adequately mitigate. The EACOP is a fundamentally unsustainable and untenable project that should not proceed.
Marsh's role in enabling the project to proceed
In May 2022, The Bureau of Investigative Journalism and Financial Times reported that Marsh had secured the contract to serve as insurance broker for the construction phase of the EACOP.3 In its role as broker, Marsh is tasked with arranging insurance for the pipeline. The company pursued this contract despite internal resistance from the corporate group's own employees, who called on management to refuse the engagement.
The EACOP cannot be constructed without insurance. It is a legal requirement under Ugandan law that the EACOP must be insured, and large-scale construction projects such as the EACOP are unlikely to be financially viable without insurance. Through its engagement as insurance broker for the EACOP, Marsh is enabling the construction of the pipeline and is therefore contributing to the above adverse impacts.
The Complainants have contacted Marsh numerous times to attempt to engage in a dialogue in relation to the EACOP and to inform Marsh of potential risks that should be reflected in its due diligence process. Marsh did not respond to any of this correspondence. Accordingly, the complainants have turned to the US National Contact Point to resolve this dispute.
Marsh's breaches of the OECD Guidelines
The OECD Guidelines for Multinational Enterprises apply to all companies based in or with operations in OECD countries, including the United States. As a U.S.-based company, Marsh should operate in alignment with the Guidelines. The complaint alleges that Marsh has breached the Guidelines in four main ways:
Contribution to adverse impacts
The Guidelines specify that companies should avoid causing or contributing to adverse impacts, including human rights and environmental impacts, and to address such impacts where they occur. Where companies have caused or contributed to impacts, they should provide for or cooperate in the provision of remedy. Where
https://climateaccountability.org/wp-content/uploads/2022/10/CAI-EACOP-Rptlores-Oct22.pdf
https://www.ft.com/content/597a2b01-fb54-4fd3-b326-dadf52dc250a
https://www.thebureauinvestigates.com/stories/2022-05-19/insurance-giant-marsh-signs-on-forenvironmentally-disastrous-pipeline-project
adverse impacts are only directly linked to a company's operations, products or services by a business relationship (but the company has not itself caused or contributed to the impacts), the company must seek to prevent or mitigate the impacts.
The complaint argues that by providing insurance brokerage services, Marsh is contributing to the adverse environmental and human rights impacts that would be, or have already been, caused by the EACOP. In particular, the complaint argues that Marsh is contributing to the adverse impacts under the Guidelines6 (and is not just directly linked) because: (1) it is enabling the project to go ahead by arranging legally and financially necessary insurance coverage; and (2) in light of the wealth of publicly available information on the damaging effects of EACOP, the human rights and environmental impacts were foreseeable and should have been identified in Marsh's due diligence process.
Due diligence
Under the Guidelines, companies must conduct risk-based due diligence to identify, prevent and mitigate adverse impacts related to human rights and the environment. The complaint argues that whatever environmental and social due diligence process Marsh may have conducted in relation to EACOP was deficient, as any adequate due diligence process would have concluded that EACOP entails unacceptable unmitigatedenvironmental and human rights risks.
Disclosure
Companies should disclose relevant information on their due diligence policies and processes, including what actions they have taken to prevent or mitigate risks that they identify.8 Marsh has failed to disclose adequate information about its due diligence policy and processes, including failing to disclose any information on the due diligence it conducted in relation to the EACOP.
Sustainable Development
The Guidelines requires companies to operate in a manner that contributes to sustainable development and respects internationally recognized human rights. The complaint alleges that Marsh is undermining sustainable development efforts by supporting EACOP, as it is a fundamentally unsustainable project that poses unmanageable climate, environmental and social risks.
Remedies Sought
To remedy these breaches and bring its operations back into alignment with the OECD Guidelines, the Complainants are calling on Marsh to:
• Publicly confirm whether or not it is currently acting as broker for the EACOP, and disclose whether it has any involvement in the associated Tilenga, Kingfisher, or Kabaale refinery projects.
OECD Guidelines, General Policies, paras 11-12; OECD Guidelines, Human Rights, paras 1-6; OECD Guidelines, Environment, paras 3 and  Guidance on when companies will contribute to adverse impacts is at: OECD Due Diligence Guidance for Responsible Business Conduct, page 70; OECD Guidelines, General Policies, commentary para 14; OECD Due Diligence for Responsible Corporate Lending and Securities Underwriting, pages 44-45 OECD Guidelines, General Policies, paras 10-12.; OECD Guidelines, Human Rights, para 5; OECD Guidelines, Environment, para. OECD Due Diligence Guidance for Responsible Business Conduct, page 33; OECD Guidelines, Disclosure paras 2-3. OECD Guidelines, General Policies, paras 1-2; OECD Guidelines, Human Rights, paras 1-6.
• Cease its role as broker for the construction of the EACOP and make a public statement to this effect. In addition, Marsh should not be broker for future renewals of insurance cover (such as for the operation phase of the project).
• Fully disclose its current human rights and environmental due diligence policies and procedures.
• Publicly disclose the due diligence process that it undertook in relation to the EACOP specifically, including any areas of risk it identified and the actions it took to prevent or mitigate those risks.
• Adopt and disclose an effective due diligence policy and procedures for future potential engagements. The procedures should set out how Marsh identifies and addresses the environmental and human rights impacts associated with the companies and projects for which it provides insurance brokerage services.
• Stop publicly claiming to be committed to the Sustainable Development Goals unless it ceases its support for the EACOP and improves its environmental and human rights due diligence procedures.
The Complainants request that the US NCP offer its good offices to resolve this complaint. In particular, the Complainants request that the NCP consider these allegations and issue recommendations to bring Marsh back into compliance with the Guidelines.
What happens next?
The US NCP must first determine whether the complaint is admissible, including by assessing whether there is a likely link between Marsh's activities and the issues raised, and whether the issue is material and substantiated. If the NCP accepts the complaint, it will offer to bring the complainants and Marsh together for a mediated dialogue, subject to both parties' voluntary participation. Through this mediation, the parties will attempt to negotiate a resolution of the issue.
At the end of the process, the NCP will publicly issue a final statement which outlines the allegations of the complaint, any outcomes reached during the mediation, or reasons why an agreement was not reached. The NCP may also issue recommendations as to how the Guidelines are to be implemented.
Further background on the OECD, OECD Guidelines, and National Contact Points
The Organization for Economic Cooperation and Development (OECD) is an intergovernmental organization with 38 member countries, created to promote economic growth, prosperity and sustainable development.
Because Marsh is based in the United States, a member country of the Organization for Economic Cooperation and Development (OECD), it should follow the OECD Guidelines for Multinational Enterprises. The OECD Guidelines are recommendations from governments to multinational enterprises with operations or headquarters in OECD adhering countries. The Guidelines set out non-binding principles and standards for responsible business conduct across a range of issues, including human rights and the environment.
All OECD countries are required to establish National Contact Points within their governments. National Contact Points (NCPs) are a unique grievance mechanism responsible for receiving complaints from people or organizations who allege that companies have not complied with the Guidelines.
More information on the US NCP's procedures can be found here: https://www.state.gov/u-s-national-contact-point-for-the-oecd-guidelines-for-multinational-enterprises/a-guide-to-the-u-s-national-contact-point-for-the-oecd-guidelines-for-multinational-enterprises/#FinalStatement
https://usoecd.usmission.gov/mission/oecd/about-the-oecd/