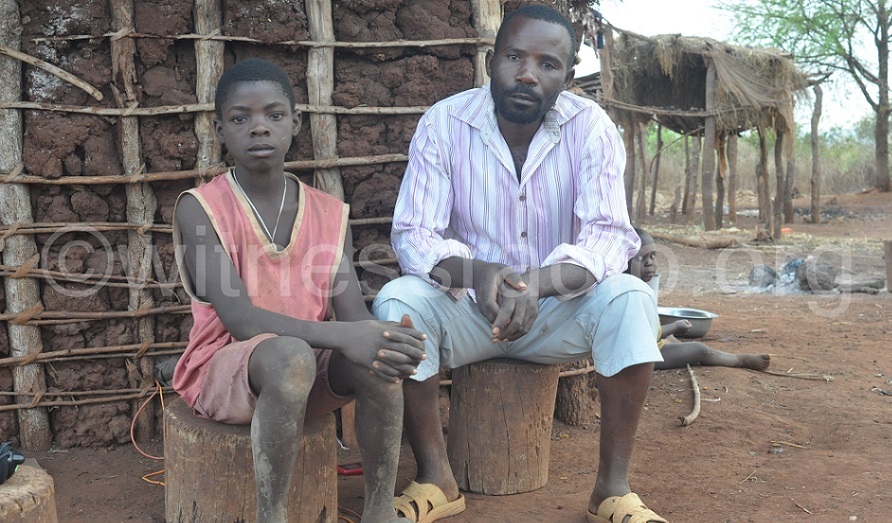 By witnessradio.org Team
"I was shot in my left arm while attending my class lessons. It took me about 5 minutes to realize that I had been shot at because when we heard gun shots and tear-gas being fired at our school, we all decided to run for our lives in the nearby bush" said Ssewankambo Posiano
Ssewankambo, 11,  a primary three pupil at Kabyanga Primary School said after realizing that he had been shot at, he ran home and he was taken to hospital. "I was told after being admitted at Kiryandongo hospital, his parents told him that he was shot by police, which was evicting people off their land.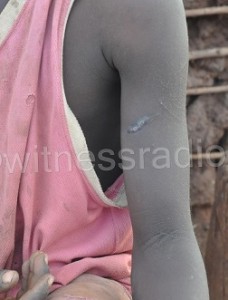 Matovu Salapio, Ssewankambo's father said, they spent over 30days in the hospital but they could not save his son's left arm that got paralyzed and eventually dropped out of school.
"…My son is experiencing endless internal pain and he cannot concentrate in class. I see him as a failure in life that's why I pulled him out of school… I sued the government of Uganda for failing to protect us as citizens but the case died at police" Said Matovu
He explained that, around late November 2017, a truck full of police and soldiers were offloaded at Kisalanda trading center acting on behalf of Agilis partners, a company owned by Joseph Initiative used tear-gas and live ammunition unreservedly to force people off their land.
Matovu narrated that, as natives, they had never been consulted by Joseph Initiaves, no valuation exercise to cost their properties nor had they agreed to the rates to be used to compensate them.
The land in question is part of former government ranches in Bunyoro sub region that was given to Nyamalebe Landless Association by the government of Uganda in early 2000s. This particular land is located on ranches 20 and 21 respectively where majority natives are smallholder farmers involved in substance farming.
Its being targeted by Agilis partners to directly engage in growing food at a large scale for business. Agilis is a company owned by Joseph Initiatives an agricultural commodity trading company allegedly focused on delivering high quality agricultural products to East African markets.
 …