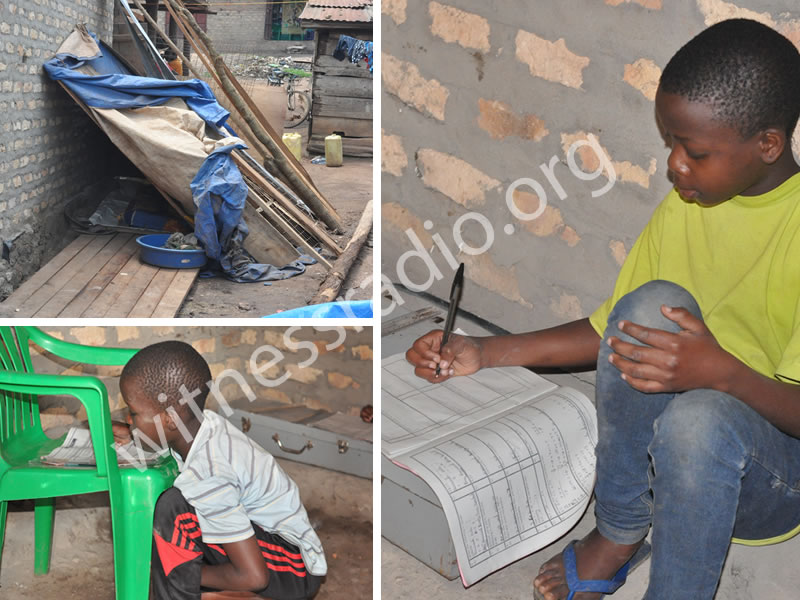 By witnessradio.org Team
"It's no-longer normal, everything has changed because of the army and police which took our good big house with my good clothes and shoes. We have been going to a good school, my parents could often afford enough good meals, and basic necessities-especially clothes, shoes, playing materials among others that made life enjoyable because of our caring parents" Shakirah Nvannungi (10), one of children of 120,000 families that were violently evicted from gold mines in Mubende district tells witnessradio.org with a soft voice.
The good life were short-lived. August 4, 2017 when Uganda People's Defence Force (UPDF) and Uganda Police Force (UPF) personnel ascended on the 12-square mile land covering six villages; Lujinji A, Lujinji B, Lujinji C, Kampala, Kayonza and Lubaali villages all found in both Kitumbi and Bukuya sub-counties in Mubende district to carry on a violent eviction.
Nvannungi said, as schools broke off for second term holiday, her and the young brother Abdul Ssempagama (8) found themselves in ramshackle house covered by a tarpaulin only to be told by their father who picked them from school that it was their new home after a government official by the names of Njuba ended their average life.
The 12-square mile covering both public and private mile land owned by six different landlords, was forcefully taken by Gertrude Nanyunja Njuba, a State House Director on Land matters using three mining companies namely; Kamalenge Mining Company, A.U.C Mining Company and Gemstone International in which she has stakes.
Two months later after eviction, the children of the evictees have started feeling the incalculable effects of Njuba's forceful eviction without compensation.
Found at their new neighbor's house doing holiday work Nvannungi and Ssempagama looked very determined wanting to study hard and reverse their current bad condition despite having no hope to return to school soon.
Nvannungi said, she's studying to become a bank manager in order to make enough money and buy a good house where she can live with her parents. While Ssempagama wants to be an engineer, which position he wants to use to recover all their lost properties including land.
Nvannungi couldn't forget to say something about changes in her everyday life. "The situation is now bad compared to what it was while staying in the mining area. We had a lot of money those days, but we suffer because we even fail to get food."
Ssempagama, the brother said that "I am here because we were evicted from the mining area."
A P.3 pupil at Wilton Nursery and Primary School, also said that "I dearly miss the good conditions we lived in while in the mining area. We used to have good meals, but we are now being fed on bad meals due to inadequacy of funds."
He explained that his parents ran a bar with pool tables which fetched them a lot of money but he observes that "we no longer have them yet they were our source of income."
The practice by government officials such as Njuba who works at State House to use state forces to evict poor communities off their land repeatedly illustrates sheer futility of conducting evictions without adequate consultation and compensation hence violating people's rights to own property.