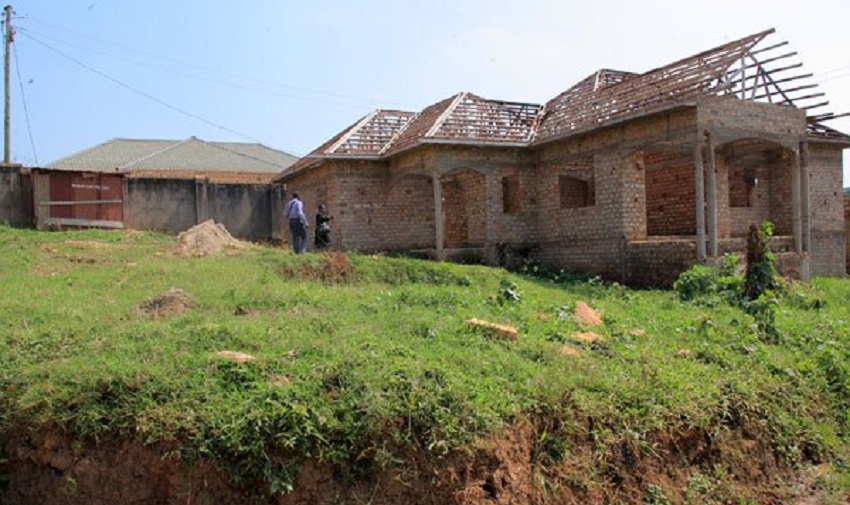 Kampala. The Lands ministry has cancelled a land title on Plot 1038, Block 195, in Kyanja, a Kampala suburb, and reinstated Ms Joyce Akello as the owner.
The decision comes in the wake of collapse of court-supervised mediation between Ms Akello and a one Nestori Nizeyimana, who claimed he bought the land in December 2016 at Shs42m from Bernard Oboke Adriko.
Mr Adriko has been a no-show since the dispute over ownership of the 0.0720 hectare prime land, which is now before the Land Division of the High Court, erupted.
Official records show that the land title was transferred from the names of Ms Akello to Mr Adriko on instrument number KCCA-00031850 on September 16, 2016, at 3:22pm.
On December 12, 2016, the ownership of the plot was changed from Mr Adriko to Mr Nizeyimana under instrument number KCCA–00034511.
The sales agreement was drafted by Mr Nizeyimana's son, Mr Collins Nizeye, a lawyer.
"I'm not the buyer of that land, you should contact the buyer," the lawyer said, referring to his father, Mr Nizeyimana.
Contradictions
There are two versions of a November 2016 sale agreement; one indicating the land was bought at Shs42m and another at Shs50m.
Mr Ismail Zziwa signed as a witness for Mr Adriko, the seller, while Mr Nizeye, who drafted the sale agreement, signed as a witness for his father Nizeyimana, the buyer.
These alleged anomalies and petitions by Ms Akello, which prompted the Lands ministry to re-examine the contrasting claims, resulting in a March 14 decision by Johnson Bigiira, who signed on behalf of the commissioner for land registration, to reinstate her as the owner.
Senior registrar of titles, Ms Aisha Kabira, initially wrote to Mr Nizeyimana on December 8, 2018, informing him of their decision to cancel his title in line with a warning a month earlier.
"This is to inform you that this office has cancelled your entries from the certificate of the title above mentioned and has reinstated the entry of Ms Joyce Akello as the registered proprietor," Ms Kabira wrote in a letter addressed to both Mr Nizeyimana and Mr Adriko.
Records show that Ms Akello, a former employee of the British High Commission, bought the land from Jomayi Properties in 2007 from its previous owner Sulait Ssemakula, who in turn acquired it from Mr Ismail Mayanja in 2005.