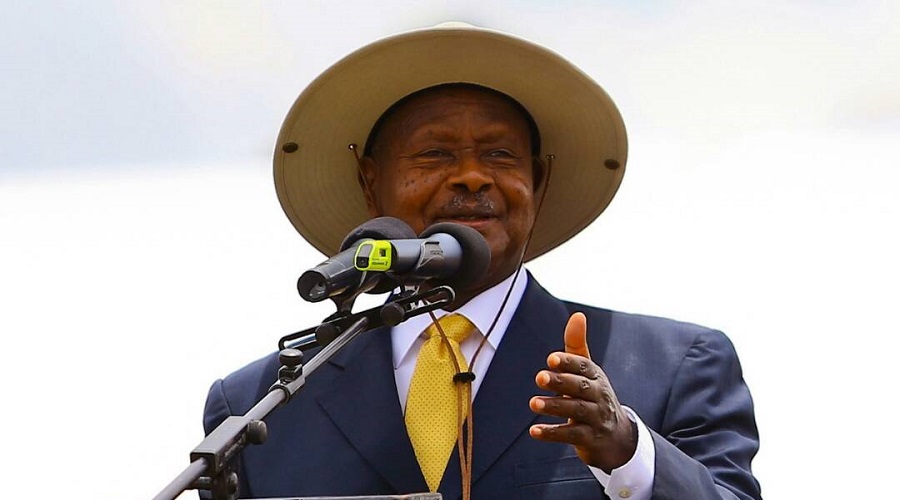 Napak- President Yoweri Museveni has warned  land grabbers who use his name and office to snatch land in Karamoja.
Mr Museveni says he has no interest in Karamoja land.
The president was speaking to journalists during a press conference at Morulinga State Lodge in Napak District on Wednesday last week.
"The only land that government has in Karamoja is this small space in Morulinga State Lodge, Nabuin Agricultural Institute, Kidepo National Game Park and prisons land. Apart from that, the rest belongs to the people of Karamoja," he said.
Journalists had put him to task to explain the rising land grabbing wave in the region where land grabbers claim they work for State House.
President Museveni said whoever is grabbing land in Karamoja using State House tag "is a criminal" and must be arrested.
He said that the "criminals" are wasting time to grab the land because the certificates of title being acquired, will be cancelled.
"Whoever wants land in Karamoja should get it through rightful procedures. This business of grabbing people's land and evicting them must  stop," he said.
He promised to intervene in the conflict between UPDF and residents of Kotido District over a chunk of land in Nakapelimoru Sub-county.
This is the latest stern warning by Mr Museveni to people who use his name and office to grab land in Karamoja.
During the 2016 presidential campaigns, Mr Museveni sounded a similar warning; which has, however, been ignored since land grabbing by people who claim to be investors, is escalating.