Minister to arrest land grabbers in Karamoja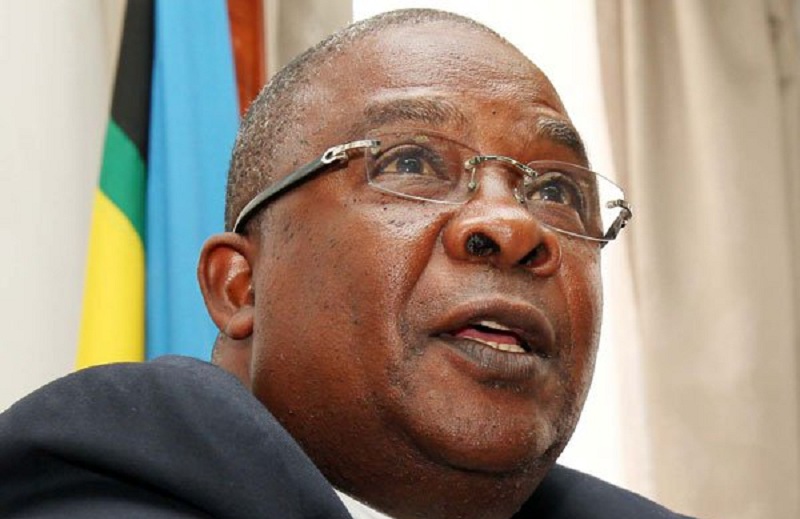 Moroto. The Minister in-charge of Karamoja Affairs, Mr John Byabagambi, said he will arrest people grabbing land in Karamoja under the pretext of investment.
Minister Byabagambi said the current land rush in Karamoja poses a security threat to a sub-region that has only been pacified following the disarmament of Karimojong cattle raiders.
"I'm disappointed seeing people grabbing Karimojong land in the name of investment. As a minister for Karamoja Affairs, I can't allow that; I'm going to take action," he warned.
Mr Byabagambi was speaking during a consultative meeting for the development Initiative for Northern Uganda and Karamoja in Moroto last week.
He said the people now grabbing the land are the same ones who used to mock the Karimojong over lagging behind in development.
"Now that they have seen Karamoja is peaceful and the current government is changing Karamoja, they are running to grab people's land. We shall now allow that," Mr Byabagambi cautioned.
He warned that although the region is yearning for development, no investor would be allowed to manipulate the local community using middlemen.
Mr Byabagambi said his office was overwhelmed with complaints from the community regarding land grabbing.
A survey by Safer World, a non-governmental organisation operating in Karamoja sub-region, shows that 99 per cent of the land in Karamoja has been licensed.
The 2017 survey indicates that a total of 197 investors are holding exploration and mining leases for between 10 and 40 years, but none has any physical presence in the sub-region. Karamoja, in north-eastern Uganda, is rich in minerals, including gold, limestone, marble, green garnets, block stones, iron ore, mercury, silver stones, magnetic stones and the oil, which was discovered last year.
Ms Sophie Nangiro, the Safer World programme officer, said most of the land is licensed without the knowledge of the local community.
But Mr Gerald Eneku, the Mineral regional inspector in-charge of Karamoja, said most of the licences have been cancelled by the ministry of Minerals.
The minister also directed the ministry of Minerals to avail his office with all the cancelled licences, saying some of the purported investors listed for Karamoja have multiple licences under different names.
"These are the kind of people failing us to get serious investors who can invest in the region with a clear agenda," he said.
As the court starts to hear a case filed against Kiryandongo Sugar Limited, president Museveni offers to compensate forced eviction victims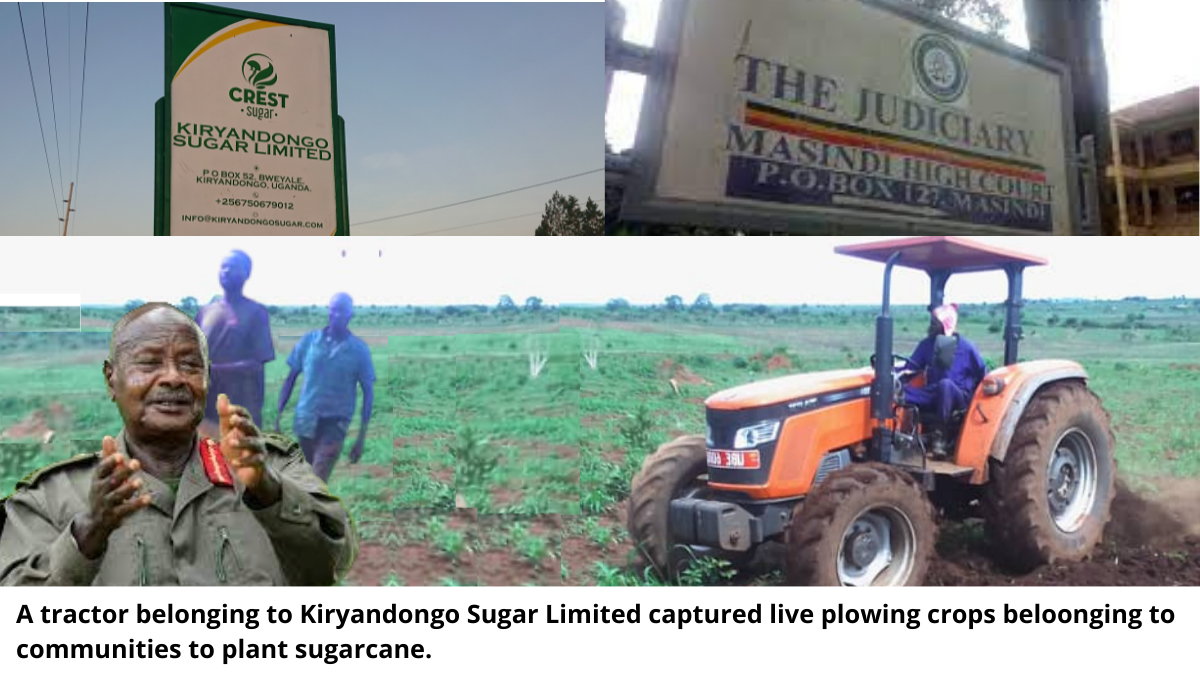 By Witness Radio Team
President Yoweri Museveni pledged to compensate Kiryandongo Sugar Limited forced eviction victims shortly after the Masindi High court fixed a hearing date.
Today, the 30th May 2022, Witness Radio lawyers, representing the victim community are in court as the hearing of the case kicks off.
A victim community that is part of a bigger group of 35,000 people being forced off their land by several multinationals, has suffered unabated violence and gross human rights violations/abuses orchestrated by government soldiers that grab land on behalf of the company.
Since 2017, a year after the company arrived in the area, human rights violations/abuses ranging from abduction, torture, and inhuman and degrading treatment, keeping people in kangaroo detention centers, rape, defilement, demolition of houses, cutting down food plantations for community members, demolishing of schools and private health centers to plowing gardens have been committed against local communities.
Kiryandongo Sugar Limited is one of the many companies owned by the Rai Group of Mauritius. The dynasty owns several other companies in DR Congo, Kenya and Malawi, and Uganda. A dynasty owns companies such as West Kenya Sugar (which owns Kabras Sugar), Timsales Limited, Menengai Oil Refineries, RaiPly, and Webuye Panpaper.
In Uganda, the Rai Group of Mauritius owns Nile Ply limited, Kinyara Sugar Limited, and Masindi Sugar Limited among others and one of its directors is a shareholder of a British Virgin Islands company, which was listed in the Panama Papers database recently.
The same company has fraudulently gotten a license to replace part of Bugoma natural forest with sugarcane plantation.
Mrs. Anna Maria Mukabaryanga, a mother of 5 is one of the hundreds of victims that have tested the wrath of the army. She sustained serious injuries during forced evictions.
"I was sternly beaten by Uganda People's Defense Forces soldiers (UPDF) on my back while I was pregnant. They were very many and eventually got a miscarriage and lost my twins. I did not get enough treatment since I did not have money to cater for the bills. I have visible scars and I cannot afford to do any work due to severe pain. It is hurting that I continue to suffer when the foreign company is reaping big on grabbed land. Whereas I lost everything during the evictions, I was not compensated nor treated. I am deeply suffering up to now." The 32-year-old recounts.
Although Anna Maria and her community have been tormented by forceful and violent evictions, they were blocked to open a case with the area police against the company.
"The police officers attached to Kiryandongo and Kimogola police units refused us to open cases of criminal trespass and destruction of property against the company. When we went to report, we were threatened with arrests, which caused us to abandon our fight for justice," Anna revealed.
The area Woman Member of Parliament, Hon. Hellen Max Kahunde said her office had been receiving several complaints of forced evictions, human rights violations by armed soldiers guarding Kiryandongo Sugar Company, and the little compensation offered to them.
"People were beaten, arrested, tortured, and forcefully evicted by the company on the land that they called home. People have visible scars resulting from the torture by the army on behalf of the investors. Can you imagine even the company went ahead to deduct the already undervalued properties by 40%? It's very unfair," she added.
While commissioning the $60 million equivalent to Uganda Shillings 216 billion, factory last week in Kimogora village in Kiryandongo, President Museveni said that the government will compensate the people despite encroachment on government ranch land.
In his speech quoted by one of Uganda's dailies, the Daily monitor on Monday 16th, Museveni said, "The squatters had encroached on government ranch land and were not bona fide occupants but are our people. Bonafide occupants are those who had stayed on the land before 1983, but these came much later. The NRM government, however, we will compensate them."
In 2020, the Kiryandongo affected victims through their lawyers from Witness Radio lodged a case at Masindi High court against the Kiryandongo Sugar Limited over forced eviction and committing human rights abuses/violations. The victims are seeking compensation and to be returned to their land.
The Masindi resident Judge Hon Jessie Byaruhanga fixed the hearing of Miscellaneous Cause Number 12 of 2020 of Otyaluk Ben Wilson and 8 others vs. Kiryandongo Sugar Company
Gov't body evicts hundreds, orders the remaining families on the land to de-molish their houses…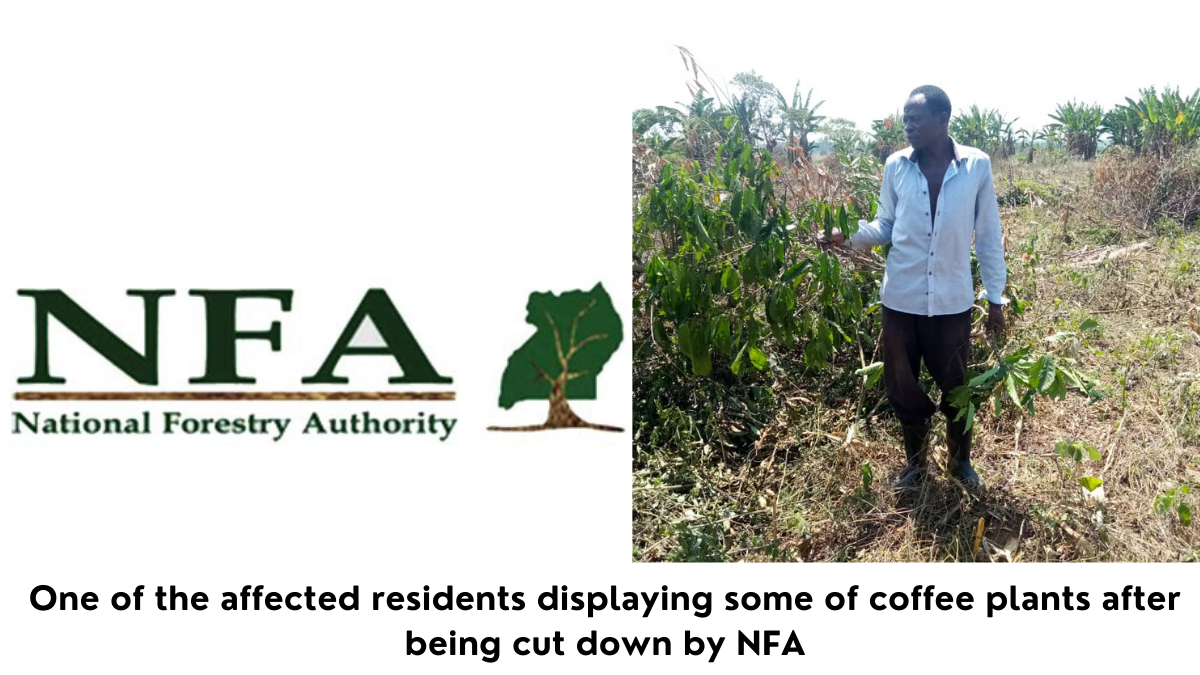 A forest body in Uganda, the National Forestry Authority (NFA) is displacing over 700 poor families that have lawfully settled and cultivated their land since the 1920s. The targeted land is needed to plant monoculture trees.
The National Forestry Authority is a semi-autonomous statutory body established by c National Forestry and Tree Planting Act of 2003 and it's charged with the responsibility to manage and control the country's forests.
The land measuring about 2900 acres is located at Yandwe village, Butuntumula Sub County in Luweero district in Buganda region, in Uganda.
The forest authority is responsible for causing loss of properties and committing human rights violations/abuses against local and indigenous communities as land belonging to them is leased out to investors to plant trees for carbon offsets without following due processes.
According to Global Forest Watch (GFW), in 2010, Uganda had a tree cover of 6.93 Mha, extending over 29% of its land area. However as of 2020 the GFW latest data presented a tree cover loss of 76.3 kha in Uganda. In the same year, Luwero district was named with the most tree cover loss. It lost 9.10kha of tree cover, equivalent to 4.48Mt of CO₂ emissions.
Principle 10 of the Rio Declaration asserts that 'environmental issues are best handled with the participation of all concerned citizens. This principle is seen to be in reverse in Uganda's practice.
Before forced evictions which started in 2015, families used the land for subsistence farming to raise money to meet basic needs and grow food for feeding, burial grounds and constructed permanent houses that have earned them a sense of belonging for generations but NFA has since destroyed 70% of their heritage.
Since 2015, the families have been forcefully evicted without court orders, prior consultation, and consent to give away their land. "There has not been any single document that permitted them to evict us since 2015. They came with graders, armed police, and soldiers to terrorize the whole village and enforce their evictions. We were not informed, consulted, and neither did we consent to give them our land." The local council chairman, Mr. Buule Cossy, also one of the affected said in an interview with Witness Radio – Uganda.
According to documents seen by Witness Radio – Uganda, ownership of land by the indigenous community is traced between the 1910s and early 1920s. Some locals have receipts indicating payments made to the then colonial matters while others have presented sale agreements.
On a fateful night, 18th March 2019, the entire village of Yandwe woke up to face the wrath of armed police, soldiers, and armed workers of NFA. Victims narrated that armed groups burnt their houses, razed gardens, and looted their properties at gunpoint before the majority of community members fled their homes.
The violence orchestrated by different armed groups left one villager identified as Ntalo Simon shot and badly wounded.
"We had one incident in which our community member Ntale was shot in the process of eviction and the victim was badly wounded while others were beaten, houses demolished and crops were cut down," Buule confirmed.
The NFA claims that residents are occupying the forest land illegally. According to residents, Mbale Forestry Reserve was gazetted in 1967 as a central forest reserve land, found their ancestors already on the land. They claim they are the lawful owners of the land and accuse the NFA of forcefully grabbing their land tactically.
Another victim, Katongole John said his grandparents settled on this land in 1915 and claimed that they were paying some dues to the colonial administrators then.
"Upon making payment, colonial matters would issue a certificate known as an occupational license to the payee. The documents would prove land ownership". he claimed.
Signs of harmful projects with financing from development institutions are spotted in Uganda…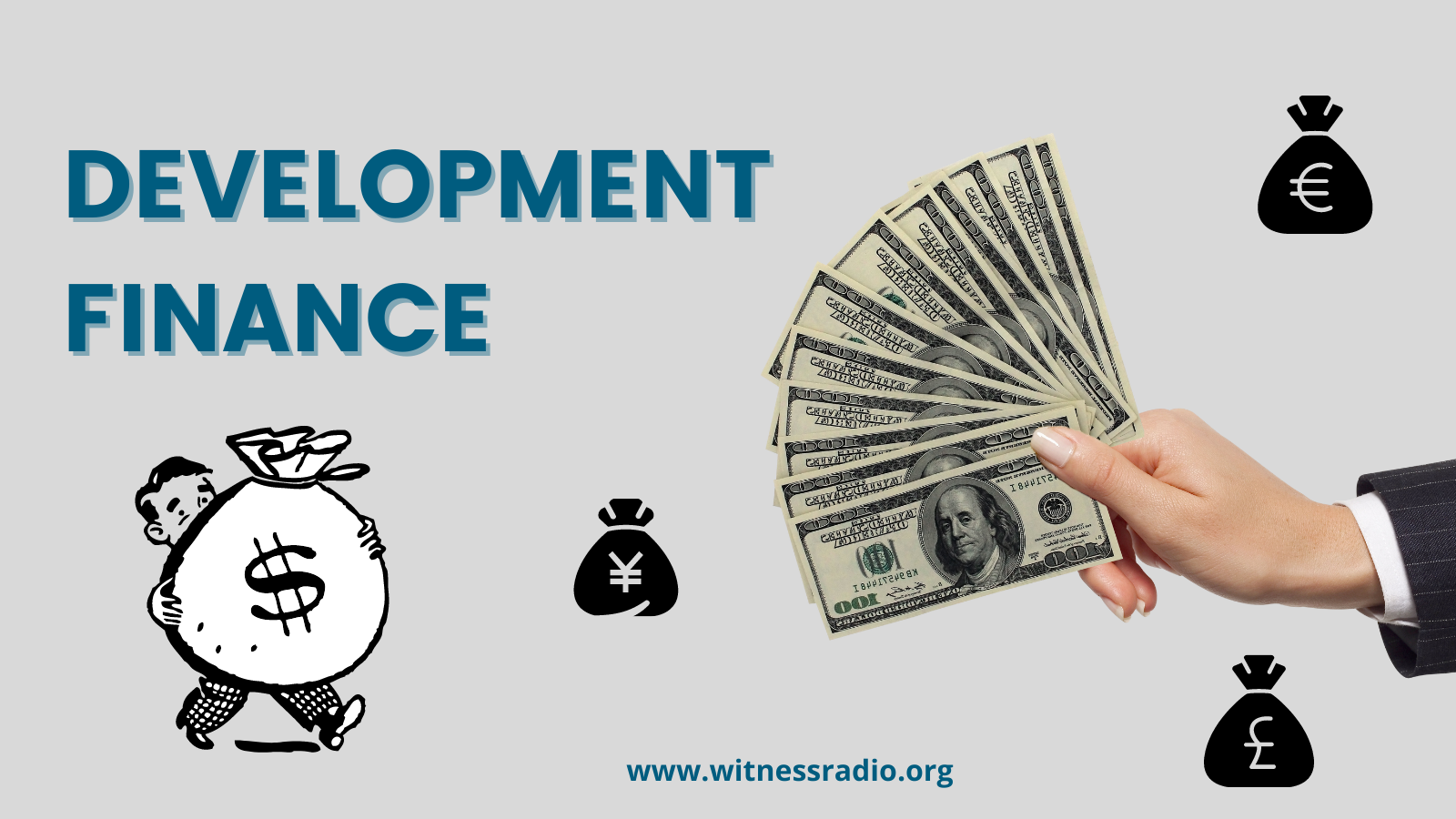 By Witness Radio Team.
The growth of a country is discerned by great leaders and innovators who see opportunities out of darkness and transform their areas from nothing to success. Those are great leaders whose interest is to see the developments in their countries and the well-being of their citizens.
Every single day, countries all over the world receive investors that acquire loans, grants, and donations to implement mega projects that are seemingly expected to develop host countries. countries and investors borrowing the money Often, countries and investors portray how these projects improve the livelihood of the browbeaten, au contraire, they have left many broken families, poor-dirty homesteads, and shattered dreams.
Uganda is one of those countries, whose citizens have paid a price for reckless or unsupervised and profit-led international investment. In a bid to implement its industrial policy, the country has welcomed both foreign and local investors with interests in the fields of extraction, industrial agriculture, carbon credit tree plantation, mining, infrastructural projects, and many others.
It has received billions of dollars from different financiers including commercial banks, Pension Funds, and International Development Finance Banks or institutions, among others. For instance, the World Bank has invested more than 20 Billion Dollars since 1963 and currently
Every project comes with its own chilling story. More often their stories are unheard by the World. Witness Radio – Uganda surveyed some projects in Uganda. This study revealed agony, illegal evictions, abject poverty, environmental degradation, and loss of life among others, as some of the consequences suffered by the would-be beneficiaries of these international funded projects across the country.
In the capital of Uganda, Kampala, over 1750 families were forcefully evicted from a city suburb, Naguru, for Naguru- Nakawa housing estates.  11 years down the road the project that was highly hyped is to take off on the grabbed land. Pleas from the victims of the eviction to regain their land have all fallen on deaf ears.
About 80km away from Kampala is the island district of Kalangala surrounded by the World's second-largest lake, Victoria, and known for palm growing. When the palm-oil project was introduced to residents they were given the impression that it would improve their livelihoods and create job opportunities.  Instead, it has dumped thousands into poverty after their land was grabbed by BIDCO, a Wilmer international-funded project. People lost land and now work on plantations as casual laborers. The neighboring communities are accusing BIDCO workers of sexual and gender-based violence.
In the South-Western District of Kiryandongo, multinational companies including Agilis Partners Limited, Kiryandongo Sugar Limited, and Great Seasons SMC Limited with funding from The United States Agency for International Development (USAID), The Department for International Development (DFID) of the United Kingdom, and Common Fund for Commodities among other financiers are forcefully evicting more than 35,000 people. The eviction has been on since 2017.
Workers that worked on a World Bank Project in Soroti, in the far east of the country, are accused of sexually harassing minors. Several young girls were defiled and left pregnant. Despite the government being aware of this none of the pedophiles have been brought to book, the World Bank-funded project in the Eastern Town of Soroti left several underage girls defiled and impregnated.
In late 2020, residents of Kawaala zone II woke up to the hail of armed men and graders evicting and destroying their properties to implement a multimillion-dollar project funded by the World Bank. The project is being implemented by the Kampala Capital city Authority (KCCA) on behalf of the government of Uganda.
The above-listed and other projects, on the other hand, continue to perpetuate violence and judicial harassment against leaders of Project Affected Persons (PAPs) and community land and environmental rights defenders because of their work that resists illegal evictions and destruction of the environment among others.
Although project implementers such as government entities accuse local communities of occupying land targeted for projects illegally, in most cases victim communities have rights over these pieces of land because their settlement on the same land can be traced to have happened generations ago.
No matter how people are negatively impacted being by these harmful projects, financiers continue to release more money to the government and investors. The banks aim at profit margins other than the livelihoods of the people. In Bulebi village, Mbazi parish, Mpunge Sub County in Mukono district, Akon's futuristic city is about to lead to the eviction of over 1000 residents whose entire lives have been built on their land.
In April last year, American rapper Aliaune Damala Badara well known for his stage name AKON visited Uganda in search of land for constructing the city. On the same business trip, he met President Museveni Yoweri Kaguta and expressed his interest in building a futuristic city with its currency. The president ordered the Ministry of Lands, housing, and urban development to look out for free land for his city.
However, on 7th Jan 2022, the Uganda Land Commission showed the Minister for Lands, Housing, and Urban Development "Hon Judith Nabakooba" land that was proposed for the Akon city. According to the Uganda land commission, the land is Freehold Volume 53 Folio 9 measuring I square mile.
This has sparked outrage amongst the affected as they were never consulted or consented to allow the project in their community. According to community members that Witness Radio interviewed, they said they heard the distressing news of Akon city through the Media.
The community said no official from the ministry has ever approached them about their land giveaway. "Our country is full of land evictions and evictors begin in that way. There has been no official coming on the ground to officially inform us about the project and neither have we heard any official communication of compensation." Obori said.
Residing in the attractive village surrounded by freshwaters, the community asserts this has been the source of livelihood and advised the government to get alternative land for the City.
Controversies surrounding the land giveaway and ownership of the area still exist. A section of residents have protested and vowed not to surrender their land for the City. They claim to have acquired freehold titles from the Mukono lands board.