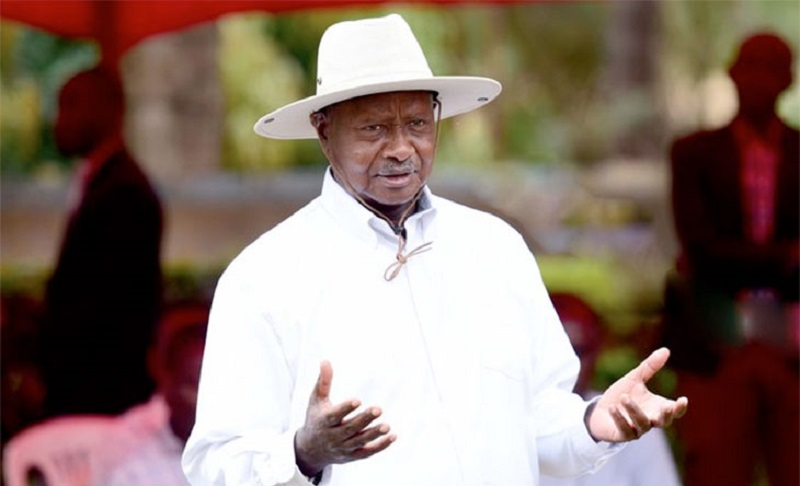 Amuru- Seven months after government handed over the contentious 40 square kilometres Apaa land to Adjumani District local government, President Museveni has defended the move.
Speaking as chief guest at a fundraising drive organised by Atiak Technical School in Atiak Sub-county in Amuru District last Saturday, President Museveni said the survey carried out by the government found that Apaa land lies in Adjumani District.
The President's statement was in response to Kilak North County Member of Parliament Anthony Akol, who questioned the validity of the boundary demarcation that the President had failed to intervene in ending the Apaa impasse.
In October last year, after completion of a forceful border demarcation, the Local Government Minister, Mr Tom Butime, announced that Apaa land belongs to Adjumani District.
The decision sparked outrage among locals and leaders of Amuru District who accused government of annexing part of Pabbo Sub-county in Amuru District to be part of Adjumani District.
Mr Museveni, however, noted that government surveyors used colonial maps which had the old district boundaries to locate the Apaa boundary.
The President said although the demarcation puts the contentious land in Adjumani, locals who settled on the land as residents of Amuru District should not worry about being pushed out because the land is in Uganda.
"It doesn't matter whether Apaa is in Acholi or Madi as long as it is in Uganda, that's no problem. Apaa can be in Madi but if people who were living there are Acholi, they will stay there. The issues of boundary should not waste our time, we just follow the colonial border…," he said.
Source: Daily Monitor
..