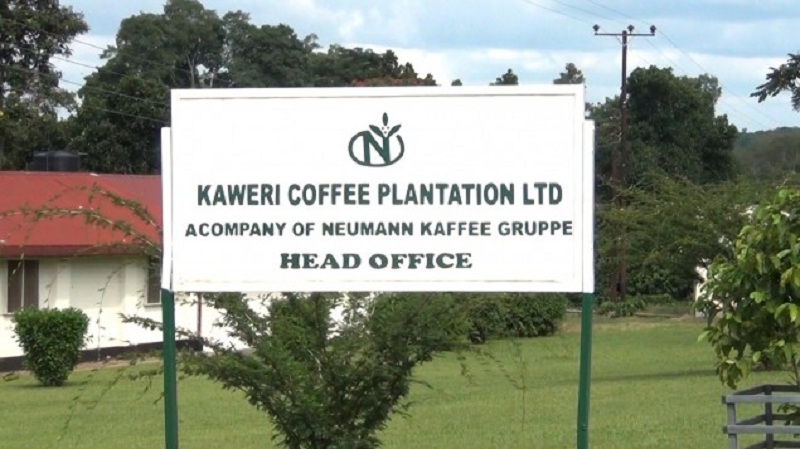 By witnessradio.org Team
One of Uganda's oldest forced eviction cases in which Kaweeri Coffee Plantation limited is accused of dispossessing land for over 2000 inhabitants is coming back in courtroom, now to hear a government appeal case against Kampala High Court ruling delivered in 2013.
The ruling ordered city lawyers and Uganda investment Authority to pay Kaweeri coffee victims 37 billion shillings, about USD 10 million in compensation.
The figure included Shs 3.8bn as special damages to the plaintiffs, Shs 1.1bn as disturbance allowance, Shs 2bn as general damages for the eviction of the plaintiffs, Shs 2bn as exemplary damages for oppressive and violent behaviour suffered by the tenants and Shs 1bn as damages in pain and suffering for the tenants. This is in addition to Shs 27bn accrued as interest on all the above damages 10 years since the case was lodged in court.
Justice Anup Singh Choudry in his 28th/March/2013 ruling said lawyers James Nangwala and Alex Rezida were dishonest' while advising government in which an investor evicted over 2000 inhabitants and dispossessed 11.6 square mile piece of land in Mubende district to pave way for a coffee plantation and factory.
"Nangwala and Rezida were grossly, recklessly and deliberately negligent in failing to complete the purchase of the land, contrary to the conditions in the sale agreement…" said Justice Choudry
Nangwala and Rezida represented UIA, which identified the land for the investors, Neumann Kaffee Gruppe (NKG) of Hamburg, Germany, in August 2001. Kaweeri Coffee Plantation Limited is a 100% subsidiary of Neumann Kaffee Gruppe
The case which was filed in court in 2002, has faced dramatic scenes and unnecessary delays as Judges who had been allocated to the matter kept rescheduling it.  
While filing their case, victims argued that NKG acquired the 11.6 square miles of contested land from UIA on a 99-year lease illegally. The land covered the villages of Keitemba, Luwunga, Kijunga and Kiryamakobe. They said that they were forcefully evicted from the land by soldiers from a nearby army barracks with the assistance of Mubende's then Resident District Commissioner, Perez Katamba. In the process, they lost their property, livelihood, shelter and education.