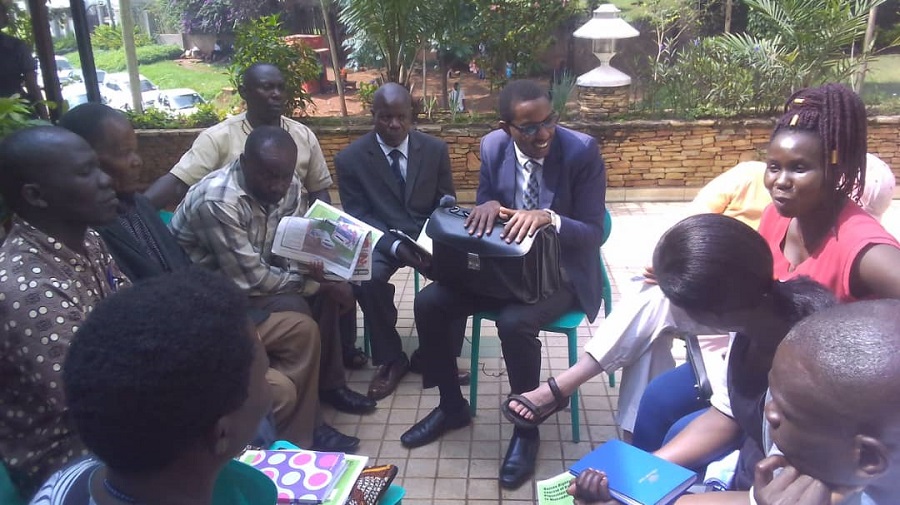 By witnessradio.org Team
Kampala – Uganda – Government has asked for more time to make a final decision on compensating victims of the Kaweeri forceful eviction. This happens following a court session held today the 2nd of December 2019 after the long adjournment of the retrial since May 2019 when both parties were ordered to have a settlement out of court known as mediation which has been encouraged by the judiciary in all civil cases.
In the earlier court sessions, government and Kaweeri Coffee victims agreed to hold more mediation sessions that would help the parties arrive at the right amount of money to compensate the victims or proceed with the matter before court.
The Attorney Generals Chambers this morning tendered in the request to the presiding judge his Lordship Henry Kaweesa seeking for more 2 weeks to finalize on the amount to be paid out in compensation after the victims rejected the first and second proposals by the government which were 1.9 billion shillings and 2.2 billion shillings respectively.
The victims led by Peter Bakaleke Kayiira sued the Attorney General of Uganda and others seeking for an injunction compelling  Kaweeri Coffee to return their land and also pay for the interests and damages resulting from the forceful eviction.
The said eviction was carried out 19 years ago leaving over 400 people displaced. Through mediation, they are seeking for 3.8 billion shillings with 12% interest as compensation in damages since the time of eviction.
Addressing the victims at court after the adjournment, Prosecution lawyer, Francis Karooro from JW advocates said "whatever government arrives at will be communicated to them and a decision reached and we have not been able to proceed because the mediations are still ongoing but whatever comes out, will be brought to you to decide". He said he further stated that,
"We shall wait for a response from the defendants and then come to Mubende to hear from you before we communicate to the judge on the 16th-December-2019 when the court sits again."
However the lead complainant, Mr. Peter Kayiira Bakaleke expressed fear that, due to the prevailing poverty levels in the country, people may settle for any amount which may lead to a "miscarriage of Justice".
In response, their lawyer Mr. Francis Karooro contended that, although some people may accept the little money given as compensation, his law firm will continue to provide legal representation to the group that is not satisfied with the amount given for since they still have a right to be heard as enshrined by the constitution.