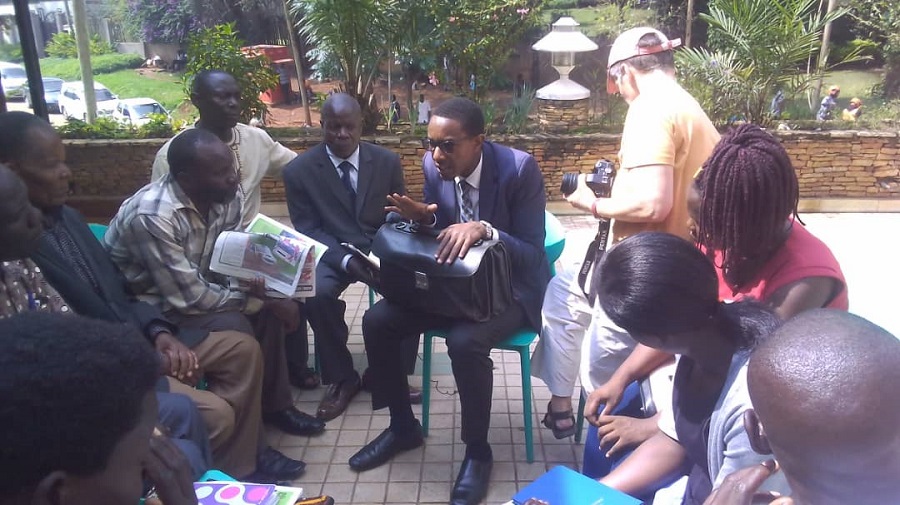 By witnessradio.org Team
Kampala – Uganda – Victims of the Kaweeri coffee forceful eviction will meet this Thursday to decide on whether to agree on the out of court settlement or not.
This comes at a time when the government had agreed to pay 3.8 billion shillings as requested by the 2000 residents for damages suffered due to the eviction.
The parties had a mediation session on 4th, December 2019 where the Attorney Generals Chambers requested the court for more two (2) weeks to finalize the negotiations with the affected communities of the Kaweeri Coffee evictions on the amount of money that was going to be paid to the said victims. The judiciary encourages such mediations in all civil cases. 
The Attorney General's representatives on the morning of December, 16th  informed court presided over by Justice Henry Kaweesa Isabirye that government had accepted to settle the matter out of court by compensating the victims.
However, the government has declined to pay the 12% interest as requested by the plaintiffs saying this has been overtaken by events.
The Plaintiffs' lawyers led by Francis Karooro sought permission from the court to allow them to get the affected victims response on this decline by the government.
A meeting has now been organized this Thursday, the 19th December 2019 to communicate the court outcome and reach consensus on whether to accept the offer or not.
The victims led by Peter Bakaleke Kayiira sued the Attorney General of Uganda and others seeking for an injunction, an order compelling Kaweri Coffee to return their land, damages and a 12% interest as a result of the forceful eviction.
The illegal and forceful eviction that was carried out 19 years ago with the help of the military and police displaced over 2000 inhabitants where many have since died while others are experiencing continuous human rights violations. 
"witnessradio.org welcomes the process of compensating the victims of the 19-year-old case evictions orchestrated by institutions supposed to protect native landowners. However, we have the reservation on whether the valuation process will be independent considering the social, cultural and economic losses encountered by the victims after losing the land which was their only source of livelihood" said Wokulira Geoffrey Ssebaggala, the team leader, witnessradio.org. 
He added that the Kaweeri Coffee plantation illegal land eviction case is very important and sets a precedent to solve hundreds of land grabbing cases that have been documented by witnessradio.org.