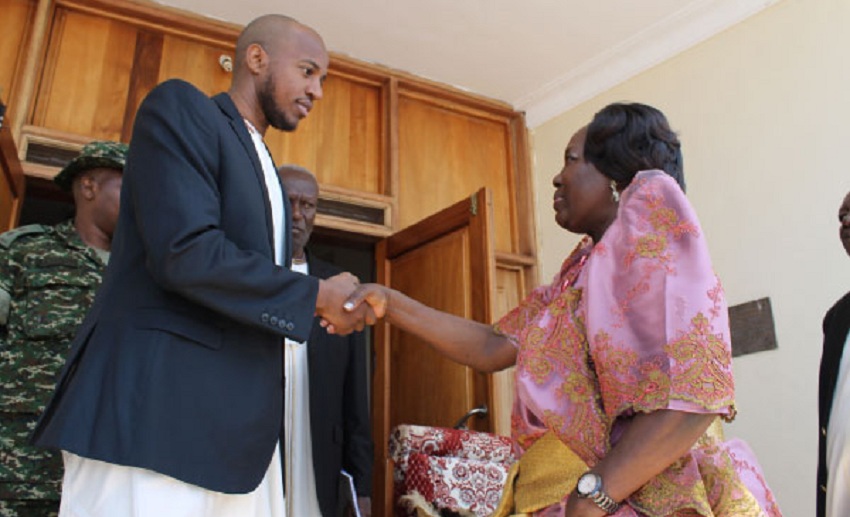 Kabarole- Close to two decades since the restoration of cultural institutions, Tooro Kingdom has renewed its call to central government for the return of kingdom properties.
The kingdom's prime minister, Mr Benard Tungwako, expressed disappointment that properties for other kingdoms are being returned while Tooro Kingdom's are not.
"We want our properties returned in order to allow the kingdom offer services to the people. The government should not discriminate against Tooro Kingdom," Mr Tungwako told Daily Monitor yesterday.
After abolition of kingdoms in 1966 by then president Apollo Milton Obote, all their assets were seized by central government.
The land
Both Tooro king's land and institution land, among other properties were seized.
When President Museveni assumed power in 1986, he restored kingdoms in 1993. Government has since returned some of Buganda's properties.
According to Tooro Kingdom officials, the central government in 1999 only returned 17 titles located in Fort Portal town out of 120 titles.
Since then, the kingdom has been pushing for the return of all kingdom land.
Late last year, the Tooro Kingdom Supreme Council (Orukurato) passed a resolution to drag government to court if their assets are not returned.
The council also inaugurated the negotiation committee comprising the kingdom prime minister, kingdom minister of lands, and chairperson kingdom land board, among others.
The committee in March met the Minister for Local Government who promised to take a draft report to Cabinet for further discussion.
The kingdom secretary of land board, Mr Wilson Kagoro, said they have now renewed their call to the central government to see that kingdom properties are returned. He said the kingdom is now demanding 103 titles from the central government for both the king's land and institutional land.
The titles they are demanding include the 325 acres at Nyachwamba in Kamwenge District, occupied by prisons department. Also, part of the land houses the king's palace.
They are also demanding 60 acres of land at Karambi query in Kamwenge District occupied by Uganda Railway Corporation. This land has been encroached by the locals.
Other pieces of land include 25 acres at Lyamugonera in Kahunge Town Council, 120 acres at Kabunga also in Kamwenge District.
In other districts such as Kyenjojo, the kingdom is demanding 13 land titles, eight titles in Ntoroko, 13 in Bunyangabu, eight in Bundibugyo and 1,025 square miles in Kasese District.
The Tooro Kingdom officials made the same call at the inauguration ceremony of Tooro Kingdom Council of opinion leaders (Isaazi lyo bukama bwa Tooro) at the kingdom's Karuzika palace in Fort Portal town on Saturday.
The Speaker of Parliament, Ms Rebecca Kadaga, speaking as guest of honour promised to push for the return of all kingdom properties including those of Busoga Kingdom.
"It is not good to have the kingdom without its resources. I am assuring you that I am going to handle this issue of Tooro Kingdom properties vigorously to see that central government returns the properties" Speaker Kadaga said.
"I am also pursuing our properties of Busoga Kingdom. As you know, the central government returned Bugembe headquarters but other properties including the markets are still in the hands of central government," she added.
The Ministry of Lands spokesperson, Mr Denis Obbo, said the kingdom demand of their properties must be backed by the legal documents to enable them start verification process.
No evictions
In March, representatives from State House led by Ms Sandra Byomugyenyi met Tooro Kingdom officials and Kamwenge District leaders and said government would return properties but people should not be evicted.
At the same function, King of Tooro Oyo Nyimba Kabamba Iguru IV said since 1966, the behaviour and unity among the people of Tooro has declined.
He underscored the importance of working together to revive the culture, unity and morals among his people.