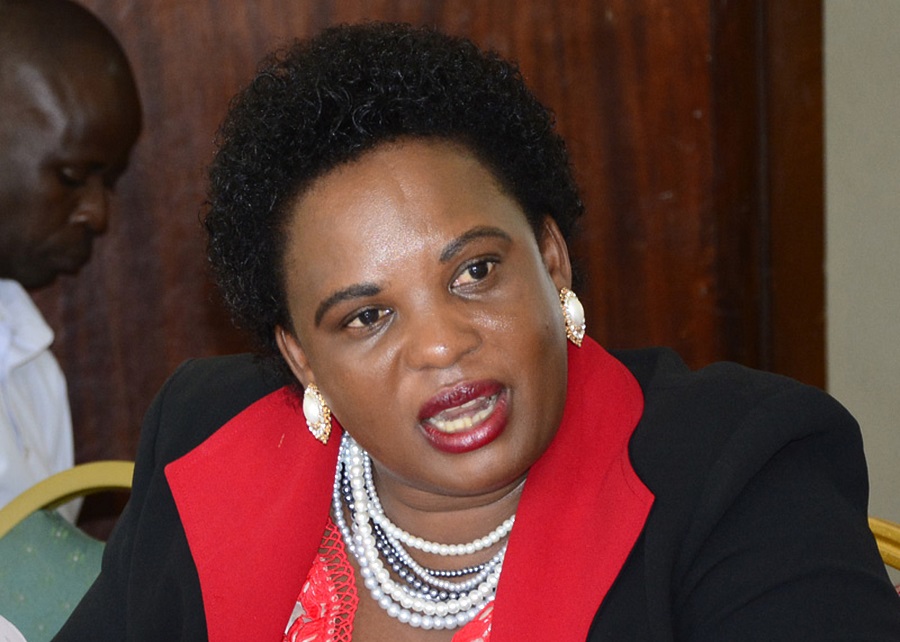 Ms Betty Amongi, the outgoing Minister for Lands, Housing and Urban Development  
KAMPALA- The Ministry of Lands, Housing and Urban Development needs at least Shs140 billion to compensate absentee landlords and to implement presidential directives on various land matters.
This is part of a handover report by Ms Betty Amongi, the outgoing minister, to Ms Betty Kamya, the incoming Lands minister.
She said that land evictions and disputes are the key challenges which the ministry has tried to handle with many of the cases turning out to be complex since some of them involve relatives.
She said the problem still persists in several parts of Uganda with dozens of petitions being registered every day.
"I am happy that many of our people are now embracing the land titling system; including those in northern Uganda where many people thought that land cannot be titled. This is one way of resolving the many disputes since our people will have a legal document regarding ownership of their respective land," Ms Amongi's report reads in part.
She said in the report, that among the key presidential directives that are yet to be implemented are; the titling of the Maruzi Ranch following a Parliamentary inquiry.
Other directives include; the handling of the Sango Bay Estates Ltd and the implementation of the Memorandum of Understanding between the government and the Kingdom of Tooro for the return of or compensation of the monarchy's property and assets.
Earlier, the permanent secretary, Ms Dorcus Okalany highlighted underfunding of the ministry which has crippled the implementation of various programmes.
She said, however, that the ministry processed 304 land titles that were handed over to residents  of Bulemezi area in 2019 while 21 land zonal offices recently constructed are operational to ease the computerised land titling system.
Ms Amongi was appointed minister in Charge of Kampala City in a recent Cabinet reshuffle.
Source: Daily Monitor.