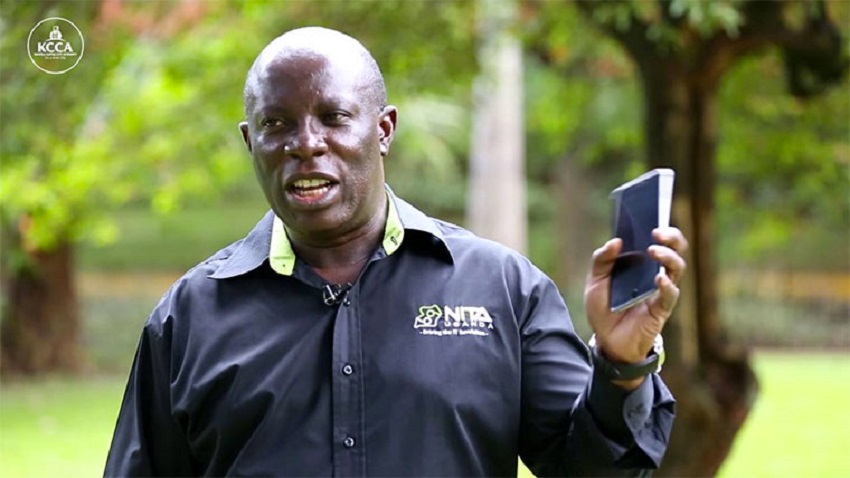 The executive director of the National Information Technology Authority Uganda (NITA-U) James Saaka has come under the spotlight before the Land Probe Commission over the Shs 402 million he received from the Land Fund.
Saaka received the money in 2015 as partial payment of the Shs 928 million for plot 1, block 141 in Buterere-Bugangayizi in Kibaale district measuring about 640 acres.
He appeared before the Commission chaired by Lady Justice Catherine Bamugemereire, which has been investigating the processes in the Land Fund since last week. The Land Fund is a multi-purpose resource envelope meant to serve targeted beneficiaries, including tenants seeking to buy or own land.
Its also meant to finance the purchase of land by government for redistribution to bonafide occupants or resettlement of the landless people among others. Saaka is among a group of individuals, majority being government officials, who have benefited from the Land Fund.
Asked by the Commission's lead counsel, Ebert Byenkya whether he owned the property in question, Saaka said the land belonged to his late father, Edward Batimbo Ssebuko who passed it to his children including him, the late Benedict Kitanwa, Annet Natuma, Peter Ssebuko and the late Ronald Mark.
Byenkya asked Saaka to explain how his father acquired the land. Saaka said his father acquired the land in 1963 to which Byenkya wondered whether theirs was one of the traditional families in Bunyoro kingdom.
"When I look at Bugangayizi, I see it as one of the lost counties that were returned to Bunyoro [kingdom] in a referendum. Isn't that so?…So typically I'm expecting to see a traditional family that was granted mailo [land] in 1900 and maybe after the return of the lost counties. So, I would expect to see a title that reflects that history. But when I look at your title, it seems to start with your father" said Byenkya."My lord, I wouldn't know how my father acquired this property, I was one-year-old in 1963″, said Saaka.
Saaka explained that the family decided to sell the land to government after they failed to gain access to it. Byenkya wondered why there is no evidence of generic reference to people living on the land in question.
"I'm curious from 1979 to date coz I have been looking at some of the documents and people are referred to as squatters, people are referred to as tenants, but I don't see any names and this seems to be typical even when you look at valuations.
People are generically referred to. I never see a list of people or homesteads for example counted and identified. I never see any form of identification of who these people are. So am wondering whether you yourself knew them?" Byenkya asked Saaka.
"I think the environment in that area, being an absent landlord it was difficult to bring them together and say identify yourself other than trying to engage them. I knew them [tenants] by face, when I went there I knew some of them, others you would only see cows." Saaka said.
However, Byenkya said the fact that Saaka knew some of them by face, indicates that he was after all not an absent landlord as he claims. He asked him then why he did not take the next step of registering his tenants.
"It would suggest to me that you're not an absent landlord. If you could go there, you could talk to them, you knew their faces. Why would you not be able to take the next step and record who these people were?" asked Byenkya.
"As I was in that process, that's when the late Wilson Mulondo advised me and said; 'I think there's a Land Fund which could compensate you for that land since you have difficult in utilising it and I took his advice." answered Saaka.According to the report of the chief government valuer, 70 per cent of Saaka's land valued at Shs 448 million is encumbered while the remaining 30 per cent valued at Shs 480 is unencumbered.
The report further indicates that the 30% of the land which was free of occupants has 3 hills and a river making it unusable, a claim Saaka confirmed.
Saaka said that he could not answer for the valuer since he does not know the method that was used. Commissioner Mary Oduka Ochan asked Saaka why he had to sell part of the land that could not be used to government.
"Am talking of you, Mr Saaka, morally speaking, as an upright Ugandan who knows that this land is really not good for anything, you can't do anything much, why did you think you should sell it to government?" asked Ochan.
"To begin with, it doesn't really qualify for the Land Fund because it was unencumbered. But even if it did, if its not usable and you couldn't use it or anybody else couldn't use it, why do you sell it to government to pay much higher than they were paying for land which would have been more useful had those occupants not been there?", she further asked.
"Is that morally fair, I would expect that you would be a person of integrity. When you talk of government money, that is taxpayers' money and this is money which the minister of Lands plus the people of the Land Commission have all come here and said they wish there was more money put into the Land Fund. But we're seeing as if the Land Fund actually has adequate money. The money has been going to wrong places, it has been going to things for which the Land Fund was never established like for example this. You're saying you're still owed money but I don't think you're owed much money, really!"
Saaka said that if he knew from the start that part of his land didn't qualify for compensation from the Land Fund, he would have rejected the valuation. He was then asked if he would accept to be given back his land title and compensation only be given for the land that was encumbered. Saaka said that was not what his agreement with government was saying.
Justice Catherine Bamugemereire also queried why the unusable land was valued highly. She said that the chief government valuer will be summoned to explain the irregularity. Bamugemereire wondered what Uganda Land Commission could be doing with this kind of land that cannot be used.
The Commission's mandate is to probe efficiency of the laws, policies and processes of land registration, acquisition, administration and management. It is also tasked with scrutinizing the work of relevant bodies in the reservation of wetlands, forests, road reserves, and national parks, among other gazetted spaces.
The probe is mandated to investigate and inquire into the role of the Uganda Land Commission (ULC) in administering public land and the Land Fund.
The commissioners are Frederick Ruhindi, Mary Oduka Ochan, Robert Ssebunnya, Joyce Gunde Habaasa, Dr. Rose Nakayi and George Bagonza.