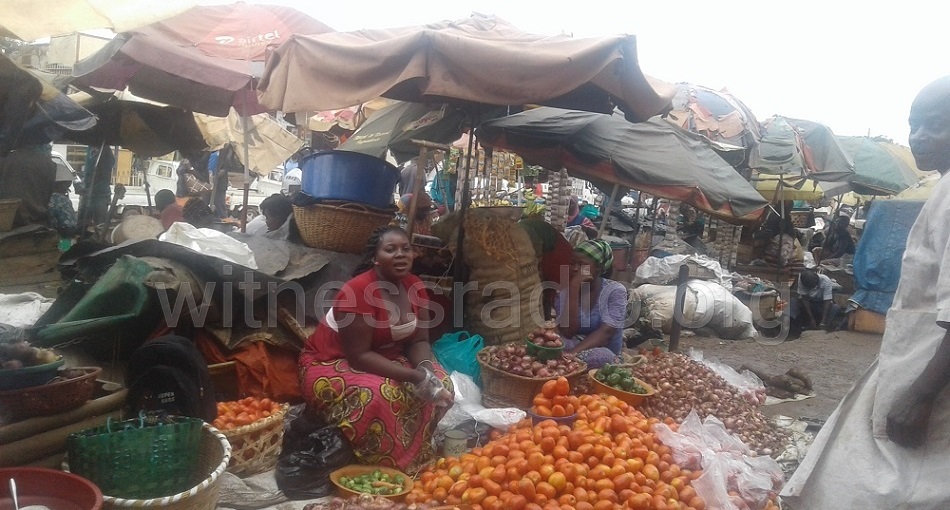 By Witnessradio.org Team.
A 673 billion World Bank-Kampala Capital City Authority project is set to render about 2300 market vendors in Kasubi Market jobless.
The targeted market is one of the oldest in Kampala built in 1853 to cater for low income earners.
The project that started in 2015 according to Kampala Capital city authority (KCCA), is meant to make Kampala "a better city" through expansion of roads and installation of traffic lights among others and the project will end in 2019.
China Railway Seventh Group Company limited was contracted to implement the project.
A team from witnessradio.org made an impromptu visit to the market and it's evident that a lot of uncertainty looms among vendors.
"We do not know where we are going because no land has been acquired for relocation and not even our leaders know what's going on" one of the vendors who preferred anonymity said.
"This market has been my source of income. It has been a source of school fees for all my children and survival for my family". He added.
KCCA on the 7th of June 2017 issued a press statement calling upon any one with land that can be used as an option to resettle the vendors to come forth.
However, according to the Chairperson Kasubi Market, Ronald Zzibu, up to now no communication has been passed on about this plan.
"We heard that there were three plots fronted including the one at Wanji village but we refused it because it did not meet our needs. The entire process to acquire the alternative land has secretly been handled by KCCA officials without our involvement" Says Mr. Zzibu.
He revealed that a deadline of 31st/04/2018 given to them to relocate to another place expired with no much progress made and this is likely to affect them.
Our attempt to get a comment from KCCA spokesperson's office were in futile as our writer's request was turned down.
Some of the vendors who spoke to witnessradio.org confirmed the statement by their chairperson that no land had been identified despite the fast tracking of the project.
Currently, the construction company contracted has completed Makerere hill road and now constructing Hoima road that passes through the targeted market.
…