Over 2000 Face Eviction From Kasubi Market As KCCA Implements A World Bank Funded Project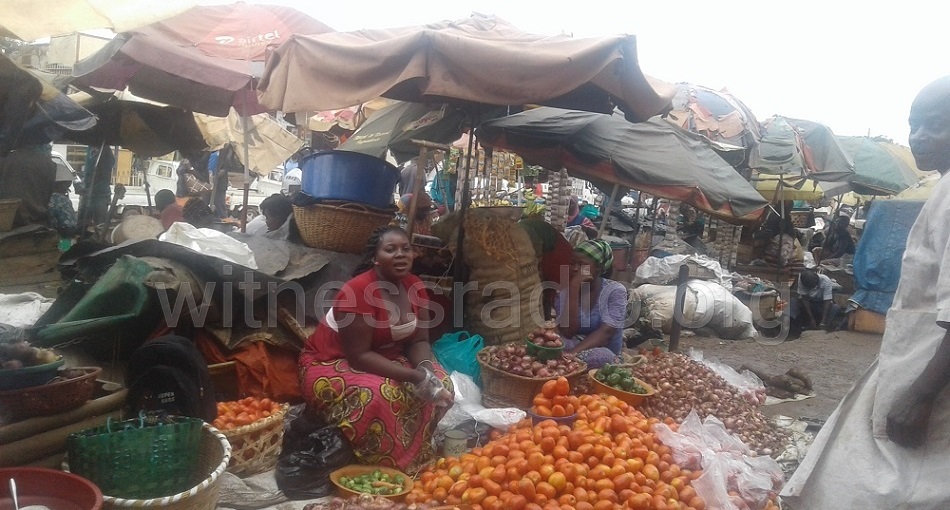 By Witnessradio.org Team.
A 673 billion World Bank-Kampala Capital City Authority project is set to render about 2300 market vendors in Kasubi Market jobless.
The targeted market is one of the oldest in Kampala built in 1853 to cater for low income earners.
The project that started in 2015 according to Kampala Capital city authority (KCCA), is meant to make Kampala "a better city" through expansion of roads and installation of traffic lights among others and the project will end in 2019.
China Railway Seventh Group Company limited was contracted to implement the project.
A team from witnessradio.org made an impromptu visit to the market and it's evident that a lot of uncertainty looms among vendors.
"We do not know where we are going because no land has been acquired for relocation and not even our leaders know what's going on" one of the vendors who preferred anonymity said.
"This market has been my source of income. It has been a source of school fees for all my children and survival for my family". He added.
KCCA on the 7th of June 2017 issued a press statement calling upon any one with land that can be used as an option to resettle the vendors to come forth.
However, according to the Chairperson Kasubi Market, Ronald Zzibu, up to now no communication has been passed on about this plan.
"We heard that there were three plots fronted including the one at Wanji village but we refused it because it did not meet our needs. The entire process to acquire the alternative land has secretly been handled by KCCA officials without our involvement" Says Mr. Zzibu.
He revealed that a deadline of 31st/04/2018 given to them to relocate to another place expired with no much progress made and this is likely to affect them.
Our attempt to get a comment from KCCA spokesperson's office were in futile as our writer's request was turned down.
Some of the vendors who spoke to witnessradio.org confirmed the statement by their chairperson that no land had been identified despite the fast tracking of the project.
Currently, the construction company contracted has completed Makerere hill road and now constructing Hoima road that passes through the targeted market.
…
Two Witness Radio – legal team members, Lawyer Nicholas Opiyo abducted…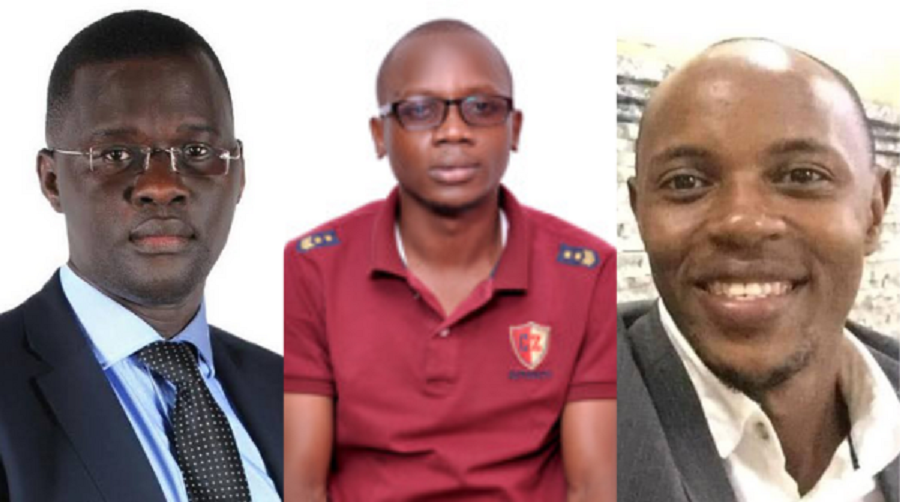 By witnessradio.org Team
22nd/December/2020; Kampala – Uganda – two members of Witness Radio – Uganda legal team alongside Kampala based human rights lawyer Nicholas Opiyo have been abducted this afternoon by five armed and unidentified men believed to be government security agents from  Kampala and their whereabouts are still unknown.
Esomu Simon Peter, Odur Anthony, and Nicholas Opiyo were picked from Lamaro restaurant in Kamwokya, a Kampala suburb while having lunch, and no official communication yet from the government about the arrest of victim lawyers.
At the time of their arrest, the legal team was in the final stages of filing a case challenging the illegal eviction of more than 300 families by a project funded by the World Bank and being implemented by Kampala Capital City Authority, (KCCA).
KCCA secured a one year loan of 60 billion Uganda shillings (equivalent to about USD 17 million) from the World Bank and the International Development Association (IDA) to construct a 2.58 KM, Lubigi water drainage channel, which stretches from Kawaala Zone II, Rubaga Division, Kampala district.
witnesradio.org condemns in the strongest terms possible the arrest of their lawyers while in line of duties.
Tension as more than 300 poor families are being evicted by a World Bank-funded project…
Above is a sample of one the house(marked x) that is going to be demolished.
By witnessradio.org Team
Kampala – Uganda; Bukenya Ali, 40, is one of the 300 families facing eviction in Kawaala zone II, Rubaga division, Kampala district off their ancestral land to give way for a 60 billion Uganda shillings (equivalent to about USD 17 million) construction of water drainage channel at Lubigi Swamp, allegedly financed by the World Bank and being implemented by the Kampala Capital City Authority (KCCA). The affected community accuses KCCA of failing to consult and sensitize them about the project.
Kampala Capital City Authority (KCCA) is the legal entity, established by an act of Parliament (KCCA Act, 2010), which is responsible for the administration and operations of the capital city of Kampala in Uganda.
Bukenya, who has stayed on the land for more than 30 years said all his properties were destroyed by armed security forces one (1) day after KCCA had issued a notice ordering them off the land within 28 days.
KCCA on 3rd/12/2020 issued a notice to all residents of Kawaala zone II to vacate their land for a Water trench construction site. The four-year project ending in 2022 was commissioned in August 2020.
"Banana plantations, coffee, maize, and sugarcanes have all been destroyed by gunned men, how will I feed my family without being compensated., Which future are they securing for us if our income-earning projects are demolished? I challenge KCCA to produce a list of people whom they have compensated" demanded Bukenya
Another victim, Kayongo Anderson, a 50-year-old said, they have been inviting KCCA for consultations but their response was negative, yet all their houses have been demarcated for demolition.
"I have lawfully occupied this piece of land for more than 35 years, and they are forcefully evicting us without compensation or resettlement, where do they want us to go," asked Kayongo.
Memetebikulwa Christine, the secretary for the Environmental Protection Unit at Kawaala said that KCCA should pay these people because they are willing to vacate.
She added that since 2012, KCCA has been engaging in violent acts of destroying people's properties but no action was taken by police to stop them.
Nuweabine Daniel, the KCCA spokesperson said that everyone was duly compensated and others were paid the disturbance fees, however, he failed to produce the compensation documents.
"We cleared over 320 families and the compensation went up to June this year, those people are only tarnishing our name," he added.
He also said that the project implementation will kick off by December, 31st, 2020 upon the elapse of the 28 days notice.
Katanga residents face eviction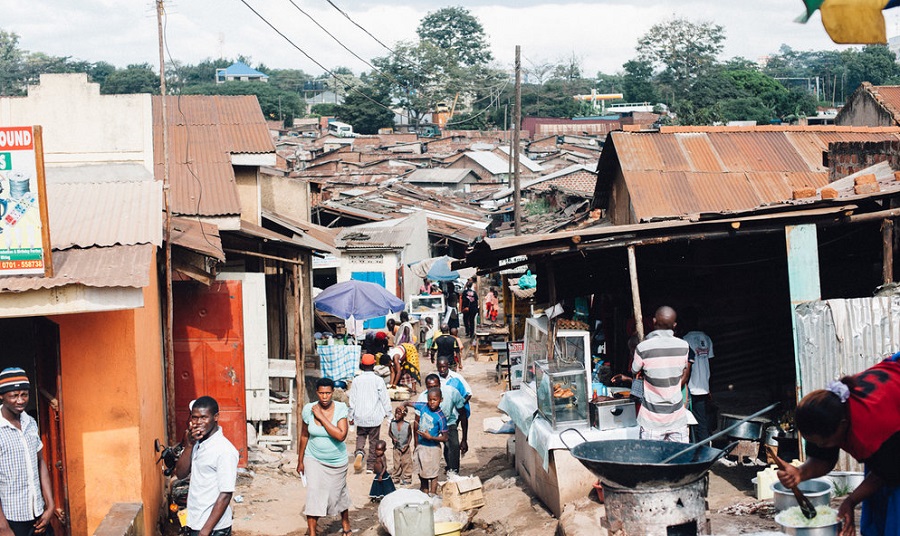 The residents fought a lengthy legal battle with Makerere University over the land in contention.
Over 1500 residents who occupy 36 acres of land in Katanga valley in Kampala are living in fear of eviction after Makerere University deployed Police onto the land.
"We are in great fear that Makerere might evict us from our land," the vice-chairperson of Katanga village Twaha Jengo said.
According to Jengo, the university did not inform the residents and the local leaders about the need to use the land before the Police was deployed.
Jengo added that some of the Katanga residents have been arrested by the Police and charged with illegal trespass on the land that they have lived on for more than 20 years.
The residents fought a lengthy legal battle with the university over the land in contention but in August 2015 Justice Alfonse Owiny Dollo ruled that the settlers on the disputed land are bonafide occupants and are by law entitled to continue possession of the land.
Jengo said that ever since the deployment of Police, all the structures that were under construction were put on hold.
"I started living in Katanga when I was 14 years old and I have lived here for more than 20 years but we have been threatened by the Police deployment and the arrests of some people," Jackson Ssekyanzi a resident said.
Ssekyanzi said that on Monday last week, the Police arrested five residents that were charged with criminal trespass according to what was indicated on their discharge sheets.
He added that residents Darius Mutesa, Edirisa Kamoga, Peter Baguma, Paul Kafeero, and one only known as Katulamu were arrested and received a police bond after two days.
The New Vision tried to contact the outgoing Makerere University public relations manager Dr Muhammed Kiggundu on his known number for a comment but it was switched off.
Patrick Onyango Kampala Metropolitan Police spokesperson said that they were served with a court order to keep the status form because Makerere University had filed a case against Pastor Daniel Walugembe.
He added that the Police was tasked to stop construction on the land as well as the eviction of people.
Onyango also cautioned residents against interfering with the Police's work of keeping the status form or more people will be arrested.
**New Visison