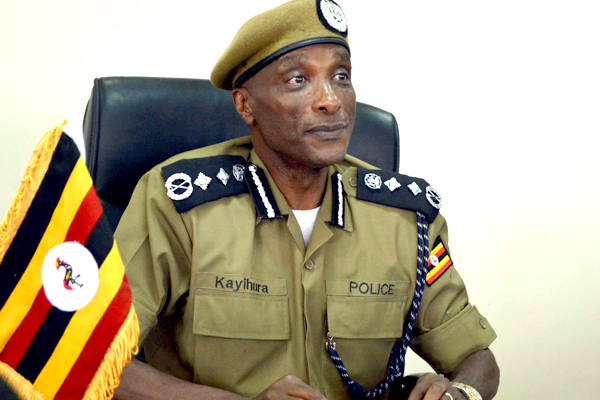 Inspector General of Police, Gen Kale Kayihura, has suspended four Mubende District police commanders after they were pinned by Butorogo sub-county residents for conniving with land grabbers on Friday.
Gen Kayihura suspended four police commanders after obtaining information from Butorogo sub-county residents that his officers had connived with a one Princess Naava who had threatened to evict them from the land she claims to be hers.
The suspended officers include Wamala Regional Police Commander (RPC) Senior Superintendent of Police (SSP), Christopher Barugahare, Mubende District Police Commander (DPC), Assistant Superintendent of Police (ASP) Charles Magoola, Officer in Charge of Criminal Investigation department (OC -CID), Superintendent of Police (SP), Dawda Swalik and OC Lands ASP Hakim Mukama.
"Every district has problems of weakness in leadership and security personnel like police. Our effort is prevention. I am not joking. First of all I blame RPC. The President was here but you failed to explain to him matters regarding land," he said.