Issues we should address to end land wrangles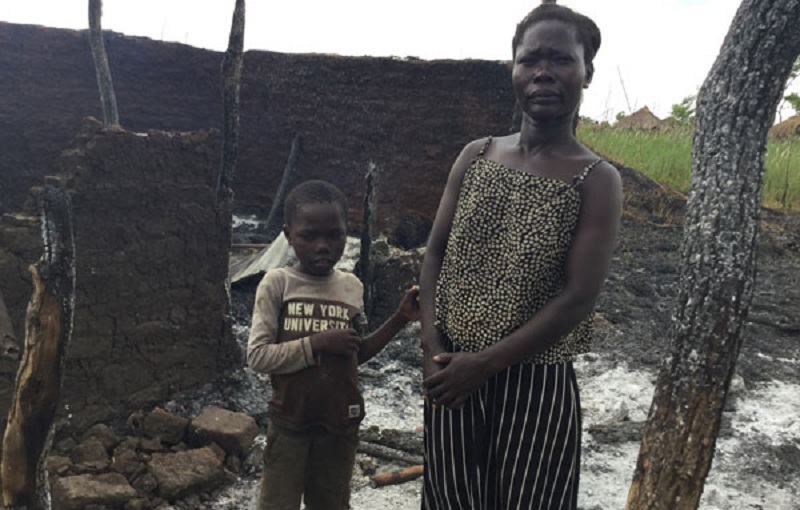 ln a statement issued last week, the Commission of Inquiry into Land Matters blamed judicial officials for the rising cases of land evictions which have engulfed some parts of the country.
The Judiciary reacted by complaining about the method the commission employed in issuing its statement although it undertook to look into the issues raised.
According to reliable sources, most of the title deeds used in the present wave of land evictions are traceable to government compensations for land required for public purposes, especially after 2010.
All of a sudden, a few people with inside information of government plans, started using fraudulent title deeds to claim compensation from government. Since there were occupants of the land involved who were cheated out, conflicts were inevitable.
As frauds at the Land office became perfected, a sophisticated ring of land agents, who fronted big people with illegally obtained compensation money, became the order of the day. Unfortunately this new class of land grabbers included some senior judicial officials, who have been reported to the commission.
There are seven ways which lead to land frauds:
First, some lawyers connive with Land office staff to issue fraudulent title deeds on somebody's land. The land is then sold to a land grabber, who knows the risk involved in keeping the fraudulent title for a long time.
They, therefore, take to the bank and raise a loan against it.
Alternatively, the land grabber finds a buyer who is willing to pay a fortune provided all occupants are first removed. This leads to cruel eviction.
Secondly, Article 41 of the Constitution guarantees the right of the public to access information in public custody. In the case of land, the public is entitled to trace the title to its root. However, today when a search is sought on a title, the registrar gives out only information he chooses and the file is withheld from the public.
Thirdly, many title deeds are still under the old system of land registration, which started with the Registration of Land Titles Ordinance of 1908. A new system based on Bock and Plot Numbers was introduced in 1958, but the old titles remained valid until the old title is converted.
New title deeds are issued to land grabbers, which leads to conflicts with original owners
Fourthly, decentralisation meant that responsibility of land survey became the responsibility of district staff surveyors, who are answerable to district political leaders and not to the commissioner of surveys. Without proper supervision, abuses have occurred on people's registered land.
Fifthly, expired leases to non-Africans are the subject of abuses. Under the law, such land is supposed to revert to the original owner who issued the lease. However, most of this land has been transferred to land grabbers or transformed into freeholds.
Sixthly, the country welcomed the introduction of computerisation of Land Registry records. Unfortunately, the programme was not properly designed.
In the first place, the user department was responsible for the system development, which meant that there were no checks and balances
Secondly, there is no audit of the information fed into the computer. This means that the information can change as many times as the situation demands, which makes ownership of land insecure.
Lastly, the 9000 square miles, which formed public land in Buganda, are now vested in district land boards, which are managing them irresponsibly. Recently, one board gave away 11 square miles to one person.
We need to address the above points if we are to solve land wrangles. To blame them on the colonialists is to be diversionary.
-Daily Monitor
Over 500 Kapapi families in Hoima district remain stranded after the district security committee fails to resettle them back on their land as directed by the minister.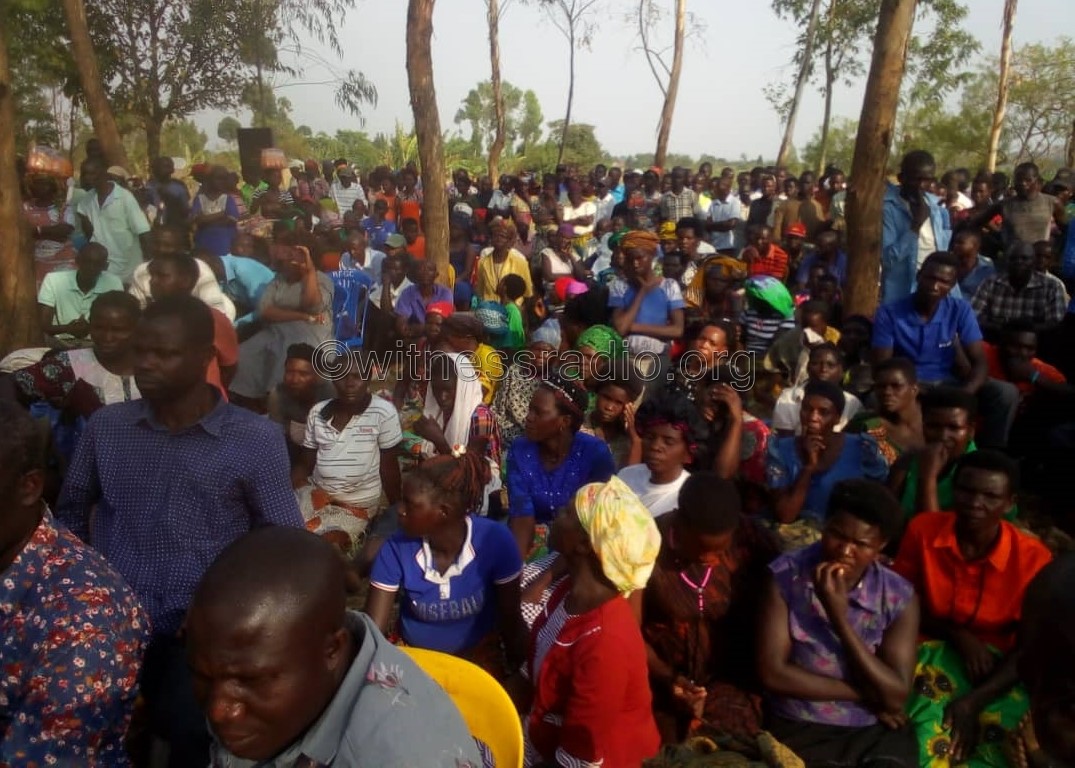 By Witness Radio team.
Hundreds of families, violently evicted from their land in Kapapi and Kiganja sub-counties in Hoima district are still pondering their next moves as efforts to return to their grabbed land remain ambiguous.
The directive came after Hoima district police and private guards from Magnum, a private security company raided people's homes in Waaki North, Kapapi Central, Waaki South, Runga, and Kiryatete villages in Kapapi and Kiganja sub-counties, Hoima district on 10th of February 2023 at 1:00 am.
The violent scenes left hundreds of children with scores of injuries, houses were torched, and property worth billions was destroyed.  The animals such as goats, sheep, and cows were butchered and others were looted.
On 22nd of February 2023, the Minister of Lands, Housing and Urban Development, Honorable Judith Nabakooba while addressing a meeting in Rukola village Kapapi sub-county, Hoima district directed the security committee to return the victim villagers back to their land.
She considered the eviction unlawful since it was conducted at night and without a court order.
In that meeting, area leaders, Hoima district police and Hoima Resident District commissioner, Mr. Rogers Mbabazi, Deputy Resident District Commissioner, Mr. Michael Kyakashari were in attendance.
The victim community accuses a group of people including Ndahura Gafayo, Aston Muhwezi, David Mpora, Monica Rwashadika, Agaba, and Wilber Kiiza of being responsible for the land grab.
The grabbed land is situated at the shores of Lake Albert adjacent to the Kabaale parish in Buseruka Sub-county where the greenfield oil refinery is to be established. In April 2018, the government selected the Albertine Graben Refinery Consortium (AGRC) as the private sector investment to finance, develop, construct, and operate the Greenfield oil Refinery estimated to cost $4b.
According to the Witness Radio research team, ever since the directive was made instead, there's increased human rights violations including arbitrary arrests, detentions and threats, and intimidation against victims of residents encamped at Rwenyana Church to vacate.
The evictees report that after the minister's directive, three community members include; Mbombo Steven, and Kalongo Steven have been arrested, charged, and remanded to Hoima government prison.
"Our families encamping at church and waiting to be resettled back as directed by the Minister are facing further threats and intimidation to go away. They say they don't want us at the church. Some of us are currently in hiding for fear of arbitrary arrests or kidnaps." A community member who preferred to be called Enos due to fear of retaliation told Witness Radio.
He further added that the community is living at the mercy of God, with no food, or shelter, and predicted an uncertain future for their children since they are not attending school.
"Families are scattered in different centers while others continue to live with their relatives. However essential services such as shelter, food, health services, and education for their children remain a challenge. These people found us on land and started claiming ownership of this land. Imagine when we went for a search at a land registry, we found out that they only have a title of 2 acres but everyone knows we have been on this land for over 30 years. We have people who were born on this land." He added.
Witness Radio contacted Mr. Rogers Mbabazi, Hoima Resident District Commissioner who heads the district security committee, to understand how far the committee had gone with the implementation of the minister's directive. He instead referred us to his Deputy Mr. Michael Kyakashari.
Mr. Michael Kyakashari, when asked about the status of the directive, told our reporter that he did not have an answer for him before he hung up.
"I don't have an answer for you" He repeatedly said.
State House Anti-Corruption Unit nets a surveyor implicated in Mubende district land-grabs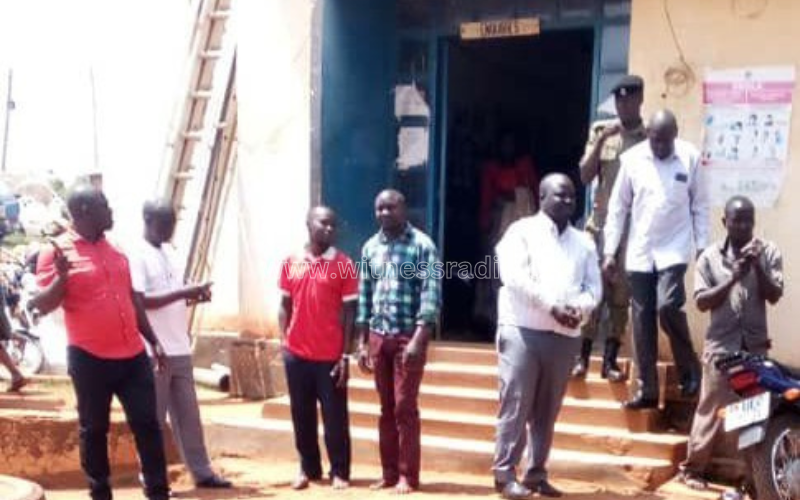 By Witness Radio Team,
The State House Anti-corruption Unit has arrested an alleged landgrabber in Mubende district whose evictions have rendered masses homeless.
Mr. Mafumu Paul, a Mubende based surveyor is accused of using police and conniving with some officials in the Lands ministry to issue forged titles that have been instrumental in illegal land evictions in the districts of Mubende, Kiboga and Kyankwanzi.
The alleged land grabber has been arrested alongside two of his farm workers who include Ssenyondo Ronald and Sseruyange Ben.
The arrest follows complaints of grave human rights abuses to the State House Anti-Corruption Unit and the minister for lands housing and urban development. In response, the Minister of Lands, Housing and Urban Development, the Hon. Judith Nabakooba Nalule, visited the families whose crops were sprayed with chemicals by Mafumu's workers. She later requested the State House Anti-Corruption Unit to intervene and investigate circumstances under which forged certificate of land titles are issued and used to forcefully evict local communities off their land. She further directed the Mubende Police to oversee the arrest of the Mufumu.
He has been implicated in instigating unlawful arrests, beating people, denying communities to access clean water sources, razing-down people's houses and gardens, fly-grazing, and spraying their crops with chemicals in order to evict them from their land.
In one of the recent cases, on the 14th of January 2023, violence was meted out on the residents in Nalyankanja village, Kyenda Town Council in Mubende district. Mafumu is said to have ordered his workers to spray their crops, an act they believe has escalated hunger in their area. The crops sprayed with chemicals included: sweet potatoes, pineapples, coffee, bananas, and Cassava.
According to Witness Radio research, Mafumu has been accused of violently evicting over 17 families since 2018 from their land measuring approximately 248 acres.
The alleged land grabber and his accomplices are currently being detained at Mubende Police.
Kiboga district senior lands officer is arrested and detained over land fraud.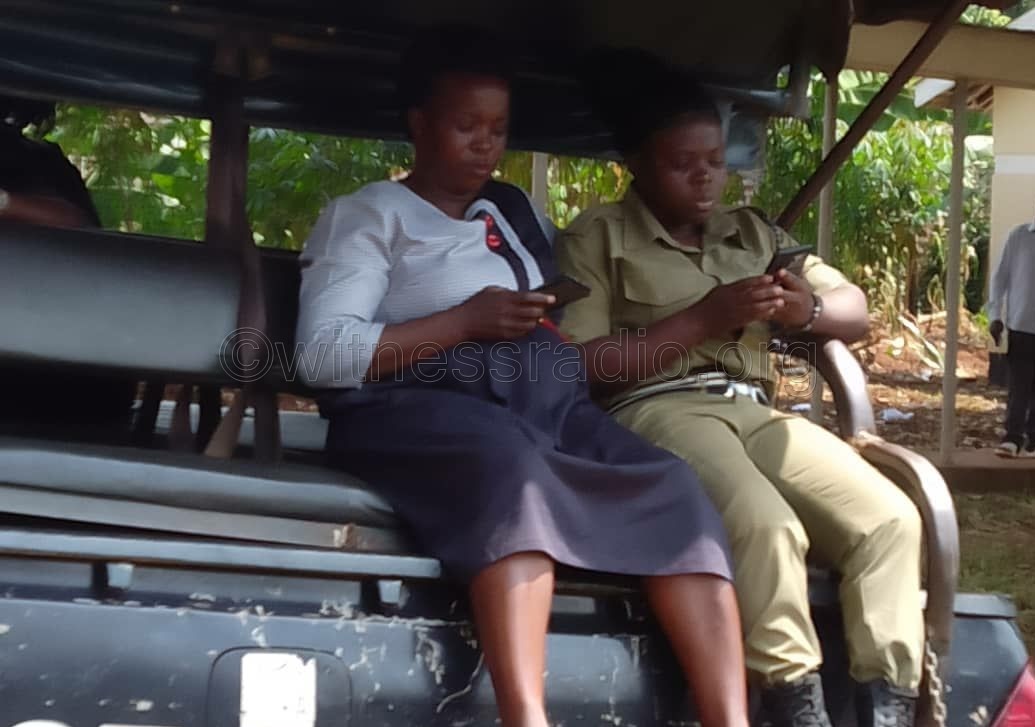 By Witness Radio Team
A joint team of investigators has arrested Kiboga district senior lands officer for allegedly committing cases of land fraud, Witness Radio has established.
The operation led by the Deputy Resident District Commissioner (D/RDC) of Kiboga district, Mr. Mathias Lutwama, was jointly carried out by the State House Anti-Corruption Unit and three officers attached to the Central Police station of Kiboga district.
According to Lutwama, the suspect has been on the run after deliberately refusing to respond to the State House Anti-Corruption Unit and the police summons.
Mrs. Flavia Kizito, a Senior Secretary to the Kiboga district Land Board before the arrest, leased land belonging to a family of the late Edirisa Kyakulagira respectively in 2018 and 2019 to three different leasees without their knowledge.
The three people including Mr. James Kagolo, One Mateka, and Mr. Kayondo Moses were separately given 1080 acres of land by Kiboga District Land Board.
In the process of taking possession of the grabbed land by different leasees, 3 members of a victim family (occupying the piece of the land) were shot at and injured by armed agents of the agents of leasees while protesting an illegal eviction.
"The shootings happened differently, but the recent one was in February 2022, I was shot at, in the palm and the armpit by Mr. Kagolo James. The incident happened when the operators of my tractor that were cultivating our orchard of mangoes were stopped from cultivating and got arrested. So, they called and I had to rush to the farm to rescue my workers. Upon reaching the farm, one Kagolo who was accompanied by armed gangs with machetes asked me why I was cultivating their land. In response, I told him that this has been our land which angered him. He coked the gun and shot me in the palm and armpit. I lost a finger in the process."  Mr. Nyanja Erikka, one of the victims revealed.
Eyewitnesses told Witness Radio that the victim (Nyanja) who was down and bleeding was handcuffed, and arrested by Kiboga police on charges of illegally possessing a firearm, before being driven to Kiboga main hospital to get treatment first.
The following day, the witness further narrates that Nyanja was put off the handcuffs and given a police bond to get treatment.
Our investigations further reveal that victim families have since 2020 been facing violent and forced evictions from the alleged land grabbers during the Covid-19 lockdowns. Violence intensified as houses got torched and mangoes plantations got cut down.
Our research team further established that Kagolo and one Mateka, during COVID-19 lockdowns, they brought over 1000 heads of cattle and started grazing them on people's farms. The cattle keepers were allegedly armed with rifles for about a month.
The same Land Board of Kiboga district on December 2022 got suspended by the Minister of State for lands Dr. Sam Mayanja over land fraud.
Currently, the suspect is being held at the Kiboga district Central Police Station.