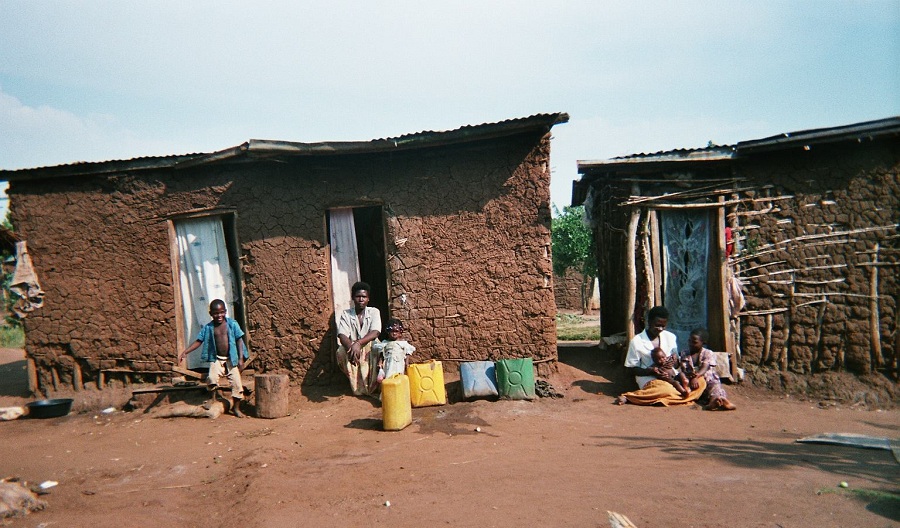 By witnessradio.org team
Lydia Nakawunde was only seven years when government evicted thousands of people 18 years ago to pave way for coffee growing by German-firm  Kaweeri coffee factory.
Memories of men in Ugandan army uniform storming the whole village are still in her mind.
"They came and ordered us to vacate, our home was destroyed and we stayed in a temporary hut that was put up for over seven months". She recalls.
This however did not stop Lydia from pushing her dream of being a teacher with support from her parents.
To raise money for school fees, she and her parents worked at Kaweeri coffee firm but she later left because of the harsh working conditions.
"You are supposed to work from 7am-3pm and at the end of the day you are paid 4000 shillings. That is if you hit the target set by the farm manager or you walk out with less than that. This was too hard for". She says.
She continued with her studies until senior four where she branched to join a teacher's institution and now looking for a job in a government school as a grade three teacher.
"All I want right now is a government job, at least I will be assured of pay".
Asked about the demand to be resettled back on their land or compensated, Lydia says she gave up on this.
"Personally I gave up on land because we have spoken and now tired, it's now eighteen years, and I was only a child when we were evicted, I lost hope on s going back to our land and not even sure if we will be compensated, I want to move on with a job". She stressed.
She is not alone. Lydia is just one of the over 1000 victims of the Kaweeri eviction who continue to hope that justice will one day be served.
The chairman of the affected residents, Peter Kayiira says they continue to push for the fixing of the hearing date for their case. "Earlier court had fixed the 23rd of August 2018 as hearing date but it was changed after justice Choudhry left. We are now pushing to have at least 4 days under the civil division for our case to be heard".
Kayiira says they have about 14 witnesses who can be heard and the case concluded.
He however says this is not the only front they are taking on. He says they are also engaging the German government to have a change in the status quo to allow non-citizens sue German companies on matters of abuse of human rights.
Currently non-citizens cannot sue in Germany leaving many violators of human rights walking scot-free.