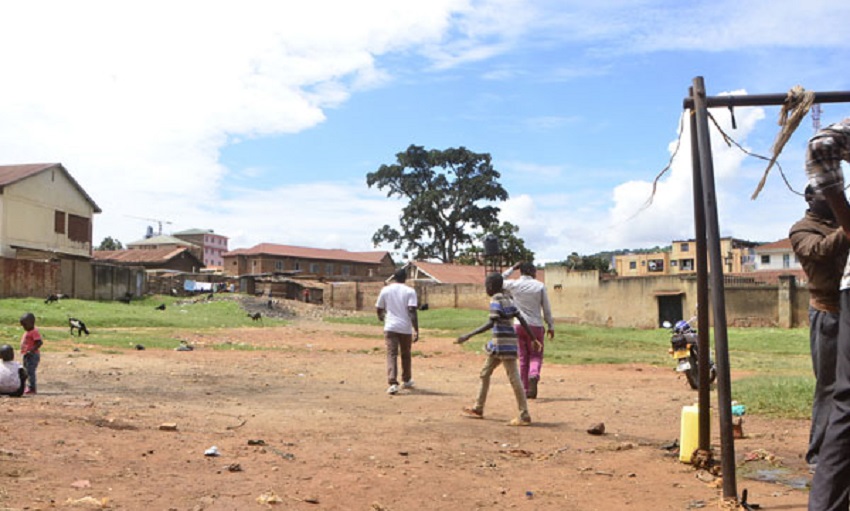 KAMPALA. The Inspector General of Government (IGG) has warned Kampala Capital City Authority (KCCA) against giving away Kiswa Children's Recreation Centre at Kataza in Bugolobi to a developer.
The contentious park, which measures 0.245 hectares, sits on Plot 17 Bunyonyi Drive, Kataza-Bugolobi road in Nakawa Division. It is the only children's public park in the division.
The land was allegedly given away to Giga Reality Association despite earlier warning by the then IGG, Justice Faith Mwondah, in 2009 against the same.
On May 14, the deputy IGG, Mr George Bamugemereire, wrote to the KCCA executive director, Ms Jennifer Musisi, querying the manner in which the land had been allegedly given away.
"…this is to request you not to authorise any new developments on the said property until you have received further directions from this office," reads in part the letter, also copied to Mr Moses Atwine, the KCCA director of physical planning.
Mr Bamugemereire's letter, a copy also Daily Monitor has seen, was triggered by a petition by area leaders and residents who sought an inquiry into the alleged giveaway of the land, which they claim has caused uncertainty over the children's park.
This land has been at the centre of controversy since 2006 when it was first leased out to Kashari-Buhweju Farmers Ltd.
On March 15, 2006, Kampala District Land Board (KDLB) gave a five- year initial lease to Kashari-Buhweju Farmers Ltd. After five years, this lease would be extended to 49 years.
According to documents, the firm would pay a premium of Shs10m to the then Kampala City Council (KCC) in Nakawa Division and ground rent of Shs200,000 per annum to KDLB, but this would be revisable every year.
Red flag
However, area residents raised the red flag over the transaction, claiming that the lease was fraudulently offered to the firm.
They petitioned the then IGG Justice Faith Mwondha in 2009, who directed the then KCC town clerk, Ms Ruth Kijjambu, to cancel the lease.
"…in line with the rescission of the lease, and the irregularities and fraudulent misrepresentations listed above, the Registrar of Titles is directed to cancel the certificate granted to Kashari-Buhweju Farmers Ltd," Justice Mwondha wrote.
She also directed KCC should redevelop the land into a children's park. Despite the IGG's directive, Mr Moses Atwine, the current KCCA director of physical planning, okayed the redevelopment of the contested land to Giga Reality Association Ltd on February 3, 2016 hence sparking a protest from area leaders and residents.
According to Mr Atwine's letter, Giga Reality Association Ltd would construct a chain link fence for one year.
Residents protest
This reporter has learnt that residents have since blocked Giga Reality Association Ltd from redeveloping the land until the matter is resolved by relevant authorities.
The residents want the land to be maintained as a children's park.
"This is the only public park where our children could meet and play but efforts to recover it have since hit a snag because there are some influential government officials behind this deal," said Mr Stephen Ssegawa, an area resident.
Mr Moses Okwera, the Nakawa II councillor, told Daily Monitor that it is unfair for the children's recreational park to be given out to an investor without any justification.
"We want the IGG to get to the bottom of this matter because we can't afford to lose this only public recreational park in Nakawa. We even chased away the developer who had fenced it off," he said.
Investigation 
Mr Charles Ouma, the KCCA acting director of legal affairs, told the KCCA public accounts committee (Pac) recently, that the matter has since been reported to police for further investigations.
"The giveaway of that land in Kiswa is currently being probed by the Criminal Investigations Department at Kibuli and when the probe is done, we shall furnish this committee [Pac] with a report, but we are doing what we can to save public land," he said.
Other Kampala recreational parks whose management has been queried by city leaders are Centenary Park, children's park in Kamwokya, Jubilee gardens (Sheraton), Constitution Square and Railway grounds.
Report. Last year, KCCA public accounts committee released a report, which queried the manner in which city public land was given out. It stated that KCCA was losing a lot of revenue in land battles.
Source: Daily Monitor
..