Three challenges for the web, according to its inventor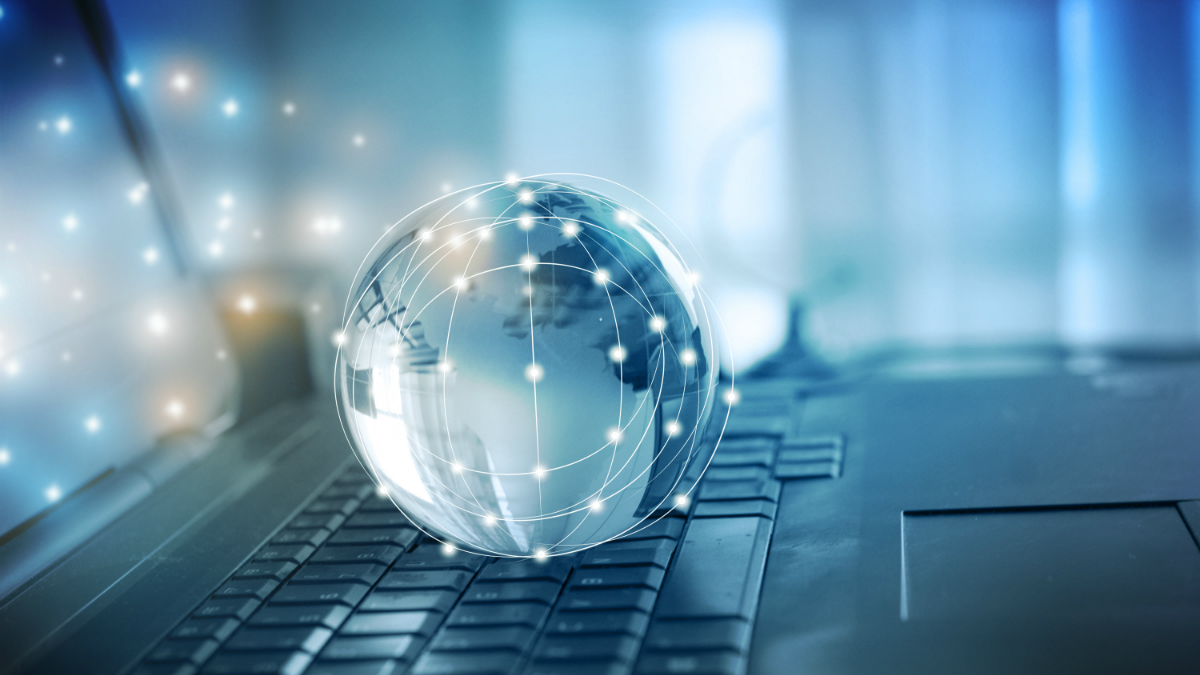 Today is the world wide web's 28th birthday. Here's a message from our founder and web inventor Sir Tim Berners-Lee on how the web has evolved, and what we must do to ensure it fulfils his vision of an equalising platform that benefits all of humanity.
This letter is also available en français, en español, em português and بالعربية.
—
Today marks 28 years since I submitted my original proposal for the world wide web. I imagined the web as an open platform that would allow everyone, everywhere to share information, access opportunities and collaborate across geographic and cultural boundaries. In many ways, the web has lived up to this vision, though it has been a recurring battle to keep it open. But over the past 12 months, I've become increasingly worried about three new trends, which I believe we must tackle in order for the web to fulfill its true potential as a tool which serves all of humanity.
1)   We've lost control of our personal data
The current business model for many websites offers free content in exchange for personal data. Many of us agree to this – albeit often by accepting long and confusing terms and conditions documents – but fundamentally we do not mind some information being collected in exchange for free services. But, we're missing a trick. As our data is then held in proprietary silos, out of sight to us, we lose out on the benefits we could realise if we had direct control over this data, and chose when and with whom to share it. What's more, we often do not have any way of feeding back to companies what data we'd rather not share – especially with third parties – the T&Cs are all or nothing.
This widespread data collection by companies also has other impacts. Through collaboration with – or coercion of – companies, governments are also increasingly watching our every move online, and passing extreme laws that trample on our rights to privacy. In repressive regimes, it's easy to see the harm that can be caused – bloggers can be arrested or killed, and political opponents can be monitored. But even in countries where we believe governments have citizens' best interests at heart, watching everyone, all the time is simply going too far. It creates a chilling effect on free speech and stops the web from being used as a space to explore important topics, like sensitive health issues, sexuality or religion.
2)   It's too easy for misinformation to spread on the web
Today, most people find news and information on the web through just a handful of social media sites and search engines. These sites make more money when we click on the links they show us. And, they choose what to show us based on algorithms which learn from our personal data that they are constantly harvesting. The net result is that these sites show us content they think we'll click on – meaning that misinformation, or 'fake news', which is surprising, shocking, or designed to appeal to our biases can spread like wildfire. And through the use of data science and armies of bots, those with bad intentions can game the system to spread misinformation for financial or political gain.
3)   Political advertising online needs transparency and understanding
Political advertising online has rapidly become a sophisticated industry. The fact that most people get their information from just a few platforms and the increasing sophistication of algorithms drawing upon rich pools of personal data, means that political campaigns are now building individual adverts targeted directly at users. One source suggests that in the 2016 US election, as many as 50,000 variations of adverts were being served every single day on Facebook, a near-impossible situation to monitor. And there are suggestions that some political adverts – in the US and around the world – are being used in unethical ways – to point voters to fake news sites, for instance, or to keep others away from the polls. Targeted advertising allows a campaign to say completely different, possibly conflicting things to different groups. Is that democratic?
—
These are complex problems, and the solutions will not be simple. But a few broad paths to progress are already clear. We must work together with web companies to strike a balance that puts a fair level of data control back in the hands of people, including the development of new technology like personal "data pods" if needed and exploring alternative revenue models like subscriptions and micropayments. We must fight against government over-reach in surveillance laws, including through the courts if necessary. We must push back against misinformation by encouraging gatekeepers such as Google and Facebook to continue their efforts to combat the problem, while avoiding the creation of any central bodies to decide what is "true" or not. We need more algorithmic transparency to understand how important decisions that affect our lives are being made, and perhaps a set of common principles to be followed. We urgently need to close the "internet blind spot" in the regulation of political campaigning.
Our team at the Web Foundation will be working on many of these issues as part of our new five year strategy – researching the problems in more detail, coming up with proactive policy solutions and bringing together coalitions to drive progress towards a web that gives equal power and opportunity to all. I urge you to support our work however you can – by spreading the word, keeping up pressure on companies and governments or by making a donation. We've also compiled a directory of other digital rights organisations around the world for you to explore and consider supporting too.
I may have invented the web, but all of you have helped to create what it is today. All the blogs, posts, tweets, photos, videos, applications, web pages and more represent the contributions of millions of you around the world building our online community. All kinds of people have helped, from politicians fighting to keep the web open, standards organisations like W3C enhancing the power, accessibility and security of the technology, and people who have protested in the streets. In the past year, we have seen Nigerians stand up to a social media bill that would have hampered free expression online, popular outcry and protests at regional internet shutdowns in Cameroon and great public support for net neutrality in both India and the European Union.
It has taken all of us to build the web we have, and now it is up to all of us to build the web we want – for everyone.  If you would like to be more involved, then do join our mailing list, do contribute to us, do join or donate to any of the organisations which are working on these issues around the world.
Signs of harmful projects with financing from development institutions are spotted in Uganda…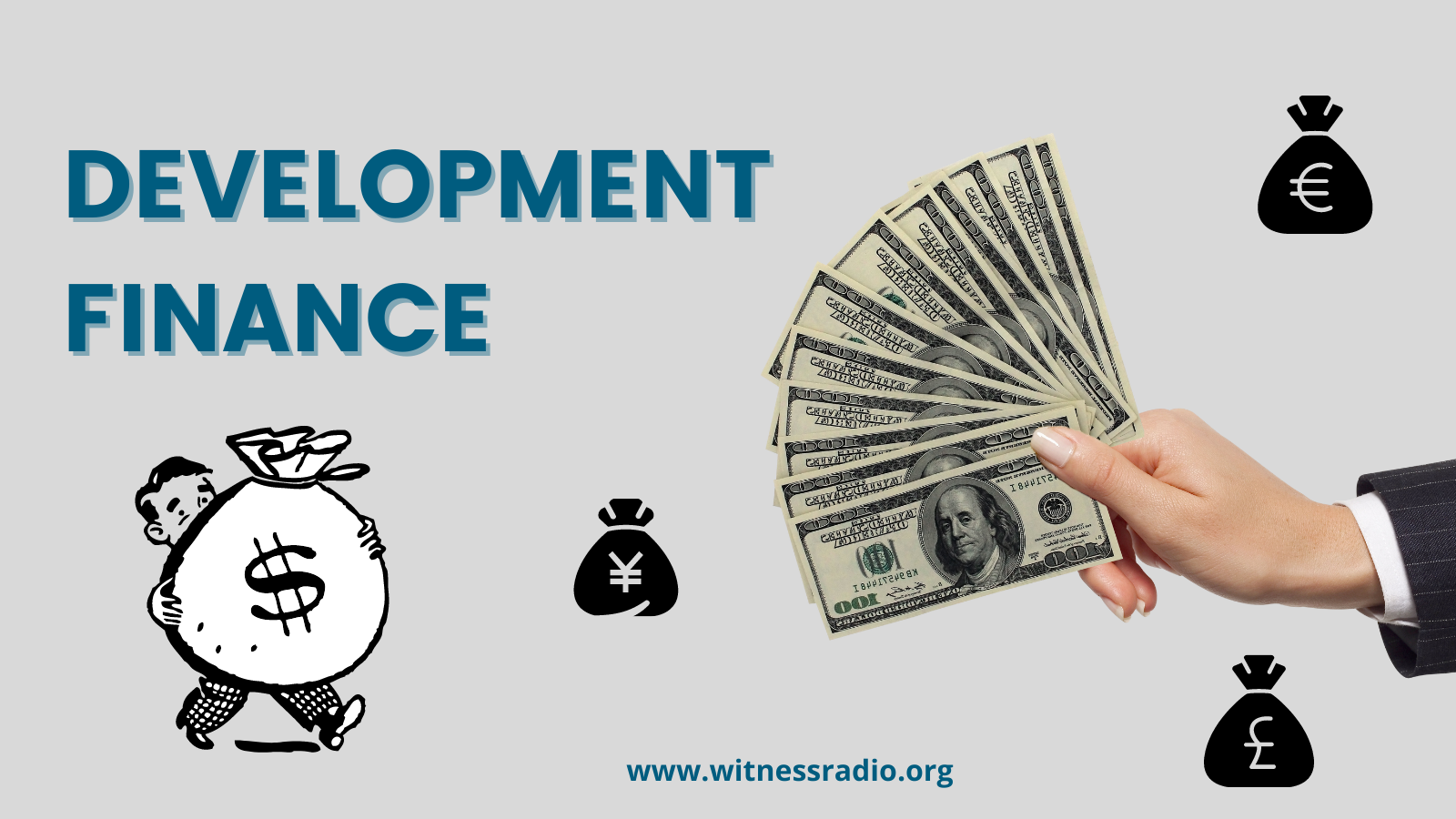 By Witness Radio Team.
The growth of a country is discerned by great leaders and innovators who see opportunities out of darkness and transform their areas from nothing to success. Those are great leaders whose interest is to see the developments in their countries and the well-being of their citizens.
Every single day, countries all over the world receive investors that acquire loans, grants, and donations to implement mega projects that are seemingly expected to develop host countries. countries and investors borrowing the money Often, countries and investors portray how these projects improve the livelihood of the browbeaten, au contraire, they have left many broken families, poor-dirty homesteads, and shattered dreams.
Uganda is one of those countries, whose citizens have paid a price for reckless or unsupervised and profit-led international investment. In a bid to implement its industrial policy, the country has welcomed both foreign and local investors with interests in the fields of extraction, industrial agriculture, carbon credit tree plantation, mining, infrastructural projects, and many others.
It has received billions of dollars from different financiers including commercial banks, Pension Funds, and International Development Finance Banks or institutions, among others. For instance, the World Bank has invested more than 20 Billion Dollars since 1963 and currently
Every project comes with its own chilling story. More often their stories are unheard by the World. Witness Radio – Uganda surveyed some projects in Uganda. This study revealed agony, illegal evictions, abject poverty, environmental degradation, and loss of life among others, as some of the consequences suffered by the would-be beneficiaries of these international funded projects across the country.
In the capital of Uganda, Kampala, over 1750 families were forcefully evicted from a city suburb, Naguru, for Naguru- Nakawa housing estates.  11 years down the road the project that was highly hyped is to take off on the grabbed land. Pleas from the victims of the eviction to regain their land have all fallen on deaf ears.
About 80km away from Kampala is the island district of Kalangala surrounded by the World's second-largest lake, Victoria, and known for palm growing. When the palm-oil project was introduced to residents they were given the impression that it would improve their livelihoods and create job opportunities.  Instead, it has dumped thousands into poverty after their land was grabbed by BIDCO, a Wilmer international-funded project. People lost land and now work on plantations as casual laborers. The neighboring communities are accusing BIDCO workers of sexual and gender-based violence.
In the South-Western District of Kiryandongo, multinational companies including Agilis Partners Limited, Kiryandongo Sugar Limited, and Great Seasons SMC Limited with funding from The United States Agency for International Development (USAID), The Department for International Development (DFID) of the United Kingdom, and Common Fund for Commodities among other financiers are forcefully evicting more than 35,000 people. The eviction has been on since 2017.
Workers that worked on a World Bank Project in Soroti, in the far east of the country, are accused of sexually harassing minors. Several young girls were defiled and left pregnant. Despite the government being aware of this none of the pedophiles have been brought to book, the World Bank-funded project in the Eastern Town of Soroti left several underage girls defiled and impregnated.
In late 2020, residents of Kawaala zone II woke up to the hail of armed men and graders evicting and destroying their properties to implement a multimillion-dollar project funded by the World Bank. The project is being implemented by the Kampala Capital city Authority (KCCA) on behalf of the government of Uganda.
The above-listed and other projects, on the other hand, continue to perpetuate violence and judicial harassment against leaders of Project Affected Persons (PAPs) and community land and environmental rights defenders because of their work that resists illegal evictions and destruction of the environment among others.
Although project implementers such as government entities accuse local communities of occupying land targeted for projects illegally, in most cases victim communities have rights over these pieces of land because their settlement on the same land can be traced to have happened generations ago.
No matter how people are negatively impacted being by these harmful projects, financiers continue to release more money to the government and investors. The banks aim at profit margins other than the livelihoods of the people. In Bulebi village, Mbazi parish, Mpunge Sub County in Mukono district, Akon's futuristic city is about to lead to the eviction of over 1000 residents whose entire lives have been built on their land.
In April last year, American rapper Aliaune Damala Badara well known for his stage name AKON visited Uganda in search of land for constructing the city. On the same business trip, he met President Museveni Yoweri Kaguta and expressed his interest in building a futuristic city with its currency. The president ordered the Ministry of Lands, housing, and urban development to look out for free land for his city.
However, on 7th Jan 2022, the Uganda Land Commission showed the Minister for Lands, Housing, and Urban Development "Hon Judith Nabakooba" land that was proposed for the Akon city. According to the Uganda land commission, the land is Freehold Volume 53 Folio 9 measuring I square mile.
This has sparked outrage amongst the affected as they were never consulted or consented to allow the project in their community. According to community members that Witness Radio interviewed, they said they heard the distressing news of Akon city through the Media.
The community said no official from the ministry has ever approached them about their land giveaway. "Our country is full of land evictions and evictors begin in that way. There has been no official coming on the ground to officially inform us about the project and neither have we heard any official communication of compensation." Obori said.
Residing in the attractive village surrounded by freshwaters, the community asserts this has been the source of livelihood and advised the government to get alternative land for the City.
Controversies surrounding the land giveaway and ownership of the area still exist. A section of residents have protested and vowed not to surrender their land for the City. They claim to have acquired freehold titles from the Mukono lands board.
Breaking: over 350,000 acres of land were grabbed during Witness Radio – Uganda's seven months ban.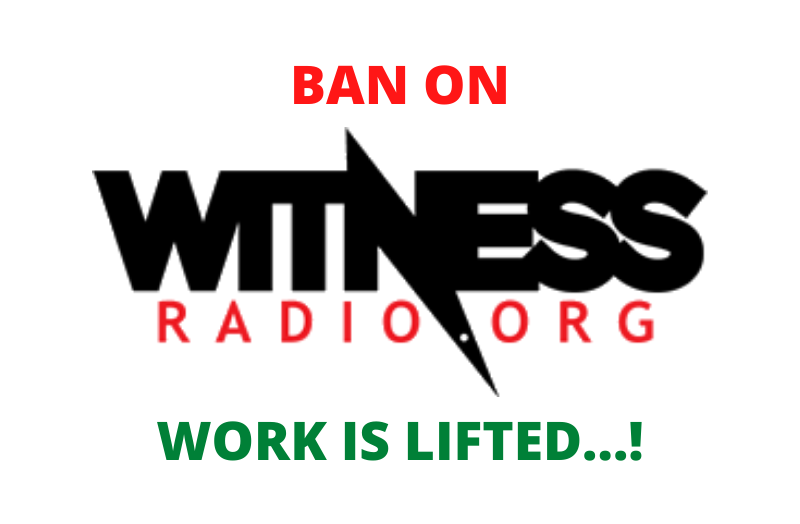 By Witness Radio Team.
As the onslaught on civil society heightens, its space continues to shrink which has bearing on the services they render to the communities. Witness Radio, was among the 54 organizations suspended by Uganda's National Bureau for Nongovernmental Organizations on August 20th, 2021. The actions are amongst the recent forms of attack on civil societies in Uganda. Other numerous attacks include arrests of rights activists, harassment, tortures, and office- break-ins at night by security operatives who move away with valuables.
The effects of this suspension were felt by communities facing land grabs across the country. For seven months while the organization was suspended, over 300,000 people were evicted from their land and couldn't access specialized and prompt legal assistance.
Witness Radio Uganda, globally known for its campaign against community land-grabs couldn't assist these victims of land grab since it risked facing further sanctions from the Bureau in case it intervened. However, last week, there was some relief, when Uganda's National Bureau for NGOs lifted suspension and certified its operation.
According to Mrs. Bulyerali Joan, the Head Legal at Witness Radio – Uganda, the organization conducted a review of the evictions that happened during the suspension. With information and assistance from some lawyers, local journalists, and community land and environmental rights defenders across the country, the evictions watchdog was able to document cases of hundreds of thousands of Ugandans that were either forcefully evicted or received threats of evictions while in its limbo.
The ban imposed on Witness Radio coupled with the disruptive impacts of COVID- 19 resulted in the surge of eviction cases, especially in areas where the organization had a presence. Throughout the ban, without access to swift and prompt legal support, the communities resorted to sharing with the world their ordeal.
She further noted that the evictions were conducted in disregard of the law on evictions. "I was shocked to see powerful people and companies take advantage of our suspension to escalate the evictions of vulnerable communities that received our assistance. The evictions did not comply with the land eviction practice directives. None of them was preceded by legal court orders."  She noted.
According to the Land Eviction directives, issued by the former Chief Justice of Uganda, Bart Katureebe, evictions shall be preceded by valid court order, properly identifying the persons taking part in the eviction, and upon presentation of formal authorizations. The police and local authority of the area shall be notified and shall be present to witness the evictions, among others.
Based on the data gathered by the team, various communities across the country were left dispossessed by land grabbers without any form of assistance. Others have received threatening messages with intentions of dispossessing them off their land.
During the period under review, over 300,000 people across the country are believed to have been threatened with evictions, while 350,000 acres of land were either grabbed or on verge of being grabbed.
"However much, we gathered this information, we expect the cases to be higher because some evictions go unreported either due to the remoteness of the areas or other related factors." One of the collaborators observed.
The evictions were extremely violent.  They were characterized by kidnaps, arrests and detentions, torture that often-caused unexpected grief to the communities.
Among the most affected districts include Kyankwanzi, Mubende, Kassanda, Hoima, Buikwe, Wakiso, Kikuube, and Bulambuli districts.
In some of the mentioned districts, the Lands, Housing, and Urban Development Minister toured and halted the evictions but the evictors continued unabated.
Mr. Kimazi Experito, a journalist based in Mubende, attributed the rise of evictions to the organization's suspension which denied the evictions-affected communities access to specialized legal assistance.
He said Witness Radio has offered support to over 20 land-grab-affected communities in Mubende with legal support. "Witness radio is a game-changer that brought back lives of evicted communities to normal," he lauded.
"Mubende is one of the fastest-growing areas because of gold and other minerals as well as factors related to fertile soils. Currently, it is one of the hotspots of evictions. Opportunists used this chance to grab land from people with full attention. Without the defenders, it's often hard for people to get justice since local people are not much informed about land laws." Kimazi explained.
Engineered by powerful people in public offices, multinational companies, and politicians using state machinery including the army and national police, forced evictions to continue to affect food sovereignty and threaten the role of indigenous communities to protect the environment.
During the same period, President Yoweri Museveni stopped any eviction without the approval of the Resident District Commissioners. However, legal experts warned that the move is to usurp the powers of the Judiciary. In a statement signed by Pheona Nabasa Wall, the Uganda Law Society President noted that the directive undermined the role and independence of courts in handling eviction matters.
That notwithstanding, "Occasionally, the residents are not given any opportunity to negotiate with the landlords. Even when the government obliges to pay landowners, neither does the government nor the evictor compensate for the damaged property. During evictions, properties that were made for their life end up being destroyed in seconds which causes lifetime misery." Paul Kasoozi, a community land rights defender stated.
With different tactics aimed at alienating the poor from their land, it has been established that the police and the army continued to play a huge role in the largest forms of violent evictions through torture, arbitrary arrests, and detention and instilling fear and pressurizing the local communities to vacate their land on orders of the evictors.
Many of those community members who oppose land evictions end up being kidnapped, tortured, or arrested and detained to silence the community. It takes support from an organization defending communities' land rights to intervene for such communities to get justice.
Days before the lifting of the suspension imposed on Witness Radio, communities neighboring the Katta Barracks in Bulambuli district, were violently evicted by the Uganda People's Defense Forces under the alleged command of Lieutenant Colonel Mukiibi Julius without offering alternative resettlement.
Google Internet project closes in Uganda.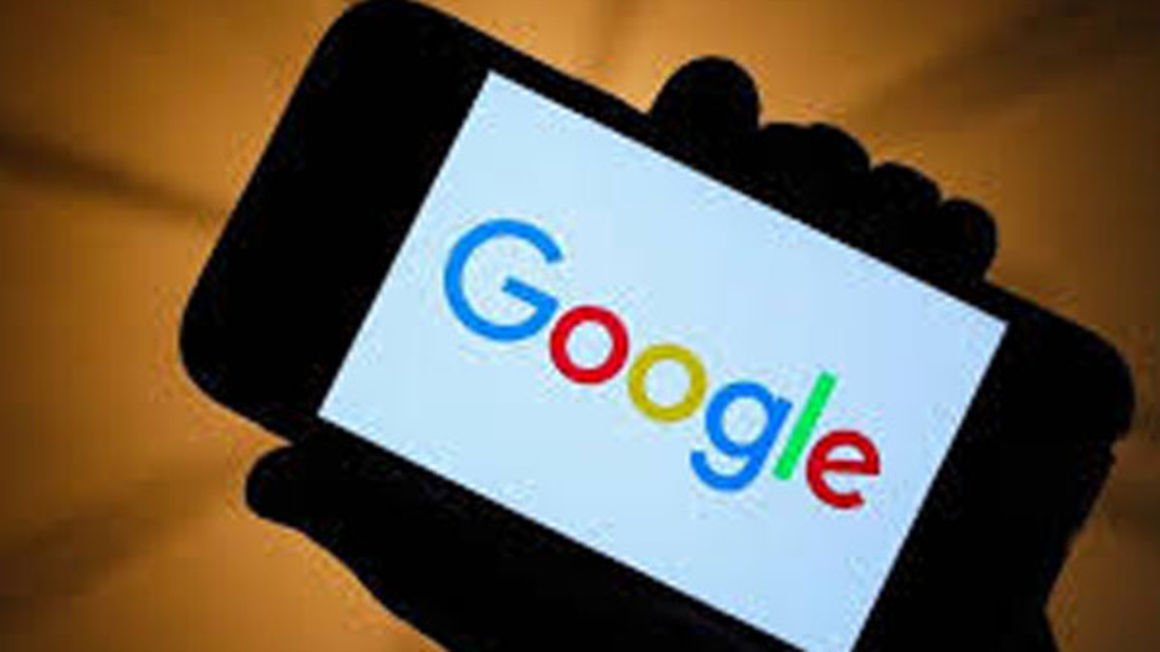 Uganda will be among the 10 African countries that will lose out as Google winds up its Internet Balloon Project. 
The closure follows an announcement in which Google said the project was "an unsustainable business model".
In 2019, Loon LLC, a subsidiary of Alphabet, Google's parent company, signed a Letter of Agreement in Kampala with officials from Uganda Civil Aviation Authority, in which high altitude solar powered Internet balloons with floating masts over Uganda's airspace, would be established at an altitude of 500,000 feet.
The balloons would create an aerial wireless network to provide Internet and telecom network connectivity to rural and remote areas.
Dr Anna Prouse, the Loon LLC head of government relations, had said then that Google would partner with telecoms to tap into their technology to allow connectivity.
However, Alastair Westgarth, the team lead of the project, last week announced in a statement the project would be closed.
"We talk a lot about connecting the next billion users, but the reality is Loon has been chasing the hardest problem of all in connectivity – the last billion users: The communities in areas are too difficult or remote to reach, or the areas where delivering service with existing technologies is just too expensive for everyday people," he said.
While Loon had found a number of willing partners along the way, he said, they had not found a way to get the costs low enough to build a long-term, sustainable business.
"Developing radical new technology is inherently risky. I am sad to share that Loon will be winding down," he said.
Loon had had similar arrangements in Botswana, Nigeria, South Africa, Mauritius, Seychelles, DR Congo, Congo Brazzaville, Mozambique and Kenya, but are expected to close as well.
The Loon project was expected to be a game changer in Uganda's telecomm sector through enhancing connectivity in remote areas, and contributing to the development of the national backbone infrastructure project.
The demand for Internet among Ugandans has grown exponentially in the recent past with Covid-19 being a serious catalyst.
Internet status  
A UCC report published recently indicated telecom and Internet service providers registered an increase in demand for data in the third quarter of 2020 with more than 20 million subscriptions – nearly 50 per cent of the population being connected.
The growth was mainly attributed to the shifting work culture driven by Covid-19, which led many businesses to adopt remote working methods.
Original Source: Daily Monitor