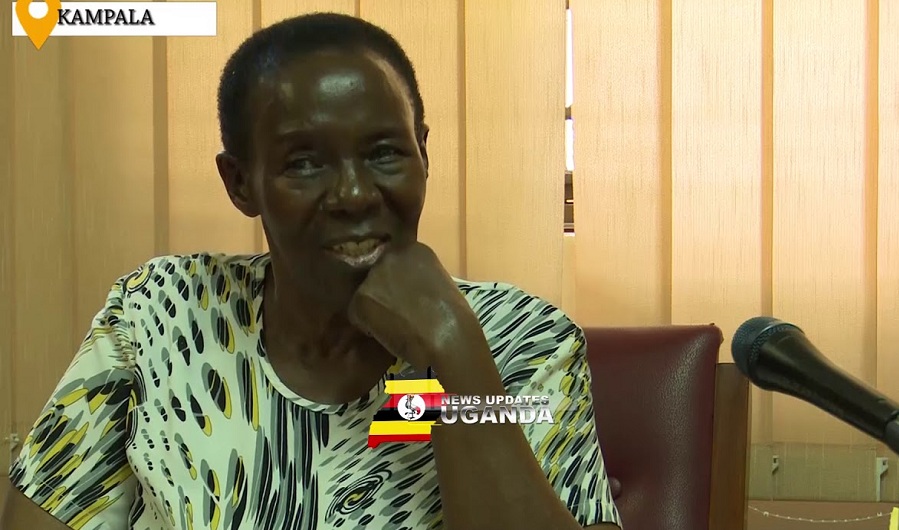 Gertrude Njuba, is a State House official charged with solving land wrangles but instead it's seems she is now part of this problem that has engulfed the country.
One of the assignments, that president Museveni bestowed into Njuba's eager hands, is to jealously protect the indigenous people's land. But evidence so far shows she has turned around and targeted mineral-rich lands and consequently hoodwinked the owners to vacate before compensation.
Njuba, who has been a State House Director in charge of Land matters, for now 12 years, is accused of grabbing two (2) square miles of land located at Kamalenge, Bukuya sub-county in Mubende district. Before Njuba struck, the land used to be
a sanctuary of about 251 families, with majority engaged in subsistence farming. The land is said to be rich in gold, thus attracting people of means, Njuba inclusive.   
It's not the first time Njuba, an NRM historical, is implicated in land grabbing scandal. In July 2017, she was accused of grabbing a 12-square mile piece in Mubende. The land which is coincidentally said to have gold deposits.
In this particular grab, at least 120,000 indigenous families were violently evicted. Their land and property worth billions of shillings including permanent houses were demolished without compensation.
Article 26 (1) stipulates that "every person has a right to own property either individually or in association with others," and article 26 (2) provides for (i) "prompt payment of fair and adequate compensation, prior to the taking of possession or acquisition of the property."
Before evicting the poor peasants, Njuba, a director of Anglo-Ugandan Co-operation (AUC) mining ltd, used public offices including that of the office of the Resident District Commissioner (RDC) to convince natives to vacate their land willfully before receiving their payment.
Natives claim that before the valuation report was out, Njuba made them to sign an agreement. A 3 percent disturbance fee was included in the said agreement in order to entice the rural dwellers to vacate their land faster but even those benefits are yet to be realized, it's said. The benefits were expected to come from gold got from their land.
As a sign of commitment to pay everyone's compensation after leaving the said land, Njuba targeted some leaders and paid them less than 10 percent of their total entitlement, which she has also refused to pay fully. Through their leaders; Enoch Ruyonga, Fabiano Kamuhanda and Alex Kamusiime the peasants said Njuba's actions are in total breach of the 1995 constitution which prohibits deprivation of property without compensation.
In the valuations drafted by V&Q consulting surveyor valuators, Enoch Ruyonga's properties were valued at Shs 53,500,186 (about $14,861) just got 7,446,721 (about $2,068), Jackson Mukasa valued at Shs 47,496,813 (about $13,193), and paid only Shs 12,000,000(about $3,333) John Kasinzi was valued at 27,104,229 about ($7,528) but just got Shs 7,000,000 (about $1,944)
Others are, Ibrahim Muganga who was valued at Shs 5,816,889 (about $1,615) but just got just 2,077,091 (about $576), Alex Kamusiime was valued at Shs 4,583,735 (about $1,273) and just got Shs 2,000,000 (just $555), Faibano Kamuhanda was valued at Shs 38,802,155 (about $10,778), was paid Shs 11,438,480 (about $3,177) and James Musisi was valued at Shs 3,800,000 (about $1,055), but paid him just 1,000,000 (about $277).