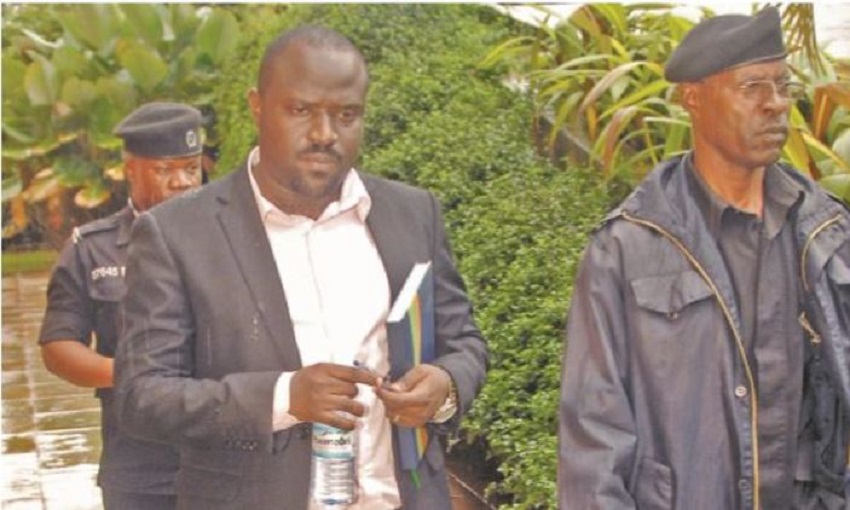 In a public hearing conducted at the Archives and Records Centre in Nakasero, the commission was stunned by the incredible story of how a 24-year old was paid excess of over sh1b.
The land probe commission, chaired by Court of Appeal Justice Catherine Bamugemereire, has commenced inquiry into a bogus multi-billion-shilling land fund bonanza, by Kibaale district officials.
In a public hearing conducted at the Archives and Records Centre in Nakasero, a city suburb of Kampala, the commission was stunned by the incredible story of how a 24-year old was paid excess of over sh1b.
The Land Fund is a multipurpose resource basket with targeted beneficiaries, including tenants seeking to buy/own land, government seeking to buy land for redistribution to bonafide occupants or resettlement of the landless, loans to persons wanting to acquire titles or even survey their land.
Senior land management officer Denis Musinguzi, 34, was tasked with explaining how he acquired over 1,000 acres in 2007 in Nyakatojo village, Mpeefu sub-county, Kibaale district. In 2007, Musinguzi was the district land surveyor. The land is registered as Block 3 Plot 4, Nyakatojo.
He was given a title in 2012. Lead counsel Ebert Byenkya wondered how Musinguzi paid a paltry sh72,000 to the district land board and was given a title, and, later sold the land to government at over sh1b. Musinguzi claimed he was driven by the urge to succeed, and that when the opportunity presented itself, he took advantage.
"As an ambitious young man, I wanted to plant trees, so I saw free land, and to the best of my knowledge, it had no occupants. I later paid sh72,000 to the land board, and when I heard that Uganda Land Commission was buying land for compensation in the Land Fund scheme, I sold it and was paid sh1b in between 2013 and 2014," Musinguzi stated.
But Byenkya scoffed at his claims and said he had crafted a fable to validate fraud against government. "You are lying about the land being free in 2007. There was a community that was already living in that area. You lied to government of Uganda to get money and land which was occupied by people," Byenkya said.
But Musinguzi insisted that the land was unoccupied and uninhabited. When the commission insisted on knowing how he spent the money, and the other beneficiaries, Musinguzi asked to reveal such details in camera. "I request that the commission allows me to mention those details in camera. I fear for my security."
Byenkya slammed him, and said he was part of the scam and a cartel that was bent on defrauding government. But when pressed to reveal district officials who participated in the bonanza, he cited Joseph Kwezi (LC 3 Kibaale Town Council), Michael Yombo (LC3 Kakindo sub-county), Godfrey Mugisha (Town Clerk Kibaale), and Rogers Kwezi (physical planner, Kibaale district), among others.
Musinguzi was also quizzed on conflict of interest, and the harsh penalty for civil servants cited in fraud. Bamugemereire cited Section 9 of the Anti-Corruption Act, which condemns a convict to a 12-year jail term.
When Musinguzi conceded that there could have been mistakes committed, Bamugemereire directed the Police investigators attached to the commission to record his additional statement. She noted that in the event that what he discloses is of value, then his request will be considered.
The other commissioners are Frederick Ruhindi, Mary Oduka Ochan, Robert Ssebunnya, Joyce Habaasa, Dr Rose Nakayi, and George Bagonza. Ebert Byenkya is lead
counsel, John Bosco Suuza the assistant lead counsel, while Olive Kazaarwe Mukwaya (High Court Judge designate) heads the secretariat.
COMMISSION MANDATE 
The commission's mandate is to probe efficiency of the laws, policies and processes of land registration, acquisition, administration and management. It is also tasked with inquiring the effectiveness of the Uganda Land Commission (ULC) in administering public land and relevant bodies in the reservation of wetlands, forests, road reserves and national parks, among other gazetted spaces.
AUDITOR GENERAL QUERIES LAND FUND
In 2011, the Auditor General lamented that after nearly 11 years since the Act came into force, the Fund is not operational. Section 41(1) of the Land Act 2000, states there shall be a fund to be known as the Land Fund, which shall be managed by the ULC. Sub-section 10 prescribes that the lands minister shall ensure that the fund is instituted within a year after the President assents to the bill.
PRESIDENT MUSEVENI VOWS JUSTICE FOR LOST COUNTIES 
Last year, on September 9, President Yoweri Museveni inaugurated the Kibaale district lands zonal office, and vowed to do justice by returning the lost counties land to the ordinary people. Museveni alluded to the colonial era when the British awarded Buganda the counties of Bugangaizi and Buyaga which were taken from Bunyoro and awarded to collaborators of Buganda.
At the ceremony held at Bujuni Primary School in Buyanja constituency, Museveni handed over 254 land titles, under Land Fund, to lawful owners. In 1927, the British conducted a survey and mapping exercise. The next year, the collaborators were titles, which were stored for safe custody at the administrative seat of Buganda kingdom, Mengo, and, subsequently, at the Mityana lands offices.
But after the 1964 referendum, when the Banyoro voted overwhelmingly to return the lost counties to Bunyoro, the titles were taken to Fort Portal land offices. At the inauguration of the Kibaale land office, ULC chairperson Baguma Isoke revealed that the Government had secured 504 titles, having bought 200,000 acres of land at sh92b.
Source: New Vision